Easy bite size mini pizzas filled with gooey cheese, pepperoni and vegetables.  Gluten Free Pizza Bombs is a new favorite dairy free option egg free appetizer.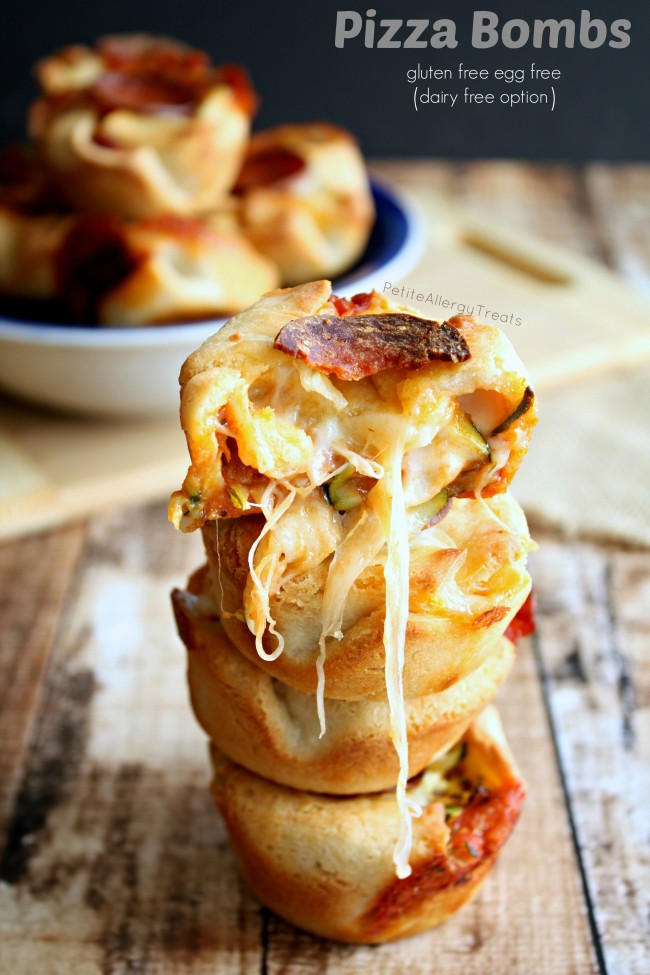 Bread filled pizza pockets with the perfect crispy outside… do you even remember pizza pockets?  Well,  it's like that but waaay better since these are allergy friendly too.  It's da bomb.  A Pizza Bomb to be exact.  This crust is gluten free dairy free and egg free but not without a great crunch.  If you're a fan of pizza you'll love these little bombs filled with all your favorites like pepperoni, melted cheese along with nutrition of shredded zucchini to sneak in some vegetables.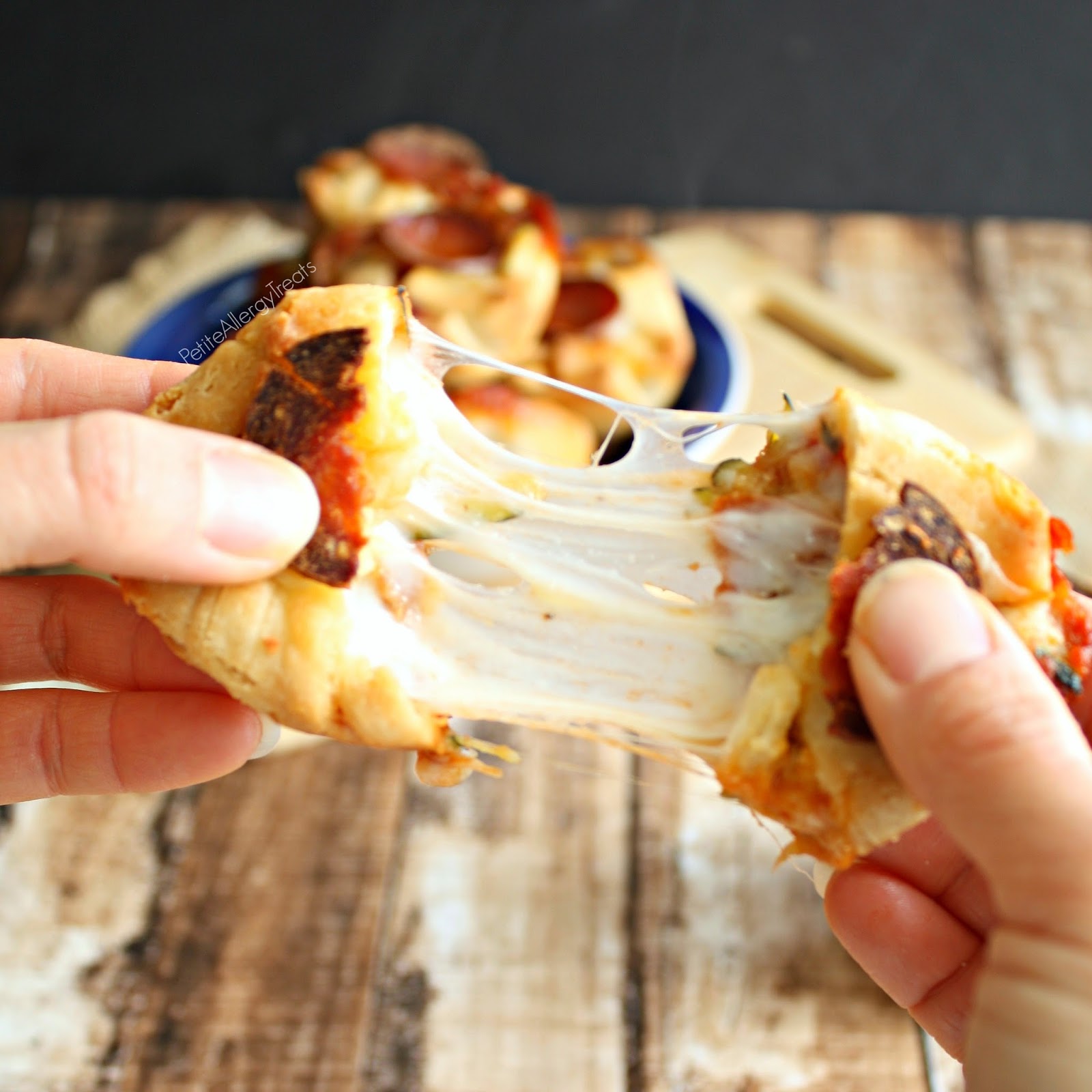 Whether you appreciate a crispy thin crust like my
BBQ Chicken pizza
or a thicker pan style crust from my
Cheeseburger Pizza
, they all the have the wonderful same list of basic ingredients
Pizza is just one of those comfort foods that is great no matter the form it's served.  And comfort foods always taste better when you're away and cannot have them.  I mentioned last week I was taking a break while my older son was on Spring Break.  We decided to head down to Florida and visit my in-laws for almost a full week.
Absolute heaven!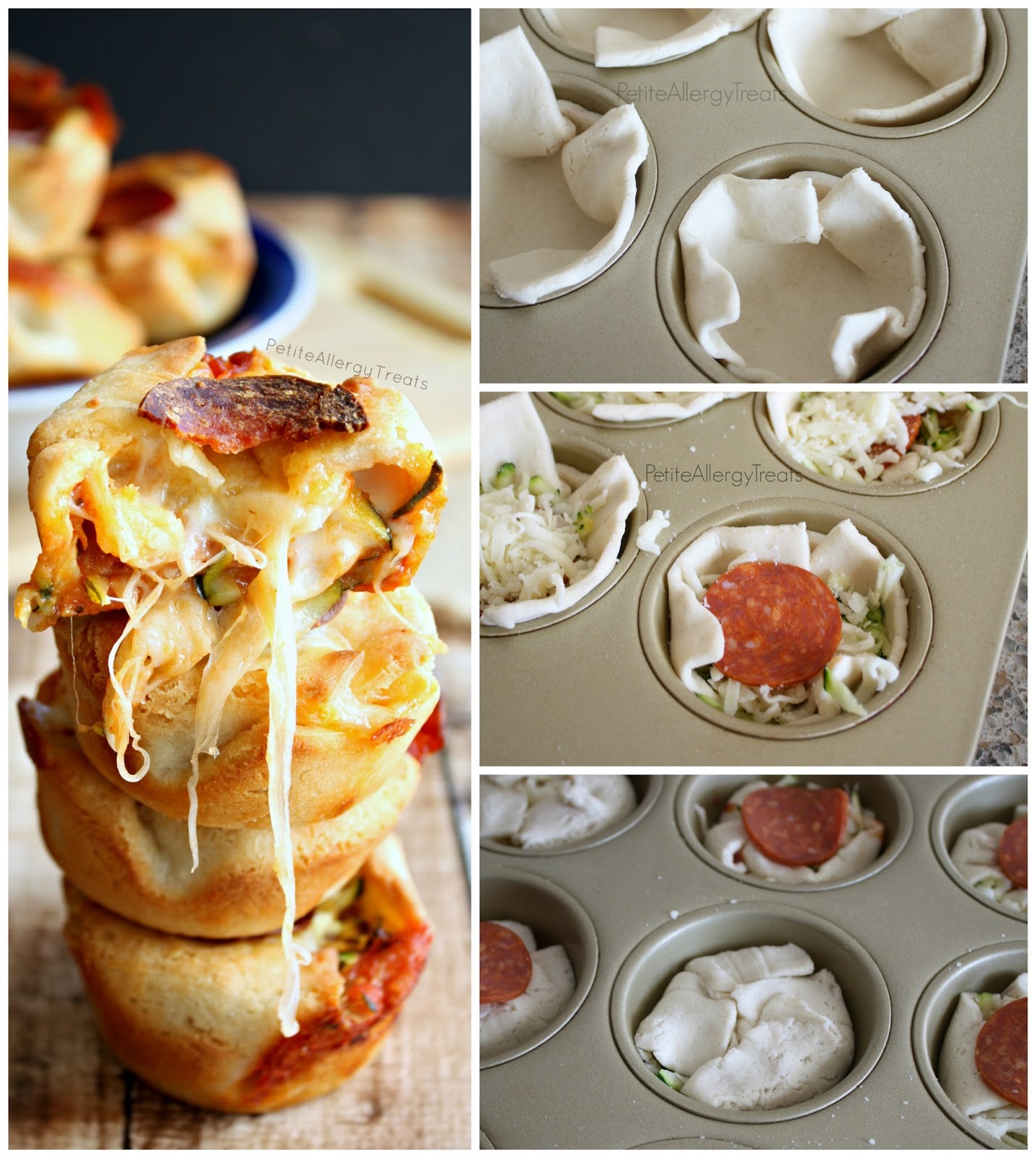 Sunshine and breezy weather everyday.  Simple fuel to recharge the soul after coming off a very cold Wisconsin winter.  We were all about enjoying the days at the pool.  The boys practically turned into fish swimming for hours and hours on end.  The intense sun was a little much but at least there was some shade from the coconut palms.  Thankfully my boys take after my husband who can tan without any problems of burning.  I'm probably one of the few Asians that burn the first few times in the sun (even with plenty of sunscreen)  🙁  At least we had a real coconut tree near the pool to help keep the burning to a minimum.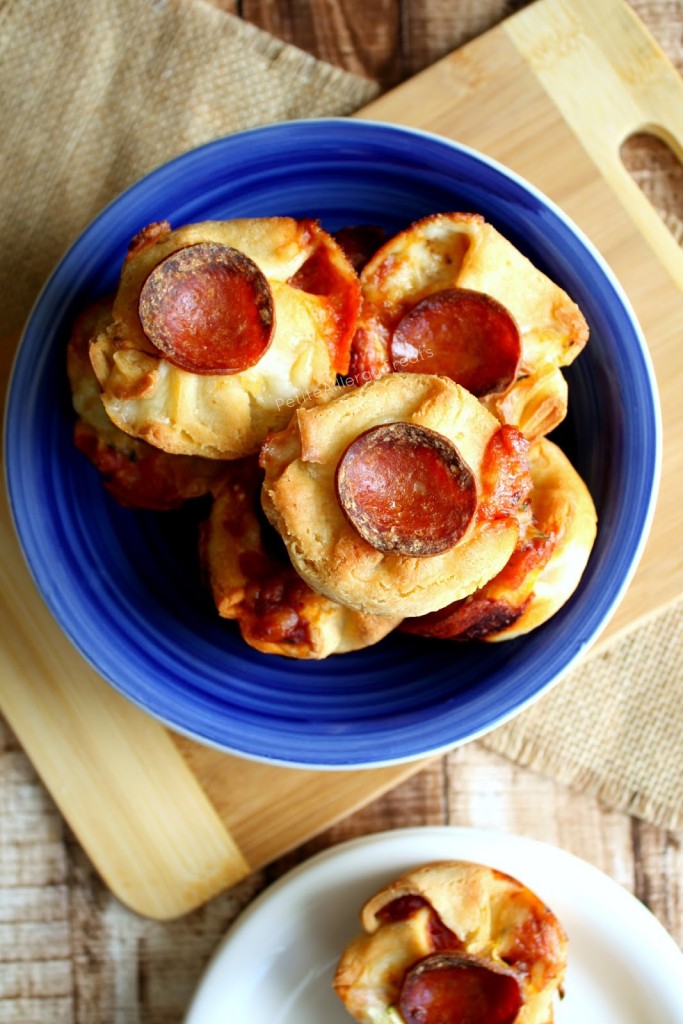 I'll tell you more details of our trip soon.  As nice as it was to break away, the aftermath of organizing luggage and getting kids back on schedules, can always be a bit rough… not to mention getting back into the kitchen for every meal. :-/
How was your break?  Did you do anything interesting, fun or relax?


Pizza Bombs (gluten free egg free dairy free option)
Author: Laura @ Petite Allergy Treats
Ingredients
1 1/2 cups cheese or vegan dairy free substitute
1 zucchini grated
24 nitrate free pepperoni
3/4 cup pizza sauce
Directions
Roll crescent dough (minus garlic topping) and cut into 3 x 3 inch squares.  Gently move each square into a muffin tin.
Fill each with about 1 Tbsp: pizza sauce, grated zucchini, and cheese.  Gently fold tops to close and place a pepperoni on top.
Bake at 375 degrees for 12-14 minutes or until tops turn golden brown.  Repeat with leftover dough and ingredients.
Notes:  Any filling could be use to help lighten things up and be made dairy free.  The dough is already vegan and egg free.  We can tolerate small amounts of cheese (lactose intolerant, not a dairy allergy).  Add more veggies to sneak more nutrition for the kids and family.


Some other things you may like: