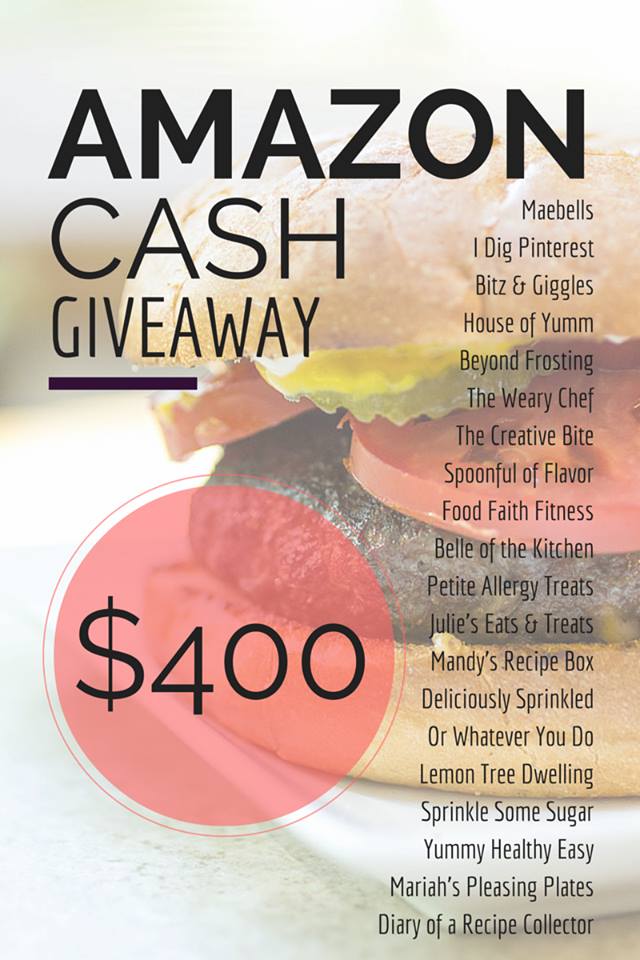 Hey guys! How have you been? I hope you all had a wonderful Spring Break. Did you go anywhere? We made a last minute decision to head down to Florida to visit my husband's parents. As you know, I took some time away from posting to the blog but things will be back to normal soon… That is after I finish unpacking, grocery shopping and sorting through warm weather clothes. It was nice to visit my in laws but traveling with small kids is always an adventure that takes awhile to recover from.
One great thing about getting away was spring decided to happen while we were away. 🙂 Hooray for warmer weather!
To celebrate warmer weather and Mother's Day (it's just around the corner), I've got together with some of my blogger friends to bring you a little extra cash at one of my favorite stores: Amazon!
Be sure to enter for your chance to WIN $400 Amazon Cash prize.
This giveaway is open to U.S. residents only and you must be 18 years or older to enter. Winner will win $400 Amazon Gift Card.
Fine print: Open to U.S. residents only, must be 18 years or older to enter. Giveaway sponsored by the blogs listed above and is no way affiliated with Pinterest, Facebook, or Twitter. Giveaway runs through 4/19/15. A winner will be chosen and emailed within 48 hours. You have 48 hours to respond to said email or a new winner will be chosen.