Make a healthy breakfast the night before with easy chocolate raspberry overnight oats.  Just measure the oats, add milk maple syrup and some fruit.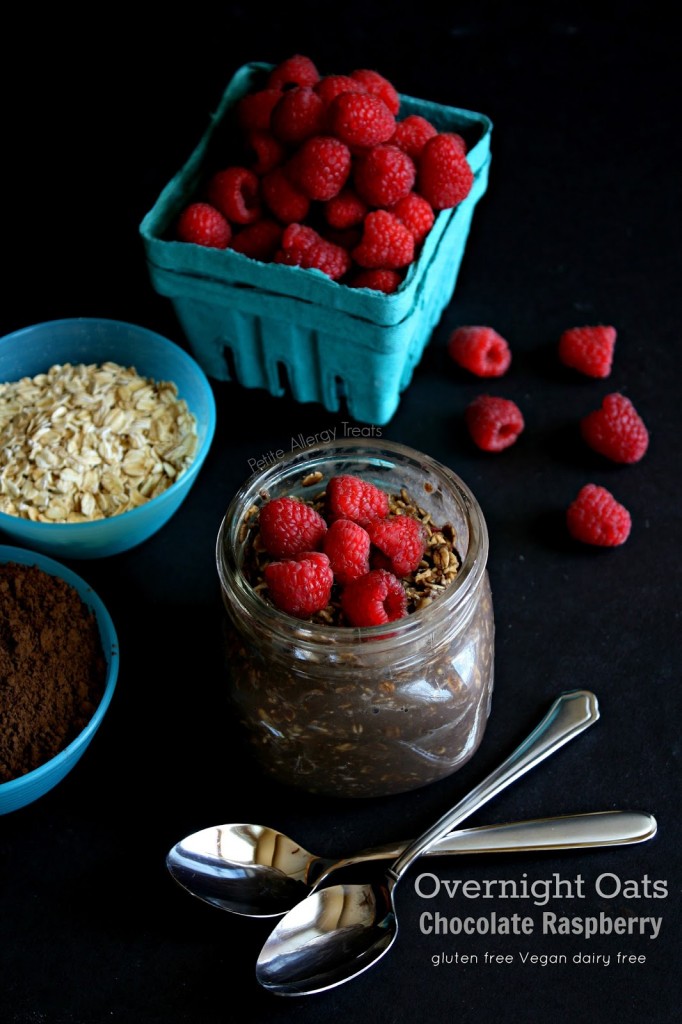 Do you ever feel like you're fighting the universe?  Like you can't stop a disaster from happening, no matter how hard you try?  Somethings are so easy, like overnight oats chocolate raspberry.  Other things that should be simple get complicated for no reason at all.  I recently had this problem with our vacation.  I've said it before and I'll say it again:
I HATE car seats.
The installation. The checking. The rechecking. The confusing directions.
Traveling with them is even more of a nightmare… To avoid the hassle with carrying them on the airplane, we invested on cheaper versions for my in-laws to pick up at store. They would meet us at the airport and I would install them after arrival.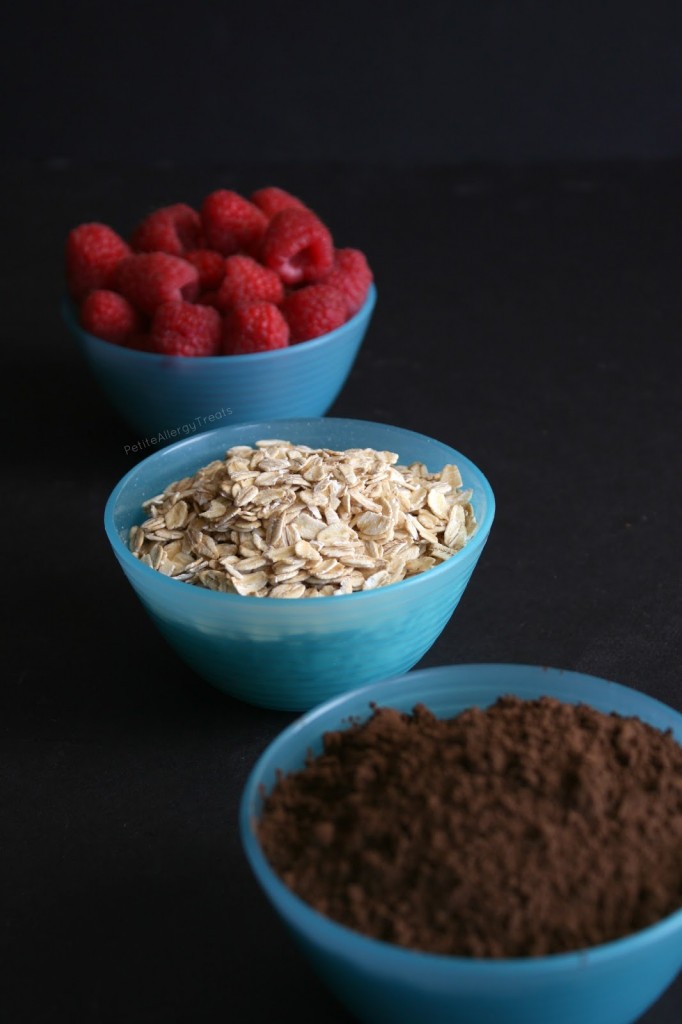 It was perfect.
That was last summer…
We left them for future visits, or at least tried too.  My mom (really my in-law) was confused and ended up shipping the booster seat back to us along with some other items last year.  It cost $29 dollars to ship.  (The booster only cost $20 new.)
So I sent it back before our trip, 2 weeks before our vacation for $17.  The post man suggested sending it in standard mail since it was so early, saving me extra $$.  The estimated arrival was 5 days earlier than we needed it.  Ok, great!  I just saved some money.
Or NOT, since it never arrived.
I kept calling and asking if my in laws received.  Nothing, day after day.  When it still didn't arrive the night before, I had to order another seat online to "pick up at the store" as a back up.  If the seat arrived in the next day's morning mail, just simply return the other one we bought right?
Nope.
Ugh…The 'pick up at store' option was in fact out of stock.  It never said that until you reached the final check out.  I thought it was a typo since it still said pick up at store when available.  My confirmation email then stated it would be shipped to the store in 5-10 business days?!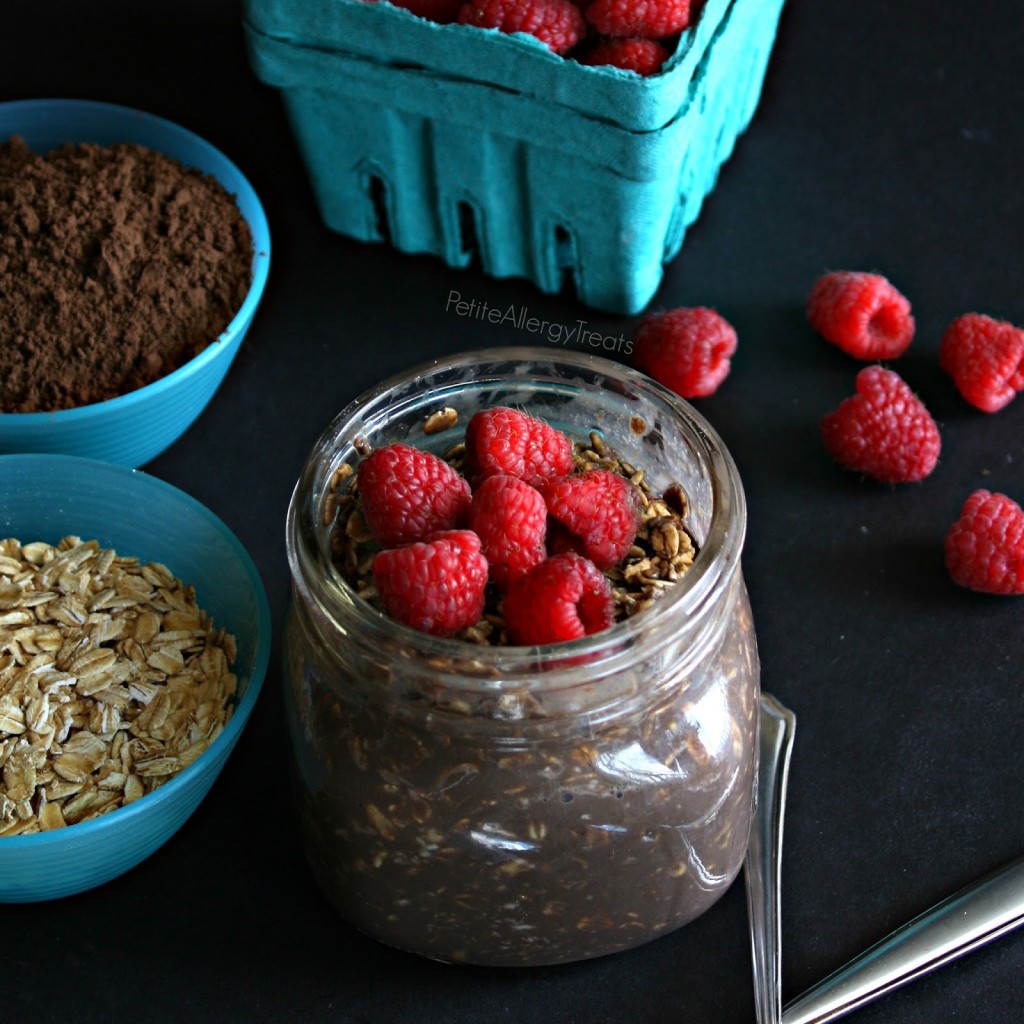 At this point: Whatever.  Fine.
I still needed a seat, so I called the store in Florida and had them set aside a seat for my mom to pick the next day.  I called her to let her know the frustrating details and to pick up the one on hold…Long story short, she went to the store and searched for a booster seat,  even asking employees help choose a safe booster seat instead of just picking up the darn seat on I placed on hold.  She misunderstood there was one waiting at the customer service desk with her name on it! *sigh*
Good grief.  That darn seat caused so much stress and frustration for so many people.
The in-store pick up finally arrived 3 days after we arrived home from vacation.  My mom then tried to return the other booster we bought and used.  They said they couldn't return since it was used but they would give her a brand new one in a box instead.  (Huh?  This makes absolutely NO sense at all since it cost the store 2 seats in the end)…ok, again, WHATEVER at this point.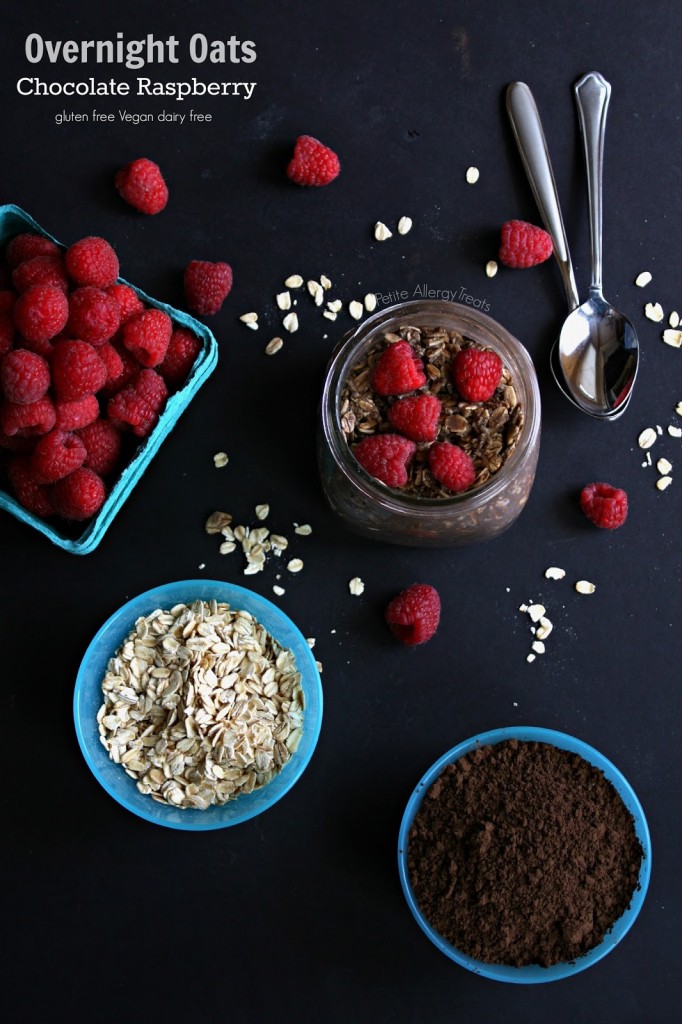 And the icing on the cake.  Remember that seat we originally sent?  It arrived safely.  Just 3 days ago (almost 2 weeks after we needed it.)  It's on their door step according to the tracking…
Too bad my in laws are now out of the country for 3 weeks… *insert palm to face*
In the end, we now have a total of 3 new car seats…  3 seats that we cannot use since they are in FLORIDA.
I swear some things need to be difficult to balance out the really ridiculously easy things like these overnight oats.  It's a simple no thinking breakfast that's ready without any real effort.  Enjoy!
Overnight Chocolate Raspberry Oats
Author Laura @ PetiteAllergyTreats
Ingredients
1/2 cup gluten free oats
3/4 water or milk of choice
1 Tbsp cocoa powder
1 Tbsp maple syrup
1 Tbsp pumpkin seed or nut butter
handful of fresh raspberries
Directions
Combine all ingredients except raspberries in a glass mason jar or bowl.  Mix until all incorporated.  Add raspberries
Allow oats to soak overnight or at least 6 hours in the refrigerator.  Serve cold or warm up in the microwave.