Grab these easy no bake peanut butter free chewy granola bars for snacks, lunches and school.  These easy granola bars are a new take on the classic peanut butter granola bar turned allergy friendly made peanut free, tree nut free (contains coconut), gluten free, dairy free and Vegan.  You won't believe how much they taste just like peanut butter!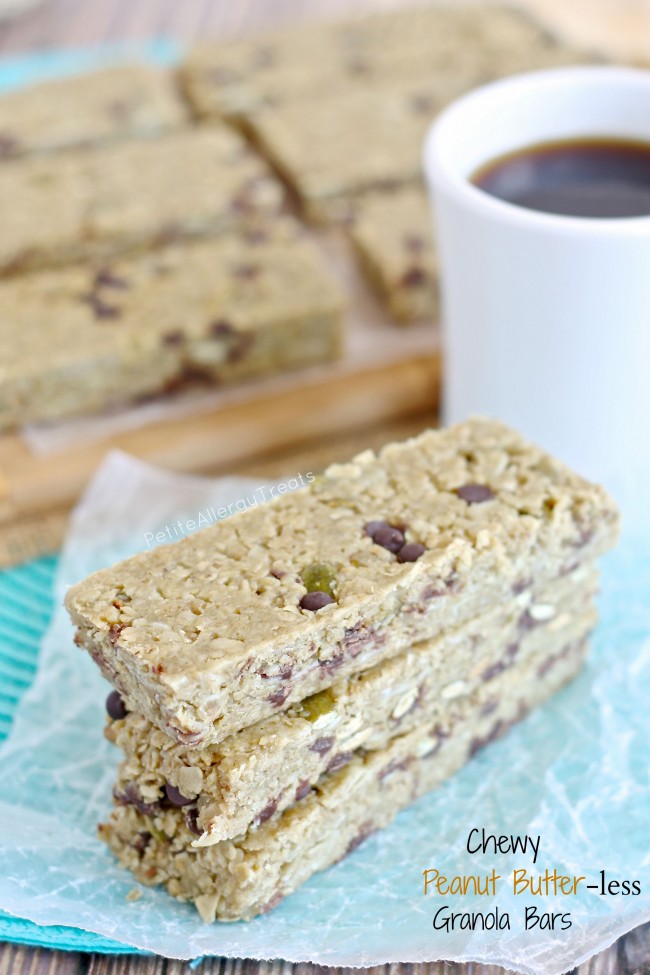 The last days of Summer panic has officially set in since we have now enter the  'back to school' shopping season…
Part of me is elated.
Part of me is sad.
Part of is just dreading getting up super early everyday…lol.
As soon as it turns August 1,  Summer is practically over and planning for school really starts for an allergy family.  Everything like emergency action plans, extra epi-pens, teacher meetings and safe lunches everyday needs to be planned in advance.  It's all pretty standard but the getting into the swing of things at the beginning of the year is all a little crazy.
These granola bars are something that just screams back to school and will remind my son he can't eat everything other kids eat.  Last school year the most popular snack was granola bars… and not just any ole granola bar.  Peanut butter granola bars.  Kids love peanut butter.  I did too but that won't stop us.
We've since let the peanut butter loving ship sail long ago and moved on to pumpkin seed butter as an alternative.  The pumpkin seeds are really good at blending into a creamy peanut or sunflower buttery texture.  Sunflower butter would also work great in these granola bars.  If you child is in a nut free classroom, these butters and bars would be appropriate for those with peanut and tree nut allergies.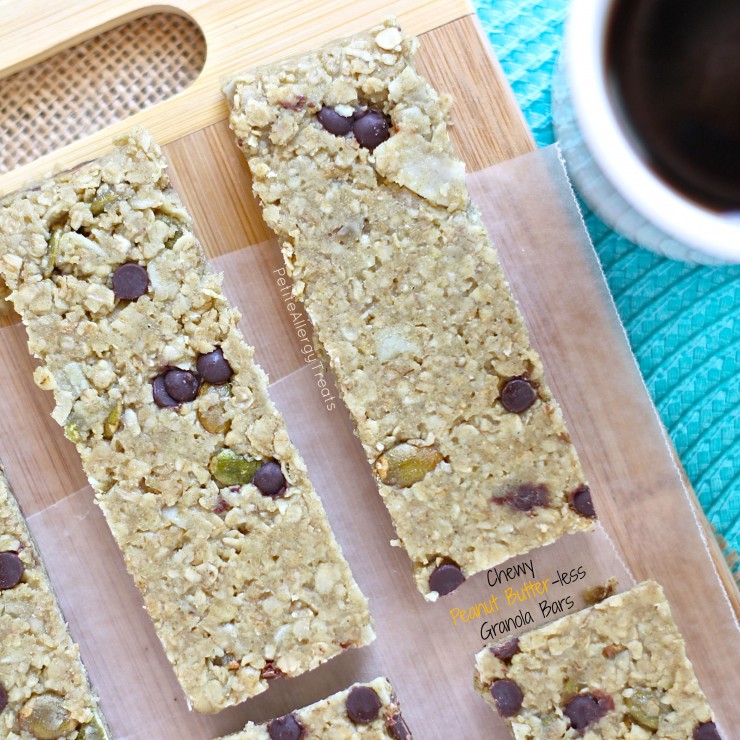 So to make things more 'normal' at snack time, I finally made peanut butter free version of a classic snack bar.  This was in my head (and in the kitchen) on and off for almost a year.  I start recipes and often forget to come back and tweak them.  Regular day to day life gets in the way of recipe development.  The important recipes and one's I'm really excited for usually turn up pretty quickly but you might be surprised to know I have an upwards of 30 recipes that I've started and have yet to complete… and probably close to 100 more trapped in my head that I would love to create.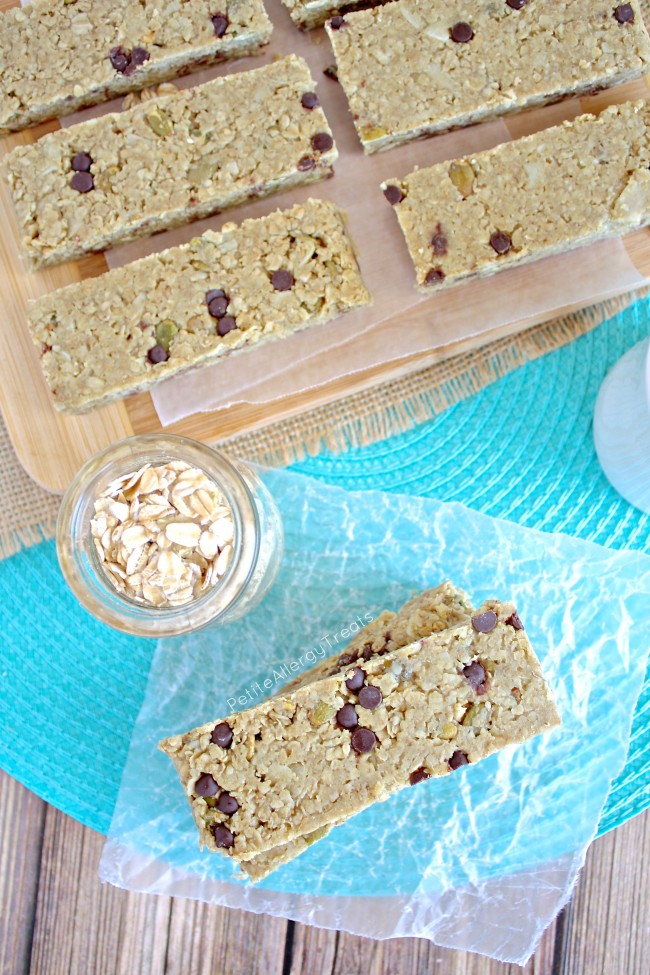 With time being more but often less in the Summer, I find myself scraping for time.  I want to let you all know I'll be taking a break here for a little bit.  Hopefully nothing major and only a week.  Everyone needs a vacation and this is the time families take them.
I have one last thing before I go… I have a special Back To School cash giveaway from some of my blogger friends!!  Enter below for your chance to WIN $325 Visa Gift Card
Sponsored by the following fabulous bloggers… Be sure to check out their blogs for some more fabulous inspiration!
Diary of a Recipe Collector – Or Whatever You Do – Cooking and Beer
Beyond Frosting – Recipe Runner – Julie's Eats & Treats
House of Yumm – Bitz & Giggles – Petite Allergy Treats
Chez CateyLou – Mom Loves Baking – Mariah's Pleasing Plates
Lemon Tree Dwelling – Yummy Healthy Easy – Food Faith Fitness
Belle of the Kitchen – Spoonful of Flavor – The Gunny Sack
I Dig Pinterest – The Cookie Writer – Lemons for Lulu – Maebells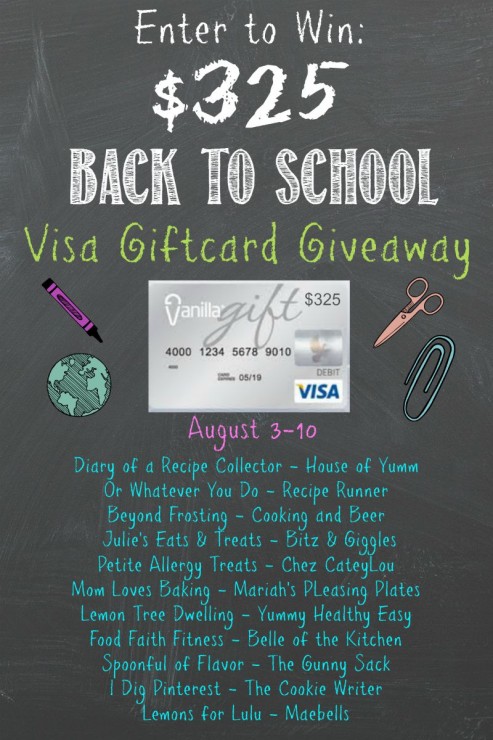 a Rafflecopter giveaway

Some other things you may like: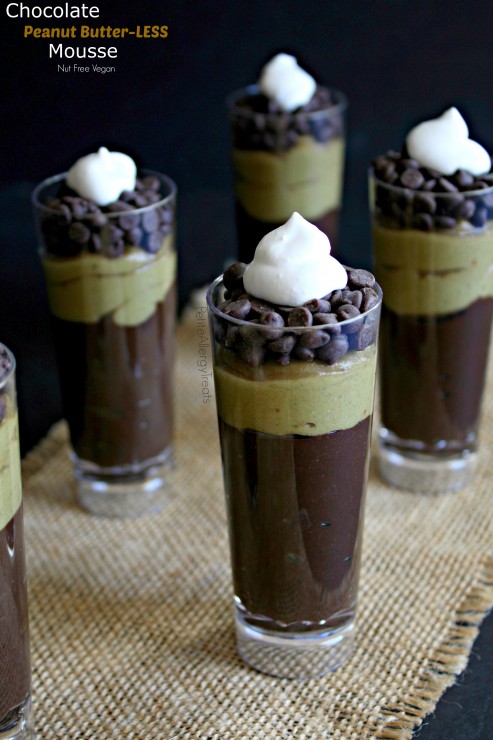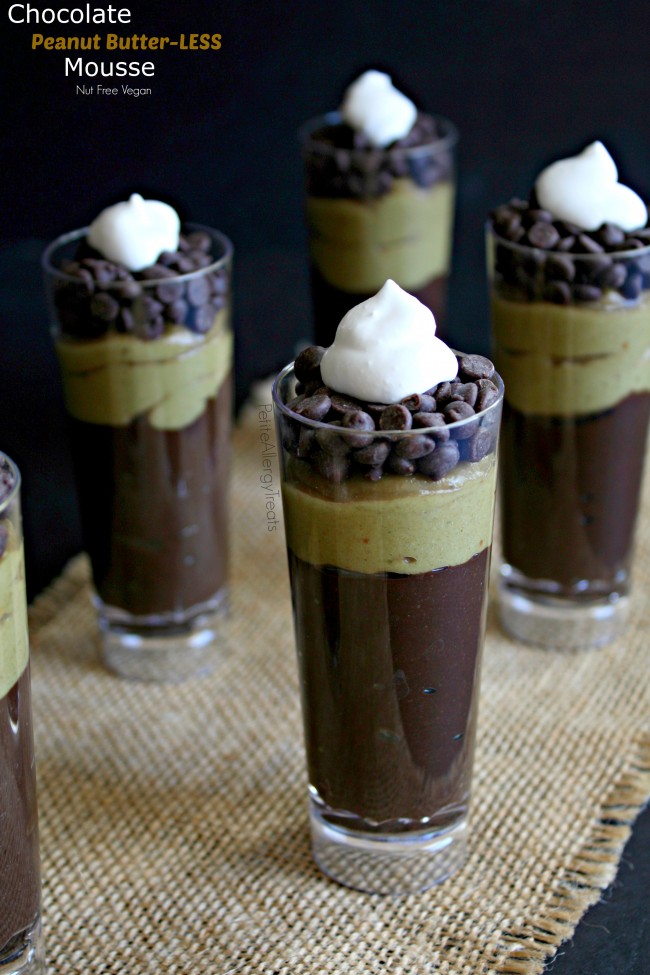 Chocolate and Peanut Butter-less Mousse- dairy free Vegan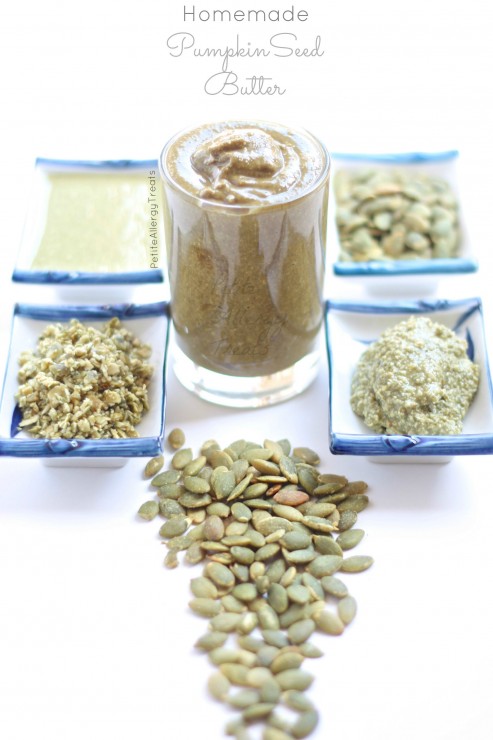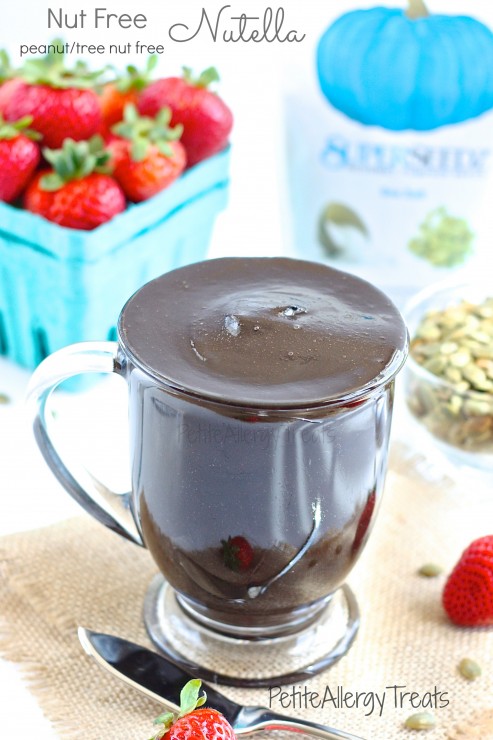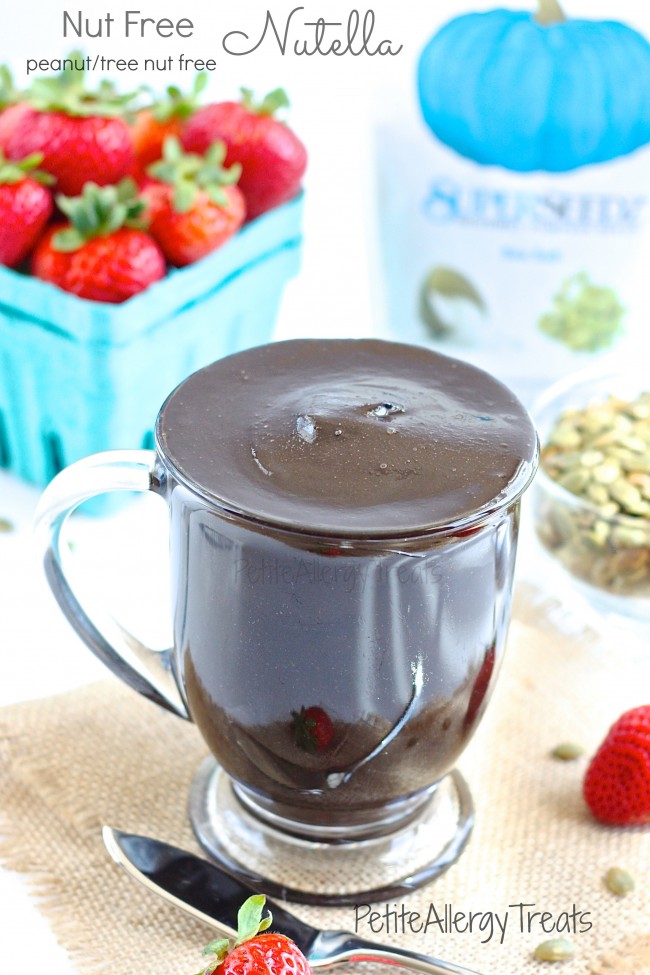 Nut-Free 'Nutella'