A Gluten Free Rainbow Fruit Pizza is a simple way but elegant way to use fresh fruit…Paired with a dairy free frosting whip, egg free  sugar cookie crust and all the fresh fruit you could possibly want.
Thank you to for Enjoy Life Foods for sponsoring this post!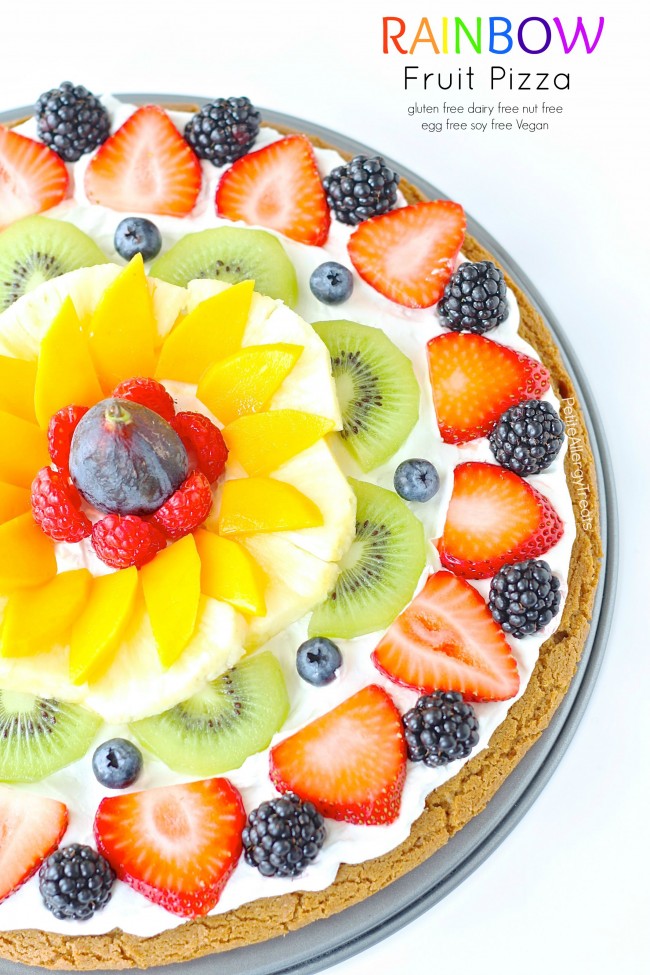 It seems like Summer has officially ended with so many of you posting first day of school photos on social media.  Annd it feels like it's time for school.  Which means it's hurry up and rush to finish Summer activities.
Are you left feeling like you need to get every last possible summer activity squeezed in before Labor Day and the start of school?  We sure do!  Hence, the better late than never Gluten Free Rainbow Fruit Pizza. Believe it or not, this would be a great time to make fruit pizza since berries are still in the stores and often on sale since stores are trying to get rid of them before they get too ripe. I was able to find all of the fruit (except the pineapple) on sale.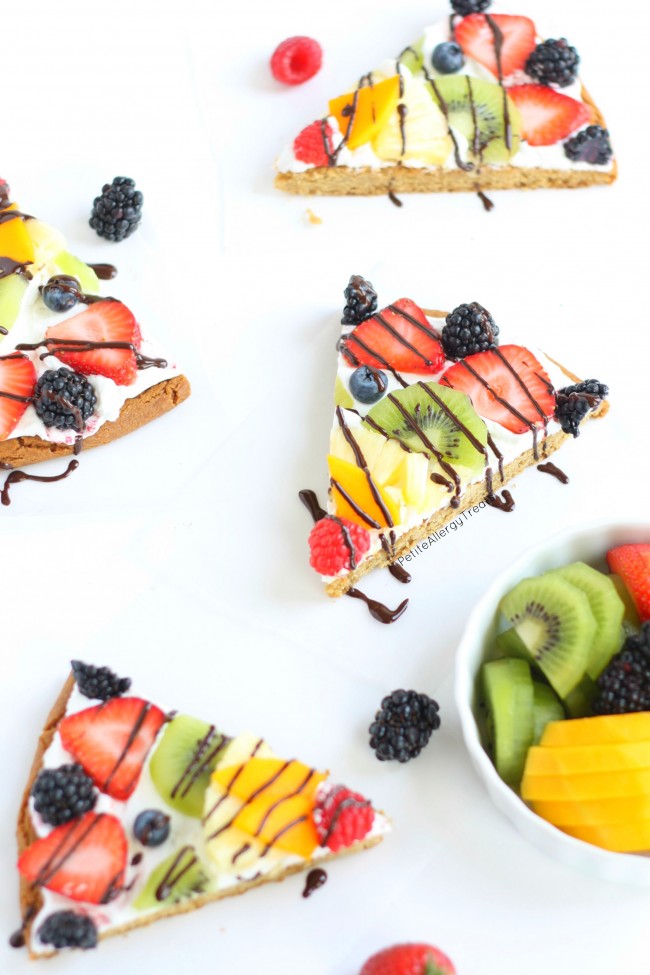 Fresh fruit is a gorge yourself until you almost explode,  Summer thing.  Or at least it is with us… And what's better than a classic fruit pizza to grab and share at a party?
How about a food allergy friendly fruit pizza made with gluten free cookie dough?  Or one that is dairy free, gluten free, egg free and nut free to name a few?
Yep.  This fruit pizza is free of the top 8 food allergens!
Isn't it pretty?  Can you believe this is my first fruit pizza.  Weird, huh? Even pre-allergy days, fruit pizza wasn't such a big thing.
But before we talk more about the pizza, back to the end of the Summer panic…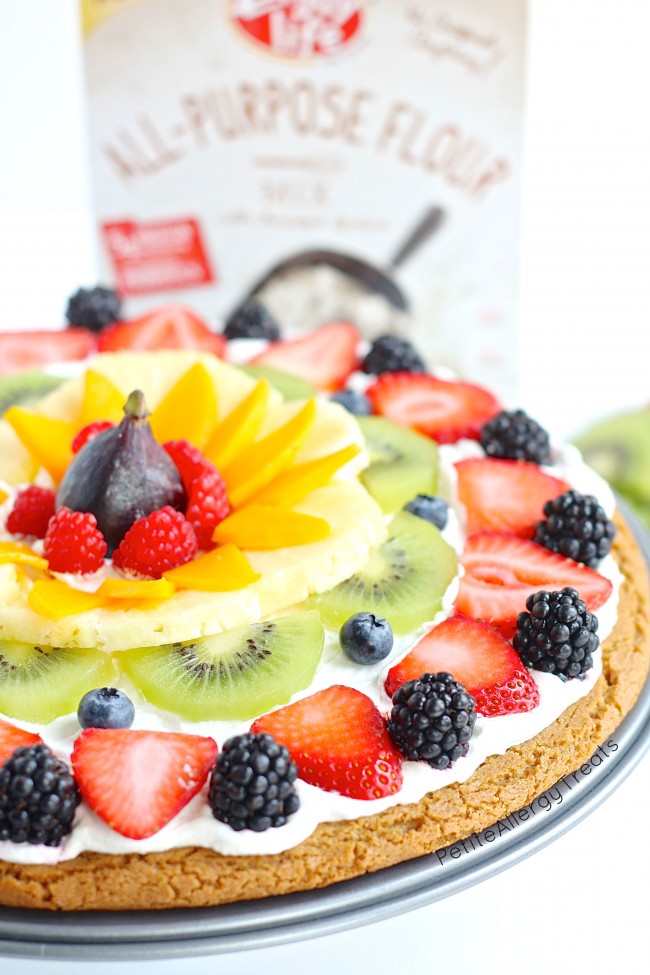 In the past week, we've been running around feverishly checking off our Summer Bucklist of activities.  Minature golf was a huge one.  We've made it our mission to find and play every miniature golf course in the area.  Even the 90 degree heat didn't stop us, but boy did it bring out the case of the crabbies.  It's those moments of 'we have to do this while we can'  and 'you can't do this later when school starts' fever.  We also managed see our first movie on the BIG screen (Minions), which they loved so much they begged to see Shaun the Sheep.  I would have said no but with all movies being only $5 on Tuesdays I agreed.  (Plus, I actually got to sit down and rest.  And Shaun the sheep is really cute)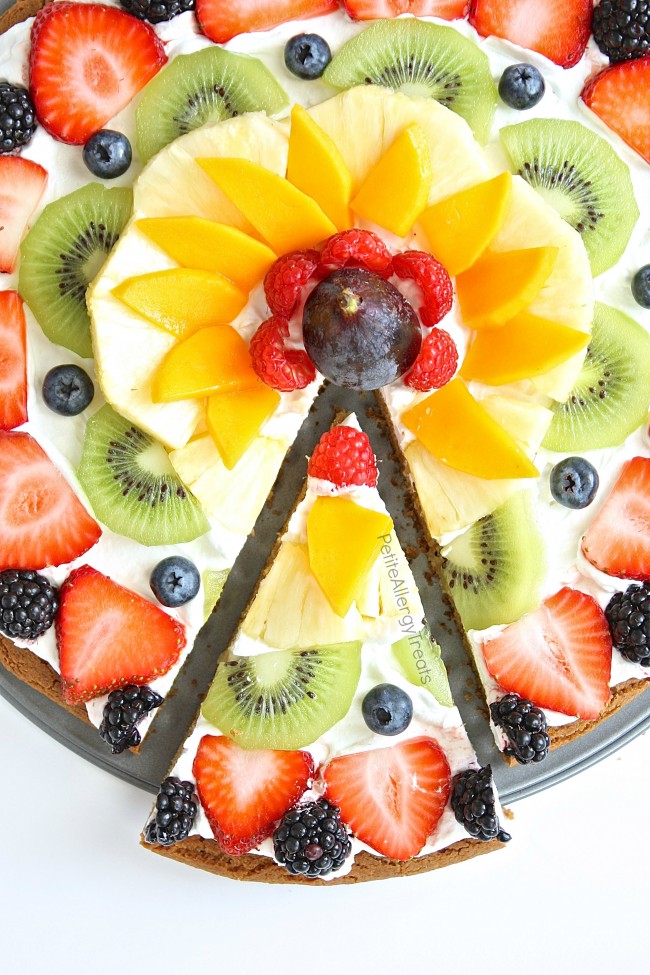 With all of those added activities, this mom is TIRED… exhausted really.  But allergy friendly meals still need to be made regardless of our schedule.  I'm sure you can relate.  Which is why I'm even more thankful for a ready made All Purpose Baking Mix from Enjoy Life Foods.  In my lengthy review of all the mixes, (you can read it here in case you missed it), I mentioned some of the reasons I was impressed with the mix.
It still blows my mind.
How many of you have grabbed ready made gluten free mixes only to be disappointed in the gummy dense texture?  Or work hard and create your own mix only to be let down with piles of crumbs.  While your baked goods might taste good, the crumbly fragile nature of it leaves as unsatisfied void along with some frustration.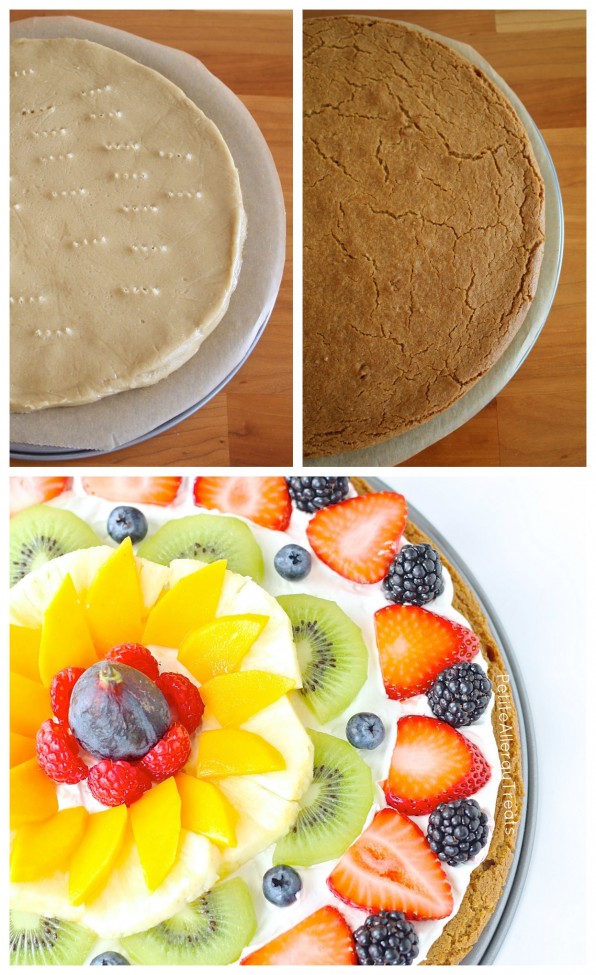 This gluten free all purpose mix doesn't contain any gums like xanthan or guar and of course is also nut free, egg free and dairy free.  It's also packed full of 5 grams of protein per serving, filled with whole grains, probiotics and magic dust.   (Ok, maybe not real magic dust, buut this is unbelievable.)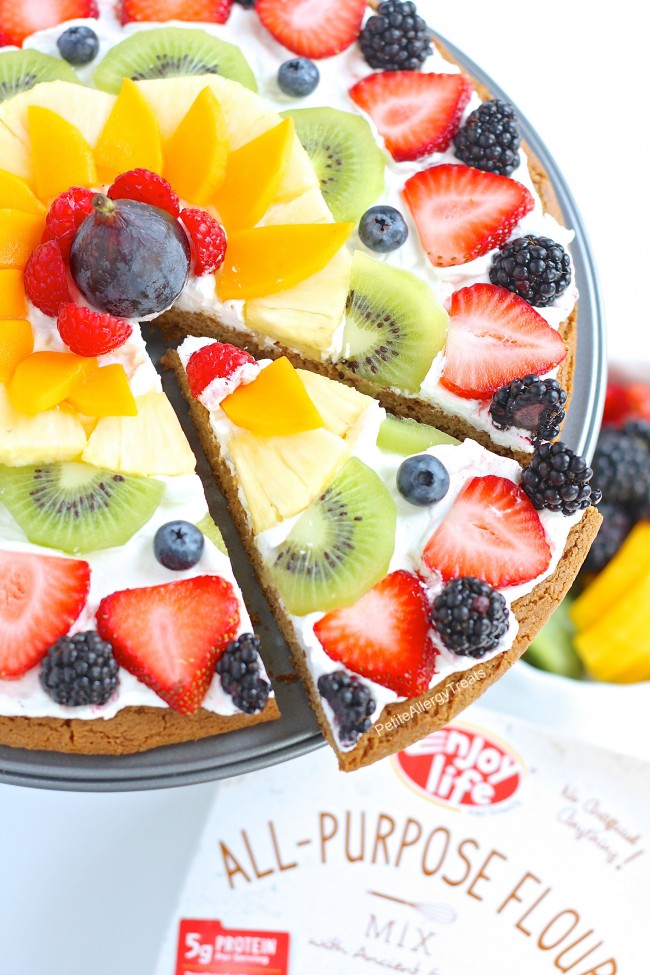 What if I told you this mix has perfect balance of texture (non gummy) AND it holds together without turning into dust. I could talk to you all day about how crispy yet soft the cookie crust came out for the fruit pizza.   Or how it you could cut it into large slices with the weight of the fruit and creamy dairy free frosting… And how it didn't fall apart transporting pieces on plate to a birthday party.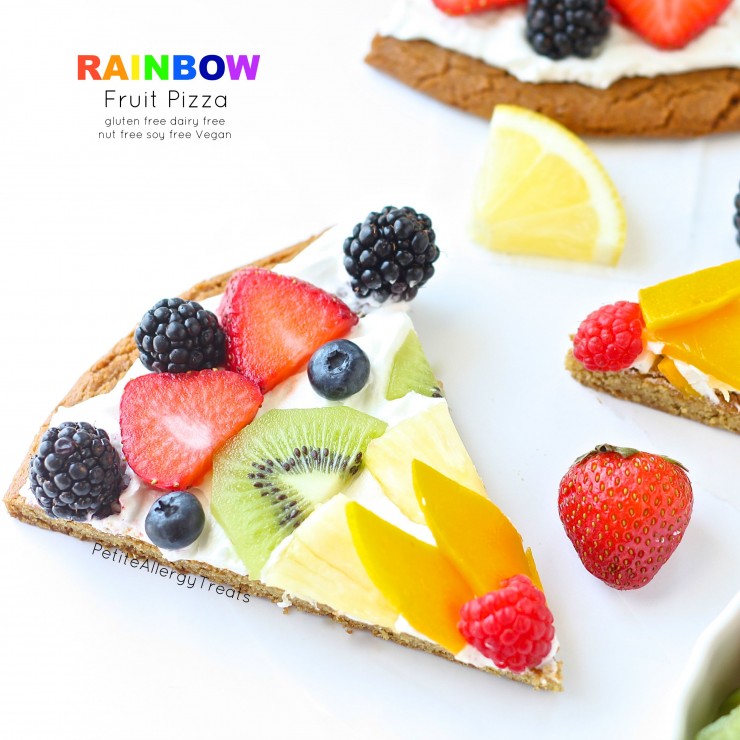 So many delicious details.  The dairy free frosting whip is another thing you have to try.  This whip is much lighter than a sugar loaded frosting (although it contains plenty of sugar).  To help lighten the weight of the frosting, I added just a tablespoon of lemon juice.  It kept things fluffy and paired really well with the fruit.  Lemon and berries are always a happy bunch.
Not that it needed it, but the dark chocolate drizzle really added another layer of depth.   You can see all this wonderful proof  in the pictures.  You.will.have to make this to fully appreciate the flavor and texture all those wonderful things.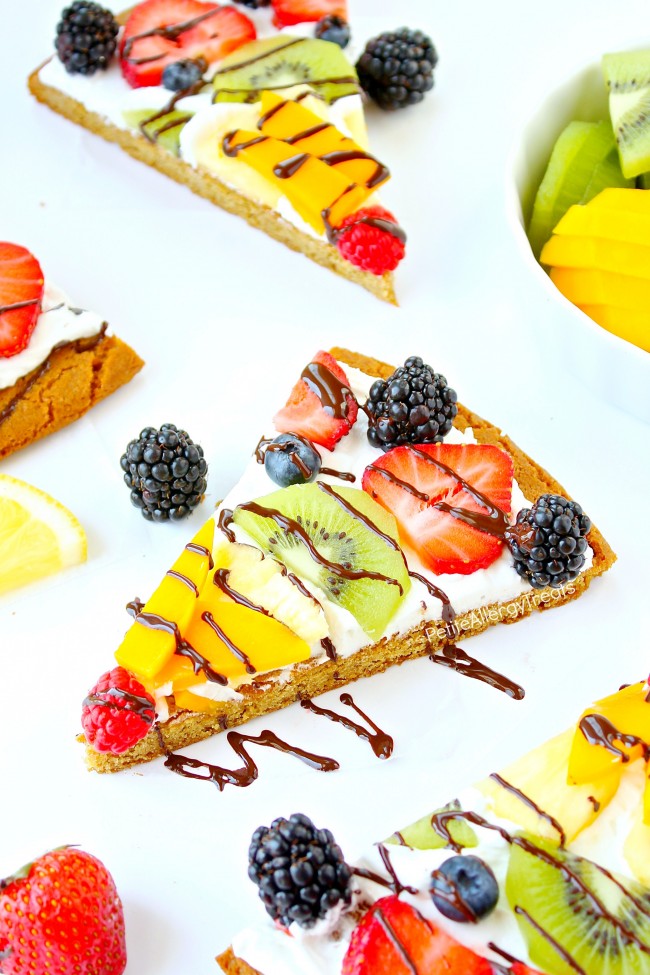 Remember those 5 grams of protein in each serving?  Well, the whole grain flour is the reason for it.  For the record, whole grains are also not white and which explains why this sugar cookie crust doesn't look like you're typical sugar cookie white like my Easter Bunny sugar cookies that uses all white gluten free flours.   I'll take the protein over the color any day…
Choose your favorite fruit topping to make it your own.  Fresh Pineapple.  Kiwi. Mango. Blackberries.  Doesn't matter what you choose, you can have your 'free of the top 8 food allergen fruit pizza' and it eat it too!

These mixes are still very new and might not be in your local grocery store.  You can order directly through
Enjoy Life Foods
.  To learn more about Enjoy Life Foods, find recipes and latest news, be sure follow them their social media  on
Facebook
 and 
Twitter
Disclosure: This post is sponsored by Enjoy Life Foods.  Thank you for allowing me to create allergy friendly recipes while partnering with brands that fit our allergy needs.
Some other things you may like: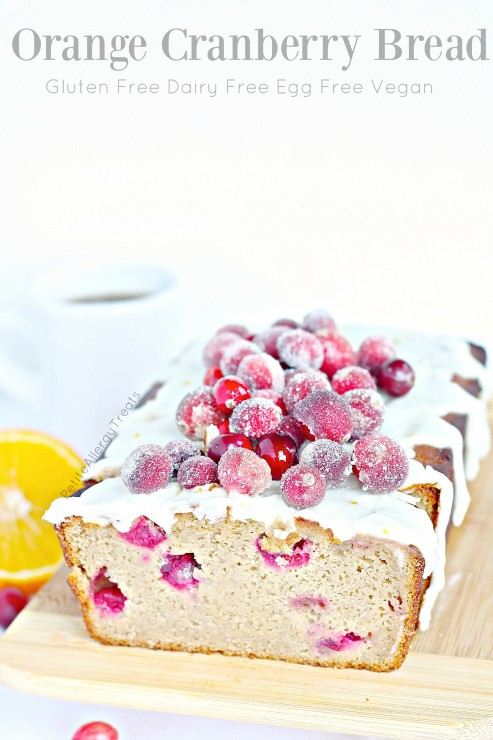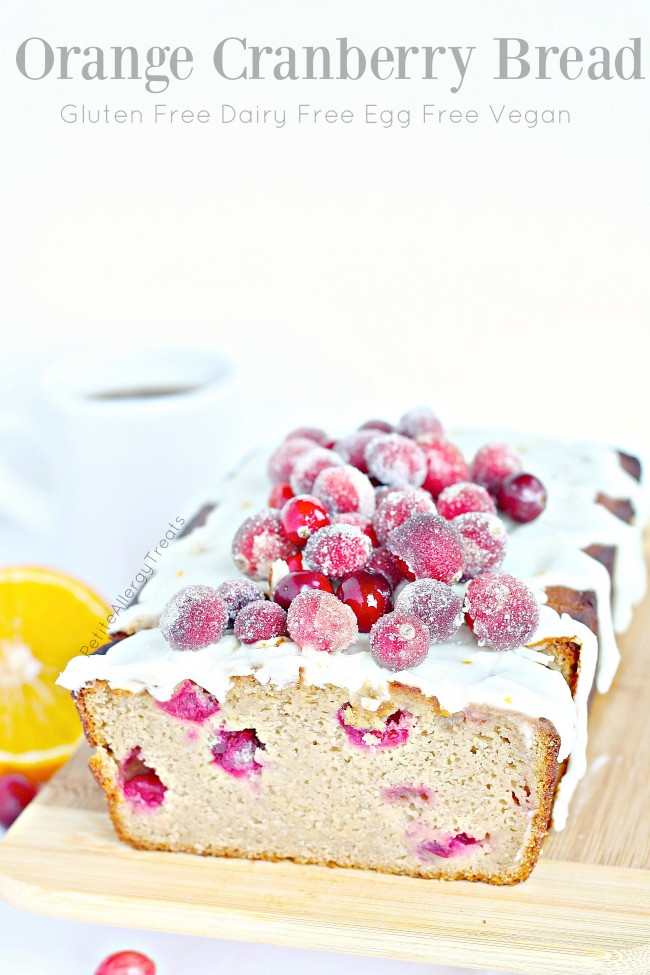 Gluten Free Orange Cranberry Bread (egg free dairy free Vegan)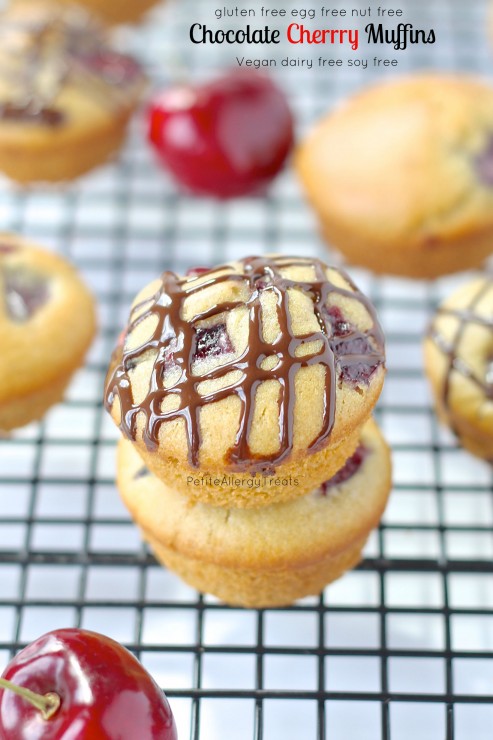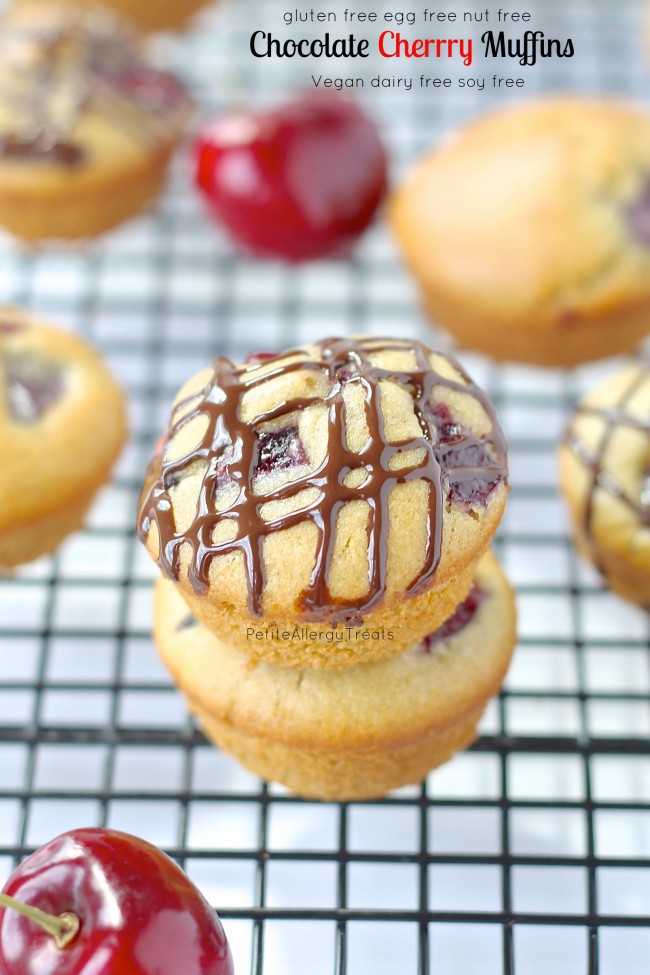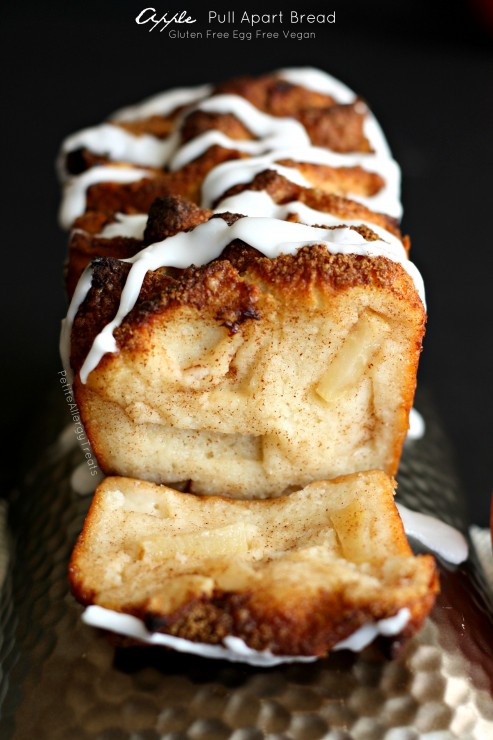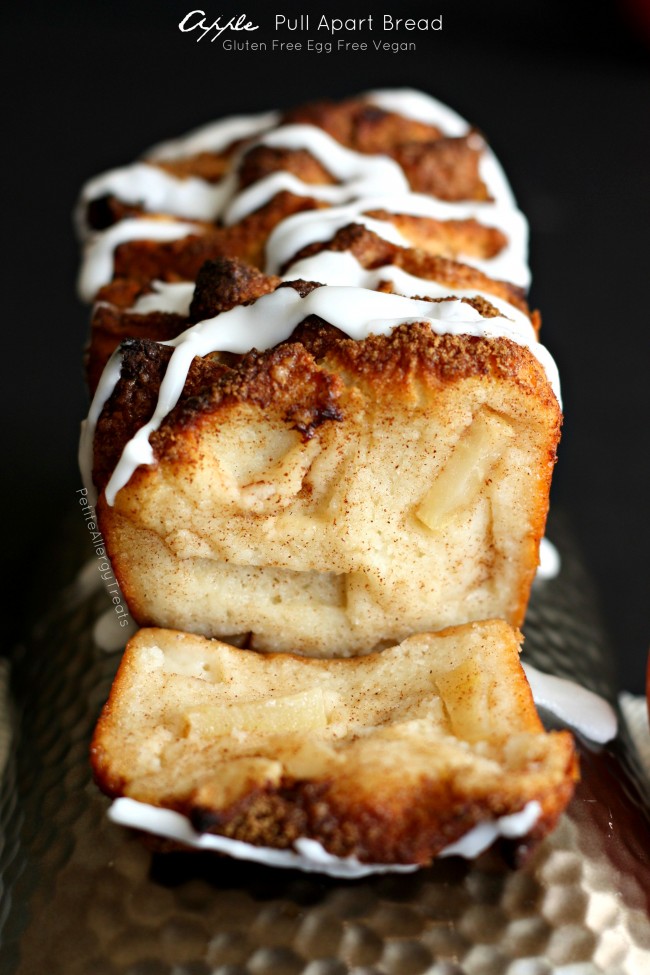 Gluten Free Apple Pull Apart Bread