Gluten free chocolate chips cookies are necessary from time to time.  A crisp outside with a soft egg free middle makes this the best darn good Vegan and allergy friendly cookie, everrr!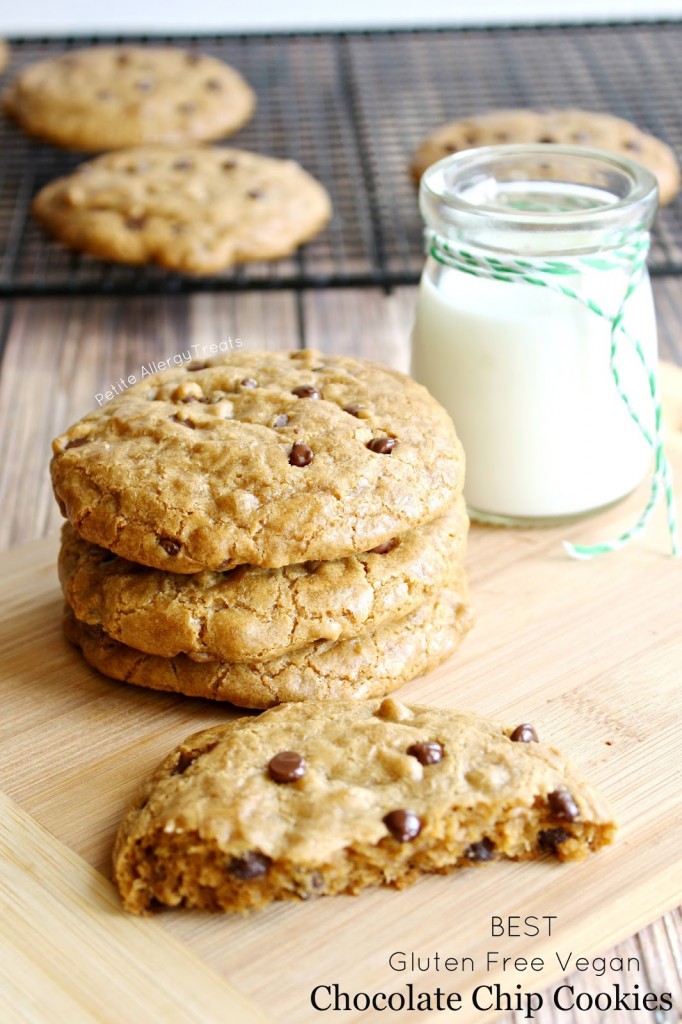 Allergy free baking can always be difficult.  Basic recipes like a dairy free chocolate chip cookie are essential (at least I think so).   A good gluten free cookie is hard to find and this was my original cookie post that was pretty awesome.  Since then, I found many people can't find all the ingredients to make my gluten free whole grain mix and I don't make big batches either.  But cookies are  The nostalgia surrounding them will hopefully take you back to good memories…
Over the past weekend, I had the opportunity to use my adult brain in a Radiography conference.  I spend the entire day away from the kitchen, house, kids and husband.  (Being a stay at home mom can be maddening at times, like the movie Groundhog Day, where everything repeats and nothing ever changes.)  😉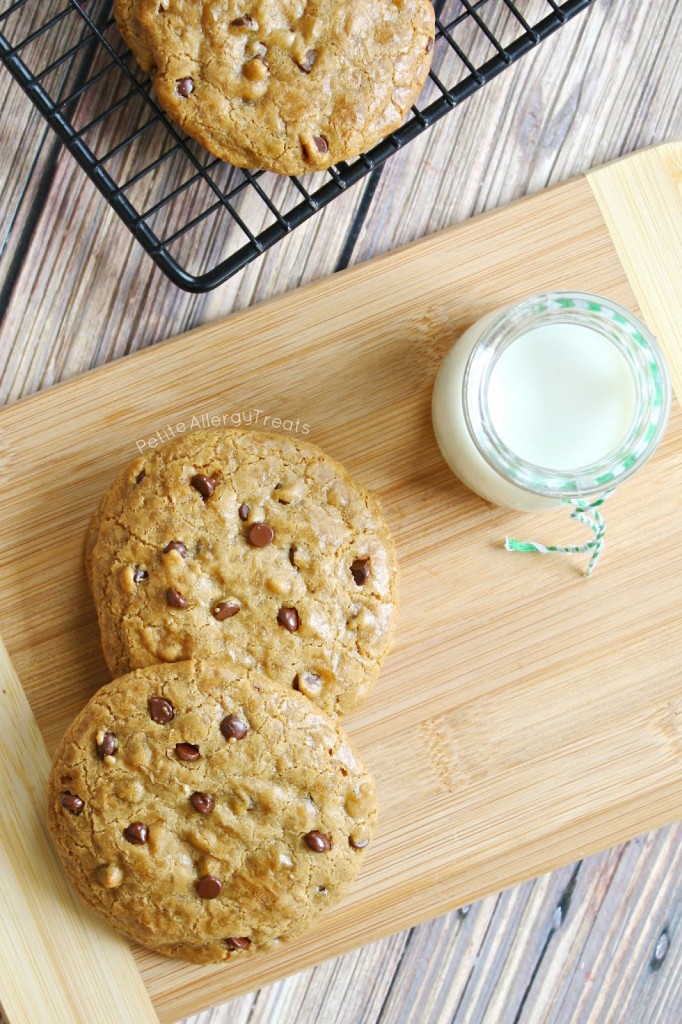 The conference brought back all the memories of who I used to be…
Before I gave up working,  I worked at a hospital in the radiology department.  My main job title was Magnetic Resonance Imaging (MRI) Technologist and sometimes I'd go 'play' in the regular X-Ray department to keep my x-ray positioning and technique skills.   An MRI tech has a bunch of responsibilities like questioning the patients to verify metal implant safety, starting IV's for contrast injections,  scanning the anatomy in question and relaying those images to the radiologist responsible for reading them.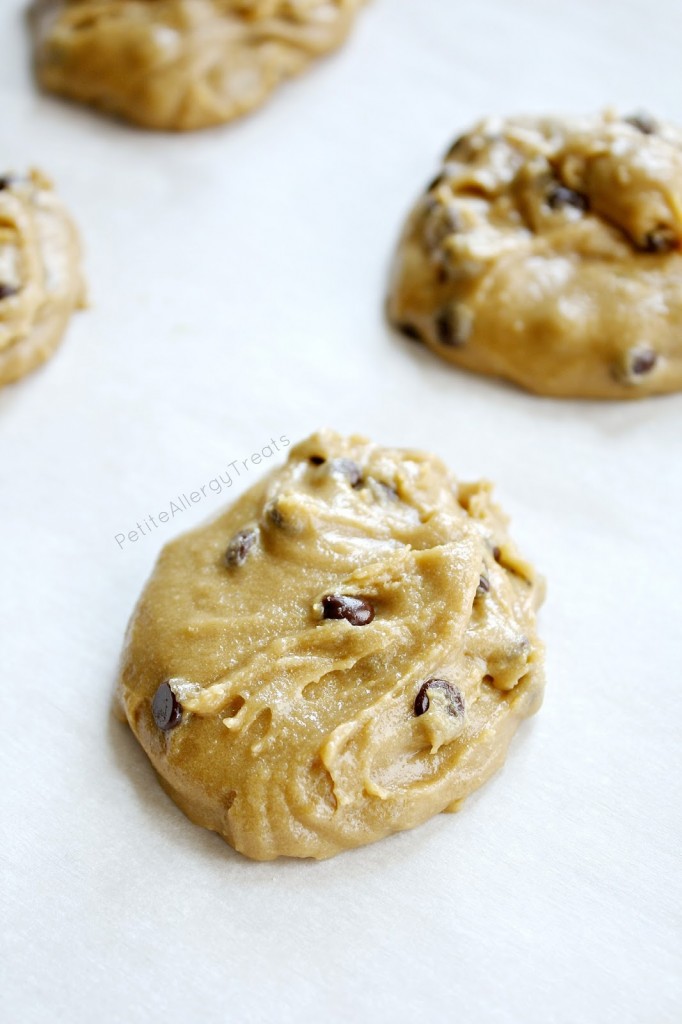 Crazy things always seem to happen with a larger than life magnet 30,000 times stronger than the earth's magnetic field.  I can't tell you how many patients were deemed 'safe' to be scanned and then FREAK upon sight of the magnet.  If you've never had an MRI scan, the magnet looks like a giant donut and the patient slides into the middle on a gurney essentially along tunnel.  The problem is this tunnel literally surrounds you and leaves only about 6 inches clearance above if you're small.  Many of my male patients bellies and shoulders would drag on the sides of the tube…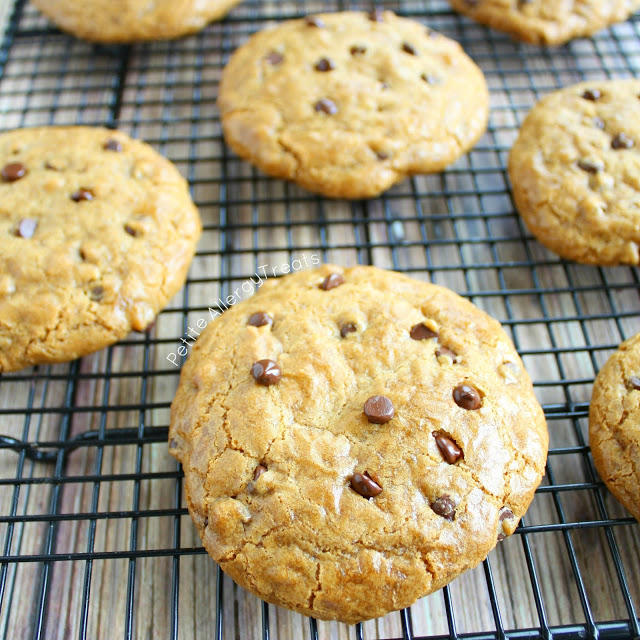 Some day I hope to return to squishing people in tight places and looking inside of them.  The conference was really about x-rays and the advances of imaging with the direct radiography imaging plates.  It was very interesting but a rather long 8 hours.
My highlights of the day were Starbuck's coffee and a solo sushi lunch.  After sitting quietly for hours, it only a matter of time before everyone wanted a nap…
The afternoon break tempted us with a chocolate chip cookies and a sugary sodas.  As excited as I was for 'real' cookie, it inevitably fell short.  The cookie wasn't fresh and lacked any real flavor.  It had a nice dense texture but all I tasted was the sugar.
Not with these lovely cookies!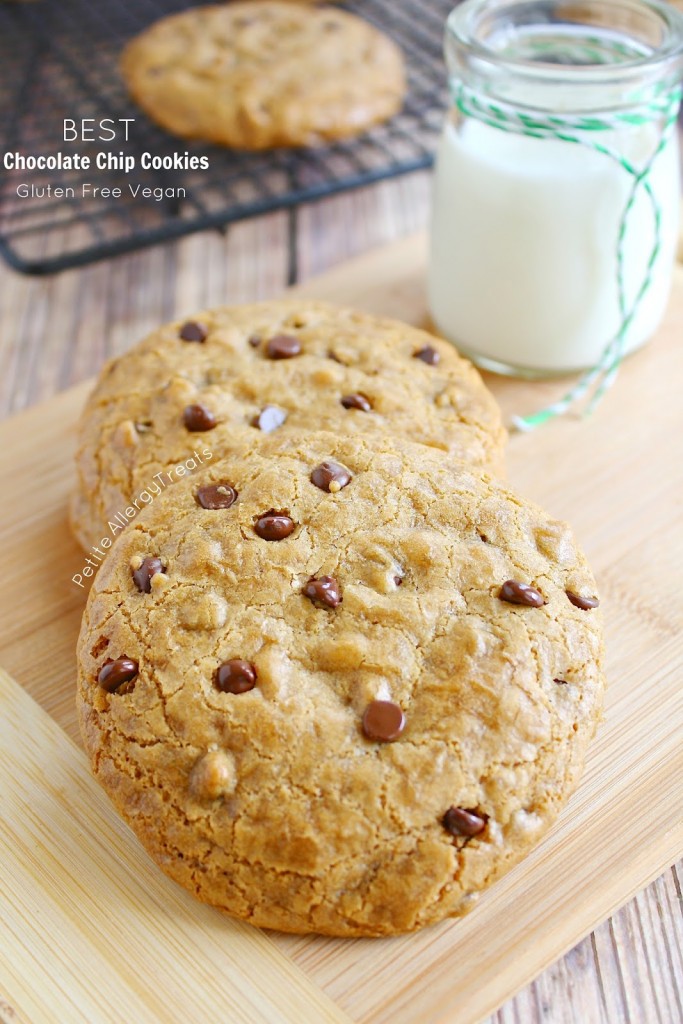 These cookies have that real taste of molasses and vanilla.  Just a little makes such difference.  Plus generous amount of chocolate chips are always a good thing!
Best Darn Gluten Free Chocolate Chip Cookies (Vegan egg free dairy free)
Author: Laura @ Petite Allery Treats
Ingredients
Bake at 350 F
1/4 cup tapioca starch
1 cup white sugar
1 1/2 Tbsp molasses
1 1/2 tsp vanilla
3/4 cup vegetable shortening
1/2 cup milk of choice
1 1/2 tsp baking soda
2 1/2 tsp guar gum or xanthan gum
1 cup allergen friendly chocolate chips
Directions
Mix dry ingredients except sugar and set aside.
Combine sugar, molasses and milk and mix until dissolved.
Add shortening and mix until incorporated well.  Slowly add dry ingredients and mix for a total of at least 10 minutes.  Fold in chocolate chips
Scoop and spread evenly on a parchment lined baking sheet.  Slightly flatten with moist hand.  Leave a little space, the cookies will only slightly spread.
Bake at 350 for 8-10 minutes depending upon size until golden brown.  Allow cookies to cool for at least 5 minutes before attempting to move from the baking sheet or else risk breaking.
Enjoy now or freeze later.
Notes: This cookie uses sugar as one of the binders, this is the reason the sugar is dissolve first instead of creaming with the shortening.   It's tempting to reduce the amount listed here or substitute it for a sugar free alternative.  Be warned, it will affect the structure of the cookies.  If you are using a high starch ready mix you won't need the extra tapioca starch.  Box mixes contain higher starch ratios than my own gluten free basic white flour.  As always if your mix contains gums, don't add any extra gum here.
Some other things you may like: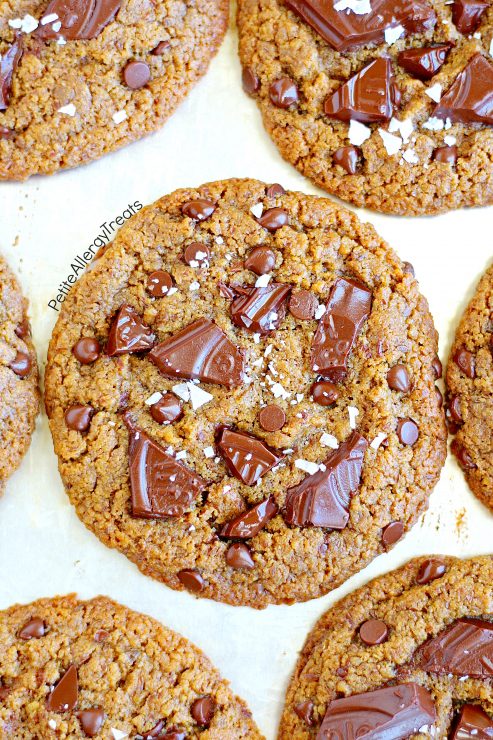 Gluten Free Chocolate Chunk Protein Cookies