How does a no churn S'Mores Ice Cream sound to you?  Or better yet, a Dairy Free,
Gluten Free, Peanut Free, Tree Nut Free, Soy Free S'mores Ice Cream that is packed
full of gluten free graham cracker crumbs, chocolate chips and marshmallows (with a
 Vegan option)?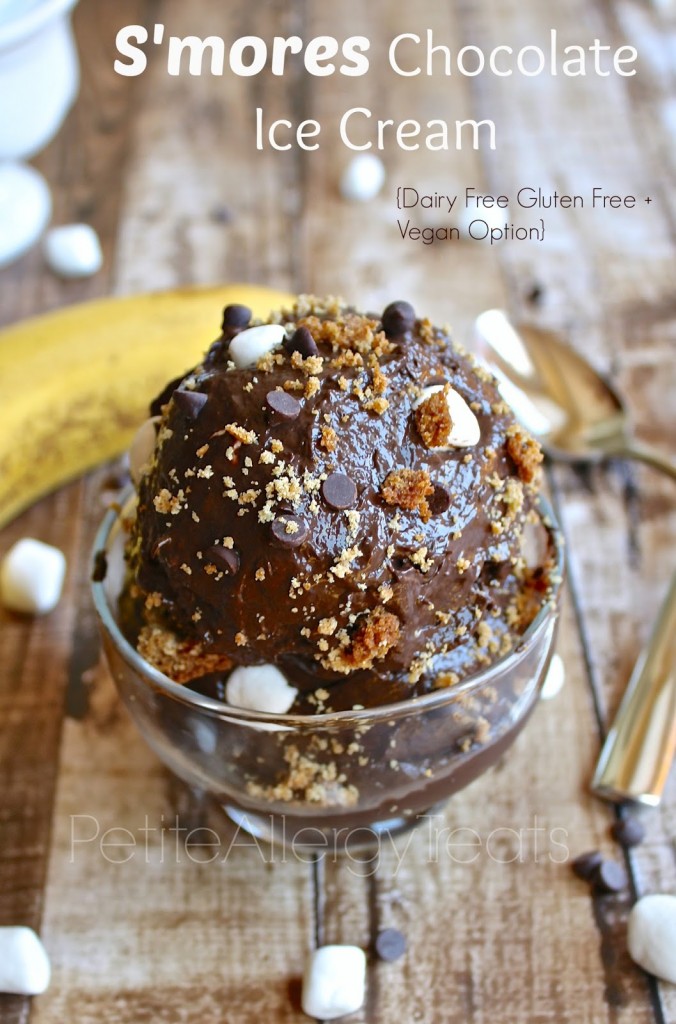 I think you'll love this chocolately rich frozen treat that was made with avocado, banana,
gluten free graham crackers, cocoa powder and Enjoy Life Chocolate Chips.
Can you believe it's already the second week in June?!  School just ended last Friday for my son, who will now officially be a first grader
next school year. The difference in just one year seems huge even though isn't.  We were invited to school for a
story hour performance, followed by short and sweet graduation ceremony.  My son's book was Little Red Ridding Hood and he was
the big bad wolf.  (Ironic since he's the sweetest soft spoken boy ever.)  🙂   It was fun watching how all of the kids could now read at the
end of the year and just how confident they all were.
Gosh, time flies with kids.  Did you ever feel that way?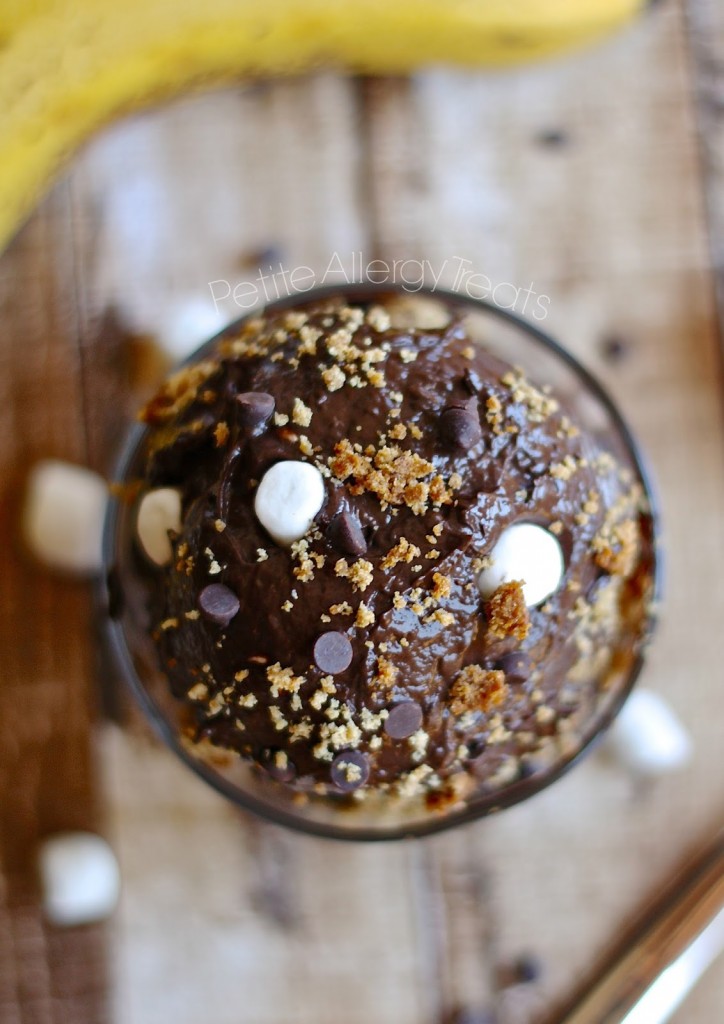 In an effort to keep boredom at bay this summer, we've decided to sign up for a few activities.
  We're signed up for T-ball, karate, piano and tennis.  That ought to keep him busy (myself
 included).   For the longest time, I had no clue that more independence actually
means more commitments outside of home and school.  Do you ever feel like you're just
 waiting for life to slow down now that the kids are older and more independent?  Extra time
disappears in a puff of smoke… Creating quick and easy food is a must for the busy summer.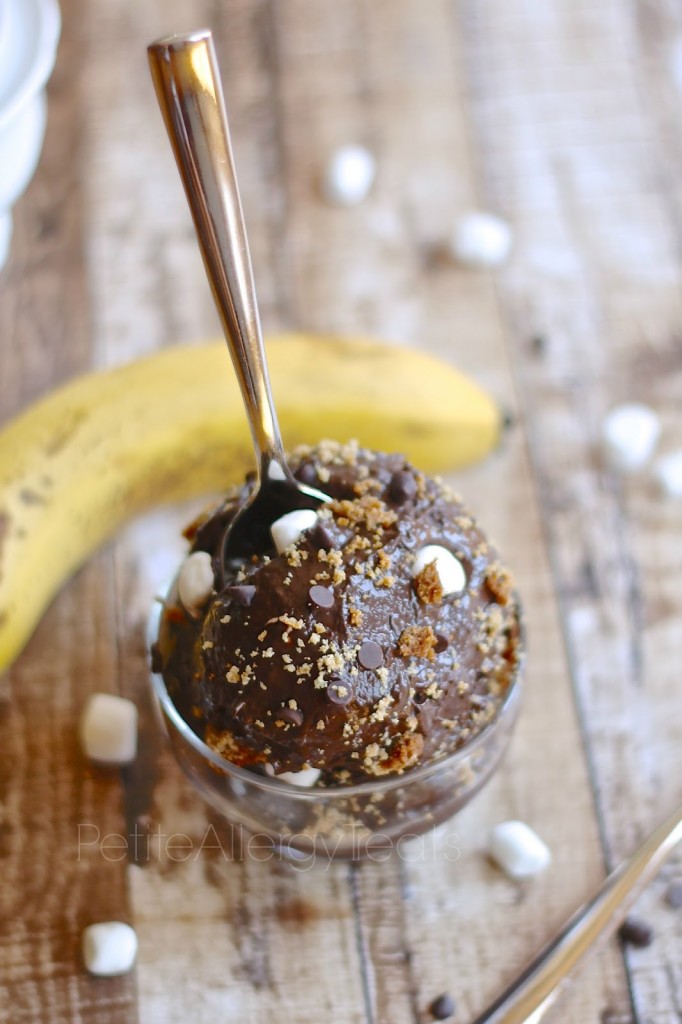 This s'mores ice cream is a no churn recipe that's super easy.  Simply blend the ingredients
 in a blender, add the mix-ins and place in the freezer.  The best part is, its super healthy.
Made from just creamy avocados, bananas, and cocoa powder.
Summer is already getting hot in the low 80's in WI.  Cool off with this sin-free Dairy
Free S'Mores Ice Cream made healthy with banana and avocado.  This is an easy alternative to a heavy
dairy based ice cream that is naturally Vegan and can remain that way if Vegan 
marshmallows are used.  Summer will be here and gone in a flash.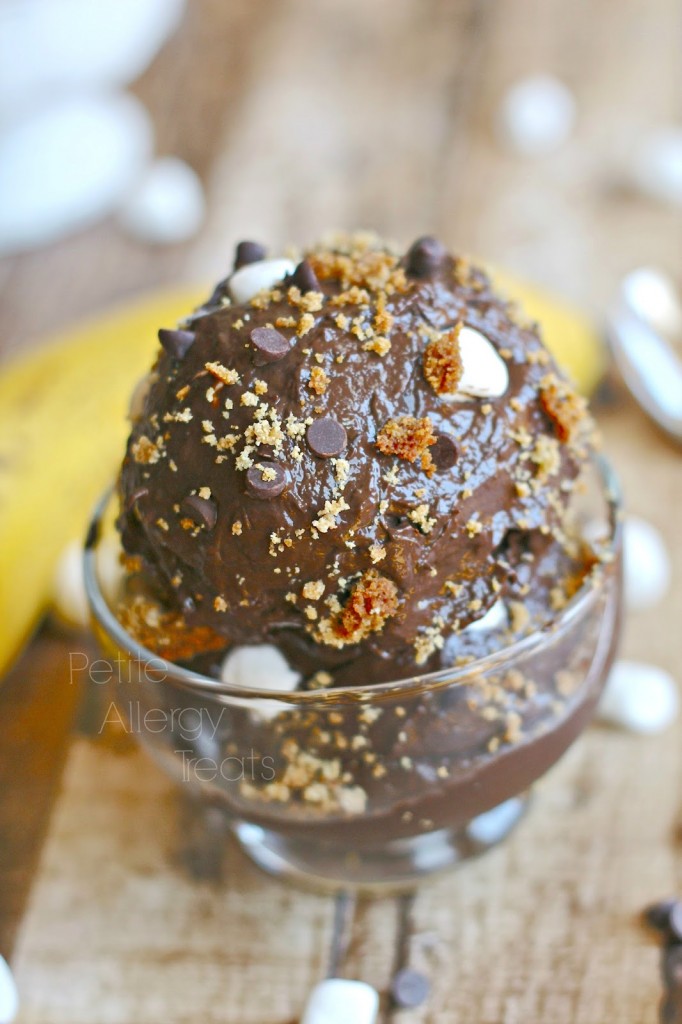 Times flies when you're having fun right?  Here's to the start of a great Summer!
 S'mores Ice Cream (Dairy Free & Vegan option)
Author: Laura @ Petite Allergy Treats
Ingredients
Ice Cream
2 medium size avocados
3 large bananas
1 cup dutch processed cocoa
1/4 cup milk of choice
1-2 T molasses
Mix-Ins
Directions
For the filling, combine all ingredients in a blender and blend until smooth.
Add all the mix-ins and pour into container and place in the freezer for about 4 hours or until it's set.
Enjoy!
Some other things you may enjoy: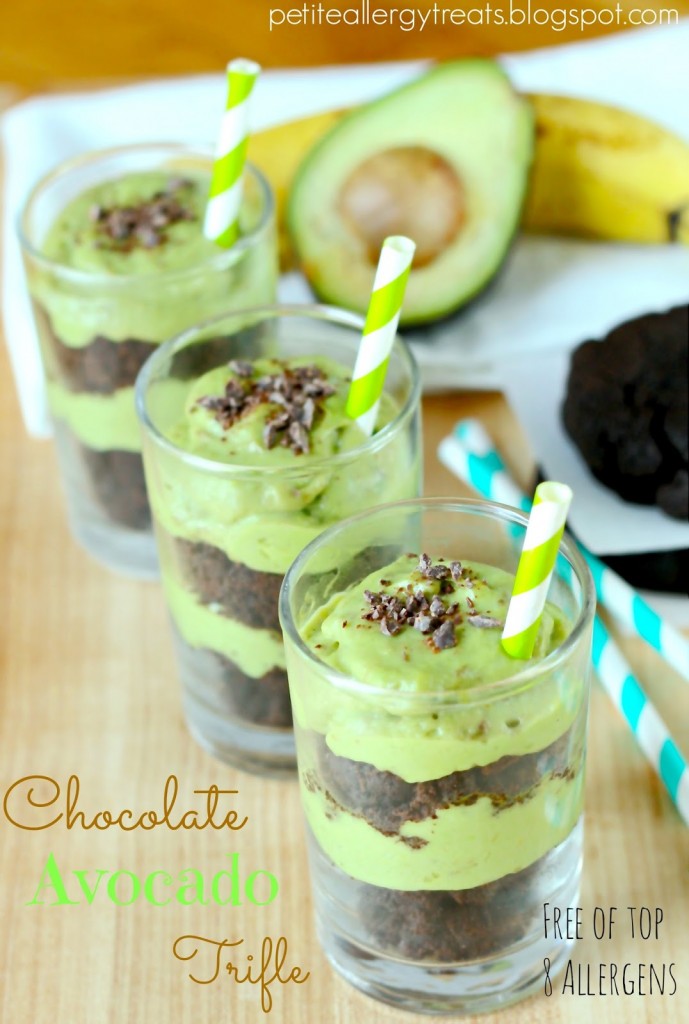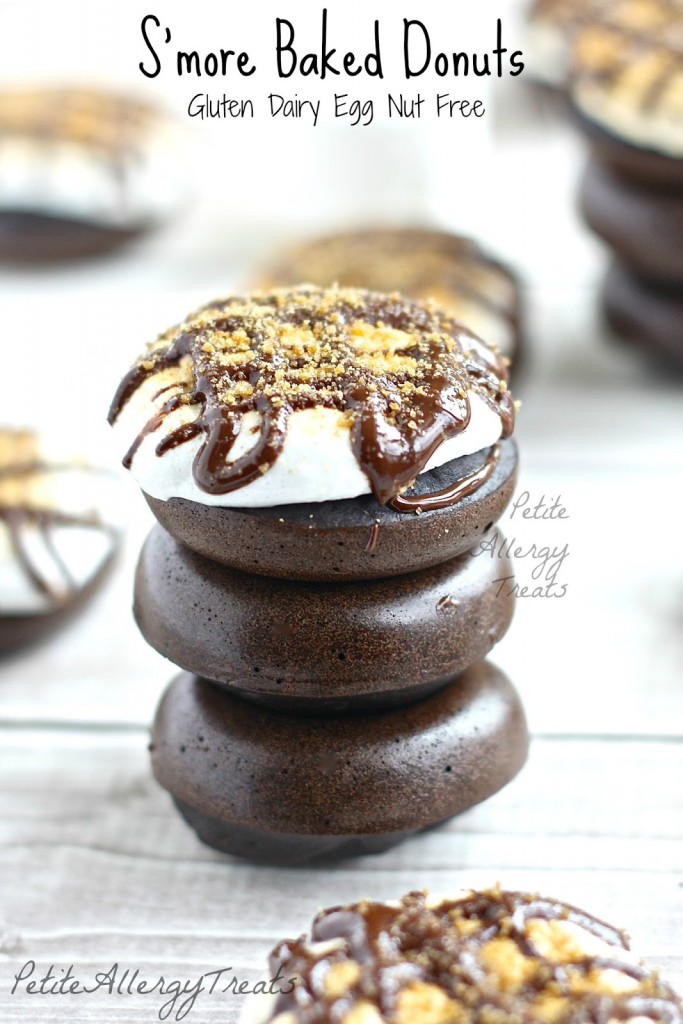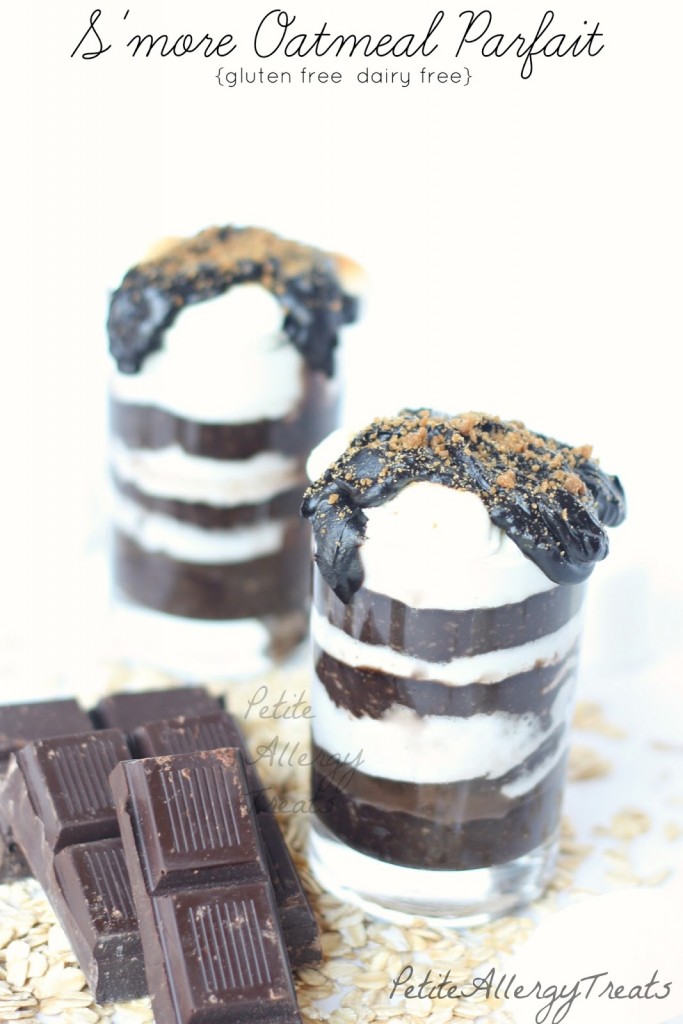 S'more Oatmeal Parfaits