A no churn Dairy Free Vegan Mint Chocolate Chip Ice Cream is something anyone can make.  This vegan dairy free mint ice cream is made from pure coconut cream, fresh spinach leaves and peppermint extract.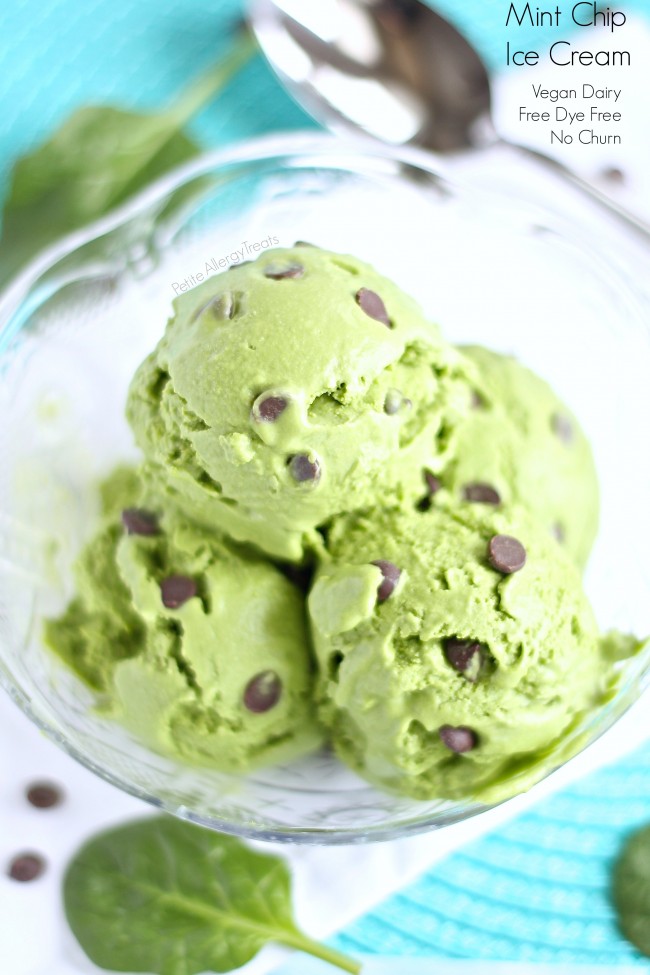 It's freezing but I can honestly say, ice cream is great all year round.  And mint ice cream is the best kind.  Have I told you how excited I get when things work out the way I expect them?  I've been dreaming of this ice cream,  I love mint with chocolate and this recipe has been in my head for nearly 2 years.  I've always wanted to create an easy no churn (no machine) ice cream that had the same texture as ice cream.  Coconut was on our allergy list for such along time I thought we'd never be able to enjoy it.
If you remember, I've done a banana chocolate chip ice cream cake and strawberry banana ice cream cake.  But honestly, I felt like that was cheating a little since there was no cream in either of them.  Still really great if you have food allergies and can't have dairy.  So here's a real ice cream, using coconut cream, that's still food allergy friendly.
It's time to unleash the coconut cream fantasy. 😀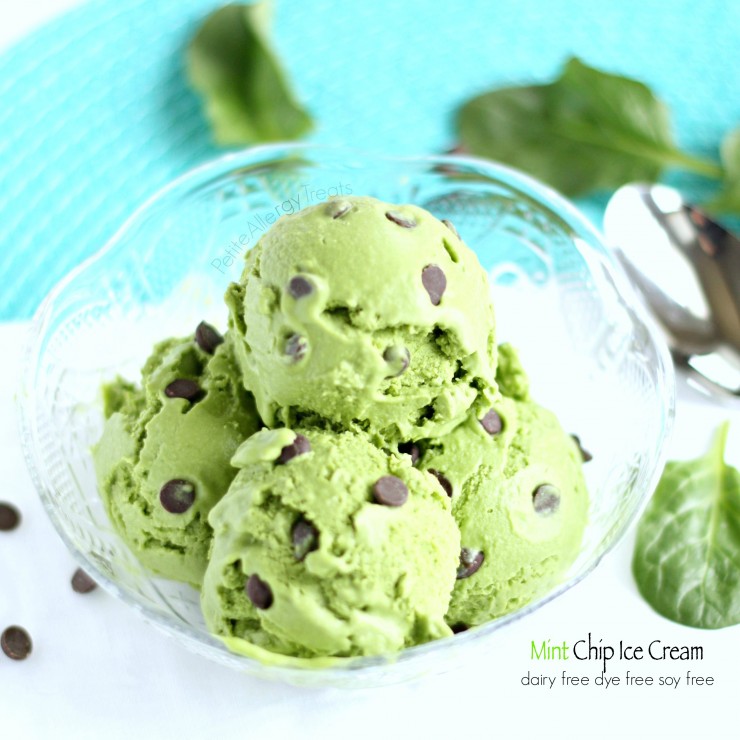 I recently asked my readers on Facebook what recipes they wanted and couldn't find in stores.  I offered my wish of a Shamrock Shake  but another reader mentioned how expensive coconut ice cream was (close to $6 a pint) and how that was limiting her decision to make a shake.
I don't know about you but $6 seems a bit pricy for a small pint of ice cream,especially if you'd be using most of it for a shake.  Just recently I found that Trader Joe's started carrying their own version of coconut ice cream for only $2.99 a pint, so at least that's an option if you live near one.  And summer will be here (and hopefully sometime soon).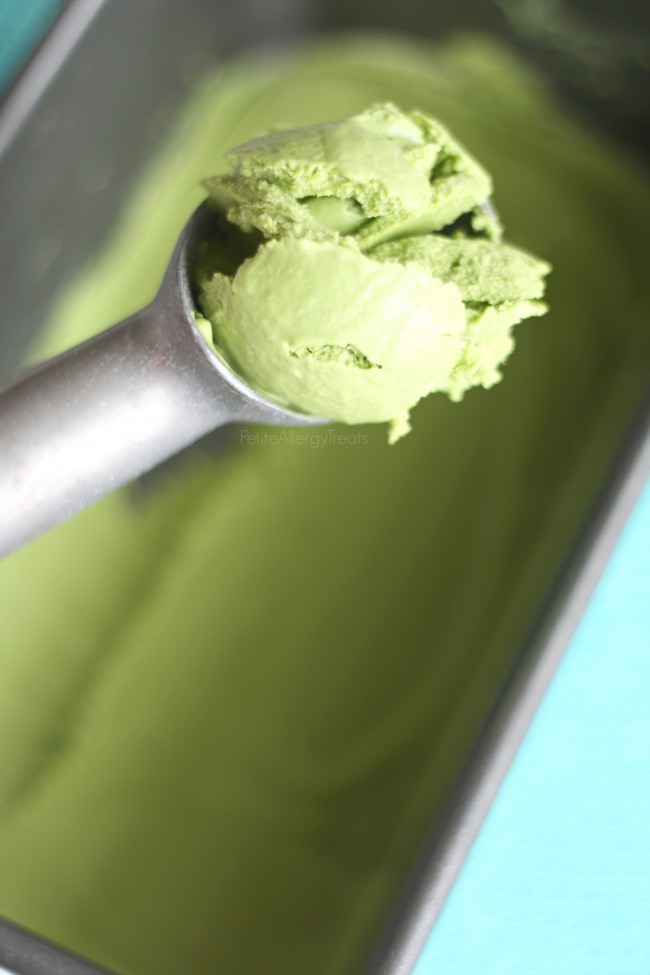 This recipe, uses a fairly economical canned coconut cream found at Trader Joe's for $1.99 a can.  Not cheap but certainly not $6.  If you had an ice cream maker, you could probably add some extra coconut milk to stretch it a bit farther without an icy texture.
I ended up changing my method a bit after I found the texture froze really well without ice crystals.  I You'll notice in the picture there are not chips.  Originally I planned on throwing it back into the blender after it was frozen to smooth it out but found it didn't need any.  It's probably due to the high fat content in the coconut cream vs coconut milk.  Be sure to buy the cream and refrigerate at least overnight to make the cream solid.  Go figure all that cream it makes it extra creamy.  I haven't use other brands but heard it can vary a lot with at the amount of cream.  The Trader Joe's is literally all cream with only 1 T of water at the bottom of the can.  Other brands would work just be sure to only use the cream (solid) part.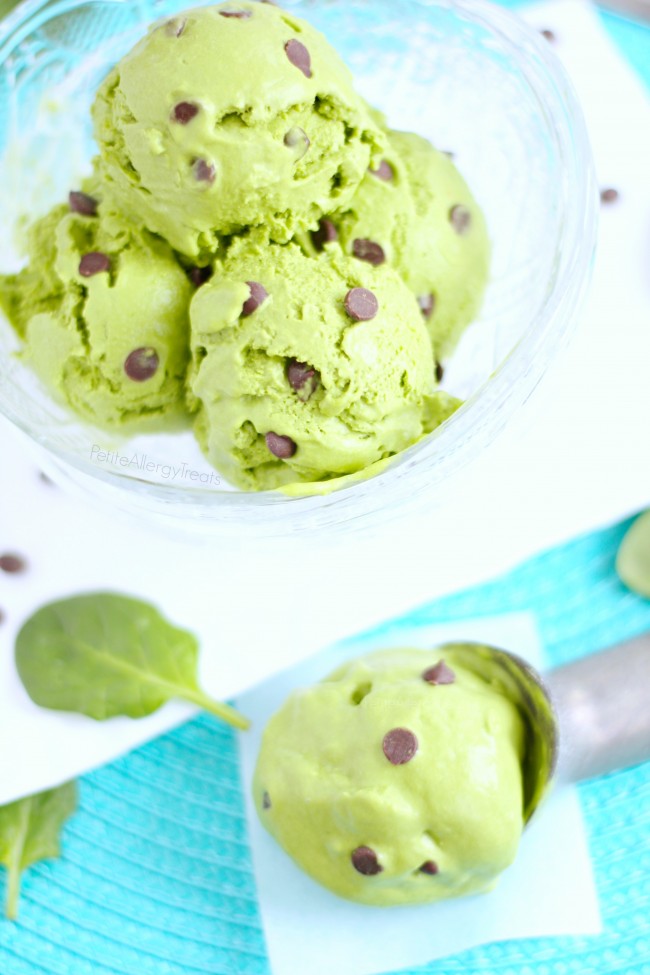 Enjoy this anytime. 🙂
Dairy Free Vegan Mint Chocolate Chip Ice Cream (dye free)
Mint Chocolate Chip Ice Cream (Dairy Free Vegan Dye-Free) Author Laura @ Petite Allergy Treats
Author:
Laura @ Petite Allergy Treats
Ingredients
1 can coconut cream (NOT milk see note)
½-3/4 cup fresh spinach leaves (see note for using frozen)
6 Tbsp sugar
½ tsp vanilla extract
¼ tsp peppermint extract
½ cup mini allergy friendly chocolate chips
Instructions
Combine spinach and ¼ of coconut cream in a blender or food processor.  Blend until smooth.
Add sugar, vanilla, remaining cream, peppermint extract and blend again until smooth.  Mix in chocolate chips.
Pour into an metal bread pan and place in freezer until set (2 hours if cream was already chilled or up to 6 hours)
Scoop and enjoy!
Notes
The spinach is really to provide that natural green color and you can omit and substitute 3Tbsp milk of choice.  Frozen spinach can be used, but you must have a high powered blender (like a Ninja or Blendtec) to achieve a smooth non-leafy texture.  The color isn't as vibrant either.  There is a HUGE difference between coconut milk and coconut cream.  If you only have canned coconut milk, you might have to use 2 cans since you'll only use the solid cream formed at the top.  Chilling the coconut cream overnight before will decrease freezing time.
Some other things you may like: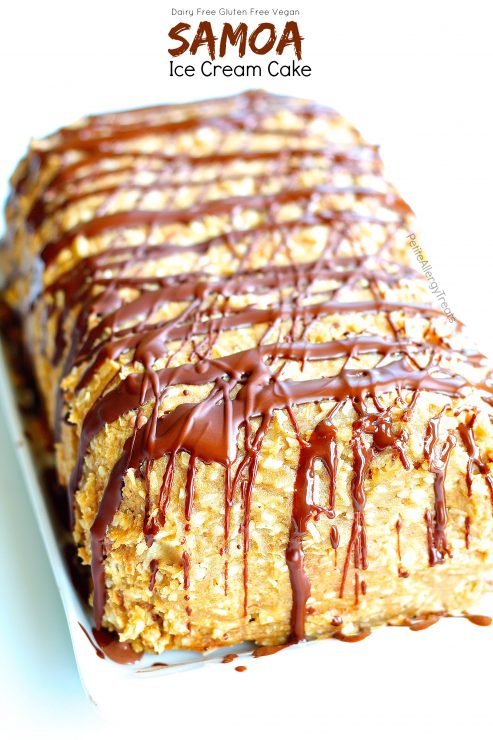 Gluten Free Dairy Free Samoa Ice Cream Cake (aka Carmel deLites)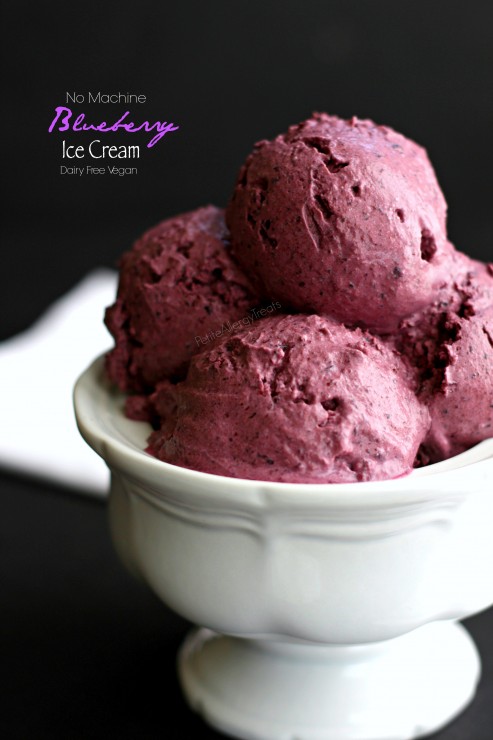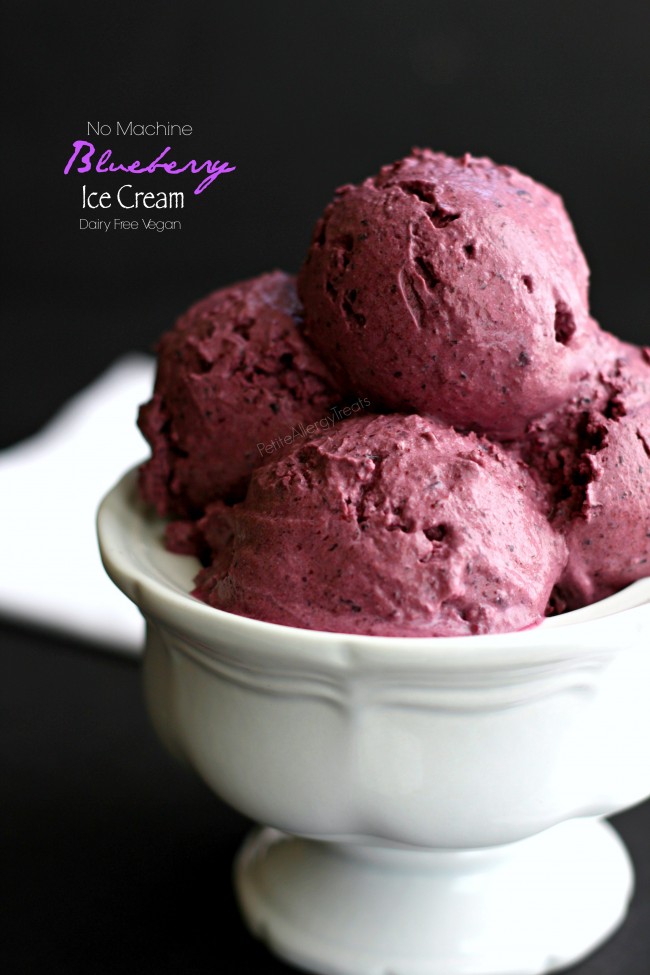 Blueberry Ice Cream (dairy free vegan) No machine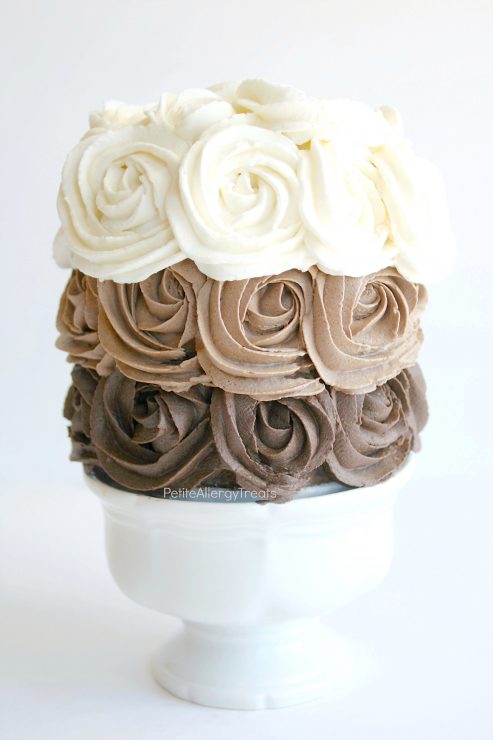 Gluten Free Vegan Chocolate Cake (Dairy Free)– egg free nut free soy free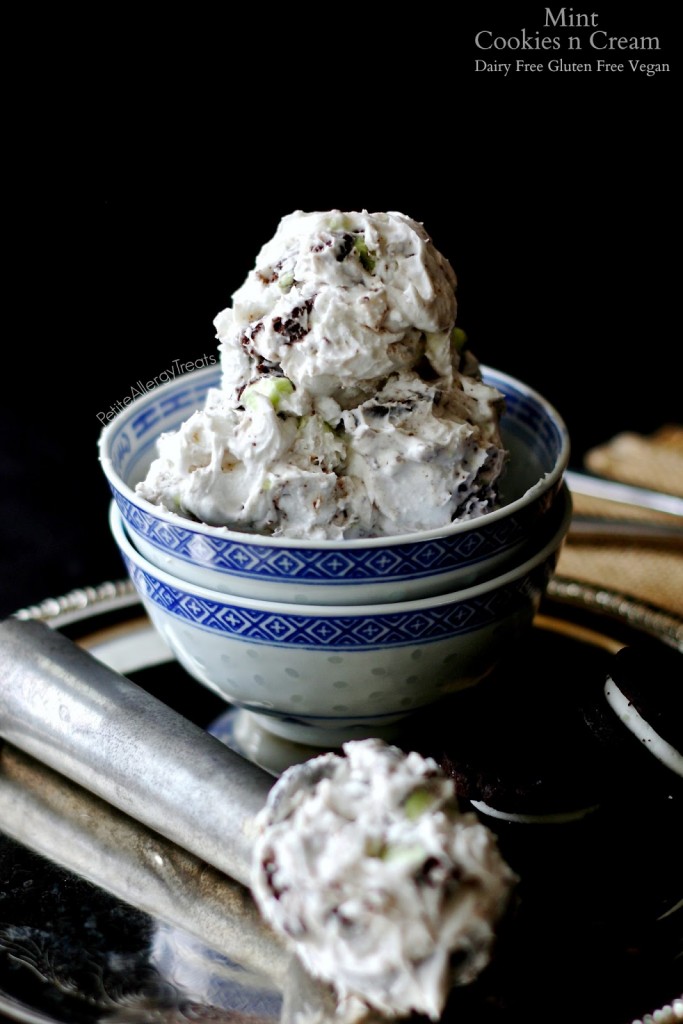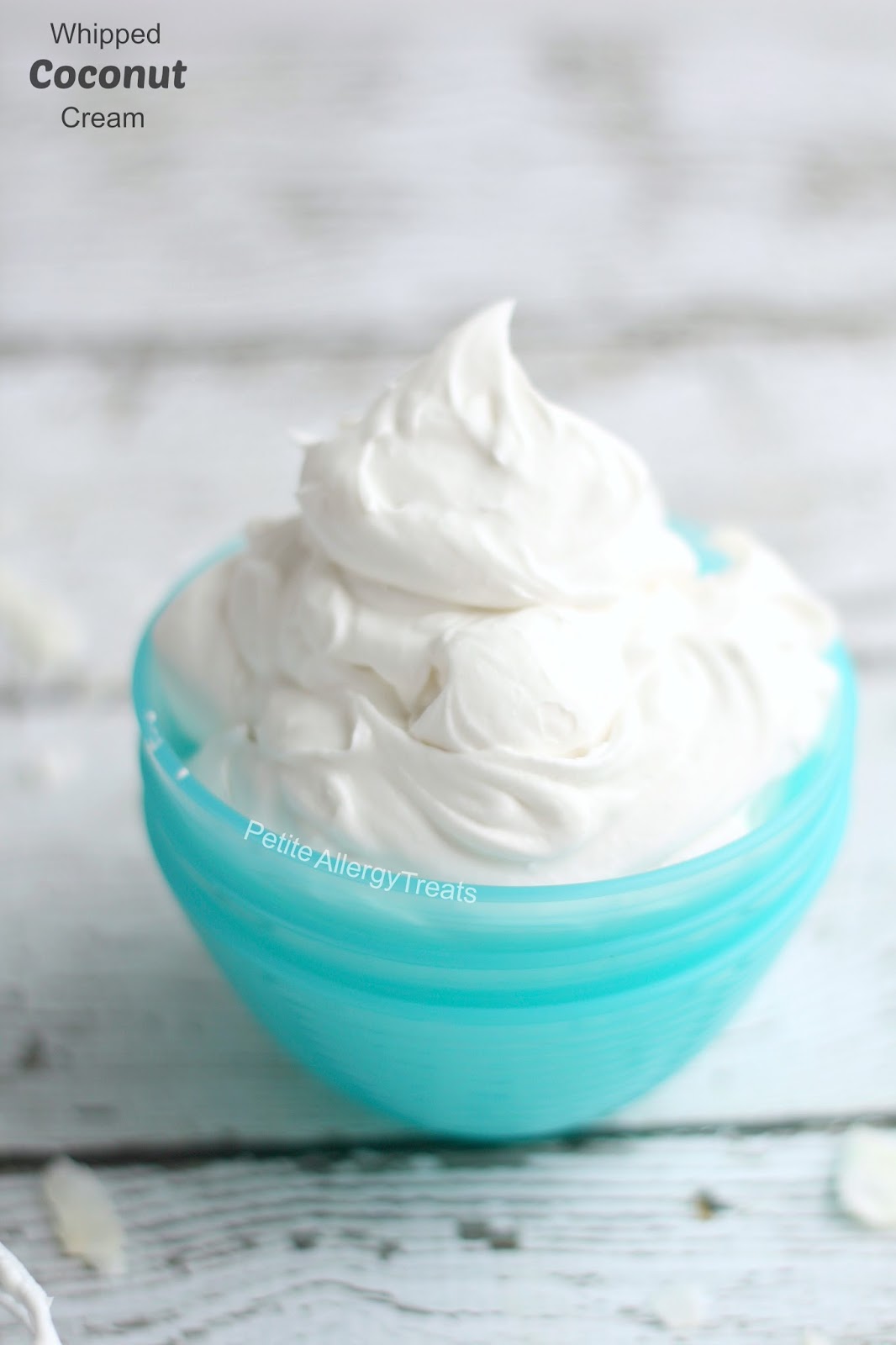 Easy 5 minute Coconut Whipped Cream- Vegan, dairy free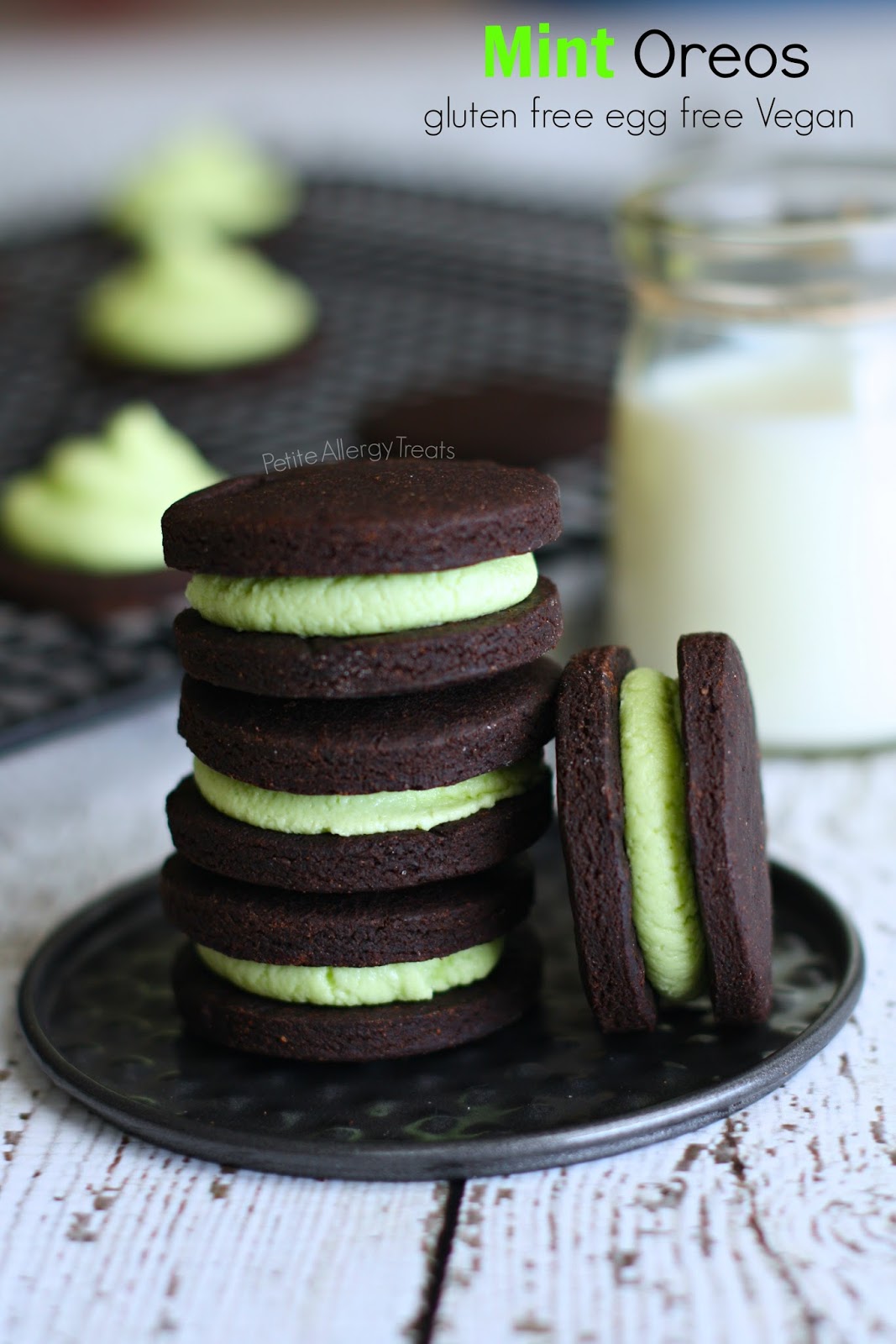 Mint Chocolate Brownies (gluten free Vegan)– egg free dairy free soy free