It's that time of year again… pumpkins are in season.  That means wonderful recipes full of pumpkin and warm spices!!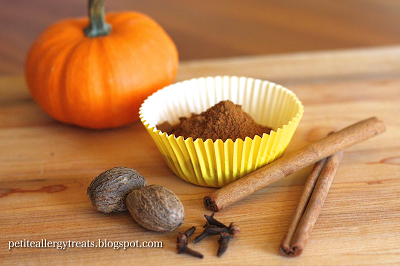 This is an easy make ahead blend.  I would consider this more of a mellow pumpkin spice.  I've found that less tends to be more with kids and spices.  Obviously, you may change the amounts to your liking.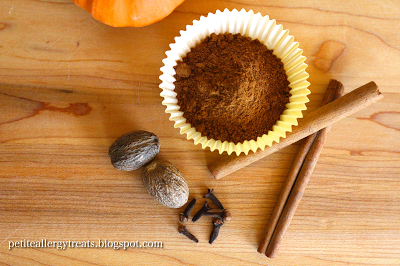 Add a pinch to coffee or mix into your morning cereal.  I'll be using this blend for many of my future posts containing pumpkin.
Hope you enjoy!
Author: Laura @ Petite Allergy Treats
Ingredients
2 tsp cinnamon
1 1/2 tsp nutmeg
1/2 tsp cloves
1/2 tsp ginger
Mix and store in an airtight container.  This makes less than 1/4 of a cup.  Feel free to double if you are going to be baking a lot of pumpkin recipes this season.