This Gluten Free Skinny Pumpkin Pie Shake isn't loaded with calories but all the flavor of
a pumpkin pie.  It is gluten free, egg free, soy free, tree nut free and peanut free.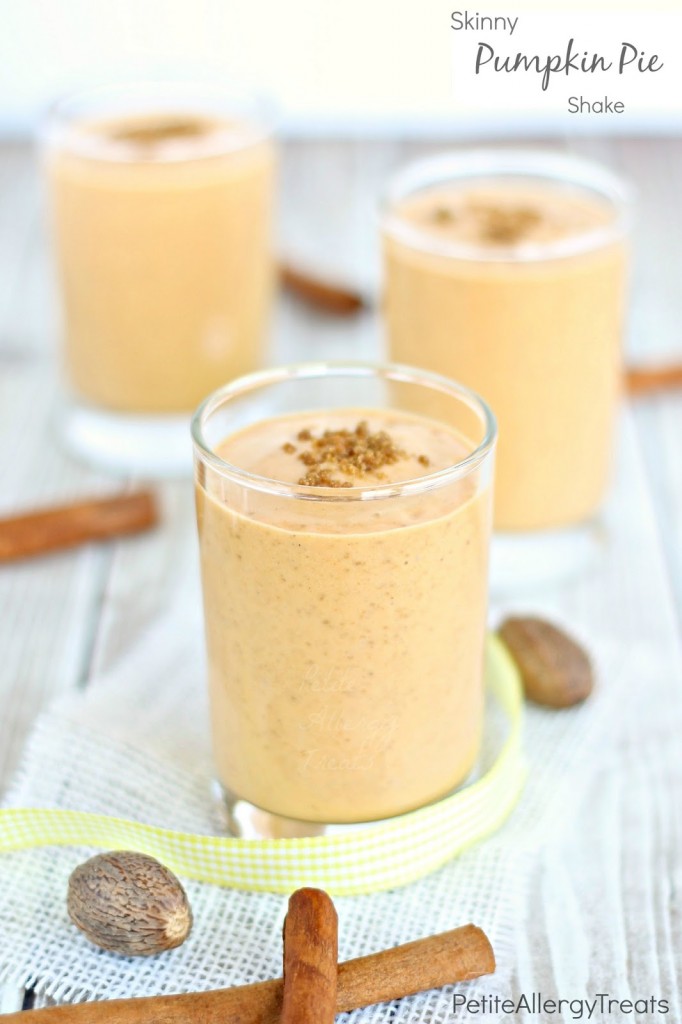 Get your fix of pumpkin anytime of year with this easy Skinny Pumpkin Pie Shake made
with yogurt.  It may seem early for pumpkin recipes but to me, pumpkin is a year
round obsession.  I have always loved things with pumpkin spice.  I've tried not to go
crazy on pumpkin in the house since my husband does. not. like. it. :-/
You either love pumpkin or not.  It's interesting because the entire side of my husband's family
falls it to the NOT category.  All of our holiday gatherings would include an apple pie over
pumpkin.  Even for Thanksgiving.  What is a Thanksgiving dinner without pumpkin pie?!  A
slightly sad one if you ask me… 🙁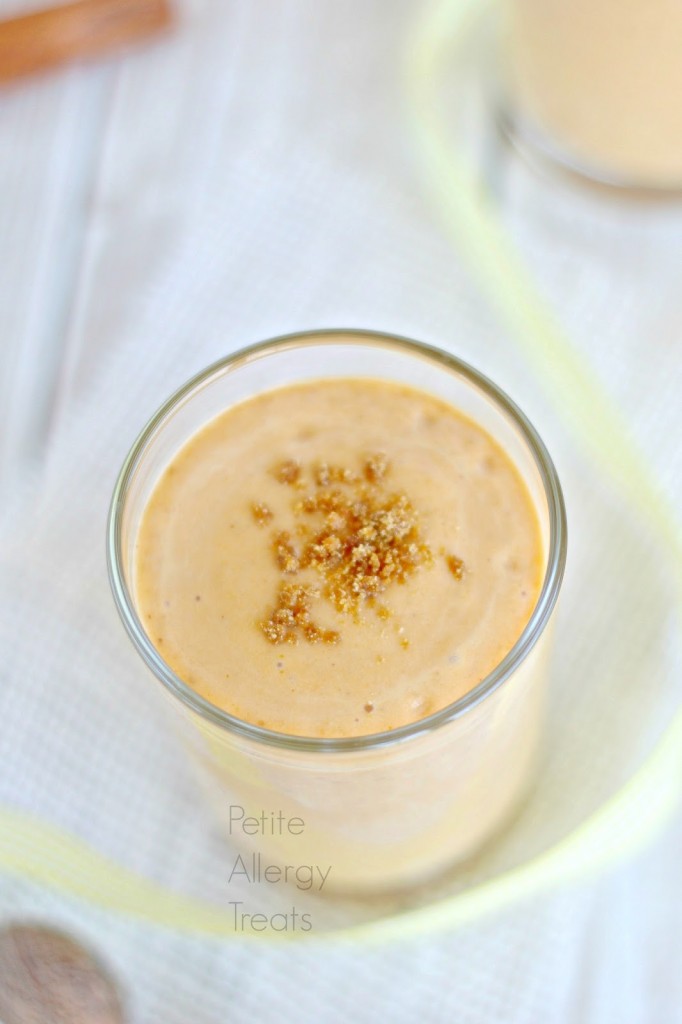 I tried pumpkin early on with the kids as babies, and they loved it.  The spice took a little
getting used to but they love it and can't wait until real pie pumpkins start showing up at
the farmer's markets.
This shake is super easy and can be prepared in advance.  Just measure and freeze the
pumpkin for a thicker ice cream like shake or just throw it all in to a blender/food processor
and enjoy.  You can also leave out the graham crackers for a plain pumpkin shake.
This is the start to a wonderful pumpkin season!
Skinny Pumpkin Pie Shake
Author: Laura@Petite Allergy Treats
Ingredients
Freeze pumpkin puree overnight.
Add all ingredients (except graham crackers) to a food processor or blender and mix until smooth.
Pour crackers on top.  Enjoy!