Dairy Free Garlic Parmesan Gluten Free Dinner Rolls to pass at the table!  These gluten free dinner rolls are light and fluffy.  They are food allergy friendly since they are egg free, soy free, tree nut free and have a dairy free vegan option.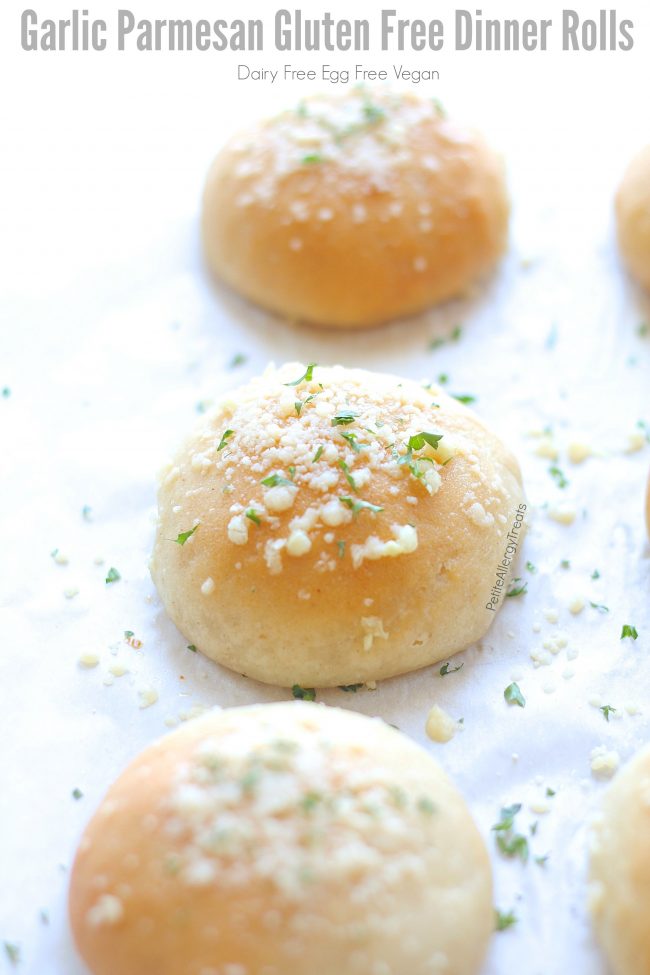 Summer means plenty of gatherings and cookouts with friends.  This means you'll need gluten free hamburger buns or something like these dairy free garlic parmesan gluten free dinner rolls.  These rolls are super easy to make and freeze extremely well.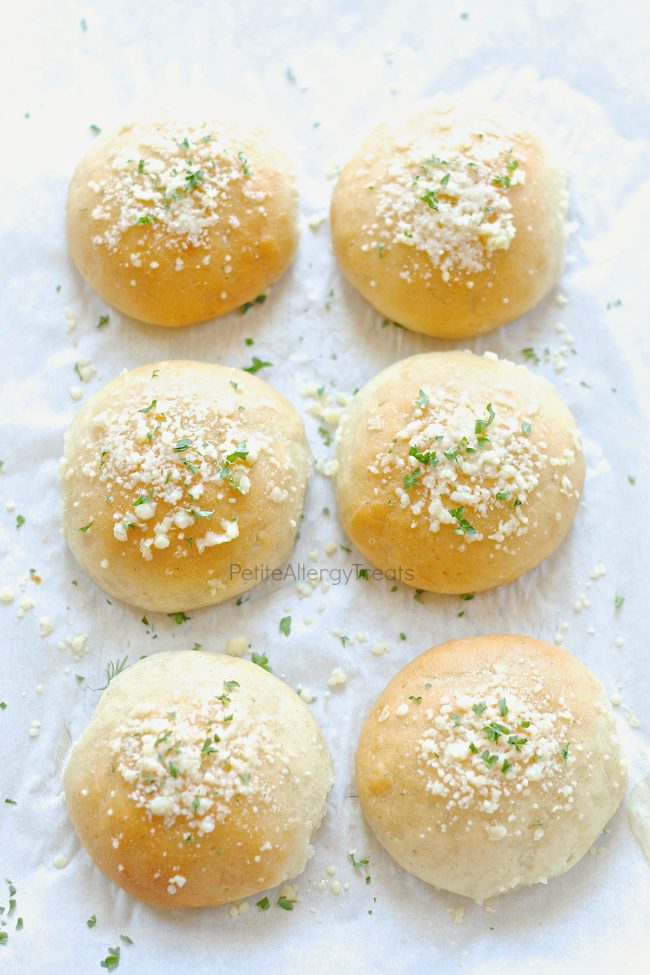 Are they a hamburger bun or a dinner roll?  Nobody knows.  Or at least I don't.  Nor do I care what you call them.
I'd like to think of them as garlic gluten free hamburger buns.  I say this since my gluten free hamburger bun recipe was my inspiration for this.  On the other hand, a dairy free garlic parmesan gluten free dinner roll sounds more feasible than dairy free garlic parmesan gluten free hamburger bun.  Either way it's a mouthful, right?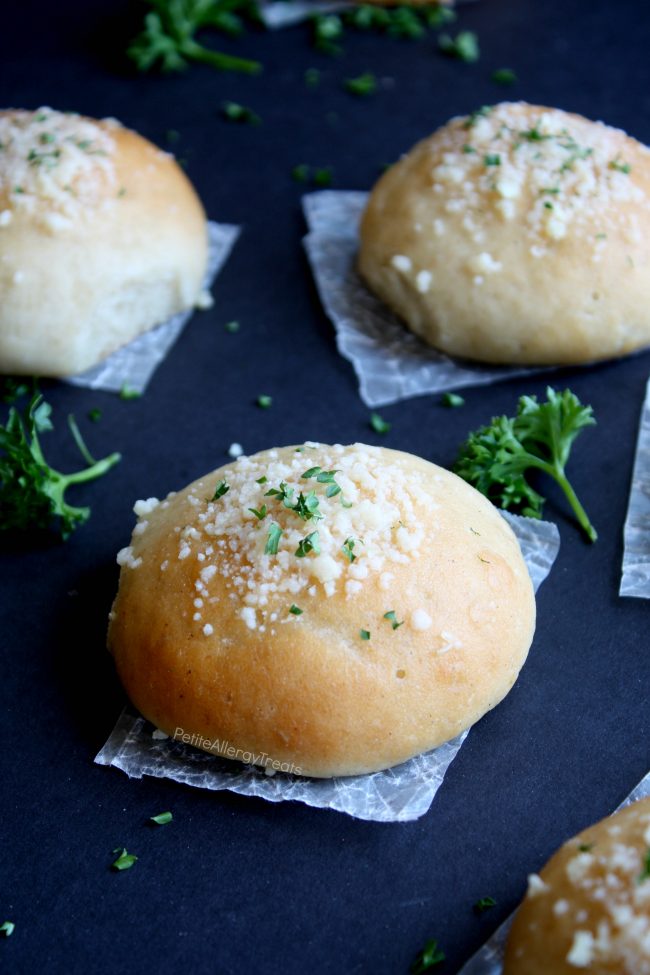 Lets just call them gluten free buns.  Much easier.
No matter what you call these, you'll love them.  Not just because they taste good but I've eliminated the pectin.  Instead of pectin, I'm experimenting with psyllium husk powder.   I'm still learning things about it but I would classify it as gel or seed type of binder.  Another great alternative to traditional xanthan gum or guar gum.  But you'll notice the recipe still contains gum.  Breads still need the extra structural oomph guar gum can provide at higher temperatures.  Yep.  Still can't fully explain it.  Gels (like chia, psyllium, even gelatin) are great binders but simply dissolve into nothingness when heated up too high.  It's a chemical structure thing.  And I'm no chemistry expert.
But expert or not, these gluten free dinner rolls (gluten free hamburger buns) are easy to master.  If you want gluten free hamburger buns, skip the topping.  If you want gluten free dinner rolls, go for the garlic and parmesan.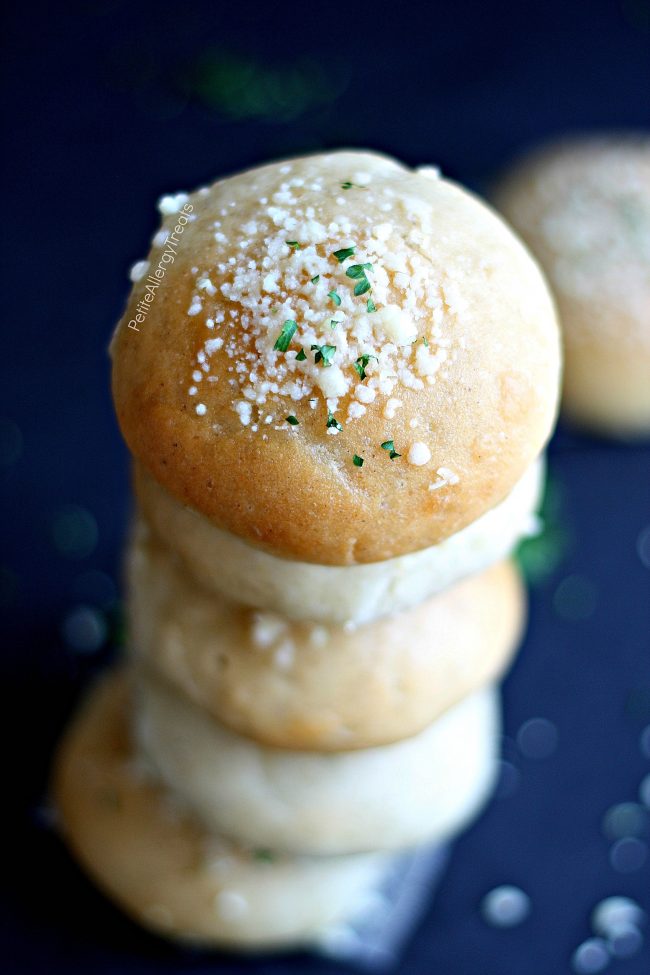 I used regular dairy parmesan for our rolls (lactose intolerance, not a dairy allergy here) but I wrote it as dairy free and vegan for a number of reasons…
There are some really cool food allergy friendly products out there like this dairy free parmesan cheese I saw on Instagram.  It's great if you have a nut allergy since many Vegan parmesan cheeses use tree nuts.  If don't have a nut allergy, there are other easy do it yourself dairy free parmesan cheese recipes like this one from Vegan in the Freezer.  Plus, many people don't realize regular recipes (not written dairy free) can often easily be substituted with a dairy free alternative.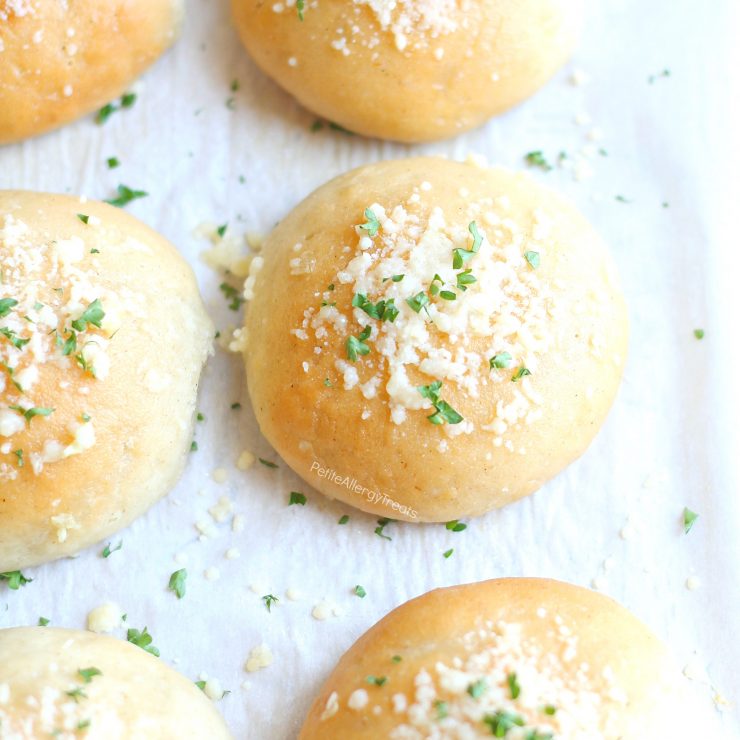 This recipe is pretty basic aside from the psyllium husks which by the way *are* really necessary.  The husks will make the dough pliable and not sticky over watery.  Like wise if your dough does end up crumbly or too tough to mix, resist adding more liquid initially.  It takes time to absorb moisture —->***GLUTEN FREE BREAD TIP*** If after 5-10 minutes of mixing (yes, you should really be mixing that long with gluten free doughs- especially by hand) the dough still seems dry, add 1 tsp more of liquid at time and mix for a few more minutes before adding more liquid.
Make and take food allergy friendly rolls for all your family gatherings!

Follow me for the latest news!
Some other things you may like: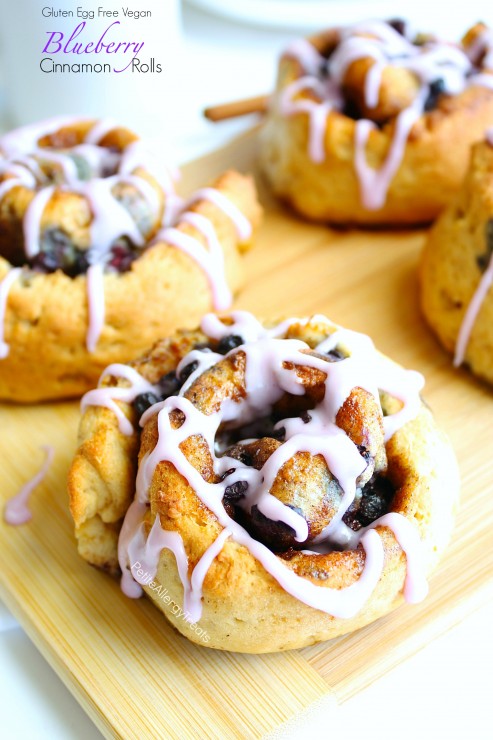 Gluten Free Blueberry Cinnamon Rolls– vegan dairy free egg free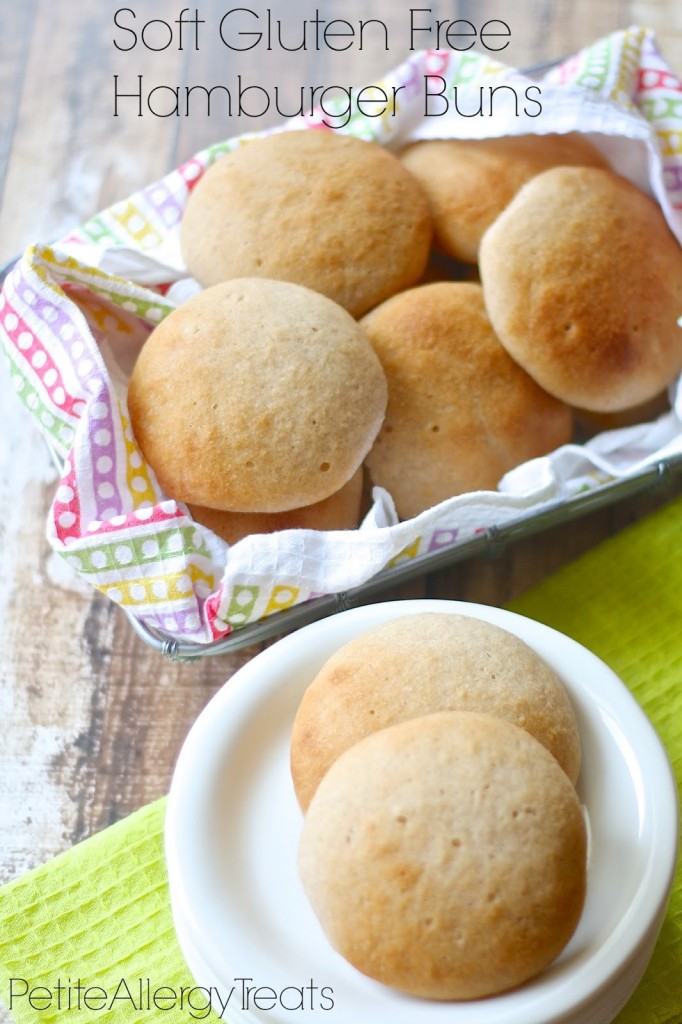 Soft Gluten Free Hamburger Buns -vegan egg free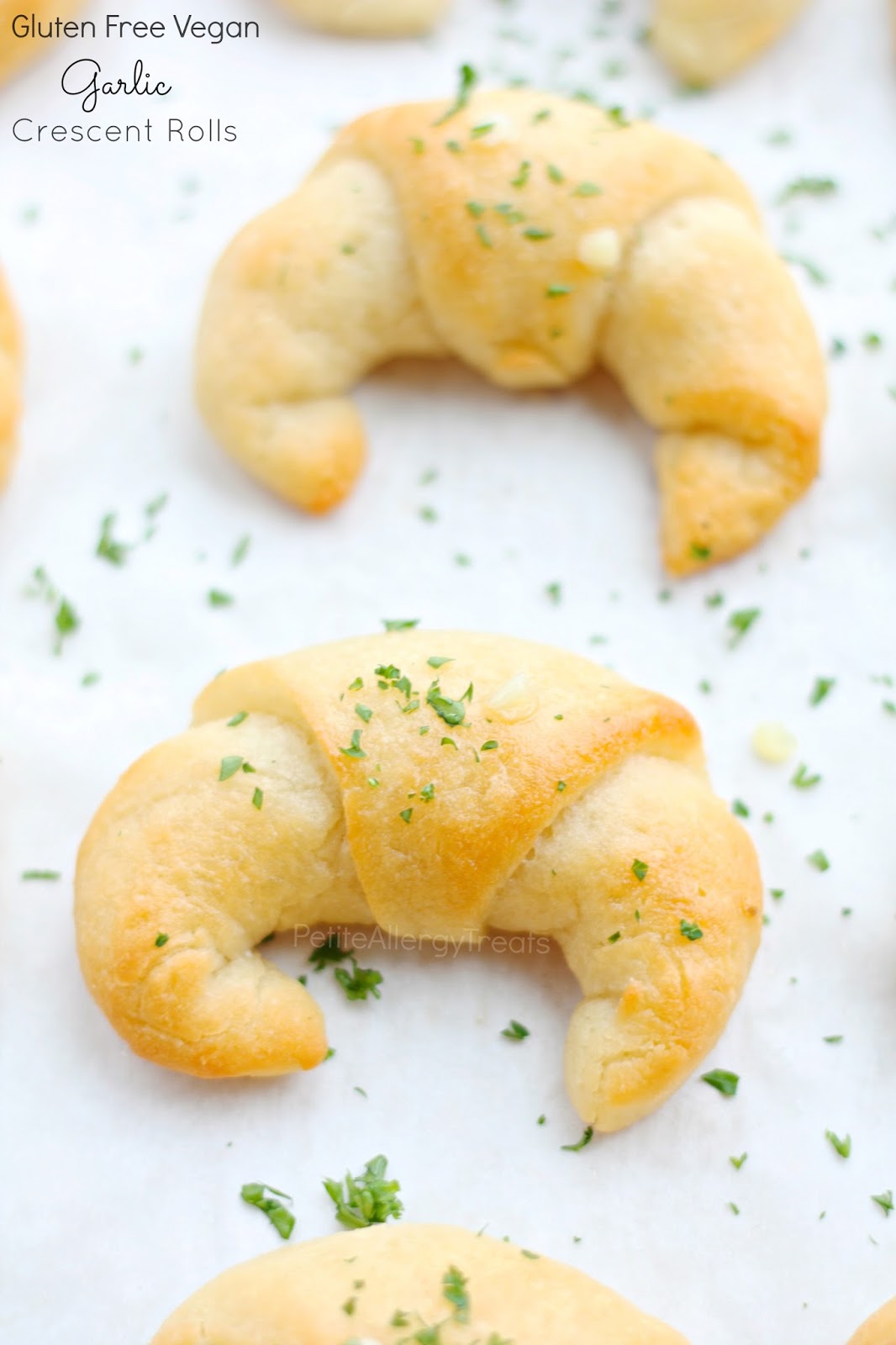 Gluten Free Vegan Garlic Crescent Rolls- egg free dairy free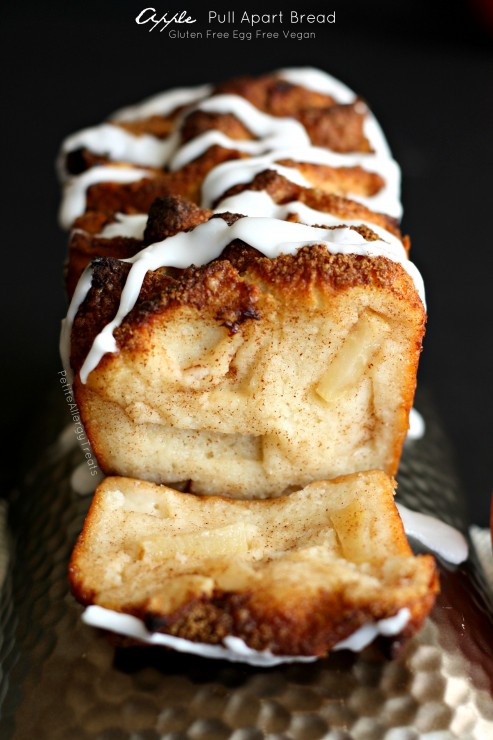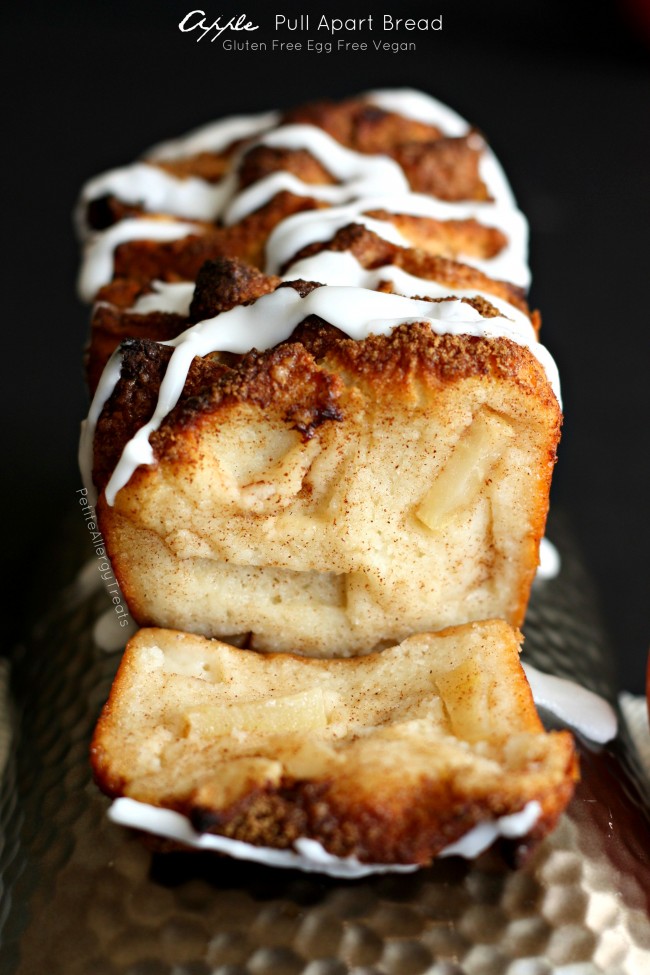 Apple Pull Apart Bread (Gluten Free Vegan)-egg free dairy free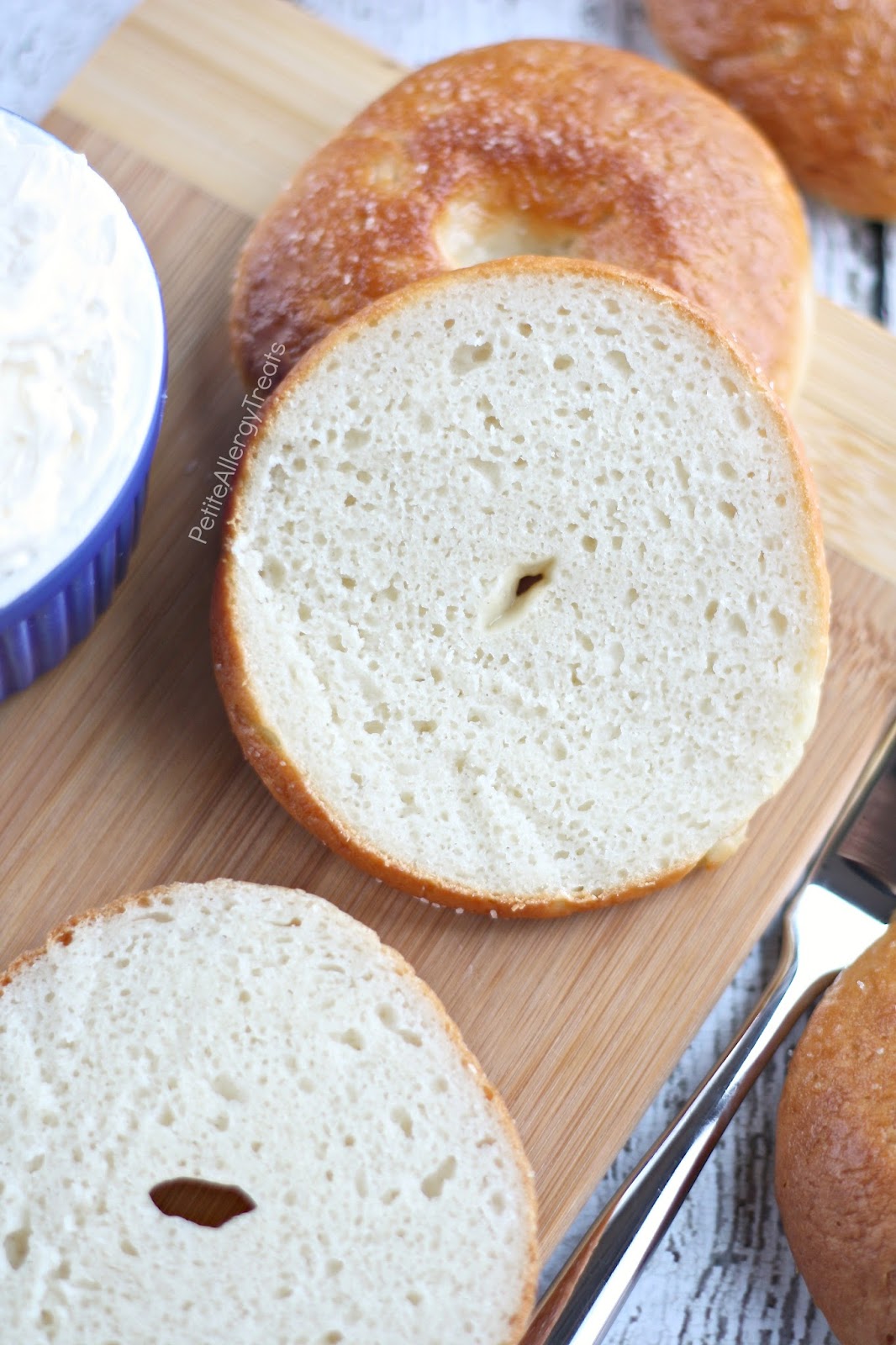 Gluten Free Egg Free Bagels (Vegan Dairy Free)