For any serious Harry Potter fans this gluten free Harry Potter Book of Monsters Cake is to die for… or at least worth it biting you!  This magical monster book is completely gluten free, dairy free, egg free and peanut free.  Who knows if the wizarding world has food allergies but either way, just about anyone could enjoy a slice of cake.  And people around the world are freaking out over the release of the new Harry Potter Book: The Cursed Child.  Why not celebrate the book with a slice of the Book of Monsters Cake? 😀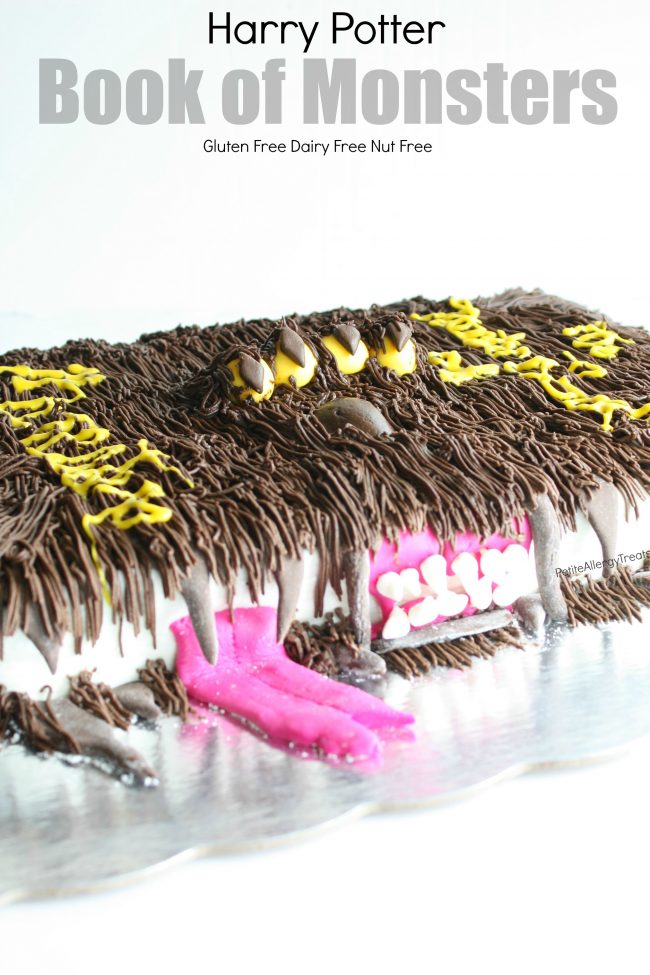 Harry Potter.  Such a fun world.  If you've never read the books or haven't seen the movies they are well worth the time.  All 7 books were fantastic in their own way and kept you wanting to read more.  Annnd a new book, The Cursed Child, will be released tomorrow!  Any Harry Potter fan is more than thrilled to have a new book to read.
Harry and I go way back… Believe it or not Mr. Potter is responsible for my first half marathon.  Yep.  I would watch the movies as I ran on the elliptical.  I grabbed all 7 films from the library and before I knew it, I had been running for over an hour.  It took most of the Summer to watch/run all the movies but really motivated me not matter how tired I was at night to change into work out clothes and escape into the magical world.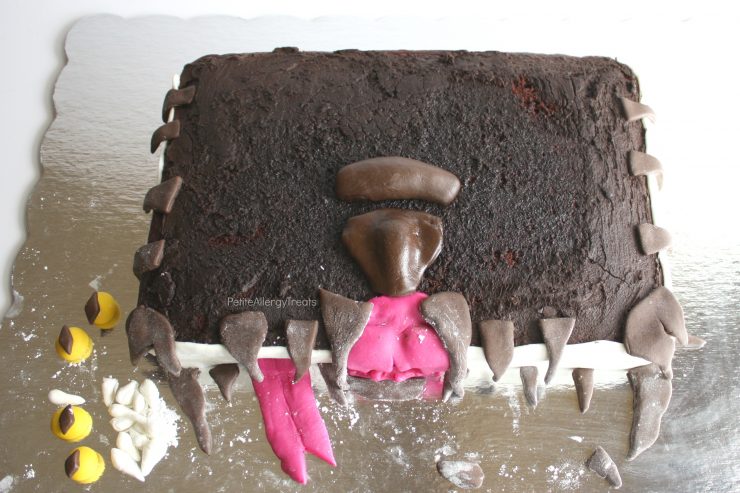 Last Winter I decided to read the books.  I know.  Like I didn't know what would happen in each book.  But each book was *so* good.  The book contained many more details and another thing to look forward to at night.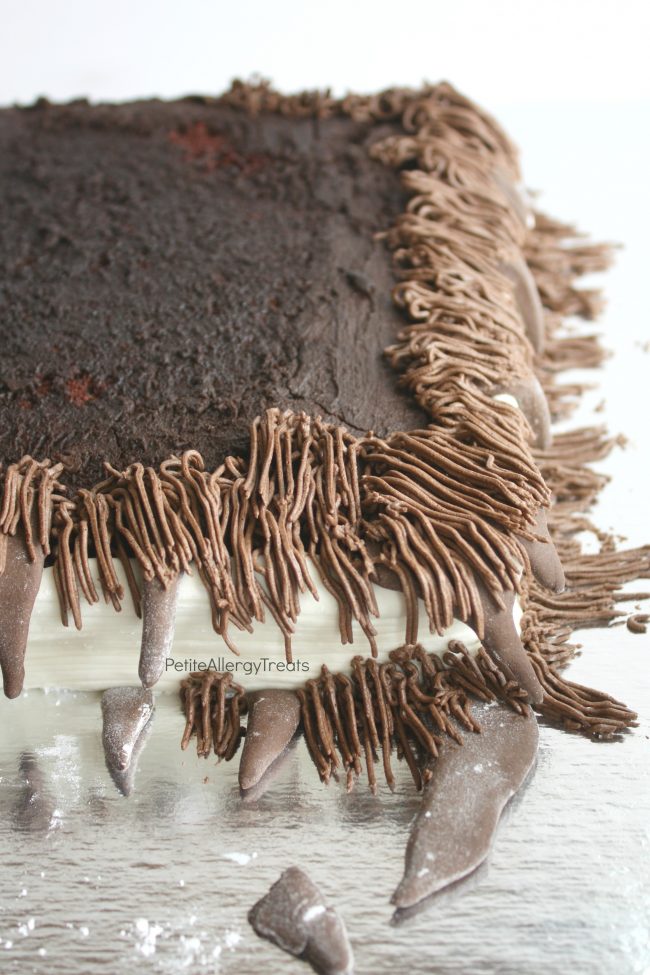 Another wonderful thing, was my son became very interested in which book I was reading.  He was focusing on how many pages there were.  (He's a numbers sort of kid and loves math) Anyways, he said he thought those books were way too long to ever read.  I told him he would could easily read them and just to read one page at a time.  Easter came and the bunny brought the first book.  He finished it in TWO days.
So fastfoward a few months and he finished all 7 books.  Some of which are over 800 pages.  Eight HUNDRED pages.  He's only 8.  I really don't think I could do that at his age…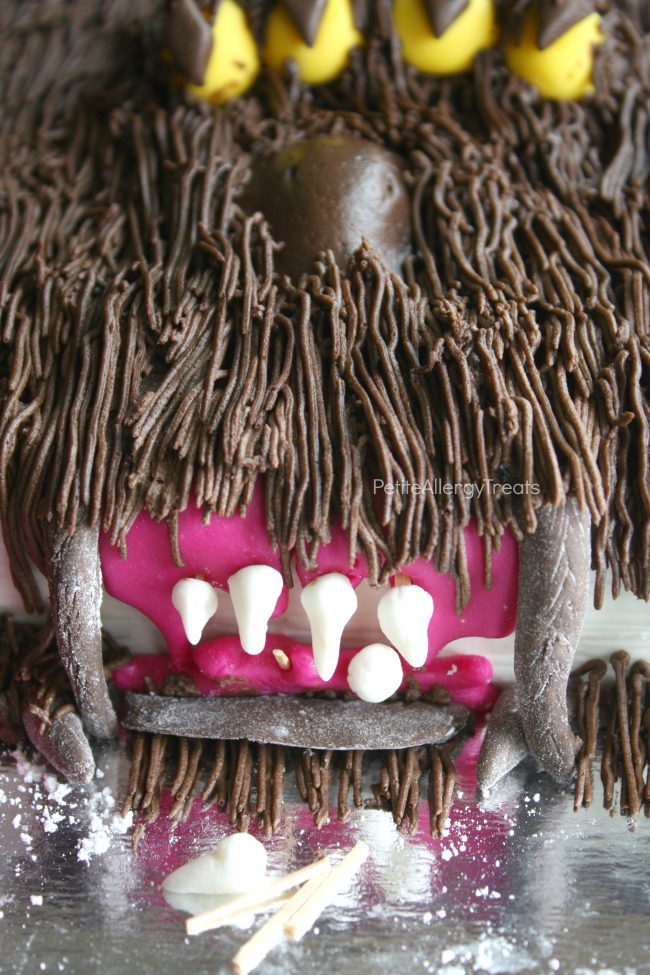 Naturally, he fell in love with all the iconic characters.  This gluten free Book of Monsters Cake is modeled after the real Monster Book of Monsters.  In the movie, this book takes a few snaps at Harry Potter's face and feet until being stomped upon.
He requested a gross Monster Book of Monsters Cake.  Yep. You read that correctly.  Monster is added twice.  Apparently, J. K. Rowlings wanted to be very specific about the monster book actually being a monster.  There's another scene the movies don't include in the bookstore where the books are attacking one another and ripping other books apart.  The bookstore workers feared for their safety every time a student requested a book.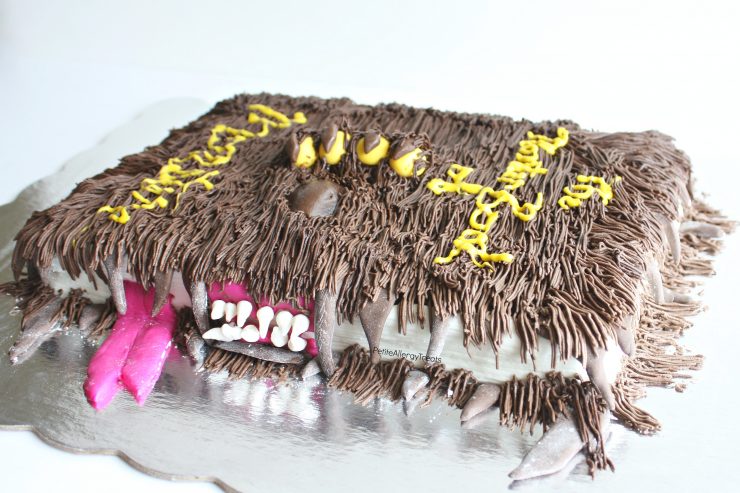 Another side note.  I'm not proud to admit this but I had freak out moment with the cake.  I had just finished decorating everything. I didn't even get a full photo yet and my 4 year old came running over to look at the cake.  He knocked over the white cardboard, smashing into the nicely finished cake!  Nooooo…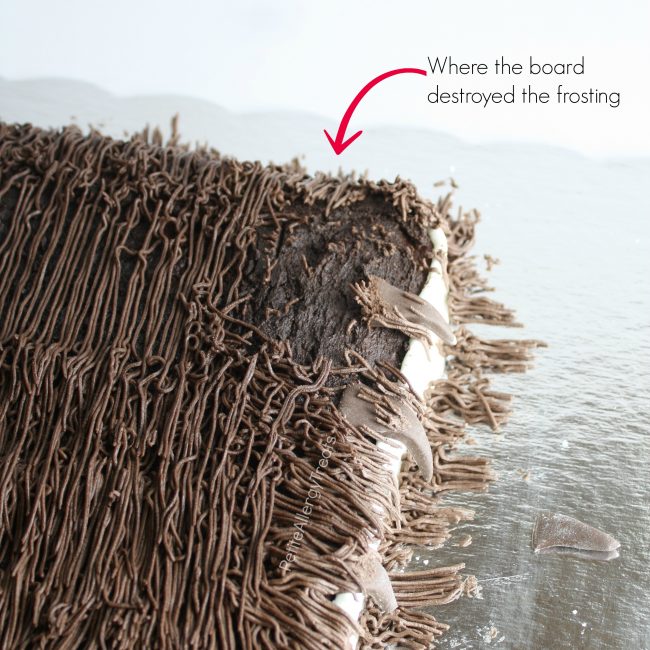 Thank goodness the frosting is done in layers and the texture can hide anything.
Anyways, here's my easy version of Harry Potter's Book of Monsters Cake.  I think it turned out well.  Overall I was happy with the cake and was a bit sad to chop him up and eat him.  But we managed…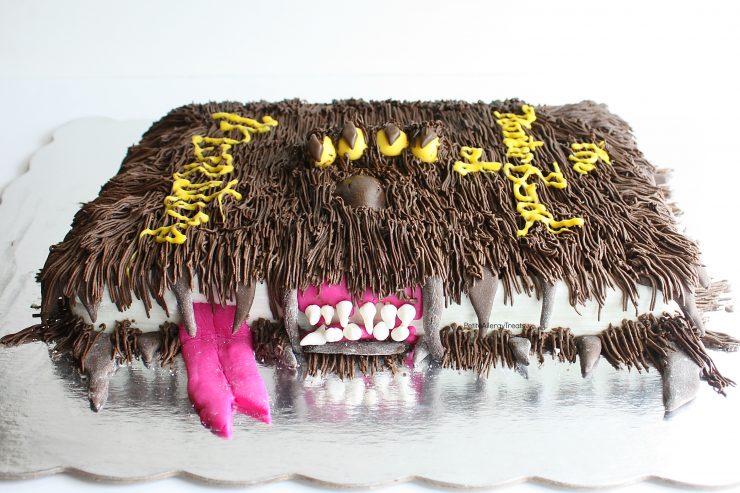 This cake isn't difficult but very time consuming.  The prep work of fondants and frosting take the longest.  For this I would suggest working in phases.  Make the frosting and fondant one day, cake another day, then decorate.  I broke mine into days since my in laws were visiting.
This would be a perfect cake for any Harry Potter Fan!

Some other things you may like: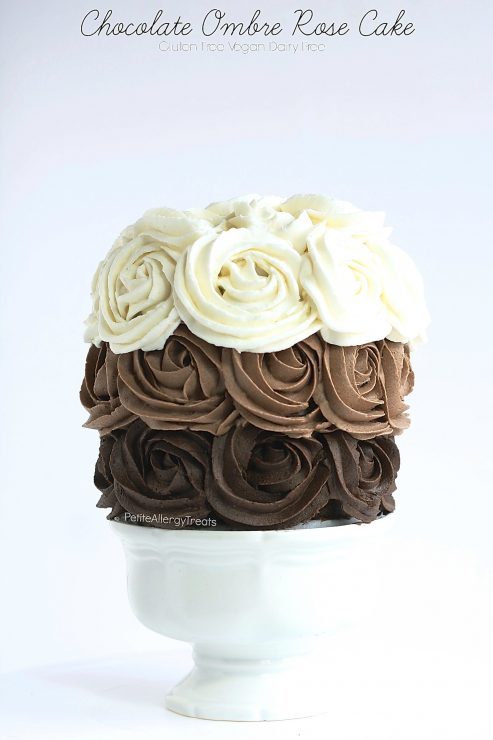 Gluten Free Vegan Chocolate Cake (Dairy Free)– egg free soy free nut free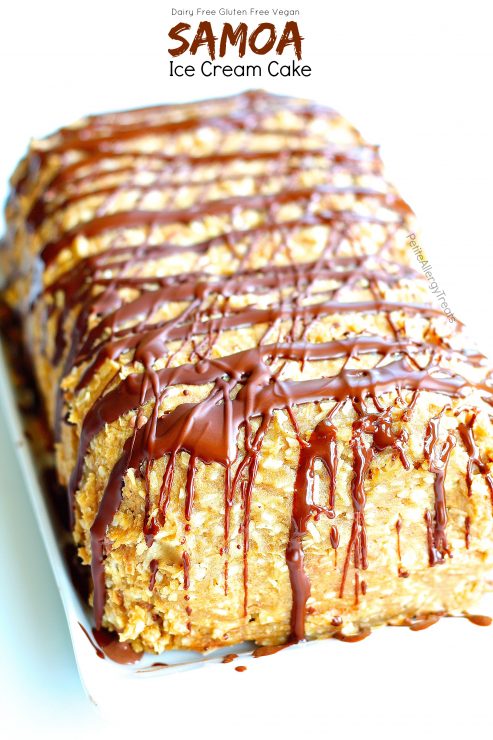 Gluten Free Dairy Free Samoa Ice Cream Cake (aka Caramel eLites)– Vegan egg free nut free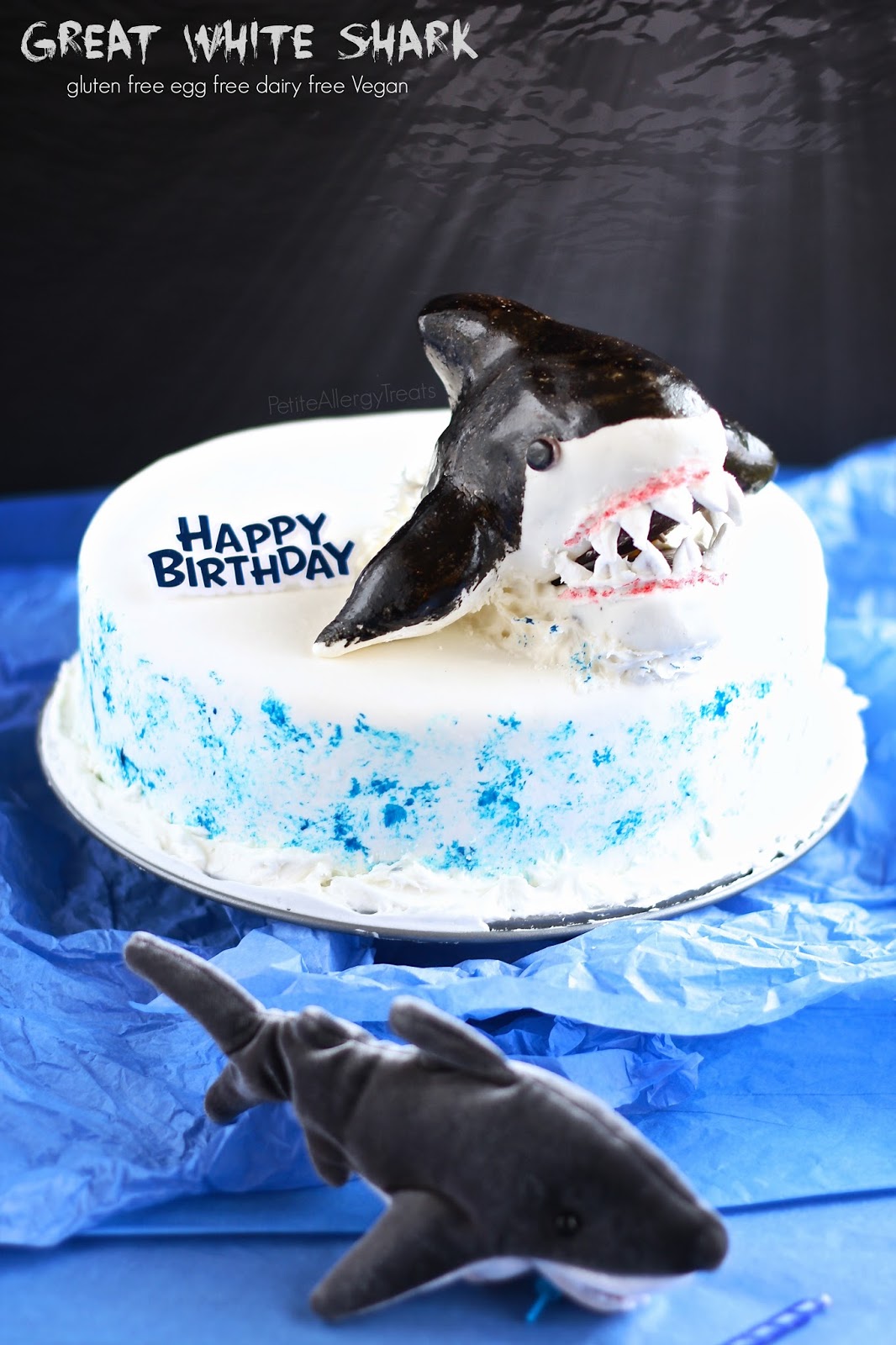 Shark Cake (egg free dairy free gluten free food allergies)– free of top 8 allergens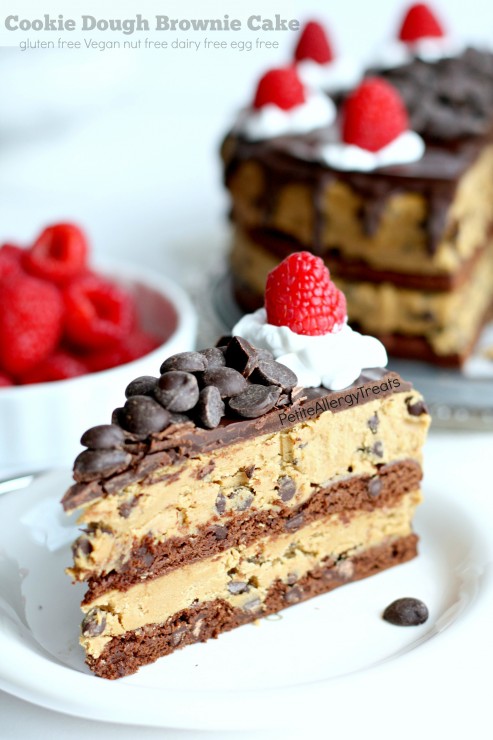 Gluten Free Cookie Dough Brownie Cake (Vegan)– dairy free egg free soy free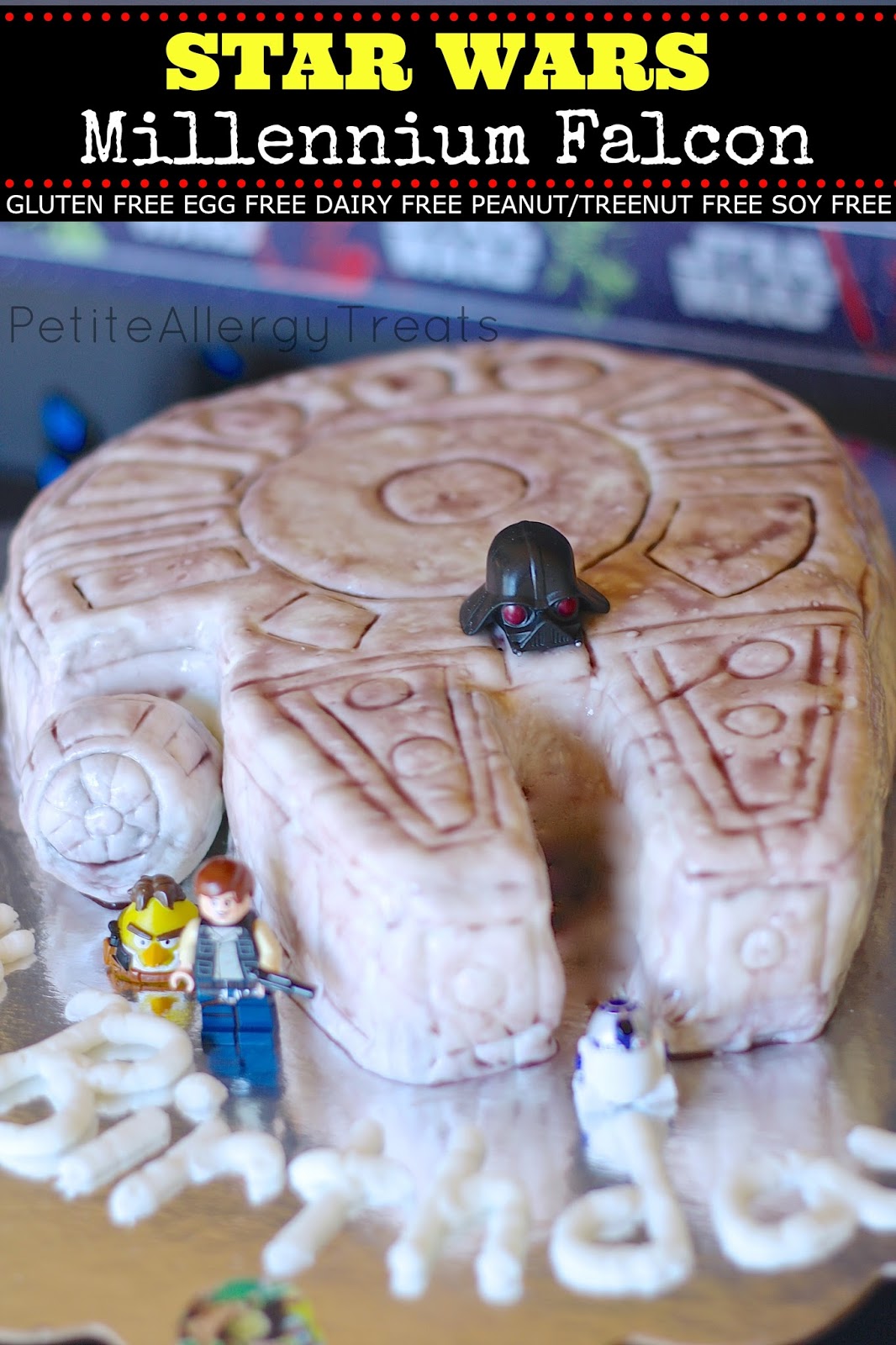 Star Wars Millennium Falcon Cake Gluten Free Eggless– dairy free free of the top 8 allergens