The BEST food allergy friendly dairy free Bakery Style Gluten Free Vanilla Cupcakes!  These egg free vanilla cupcakes contain real vanilla bean to enhance the flavor of the light and delicious dairy free frosting.  Super food allergy friendly. A Vegan vanilla bakery style cupcake everyone can enjoy!
Thank you Allergy Amulet for sponsoring this post. #allergyamulet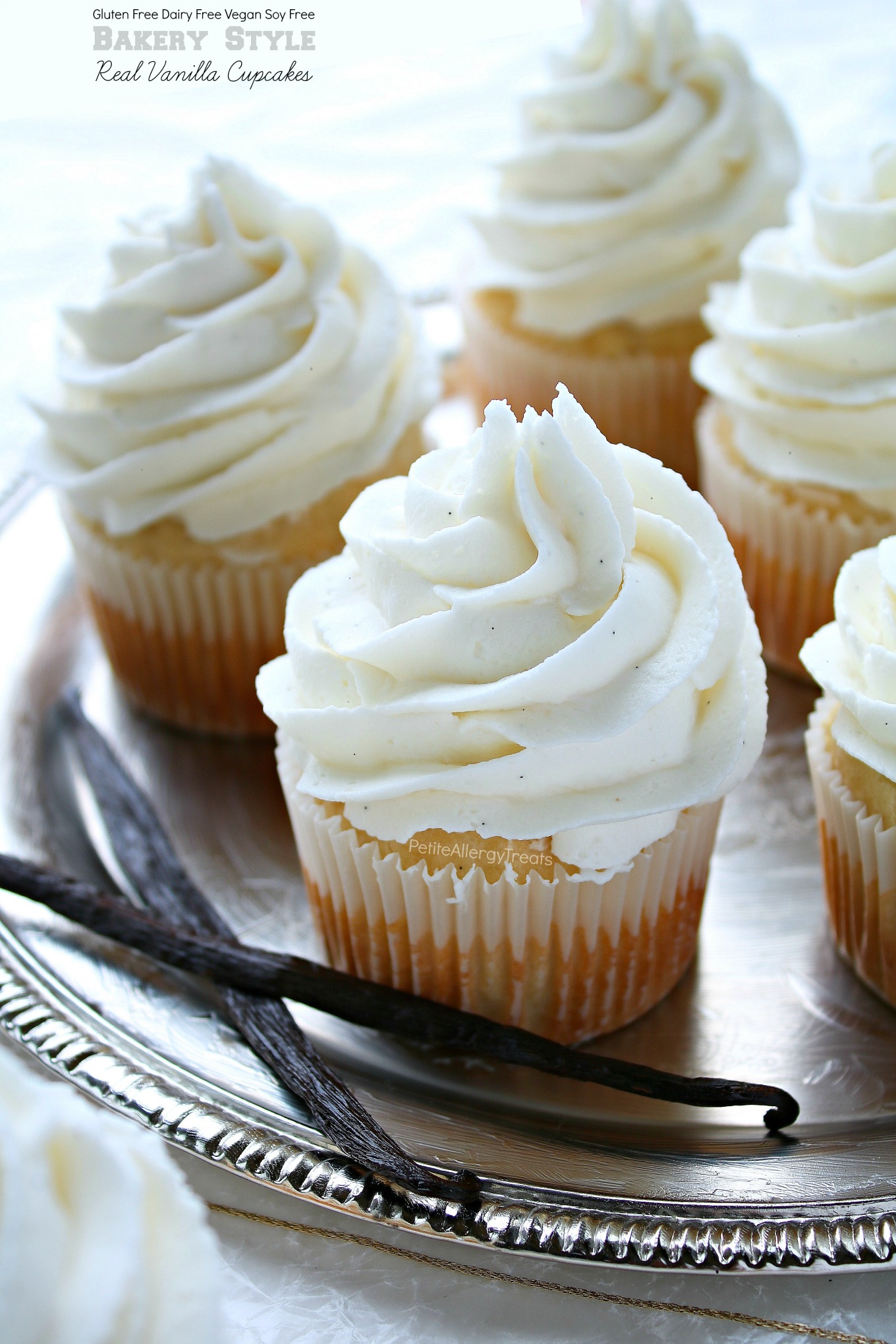 You guyssss!  I have a special treat for you today: Gluten Free Vanilla Cupcakes.  Not just any gluten free cupcake. No. We're talking about light Bakery Style gluten free vanilla cupcakes made with vanilla beans.  Egg free gluten free vanilla cupcakes.  Dairy free very vanilla cupcakes.  Vegan gluten free vanilla cupcakes.  Anyway you say it, these bakery style gluten free vanilla cupcakes will be a food allergy staple for birthday parties and school celebrations. Sounds simple and basic, right?  Well, food allergy sufferers can appreciate simplicity when it comes to food.
So.  Are you exhausted from the holidays?  We sure are!  I finally feel like I can slow down and think… Holidays can be especially tiring when you have kids with food allergies.  My kids are older and understand they cannot eat everything at holiday parties but I still can't help monitoring them to make sure they don't grab food from an open table.  Or worse: have another child unknowingly expose them to an allergen while playing with dirty hands and fingers.  It goes without saying, it can be difficult to relax in the moment and socialize when you're constantly agonizing over your child's next bite of food.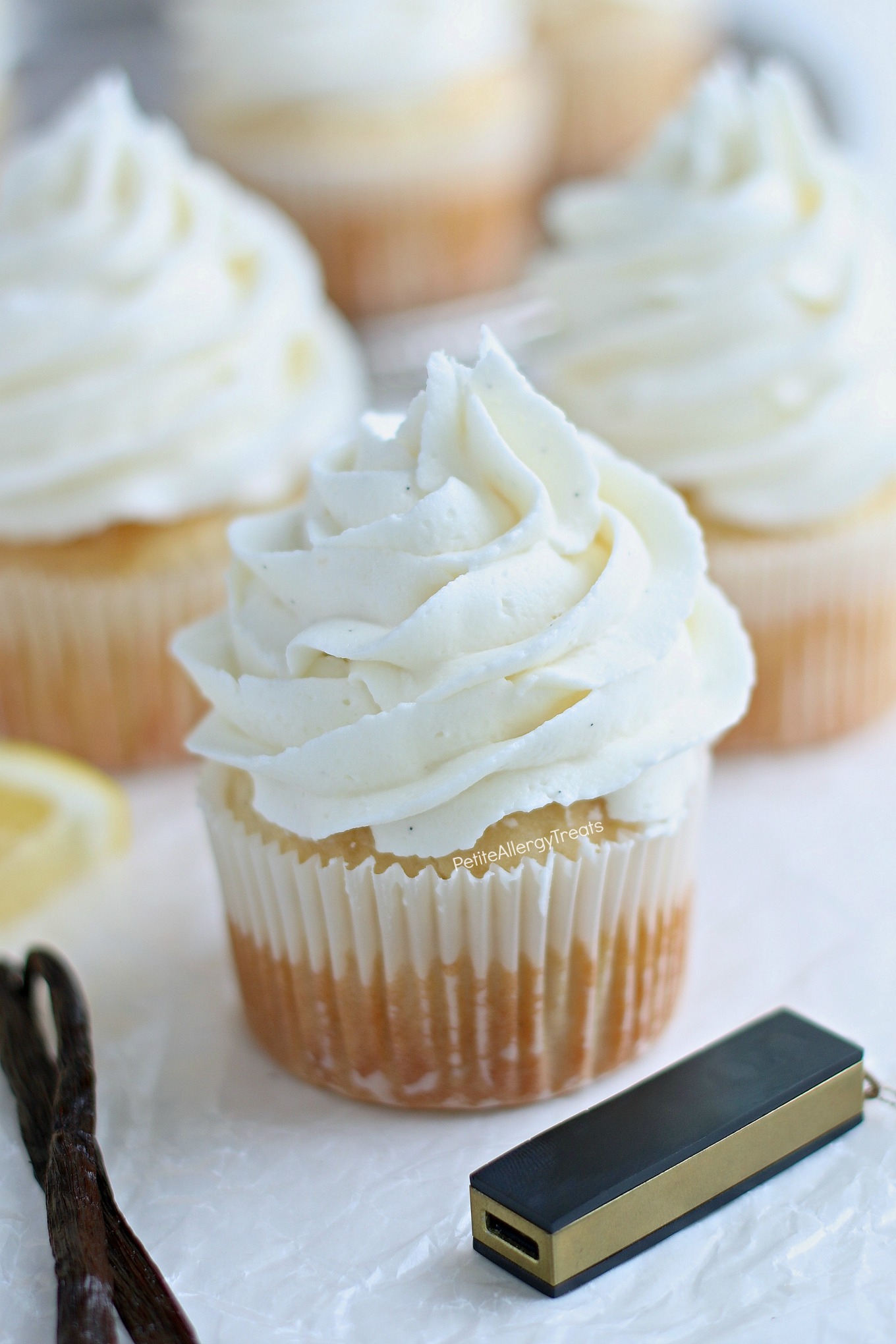 The busier times in life—like the holidays—make me wish things were a little bit easier.  I daydream about not having to deal with food allergies.  Who doesn't, right?  It also gets me thinking about the future and all the advancements in the allergy world.  What if there was a device that could just check your food for you?  Imagine a tiny portable device that would rapidly detect allergens in food.  A device you could always carry with you wherever you ate.  That would be AMAZING.  If only such a thing existed…
Oh, wait.  It does.  Or at least it will very soon…
Yes, you read that correctly.  There is a brand new food detection device set to be available by the end of this year.  But wait.  There's more.  It's genius.  The Allergy Amulet is a device so tiny it could fit discreetly in the palm of your hand or pocket.  You could even wear it as a necklace, bracelet, or even a keychain!  No matter the style you choose, it will detect food allergens.  The Allergy Amulet will give a new-found freedom to those with food allergies.
Sign. Me. UP.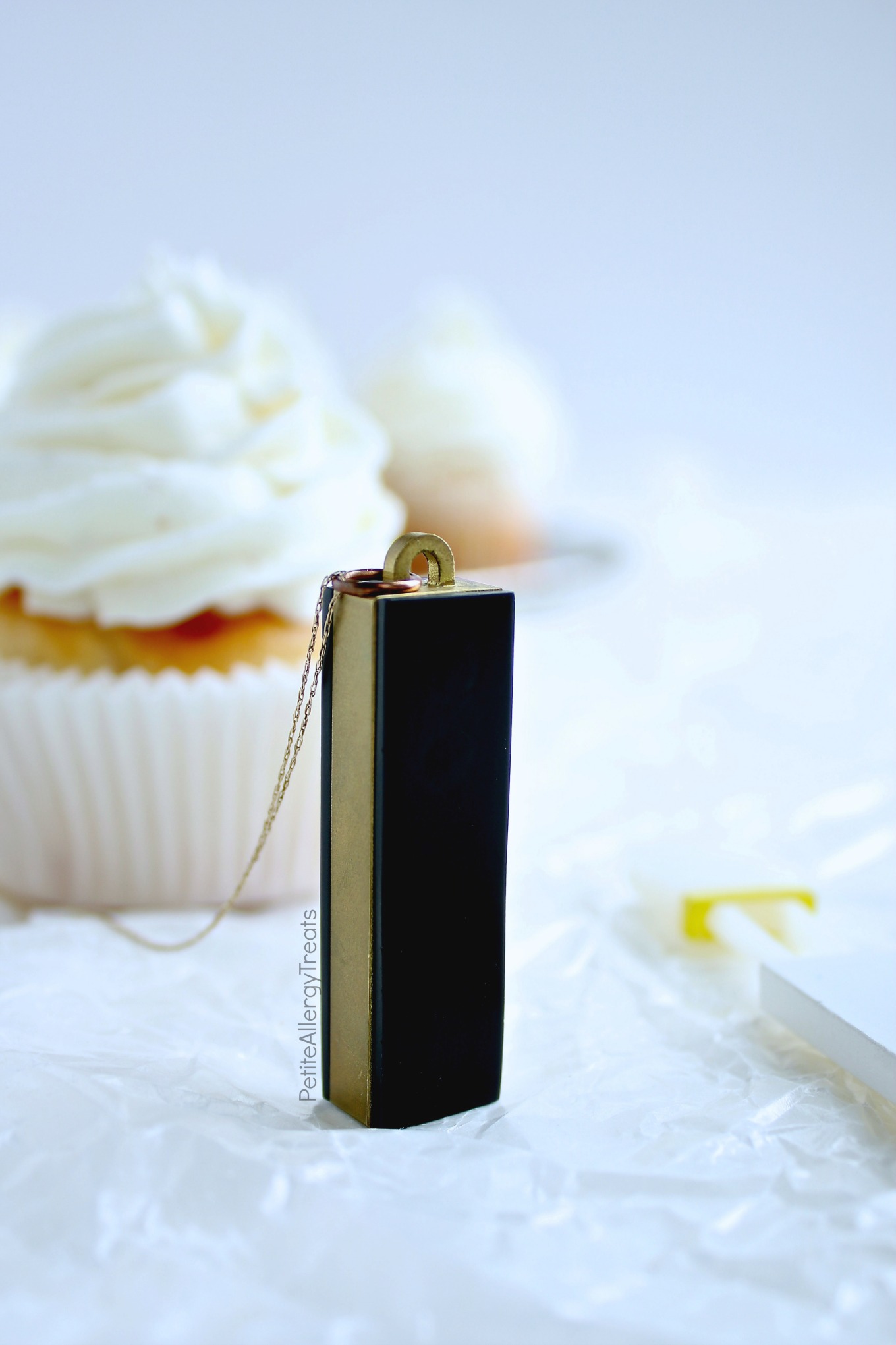 The Allergy Amulet is in the final stages of development, with pre-sales projected for late 2017.  The technology includes patent-pending disposable test strips that will first detect for peanut and dairy.  Shortly thereafter, the company plans to roll out disposable test strips for other common allergens and ingredients.
So how will the Amulet work??
In short it will have 3 easy steps:
Insert the disposable test strip into several areas of the food you're testing and replace the sheath covering
Plug the USB-fashioned end of the test strip into the Amulet device
The Amulet reader will detect the presence or absence of the target ingredient in under one minute
You want to know if the food is safe?  Boom.  Results.  So flipping cool! The positive impact on millions of lives is unfathomable. Really. Food allergy sufferers will soon have an extra security blanket when dining out or eating foods prepared by others to help ensure the foods they eat are free from certain ingredients.  You will still need to communicate your food allergies to wait staff and people preparing any foods you plan to eat.  The device should be used as a supplement—not a substitute—to the current precautionary measures one takes when managing food allergies or dietary restrictions.  But it never hurts to double check, right?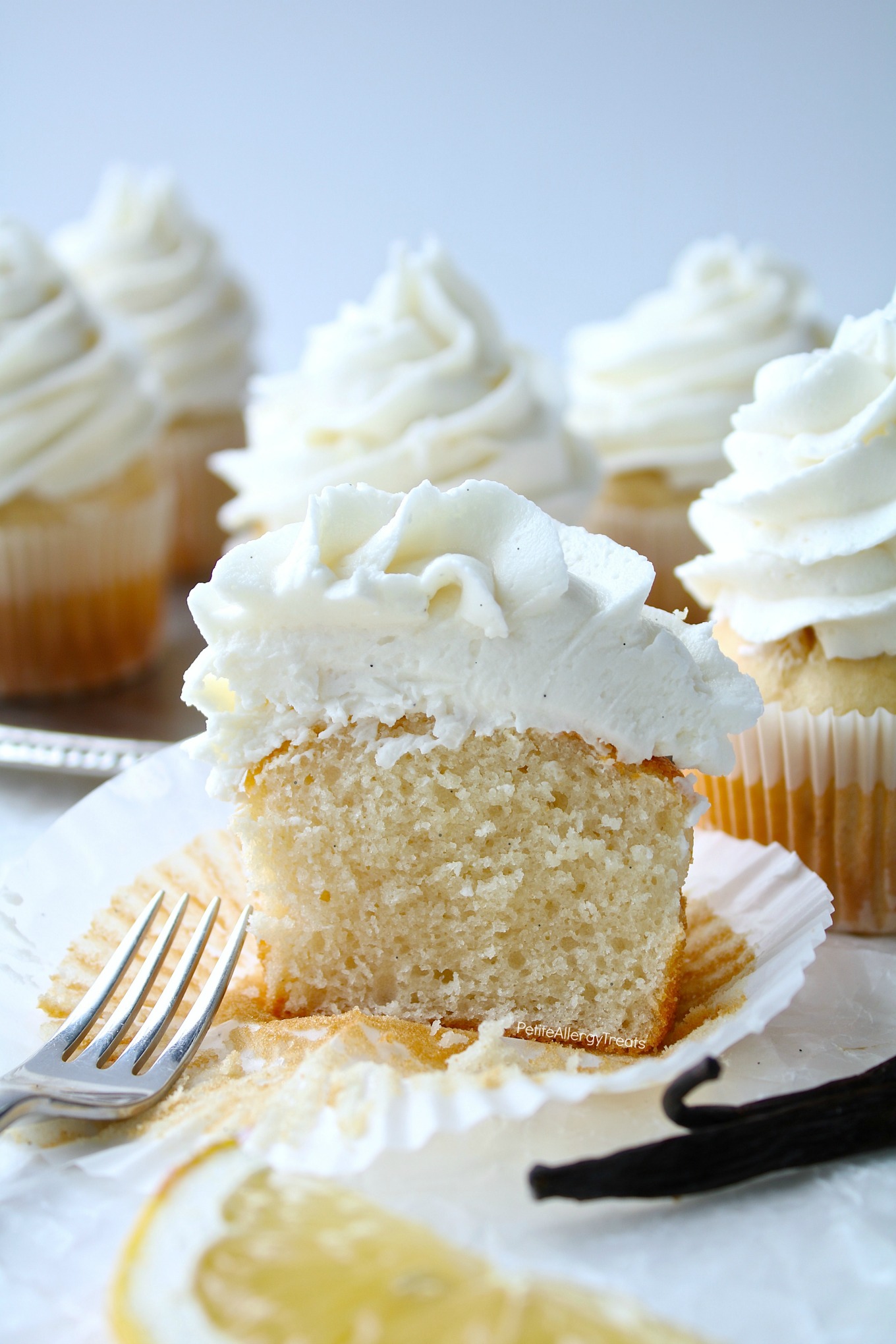 I absolutely love and appreciate how the Allergy Amulet (read more here) is designed with functionality in mind. Its small size really matters when it comes to probability of use.  My thoughts gravitate towards my husband—and males in general.  At first, my husband didn't know how to carry our two sets of EpiPens.  They were too bulky for his pocket.  As a result, he chose to buy a small 'man bag,' which he uses reluctantly.  The small USB-sized Amulet would be of no inconvenience, and he'd probably opt for the portable keychain option.  Now, if only we could dispose of the man bag entirely…
The size, technology, and ease of use of the Allergy Amulet is the real deal.  All these components stem from the Co-Founder and CEO Abi Barnes, who has managed multiple food allergies since childhood.  Abi grew up when food-labeling laws did not require listing the top eight most common allergens, and unfortunately experienced anaphylaxis at a young age.  Over the past couple decades, food allergy numbers have increased at an alarming rate.  Abi was motivated to bring another layer of protection for the food allergy community—she felt that technology could help individuals managing food allergies, and was determined to find a better way to do so.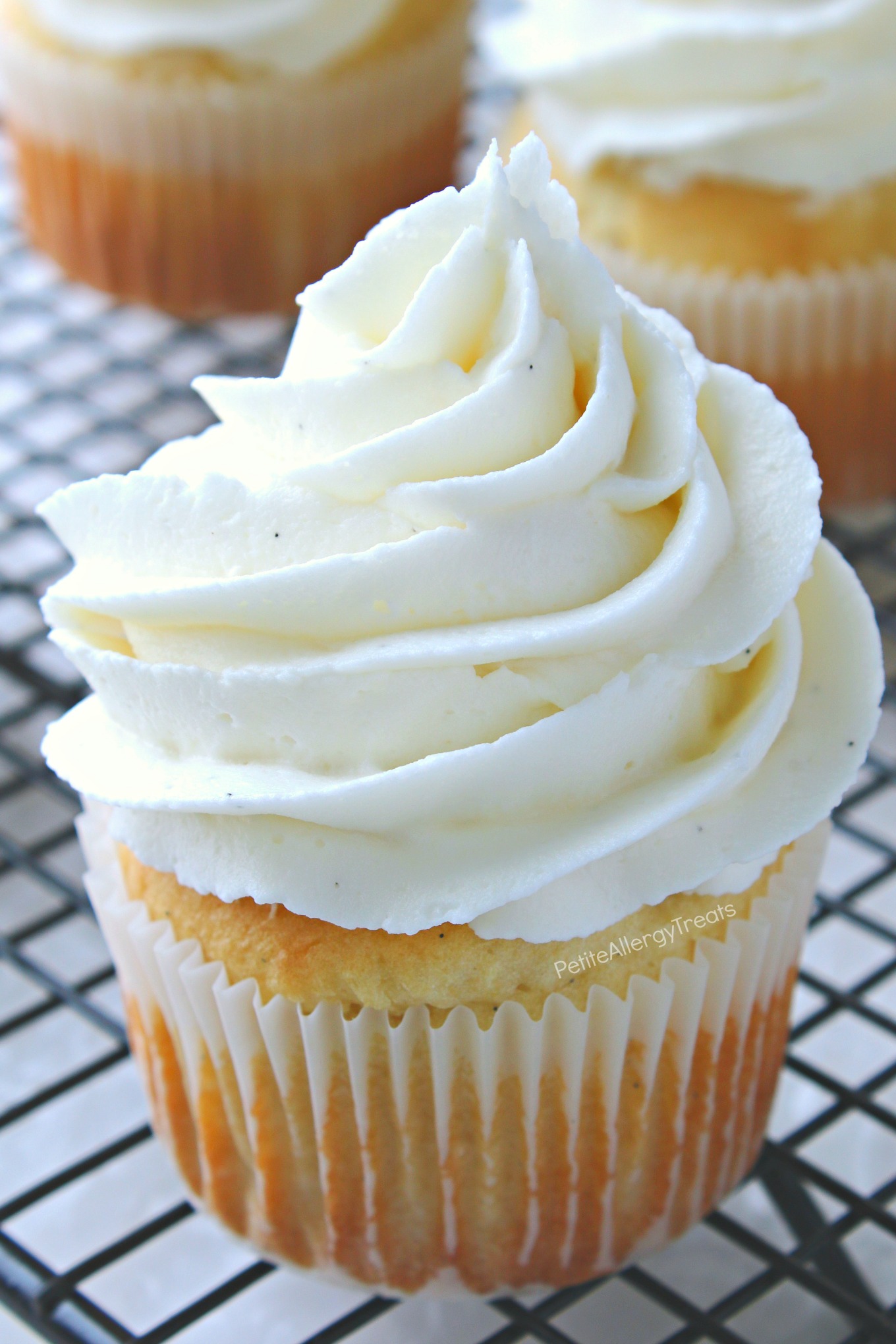 What is the science behind the Amulet? (Bear with me while I geek out on you. I love science!)  The Allergy Amulet team has enlisted some of the brightest organic chemists and engineers in the United States.  Essentially, a bunch of smarty-pants scientists joined forces to combat food allergies.  I would endearingly call them Super Food Science Heroes.  One of the super food science heroes is Dr. Joseph BelBruno.  Joe is a chemistry professor at Dartmouth and the Co-Founder of Allergy Amulet.  He, too, has food allergies.  Dr. BelBruno validated the use of molecularly imprinted polymer (MIP) technology with sensors in other use cases, prior to joining forces with Abi and applying this technology to the food space.  Basically, the MIP sensors will detect for specific molecules (food particles in this case) and send the information to the Amulet.
So COOL.
Are you as hopeful as I am?!
I cannot get over how much freedom this would give us.  I think the Allergy Amulet could revolutionize the way the food allergy community manages allergies.  You may actually be able to enjoy a cupcake from a regular bakery!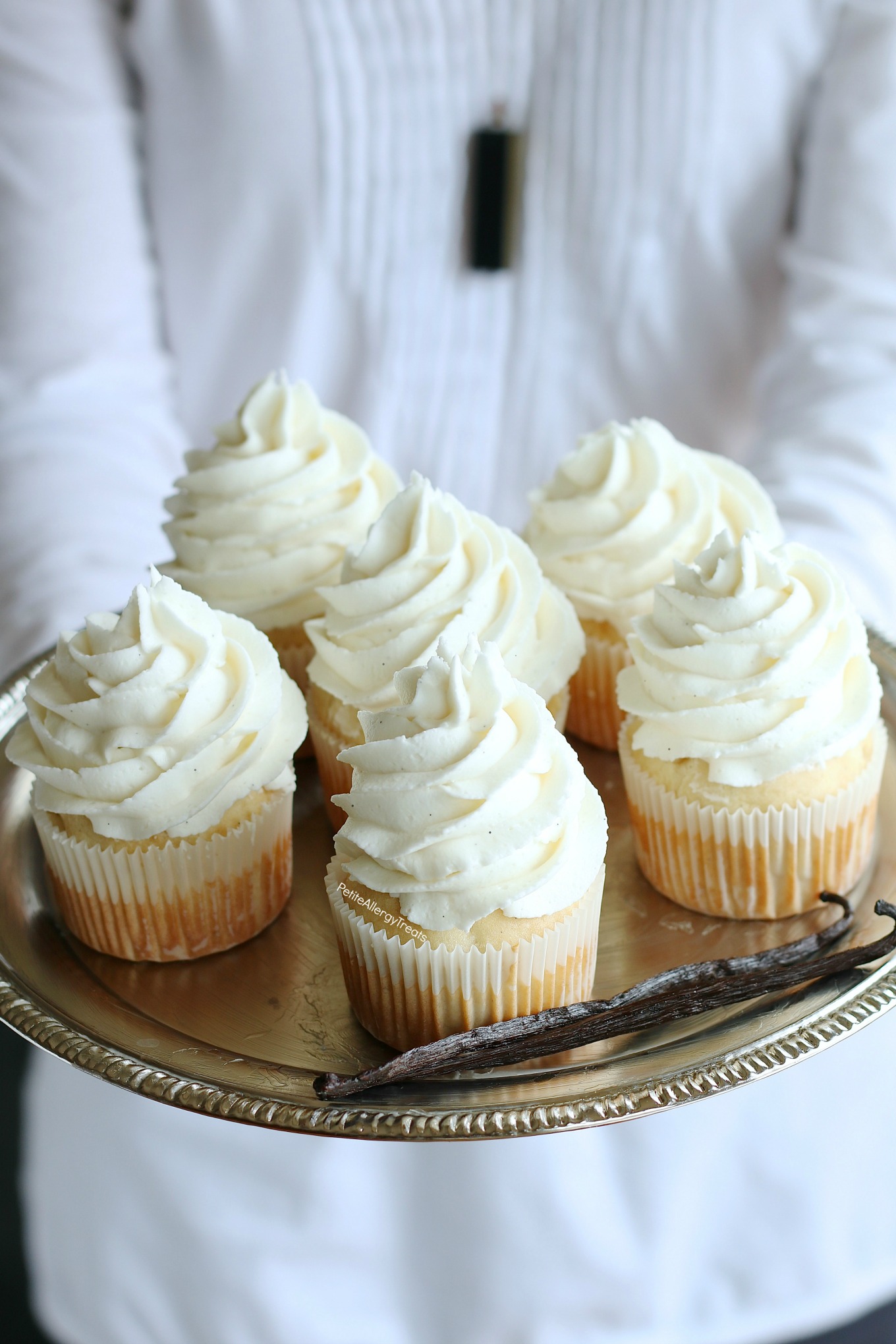 Speaking of bakery cupcakes… You're going to love these fluffy dairy free bakery style gluten free vanilla cupcakes.  If you've never worked with real vanilla bean, it's a must try.  The vanilla flavor is super fragrant and you can see the black flecks throughout the batter.  A few notes about these very vanilla cupcakes.  Read the baking instructions and notes section carefully.  I tested several batches with a variety of techniques to achieve the ultimate flavor with a light and airy texture.  Do yourself a favor and lightly grease the paper liners.  I know.  Seems redundant.  A little oil will make a difference.  A few of the paper liners tore the beautiful texture apart.  The fresh lemon juice adds an extra element of flavor and is the key to activating the leavening agents.  Top with fresh fruit or your favorite allergy friendly sprinkles.  The sky is the limit!
So what do you think of the Allergy Amulet?  Feel free to contact the Allergy Amulet team with questions and feedback via their website at allergyamulet.com

Disclosure: This post has been sponsored by
Allergy Amulet
.  All opinions are mine alone.  Thank you for allowing me to continue working with brands that meet our food allergy needs!  For up to date information
sign up for the Allergy Amulet newsletter
and their blog.  Follow Allergy Amulet on social media at
Twitter
Instagram
Facebook
LinkedIn
Pinterest
Follow me for the latest news!
Some other things you may enjoy: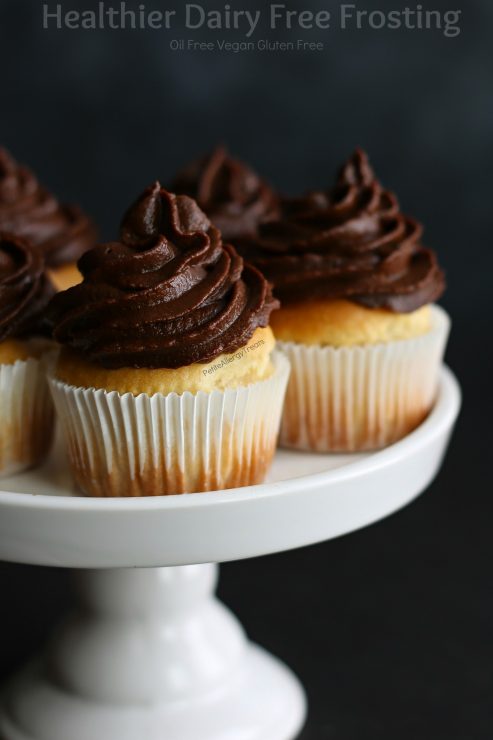 Healthier Dairy Free Chocolate Frosting-no added oil vegan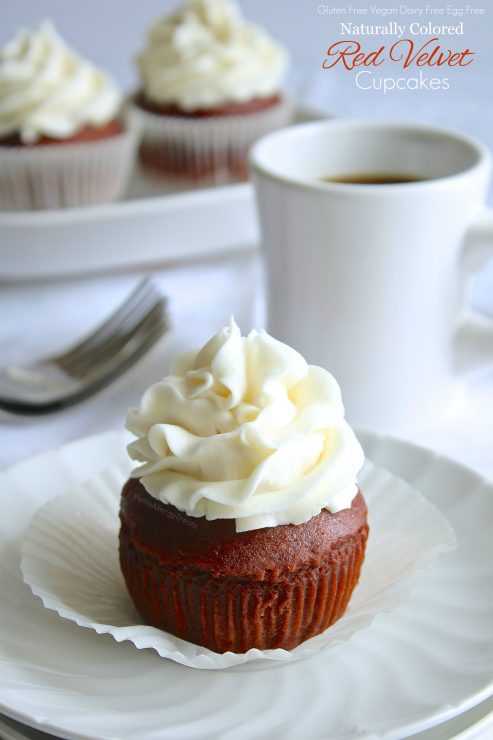 Gluten Free Red Velvet Cupcakes (Vegan Dairy Free)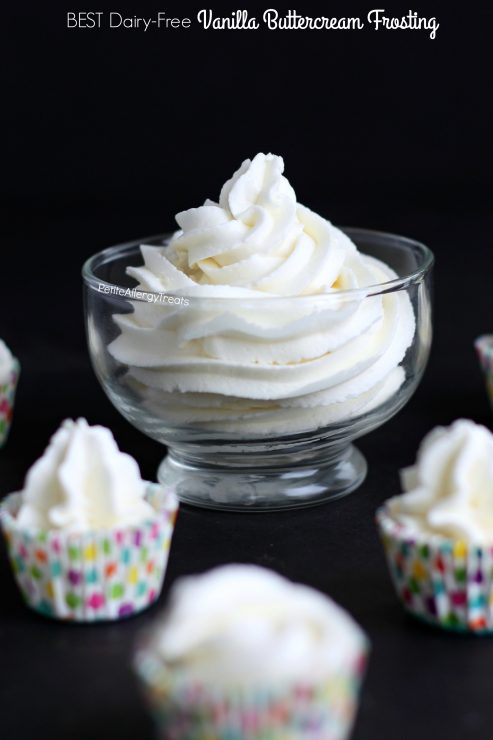 Best Easy Dairy Free Buttercream Vanilla Frosting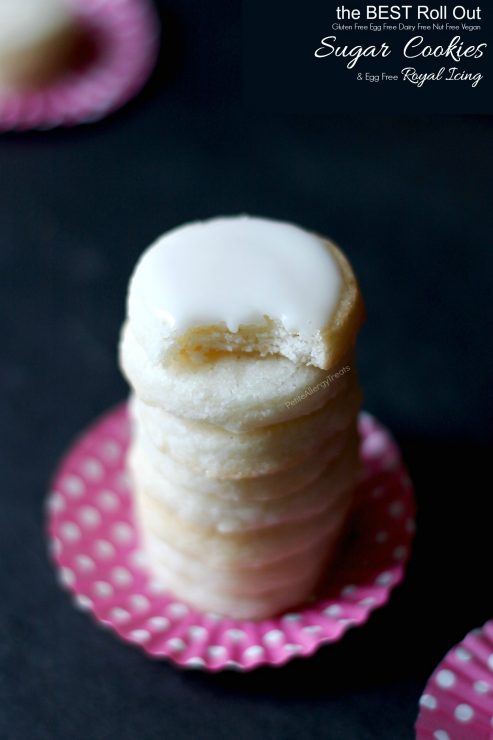 Gluten Free Sugar Cookies (Vegan)– egg free dairy free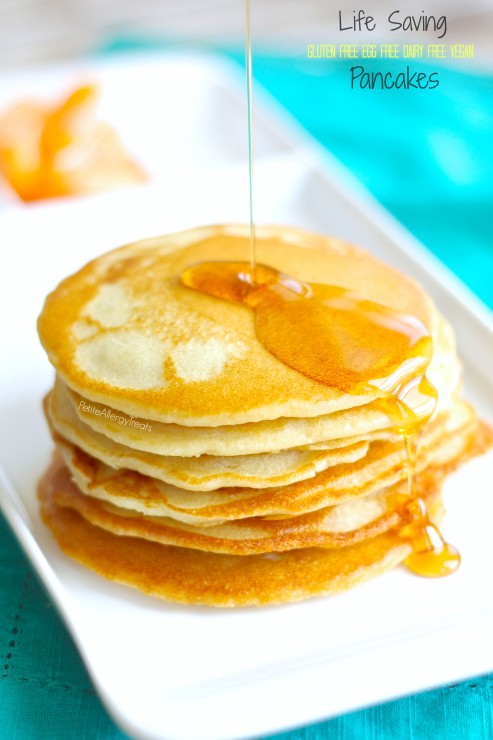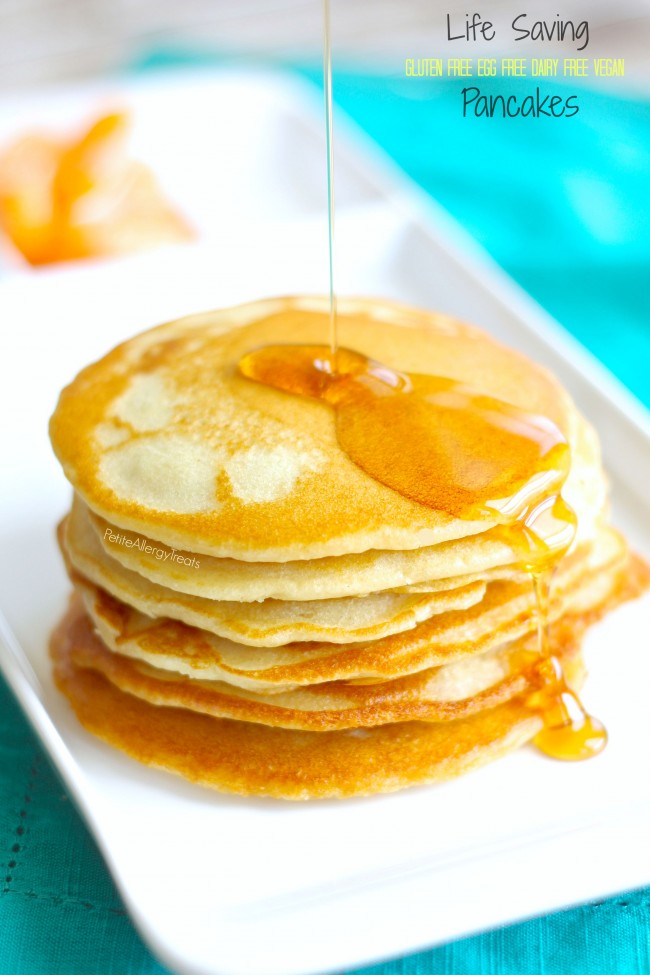 Life Saving Pancakes (Gluten Free Egg Free Vegan)– dairy free