Enjoy some easy oatmeal breakfast bars made without peanut butter!  Healthy no bake Sunflower Breakfast Bars for on-the-go.  You'll love these tree nut free, dairy free,  Vegan oatmeal breakfast bars.  Very food allergy friendly!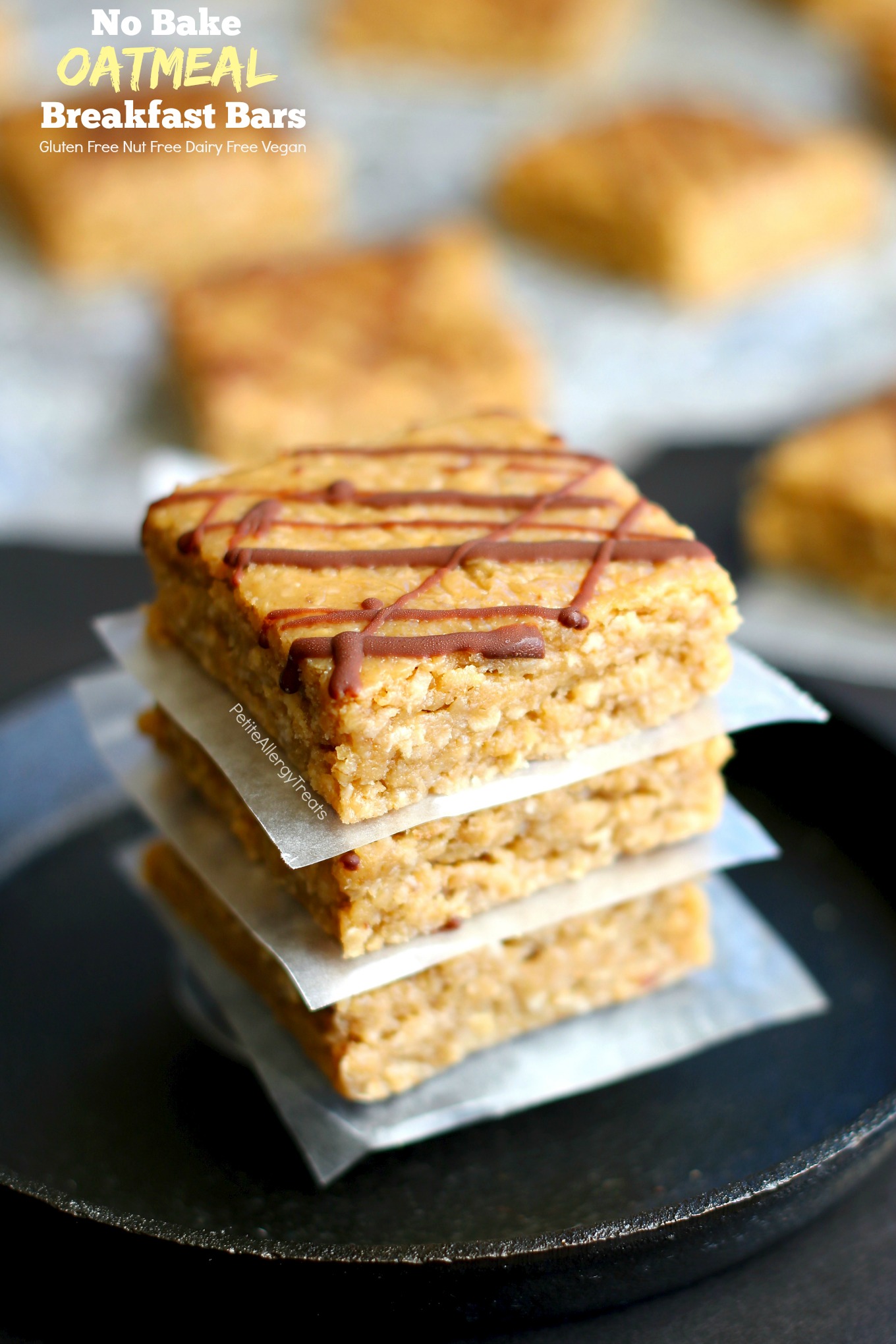 Today's special treat: Gluten Free Oatmeal Breakfast Bars.  Or call them Peanut Butter-Free Oatmeal Breakfast Bars.  Whatever you call them, these no bake gluten free oatmeal breakfast bars are perfect for on-the-go snacking.
Busy is the word for the new year.  School projects are bursting at the seams.  My oldest son had an elaborate book report-speech-art project due.  All the cutting.  The coloring.  And public speaking?!  Pretty sure I'd die at age eight, speaking in front of a class.  But he was a natural.  We wrote a few note cards and he was set.  He didn't have difficulty with occasional eye contact or emphasis on parts of the story.  His pose amazed me.  Must be from piano recitals…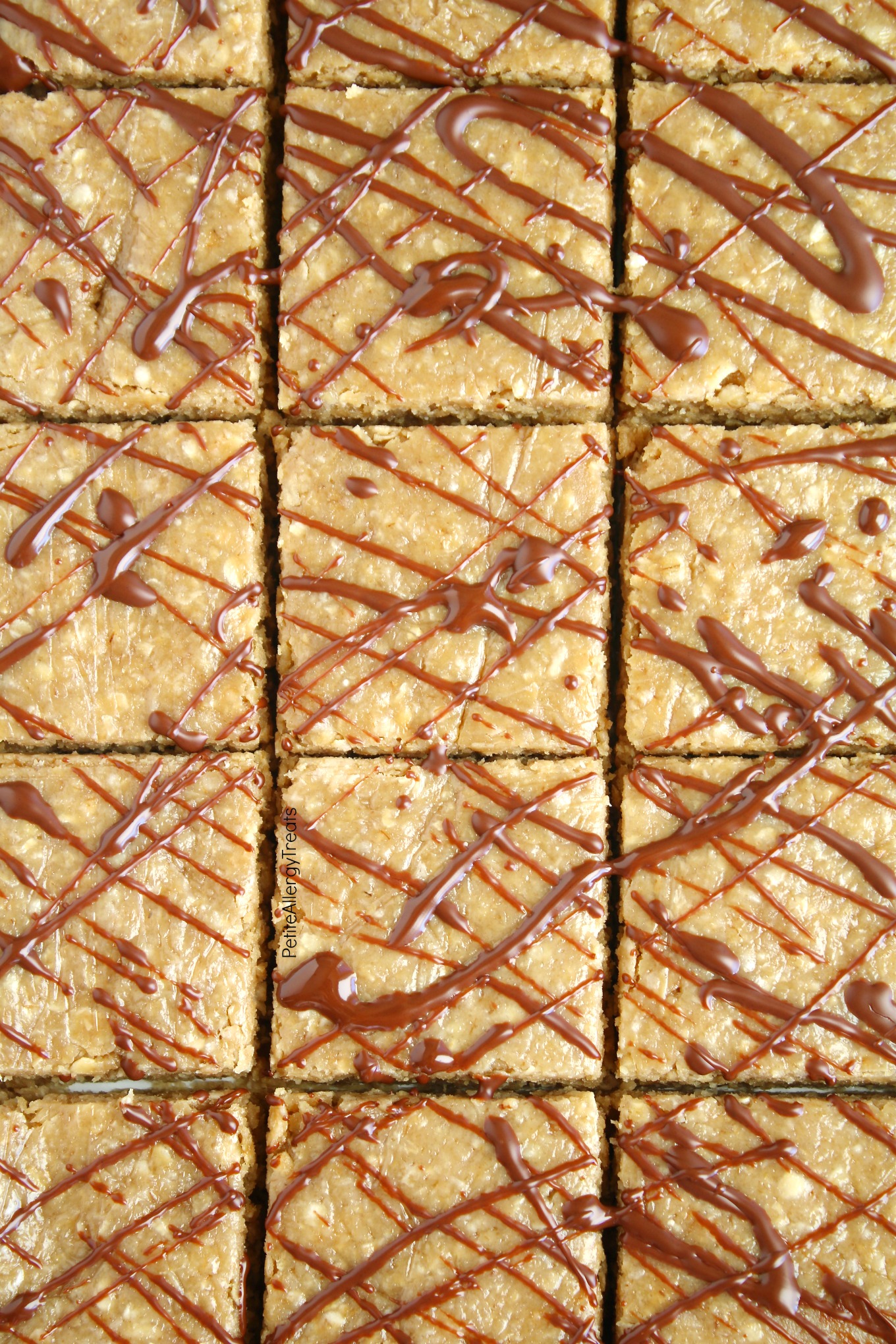 My son has taken piano lessons since he was 4.  His teacher insists on small piano recitals each season.  Standing in front of a crowd will become routine.  The recital isn't a competition but merely practice in front of a crowd.  Looks like the efforts have paid off.
Speaking of recitals.  We have two more performances coming up.  The warm up recital is this week in downtown Milwaukee.  I'm looking forward to his pieces since one is a duo with his teacher.  The second recital is a real one.  Each spring there is competition which you need to audition in advance.  To audition,  two pieces of music are played for a judge and is given a score.  If your score is high enough, you can chose to compete against the other qualifiers.  Each year his score qualified yet he didn't want to compete.
Last year I was mean and made him compete.  We merely wanted him to try a new experience.  He had qualified again.  Only about 50 kids quality for the entire state and are given the opportunity to compete.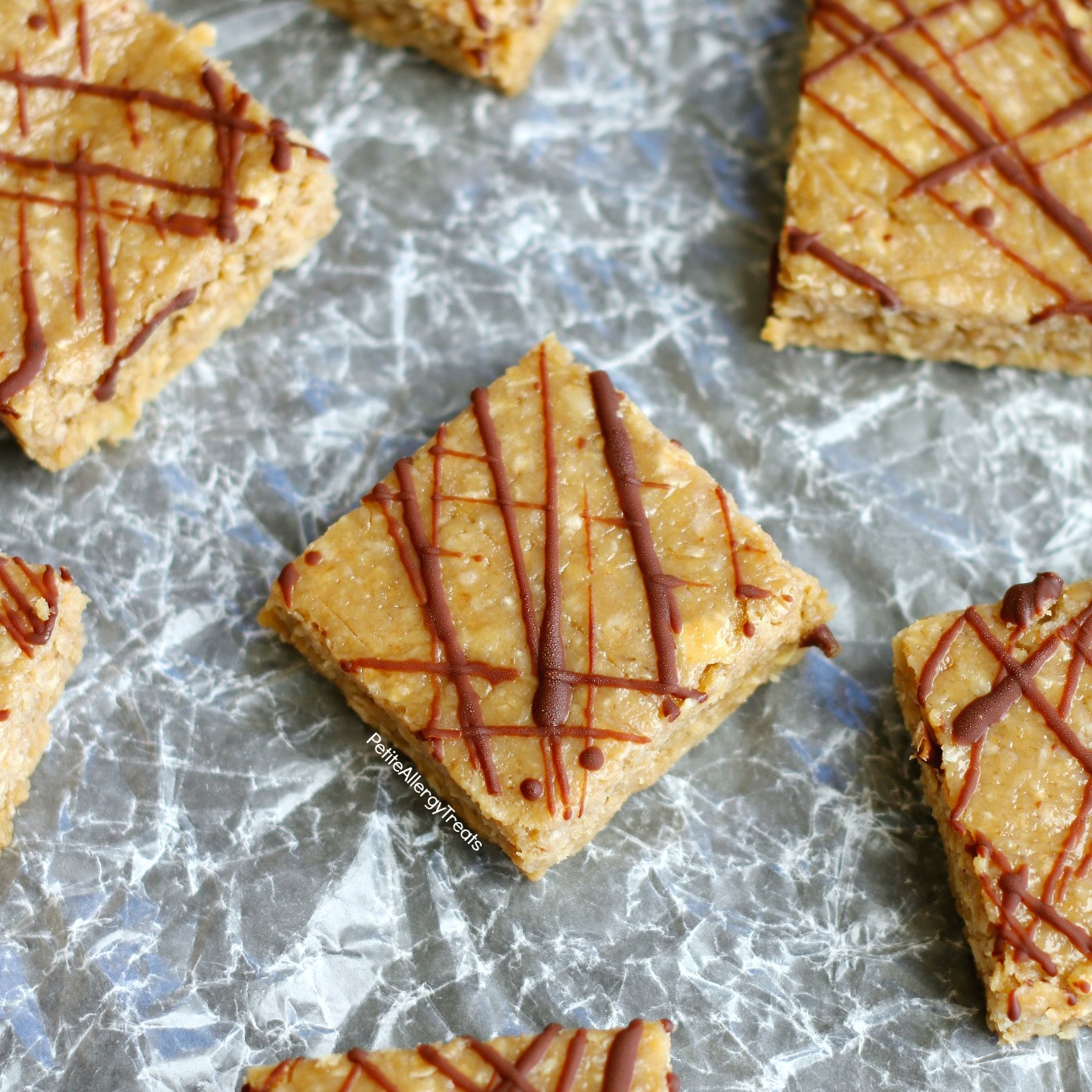 So. This year is the same deal.  If he qualifies again, we'll encourage him to compete.  I haven't decided if we'll make him compete again.  What will probably end up happening is my husband and I will strategically nudge him to compete.  Borderline bribery, perhaps.   He wants more Lego Dimension toys (they got an Xbox for Christmas).  It's simple.  If he can competes, we'll buy more Legos.  We all get what we want.  😀 Seems fair in theory, right?  I'll keep you posted about this.  His audition is next month…
Until then, I leave you with our favorite new breakfast bars.  These no bake gluten free oatmeal breakfast bars highlight our professed our love of Sunflower butter in place of peanut butter or almond butter.  If you do not have a nut allergy, then by all means use your favorite nut butter instead.  For sunflower and nut allergies feel free to use my own homemade pumpkin seed butter.
Enjoy!

Healthy No Bake Sunflower Breakfast Bars
Author:
Laura @ Petite Allergy Treats
Ingredients
4 cups gluten free quick cooking rolled oats
¾ cup sunflower butter
4 Tbsp melted non-dairy oil or shortening
½ cup maple syrup
½ cup + 2 Tbsp warm water
¼ cup allergen chocolate chips optional
Instructions
Combine all ingredients except chocolate chips in a large bowl. Mix well until all incorporated.
Press mixture evenly in an 8x8 pan. Place in refrigerator to firm up.
Melt chocolate chips in a small bowl. Drizzle chocolate over bars.
Cut into squares. Best served straight from the refrigerator!
Follow me for the latest news!
Some other thing you may like: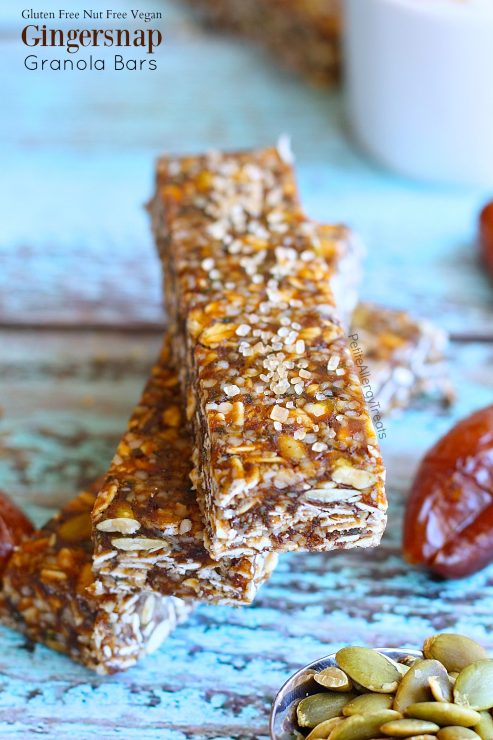 Gluten Free Gingersnap Granola Bars (Vegan)– dairy free soy free nut free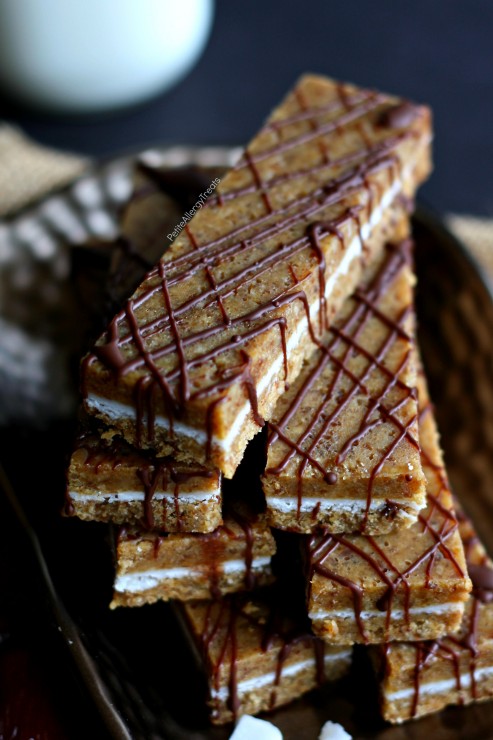 Homemade Nut Free 4 Ingredient Protein Energy Bars– gluten free dairy Vegan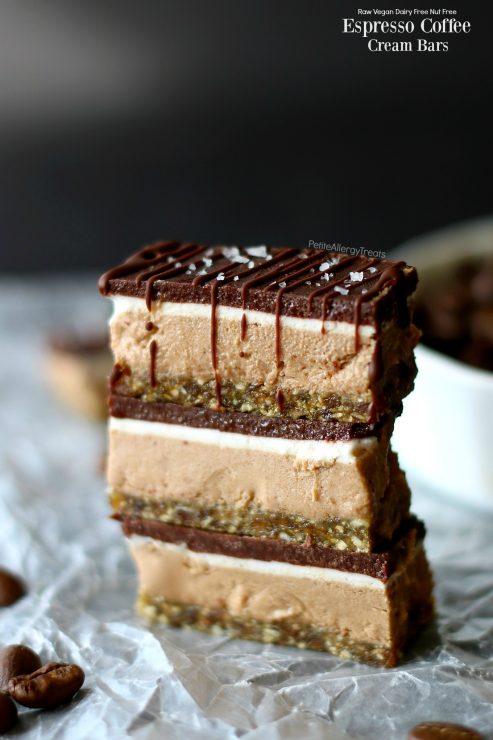 Raw Espresso Coffee Cream Bars– Vegan dairy free nut free gluten free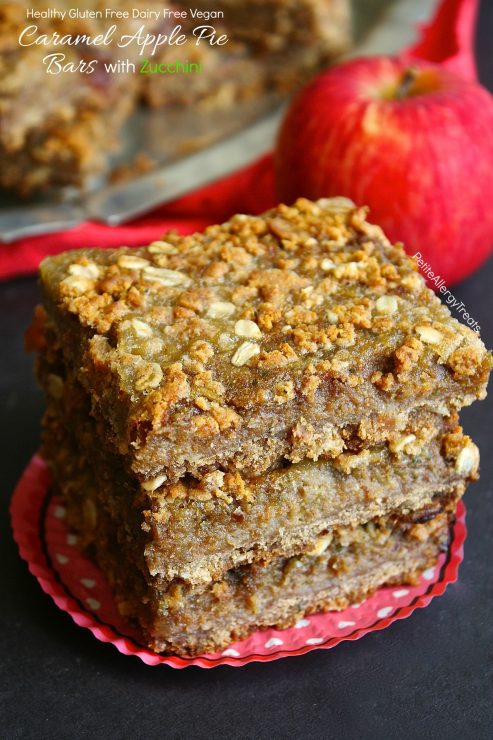 Gluten Free Caramel Apple Pie Bars– dairy free Vegan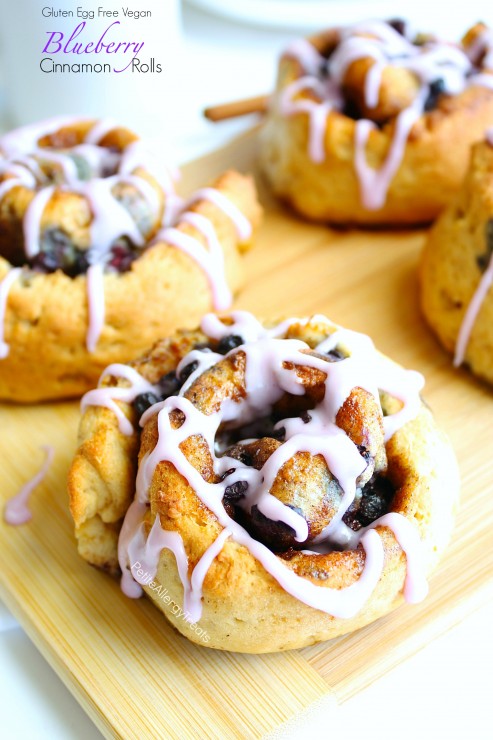 Gluten Free Blueberry Cinnamon Rolls– dairy free Vegan