Stay on a healthy track with healthier Dairy Free Chocolate Frosting! Silky frosting with no added oil. Simple vegan dairy free chocolate frosting that won't break your waistband.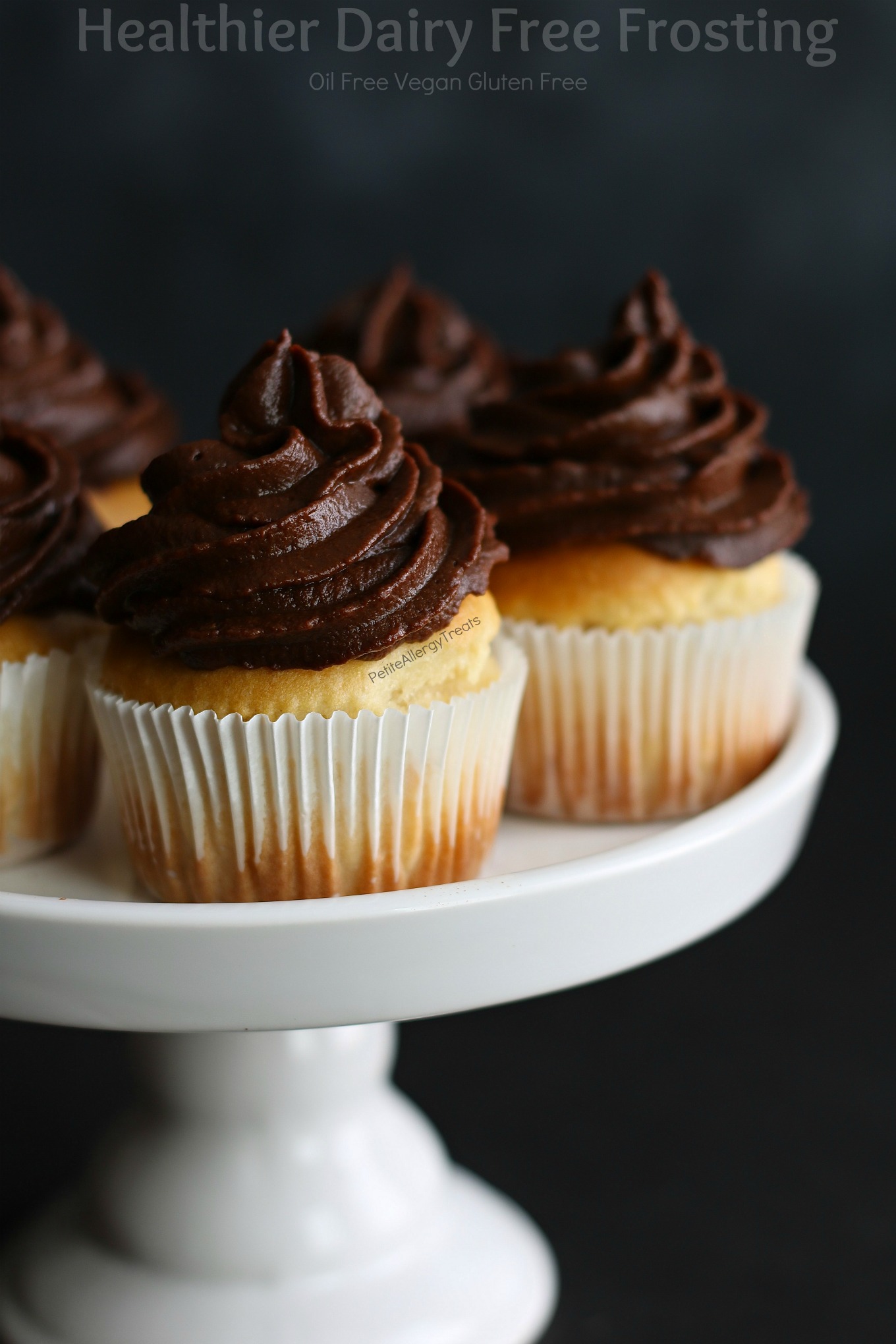 And Gosh. Time just evaporated. The holidays meant spending time with families and friends but the chaos of preparing! time together truly is the best gift you can give. And since people are getting together, share some decadent dairy free chocolate frosting! The dairy free chocolate would go great on top of BAKERY STYLE GLUTEN FREE VANILLA CUPCAKES , GLUTEN FREE BANANA BREAD or any cake you wish…
With the beginning of the year, I find myself thinking about all the junk last year brought. Perspective for this year. Life can be sweet and sour all at once.
It's no secret I've been absent here. My spouse suffered from an accident last January. His injury gave us perspective what really maters in life—>family and health. The old saying If you don't have health, you don't have anything really hit home. That and the fact that we are not getting any younger.
So life had become sour. A healthy spouse was gone in an instant. And with that, steady income and security gone. Poof. Serious talks of taking care of each other were often. Go figure the whole situation was a bit depressing. But real life, continues. All nonessential work, fun and play was eliminated for myself. The focus was on keeping the family going. Hence, I've dropped away from blogging.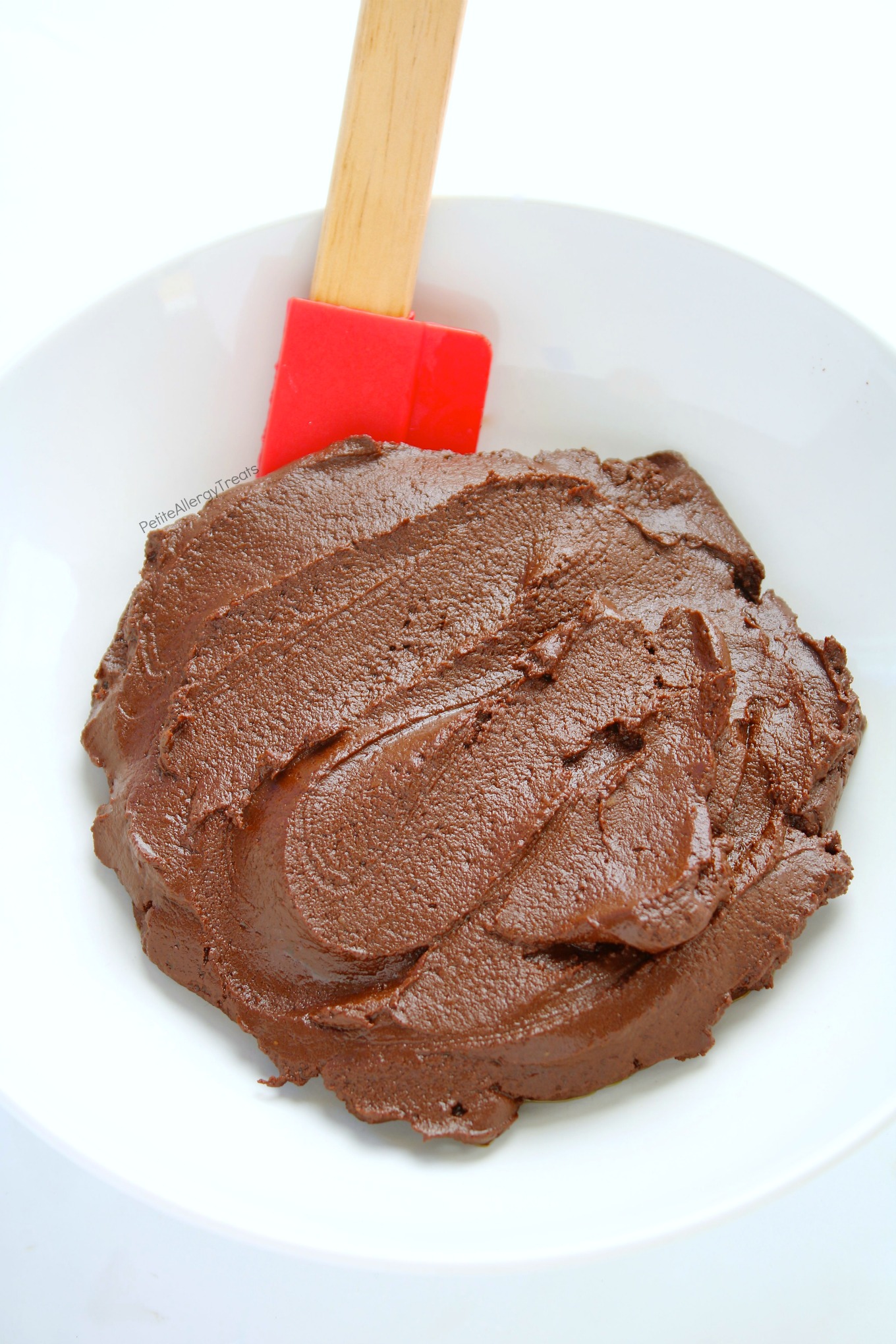 As the weeks turned into months, a new sense of normality developed. My husband slowly improved. Giving us hope he'd make a full recovery. What we didn't know was how long the recovery could take.
Everyday life was difficult at first. A simple thing as a car ride would make my husband sick. I didn't even want to leave him home alone. He wasn't himself. The only thing that helped was time. And time turned out to be a gift.
We finally had time together to reconnect. I'm not going to lie we drove each other a little nuts spending so much time together. Time together made us appreciate each other. And we also fell in love again. Feeling needed and loved is such a wonderful thing. We had the time and less distraction of everyday life.
So life amongst the sour because sweet again. At this point I probably could have returned to blogging sooner. But I found myself more relaxed and less stressed being off line. I exercised everyday. Physical activity help me coop with my husband's accident. It give me clarity on the balance I need.
Strangely, life is a bit sour again since my husband has recovered. Yes. I'll admit it. I miss having him at home. It can be lonely without anyone around especially after the holiday rush of seeing lots of friends and family.
And this is part of the reason I am back here. I love connecting others who are on this food allergy journey. Food allergies impact families so much. As always, sharing knowledge can be priceless to those who need it.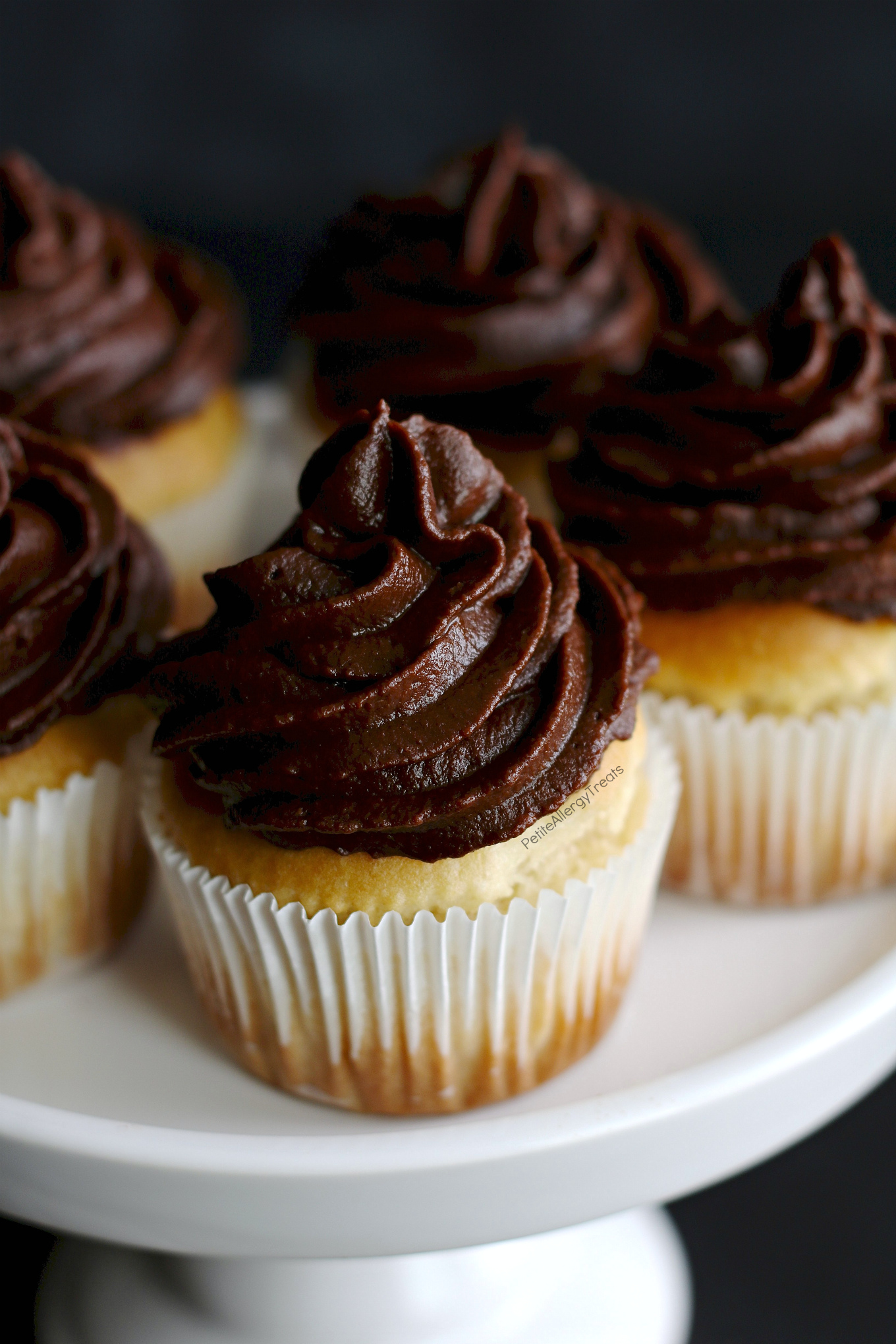 This whole experience makes me be grateful to what I do have. What I have right now, and not want to have. Be thankful for the NOW. Don't just keep wishing and wanting more. Goals and aspirations are great to have but truly be aware of what you have already do have. Chances are it's MORE than you actually *need*.
And with that I'll leave you with some incredible oil-free Dairy Free Frosting. Because a little chocolate can make things better. This dairy free frosting is unique since you don't need a mixer and don't use any added oil.
The secret is all about the pumpkin. Yep. I liking pulling tricks with the pumpkin pureé like in my HEALTHY DAIRY FREE FUDGE. Take out the fat, replace it moisture and nutrition and there you go, healthier chocolate frosting.

Healthier Dairy Free Chocolate Frosting
Author:
Laura @ Petite Allergy Treats
Ingredients
1 can (15 oz) pumpkin pureé
1 cup dairy free chocolate chips
¾ cup dairy free semi sweet chocolate chips
2 tsp vanilla
pinch of salt
sugar to taste
12BAKERY STYLE VANILLA CUPCAKES* see note
Instructions
Heat pumpkin pureé in a microwave safe bowl until hot.
Combine vanilla, chocolate chips and pinch of salt with hot pureé.Throughly mix until incorporated.
Taste frosting and add sugar as needed. (I used about ¼ cup sugar). Allow to cool
Pipe frosting refrigerated cupcakes (cold temp will help frosting set faster and keep its shape).
Store unused frosting in refrigerator for 1 week. Gently reheat to decorate cake.
Notes
Allow the frosting to cool before attempting to pipe any fancy shapes. Make sure to have cupcakes cold to help quickly set frosting in desired shape.
Follow me for the latest news!
Some other things you may like: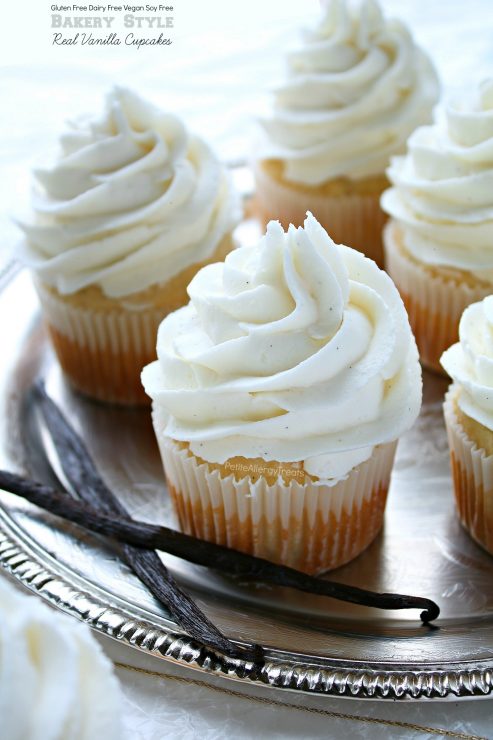 Gluten Free Bakery Style Cupcakes– dairy free egg free vegan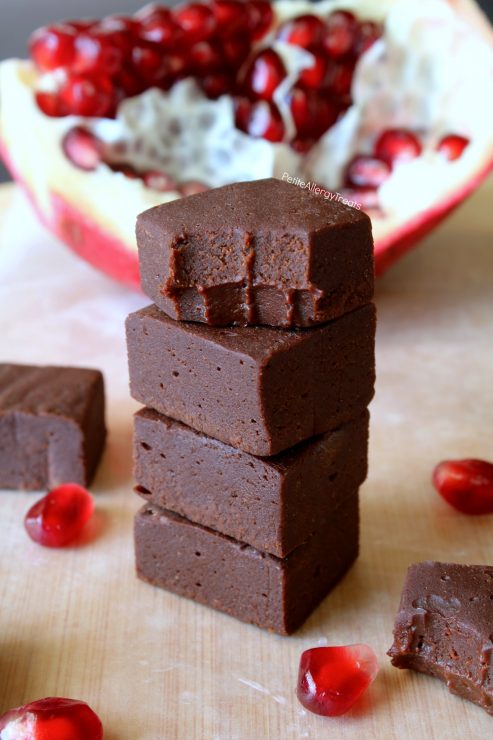 Oil Free Dairy Free Fudge– vegan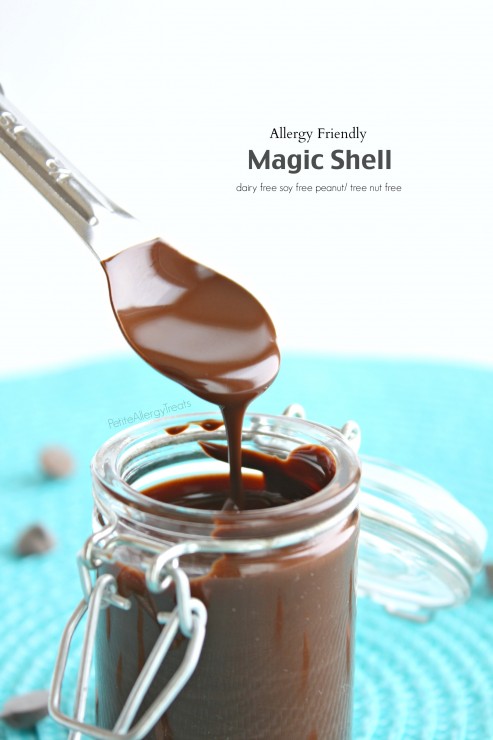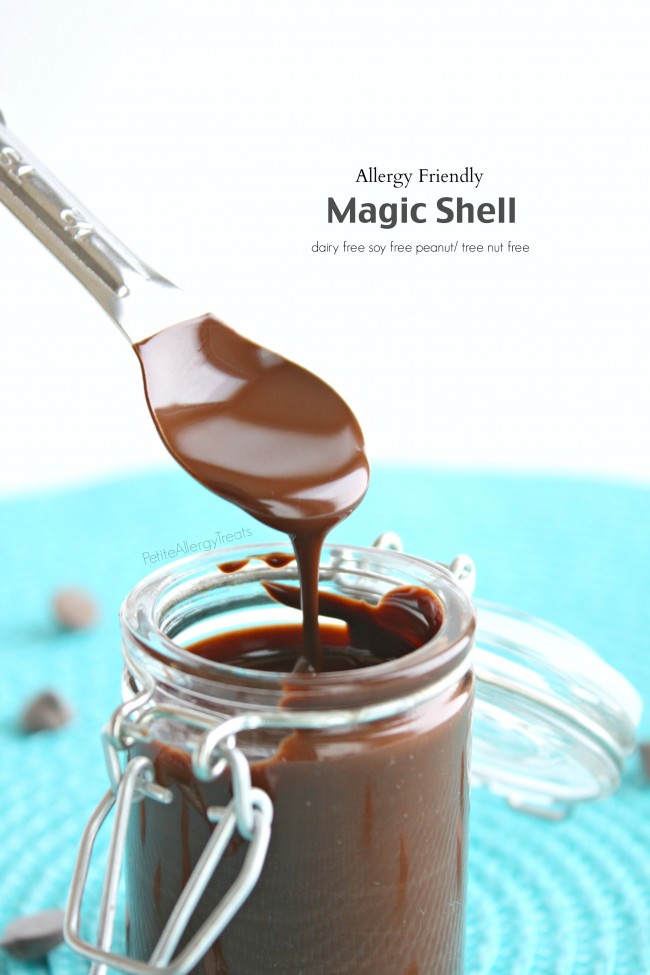 Magic Chocolate Shell– nut free dairy free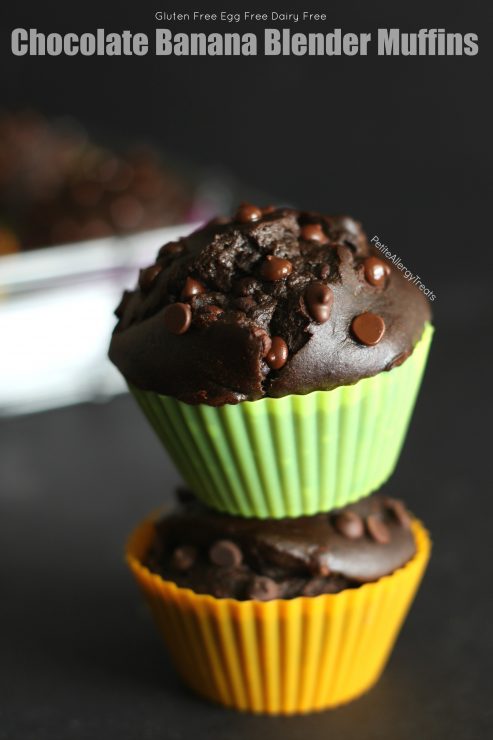 Gluten Free Double Chocolate Blender Muffins– egg free, dairy free vegan