Enjoy some Chocolate Zucchini Bread made with wholesome Teff Flour. This bread is
packed with fresh zucchini and is gluten free, Vegan, egg free, dairy free, soy free, peanut
free and tree nut free.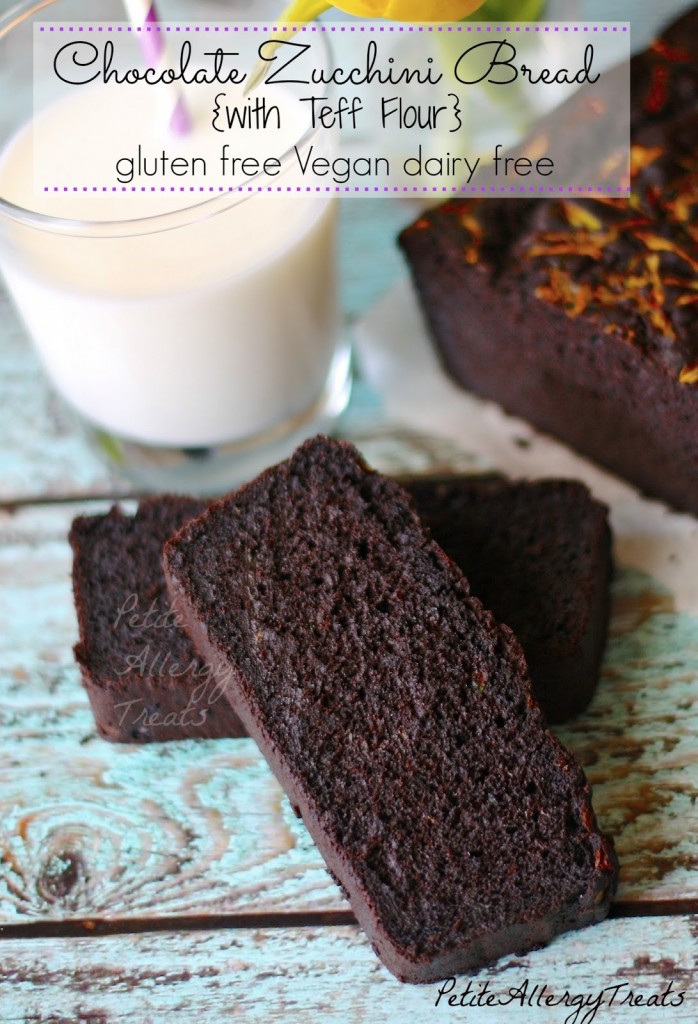 There's nothing like fresh picked vegetables and fruits in the Summer months. Zucchini is
one of my all time favorite vegetables. Its sooo useful. Simple grill or bake and it's delicious.
Whoever decided to add it in breads is a genius! I love sneaking in more vegetables without
telling the family. 😛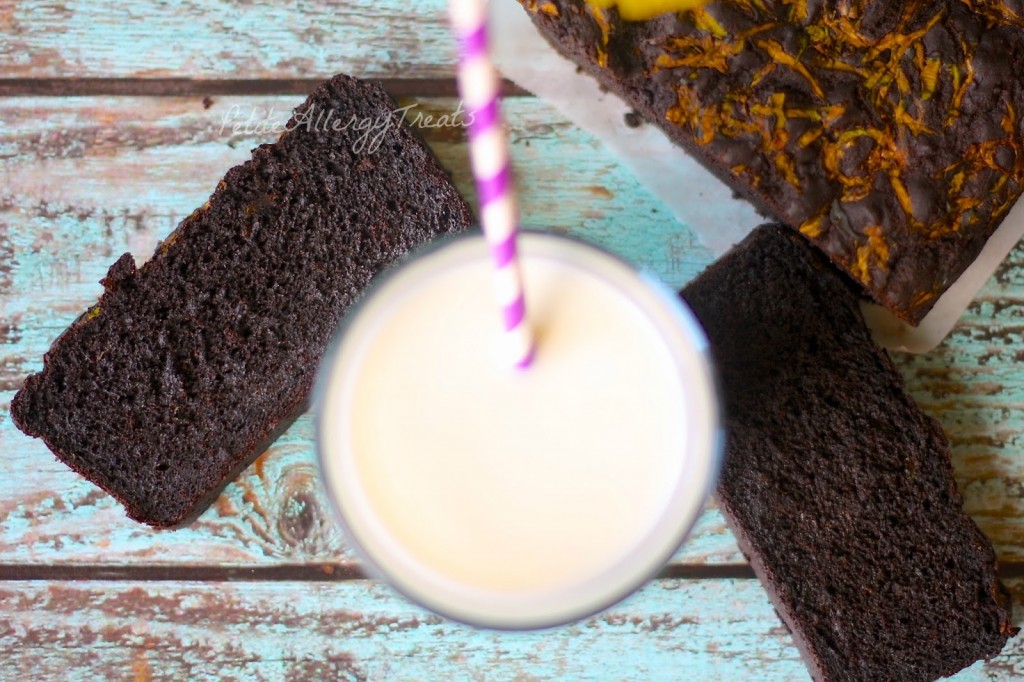 The farmer's markets are another thing I look forward to. Do you attend those where you live?
Such a great deal on the freshest produce that's locally grown. Every year I head back to my
favorite vendors and the prices never seem to change. Most sell 5 or 6 cucumbers for only $1!
And they taste so much better than store bought cucumbers with the fake food grade wax.
My dream is to have my own large garden where I can grown row after row of fresh vegetables
for my family. This dream has steadily been on hold for… umm… 12 years now. I know, just
plant a few pots right? It's not the same. Part of the delay is I was in college when I thought of
this… and then I was living in an apartment… and then I was working… and … you get the
picture. 😉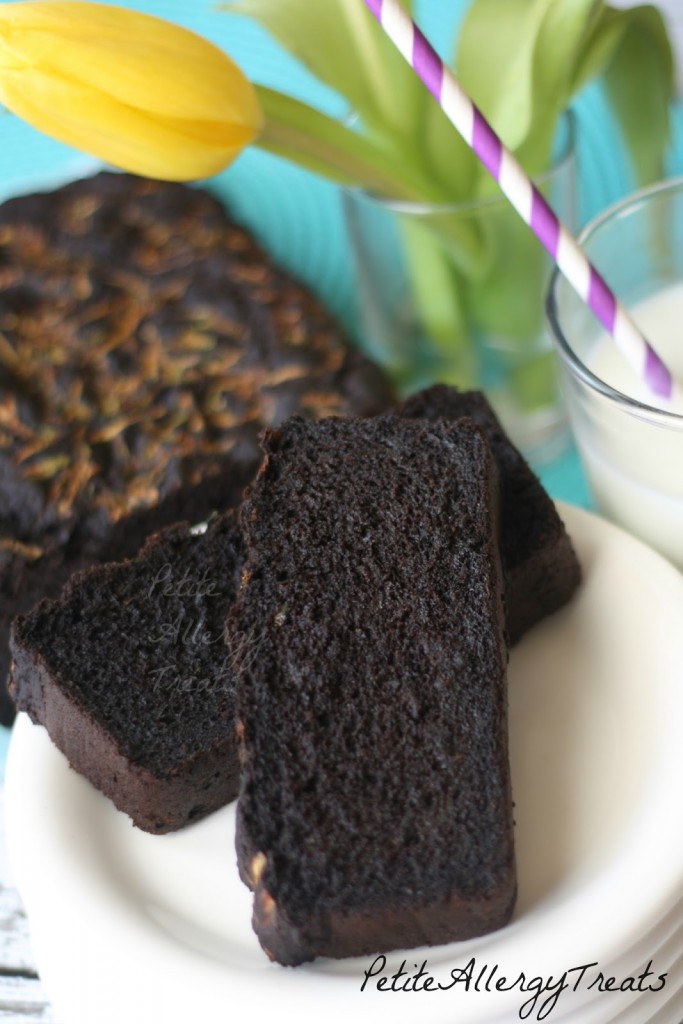 So, someday I will have my very own freshly picked zucchini from my own garden. Until then
at least I can still make this all year round. Hopefully it will remind you of summer, since
zucchini is readily available then. 🙂
The Original Gluten Free Vegan Chocolate Zucchini Bread w/Teff
Author: Laura @ Petite Allergy Treats
Ingredients Bake at 325
1 1/2 cup teff flour
1/2 cup all purpose gluten free flour
1/2 cup dutch processed cocoa powder
2 cups grated organic zucchini
3/4 cup milk of choice
1/2 cup non hydrogenated palm shortening
1 tsp baking soda
1 tsp baking powder
1 tsp guar gum or xanthan gum
1 tsp vanilla
1 tsp vinegar
1/2 cup maple syrup
2 T molasses
Directions
Wash and shred zucchini with a grater. Squeeze out excess water by wringing in a towel.
Combine all dry ingredients and mix well. Combine with all wet ingredients, mix well.
Pour into a greased bread loaf pan.
Bake at 325 for 1 hour + 20 mins (low and slow gets it done right). Use a thermometer to check internal temp, once it reaches 190 degrees F it's done.
Allow bread to cool on a wire rack before slicing.
Notes: It might take longer or less depending upon how much moisture was left in the zucchini and your specific oven. Check center of bread with a tooth pick after 45 minutes to 1 hour. Center will be dry once cooked through.
Some other things you may like: