Time for a healthy breakfast can be fleeting. Make these Chocolate Coconut Oat Banana Cookies ahead of time for a quick grab and go. Made with just 4 ingredients to make these gluten free, egg free and added sugar free.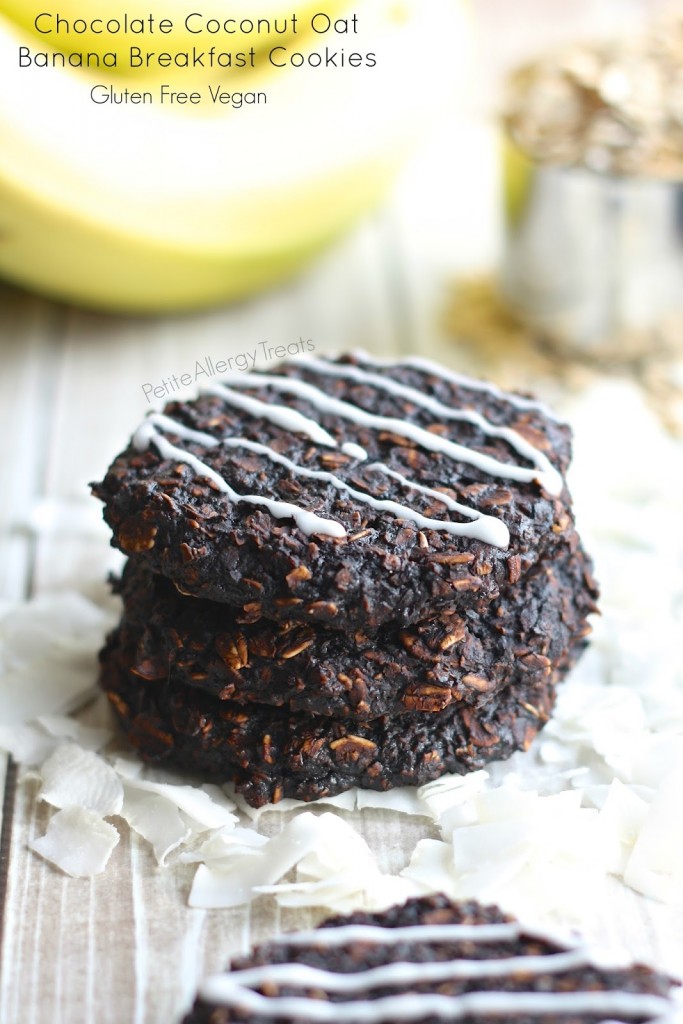 Now that January is history, it's ok to bake again. At least that's what I think. Valentine's Day is coming and so I say let the desserts come out in full force.
You know I'm all about trying to make healthier desserts. So why not a breakfast dessert-cookie? It's calling your name… Eat me, I'm really just oats and banana. I'm perfect to grab and go in the mornings. Don't judge me as unhealthy by the rich chocolately outside.
I know.
I'm making the food talk…
I can't help it. I'm going a little crazy with cabin fever. It happens every year. Wisconsin winters get a little crazy. Monday, we broke a 100 year record for the largest snowfall within a 24 hour time period. Go figure the roads weren't plowed very well…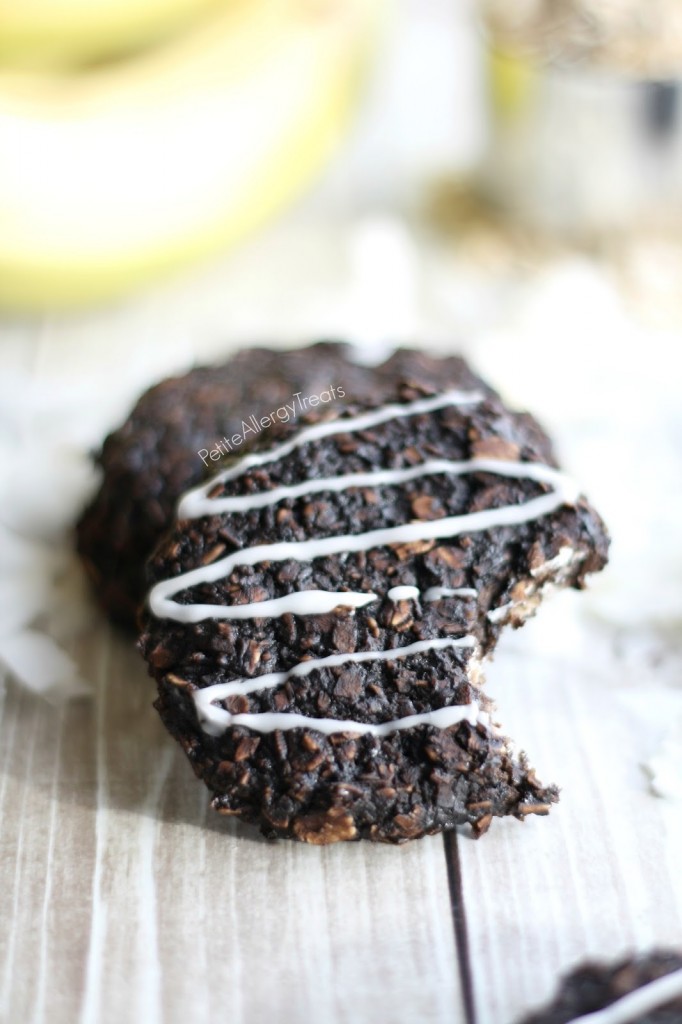 But back to the cookies. These would be an easy balanced breakfast. Breakfast seems to be source for many of my inspirations for recipes. Remember my Blueberry Bars? Yep, our regular oatmeal with blueberries did that, which of course also created my Blueberry Oatmeal Popsicles. And then there's the Coconut Blueberry Muffins… The list goes on and on. It goes without saying, I love blueberries, oats and coconut.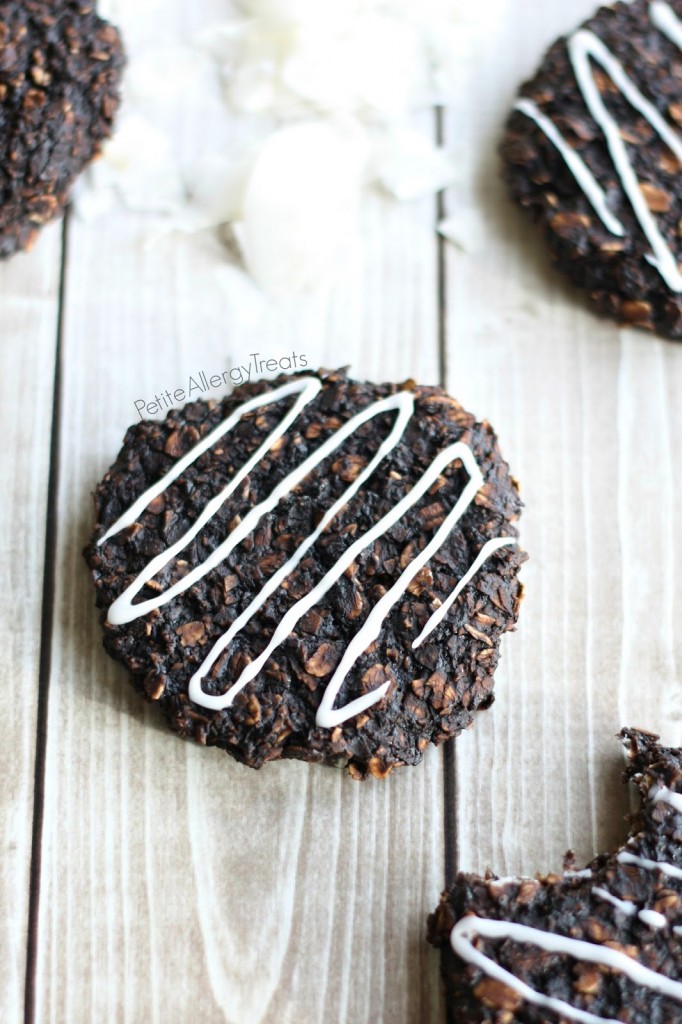 I also love cookies. And chocolate. And coconut. And…
Make 'em. You'll love them. 🙂
Gluten Free Chocolate Coconut Oat Banana Breakfast Cookies
Author: Laura @Petite Allergy Treats
Ingredients
1 cup ripe banana (approximately 2 1/2 bananas)
1 cup gluten free rolled oats
1/2 cup unsweetened coconut flakes
2 T dutch processed cocoa powder
Directions
Food process banana and coconut flakes for 5 minutes or until a smooth consistency is achieved. Add cocoa powered and mix until incorporated scraping down sides.
Pour over oats in a bowl and mix well. Use a cookie scoop or 1/2 cup scoop to form equal balls. Press to form cookie shape.
Bake at 375 for 10 minutes. Cookies will appear slightly soft. Allow to cool on the pan for 2 minutes then move cookies to wire rack to cool completely.
Notes: Since these don't have any added fat, they won't exactly be crunchy in texture. It's more of a chewy-ness with a crunch from the whole oats. Still qualities as a cookie in my opinion…and healthy enough for breakfast. The glaze in the photos is simply powdered sugar with a little water.


Some other things you may like: