Serve a Stuffed Crust Pizza at the next football game, party or for dinner. This gluten free
crust is also egg free, soy free, peanut free and tree nut free.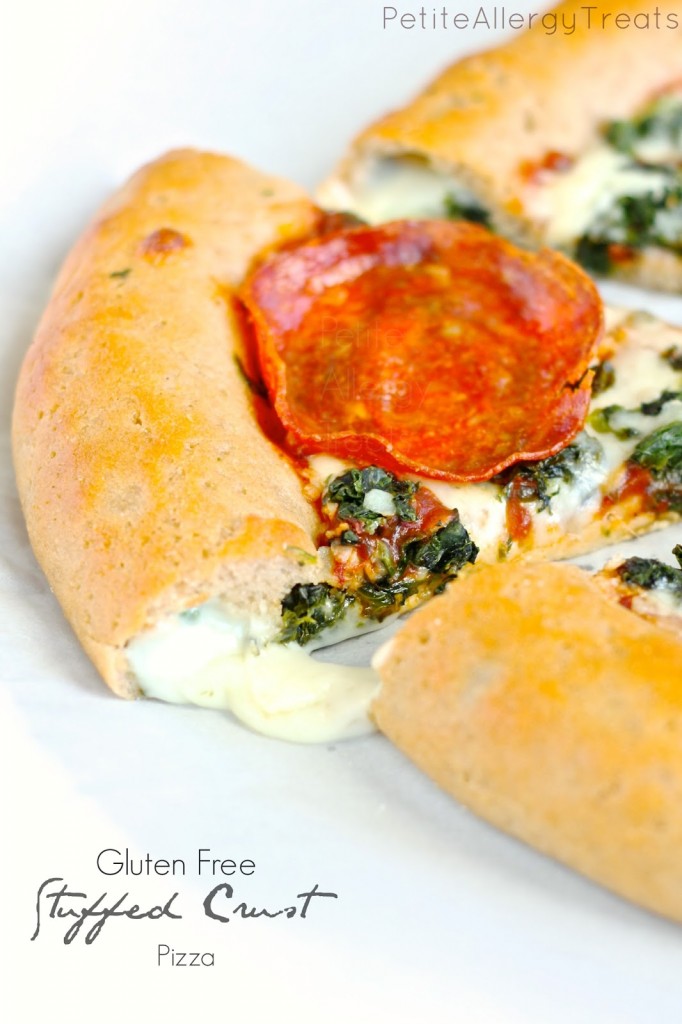 Pizza makes me happy… it's that gluten free bread crust stuffed with gooey cheese and
favorite toppings. You know what I mean right? After running a half marathon, I just
want some comfort food. It's totally weird but it takes a bit for your body to recover from
13.1 miles. Go figure, right? 😉
I'll get into the whole race details in a moment but I wanted share the fun (and cringe worthy) moments in the final week leading up to the race.
I feel I need to preface this with this fact: Running makes you feel invincible. It's such great and
empowering feeling. With this feeling, however, crazy ideas pop into your brain. Ideas that seem
like such a great idea at the time. Let's call it, Delusions of Running.


I have quite a list of them. Here goes…
Things you should NOT do when preparing for a half marathon:
Start training LESS than 1 MONTH to the race
Change shoes a week BEFORE
Start a new calcium supplement
Change your diet (start eating wheat)!
Oh my….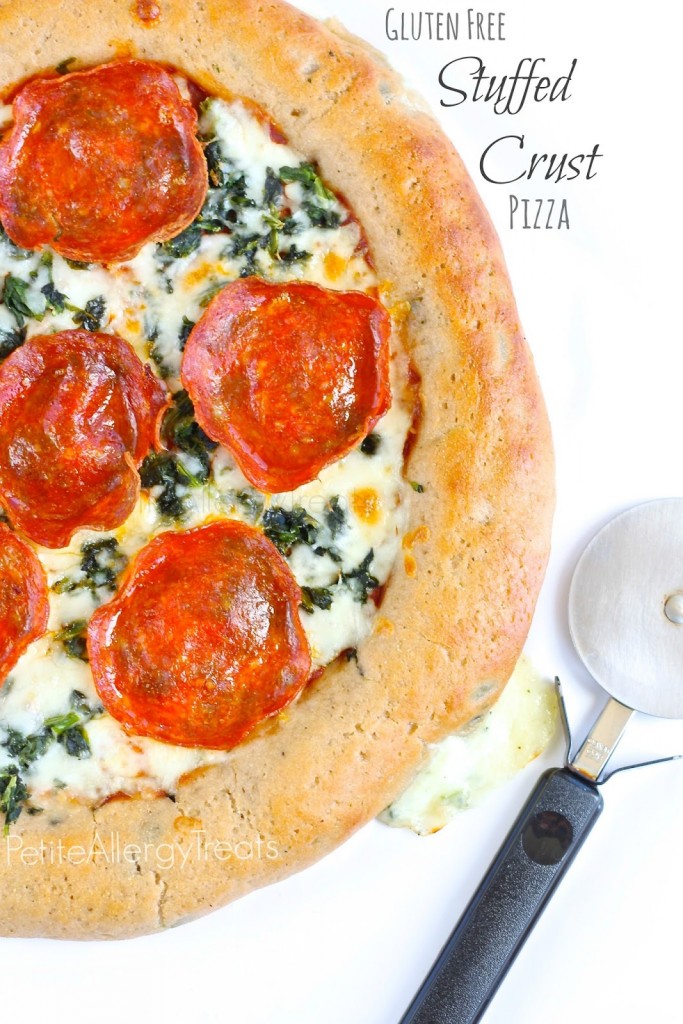 I know. This list is bad. Embarrassingly, bad. And as a former athletic trainer, I knew better
but I just couldn't stop myself. I blame the delusions of running. The additional mileage
per week alone was setting me up for a major injury (or horrible time at least).
The rational behind this craziness:
Training:
Well, if you saw me on
Instagram,
one day I decided to go out try to run 10 miles.
Yep. I'm cray-cray like that…
I managed to do it (without injury) so then, why not try a half? That was about 3 weeks before
the race and it took another week before I really committed and made the decision to run.
Still…
I trained less than 3 weeks total. NOT smart….
The new shoes: I really did need new shoes. I bought 2 pairs of the exact same shoes 3 years
ago. Go figure they started to breakdown from the extra running. Two weeks before the
race, I ended up with shin splints. Therefore, I should go out and buy new shoes…And
immediately run 8 miles without breaking them in causing a huge blister on one of my feet.
So, NOT smart…
New calcium supplements. O.M.G. Don't do it a week before a race! I fell victim to an
impulse buy at Costco for the gummy calcium chews. I figured it could help me heal with
extra calcium. Ohhh… was. I. wrong. Not sure what the deal was, but I was in the bathroom
almost every hour a few days before the race! Of course, I didn't think much of it at the time,
since I pass it off as nerves. Then my husband got a case of the nerves… so, So NOT smart…
(there's a theme here)
Dietary change: Alright, I know you guys are gonna give me some grief for this one… I
started eating wheat. (Just an FYI- I don't have a wheat allergy.) Everyone knows bread
is a great source of carbs. The read somewhere you should try and modify your intake to
mainly carbohydrates a few days before a big race. Well, the easiest thing was to just eat
my other son's lunch bread (he's not allergic to wheat). Long story short, my GI tract wasn't
used to wheat, just like the calcium supplements. Just plain STUPID.
BUT
Even with all those things I did (and I shouldn't have), I was able to complete the race to the
best of my ability.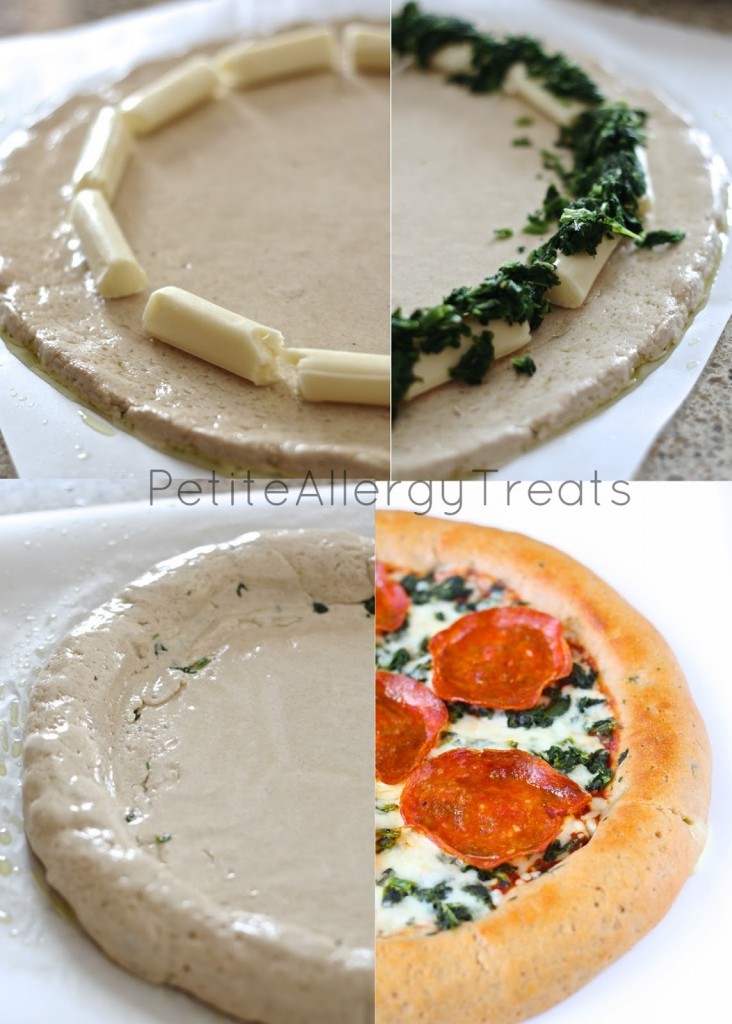 I impressed myself by running the
entire
time (with the exception of stopping about 3 times
to fill my hydration belt, and that doesn't count as stopping). Can I say that
again?
I RAN THE ENTIRE TIME. (Just a tad proud.) 😀
On my longest training run of 10 miles, I stopped and walked plenty of times due to fatigue
and foot pain. None of that was present race day. The weather was perfect at 68 degrees
with a slight breeze and overcast.
Final time: 2 hour 18 minutes. Not bad for training less than 3 weeks and all the mistakes I
made the week before. 😉 I ended up finishing so early compared to my predicted time, my
boys missed me finish! It's ok, we celebrated together at the after race party with some
delicious appetizers and a bunch of water.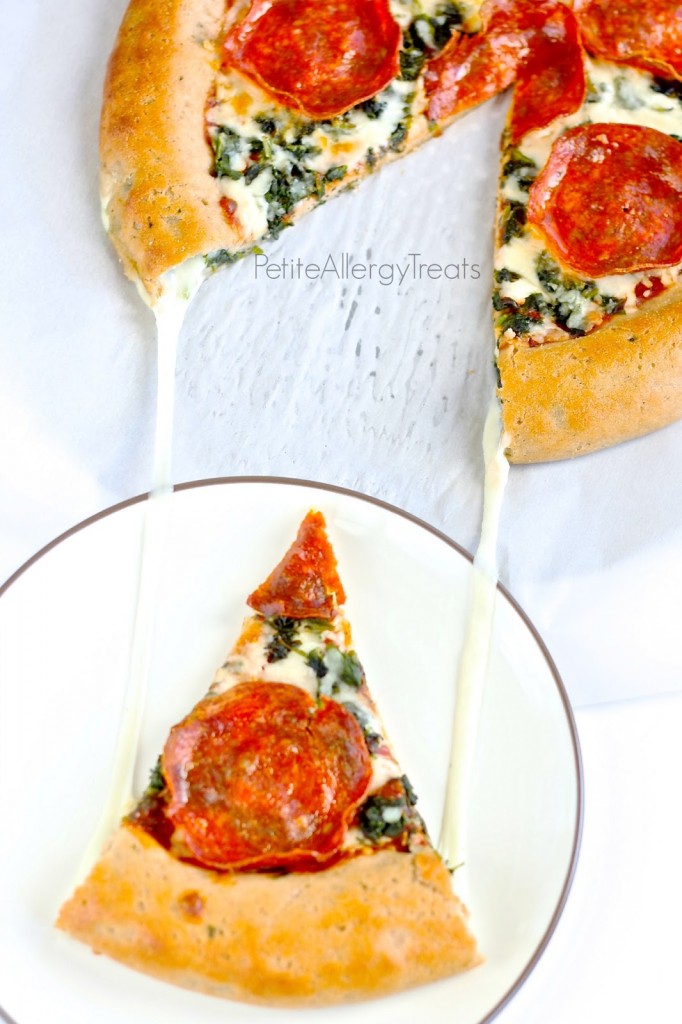 This pizza would be a great way to celebrate a party or watch a football game. The crust is
easy to make with string cheese as the filler. And it was good! So there weren't any
left overs.
Enjoy!
Gluten Free Stuffed Crust Pizza
Author: Laura @ Petite Allergy Treats
Ingredients
Preheat oven to 400 degree with baking pan in oven
gluten free pizza dough (entire recipe for 1 crust)
1 package frozen spinach thawed drained
6 pieces of mozzerella string cheese
3 T pizza sauce
1 cup Mozzarella cheese
5-7 large pepperoni
Directions
On a oiled parchment paper, roll dough out into a circle about 14 inches wide. Be sure to leave the dough thick enough at the edges. Too thin will tear or allow cheese to ooze out while baking.
Twist string cheese to break in half. Place along the border of dough leaving approximately 1-1 1/2 inch border.
Thaw and squeeze excess water from spinach. Reserve 1/2 cup for later. Place remaining onto of cheese.
Gently fold the crust over the cheese and spinach. If it tears, gently press together with wet fingers.
Transfer pizza to preheated pizza pan and bake for 6 minutes. (Tips: hold pan with oven mitt and slide hot pan about half way under the parchment paper and pull on the rest of the way with other hand.)
Pull hot pizza out and add sauce, remaining spinach, cheese and pepperoni. (Place pan back into oven for a crispier bottom and transfer back once again after toppings are added.)
Bake an additional 12- 15 minutes or until crust turns golden brown.
Allow at least 2 minutes to cool before cutting.
PETITE ALLERGY TREATS -> PINTEREST– TWITTER – FACEBOOK – INSTAGRAM – GOOGLE+
Some other things you may like: