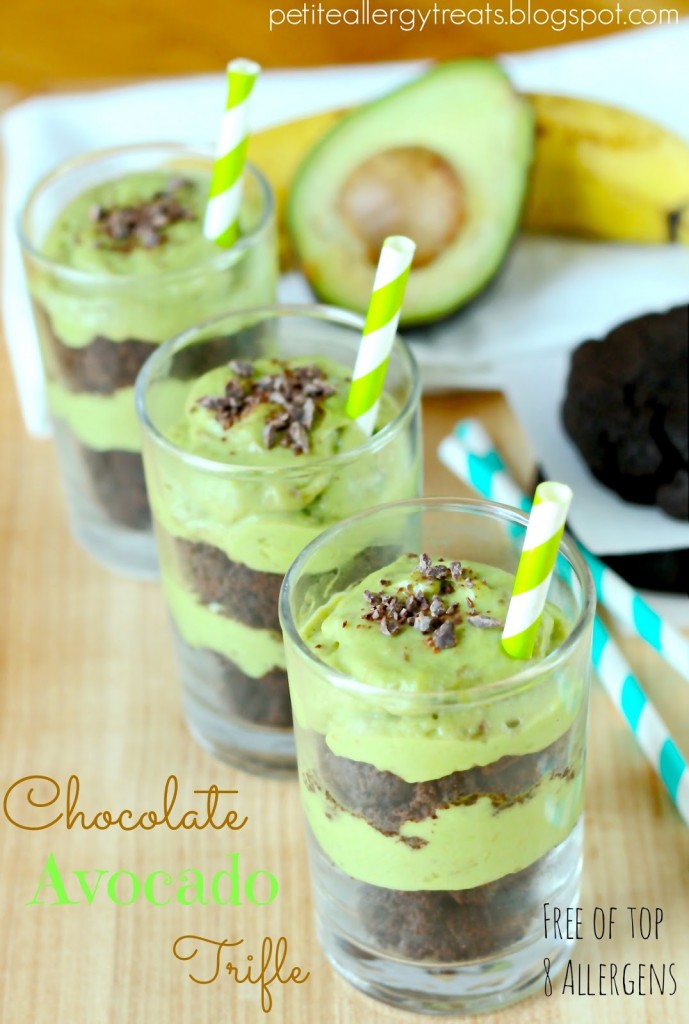 Chocolate and Avocado? Ooh, yes. They love each other after all. And I think you'll love them in this
Chocolate Avocado Trifle that's gluten free, wheat free, dairy free, egg free, soy free, and a sugar free option.
I can't help sneaking extra nutrition into my kids diet when sweets are involved. Do you try this too? Do you make it a little "healthier" by adding something nutritious and watch the sugar content? The cookies are even made with my gluten free whole grain blend. The kids don't notice it and it makes me feel a little better about the occasional treat. Every time I successfully sneak extra nutrition, I hear my evil mommy laugh in my head *WAH HA HA HA Haa* (You probably don't want to know all other silly things going on inside my head.) 🙂
Naturally green and creamy. Avocados seemed like a perfect partner for a trifle. You know, avocados love bananas too. Seriously. Together they are sweet and form a rich creamy texture. Add chocolate. Done. Enough said. (And if the green color freaks you out, just close your eyes… forget-a-bout it.) Avocados also provide tons of fiber and vitamins. Remember my avocado truffles?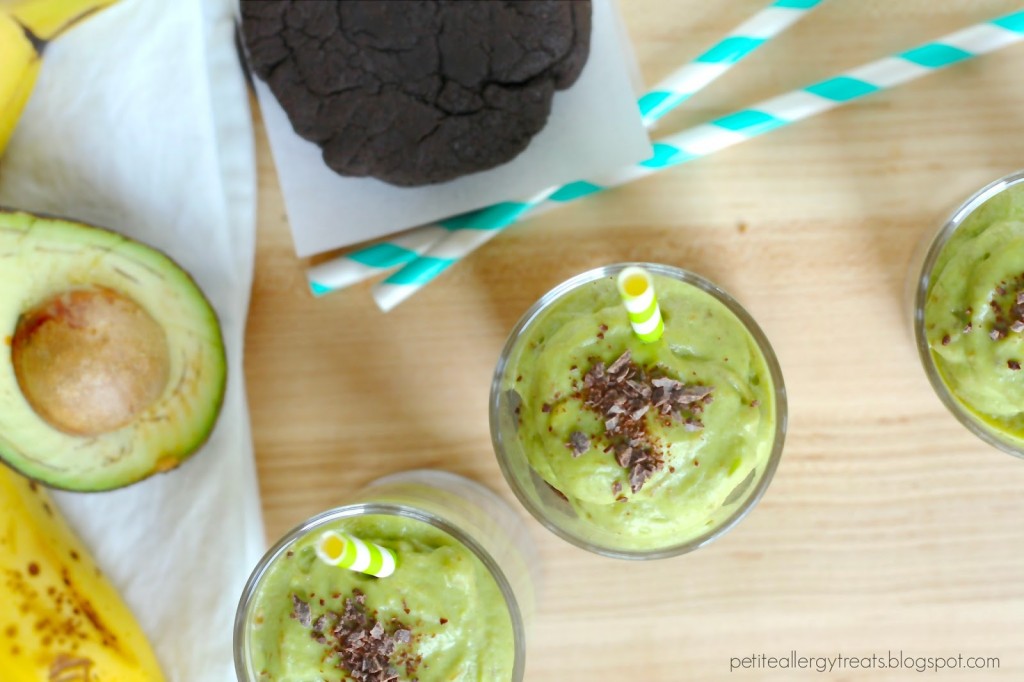 My love affair for avocados has been rekindled recently. It's not a coincident that bags of avocados were on sale for just $3. I don't know about you, but I can't resist buying lots of organic produce if it's on sale. The only down side is how quickly organic produce can spoil. Oh darn, I must find a way to make good use of them. (hint: they'll be more recipes coming.)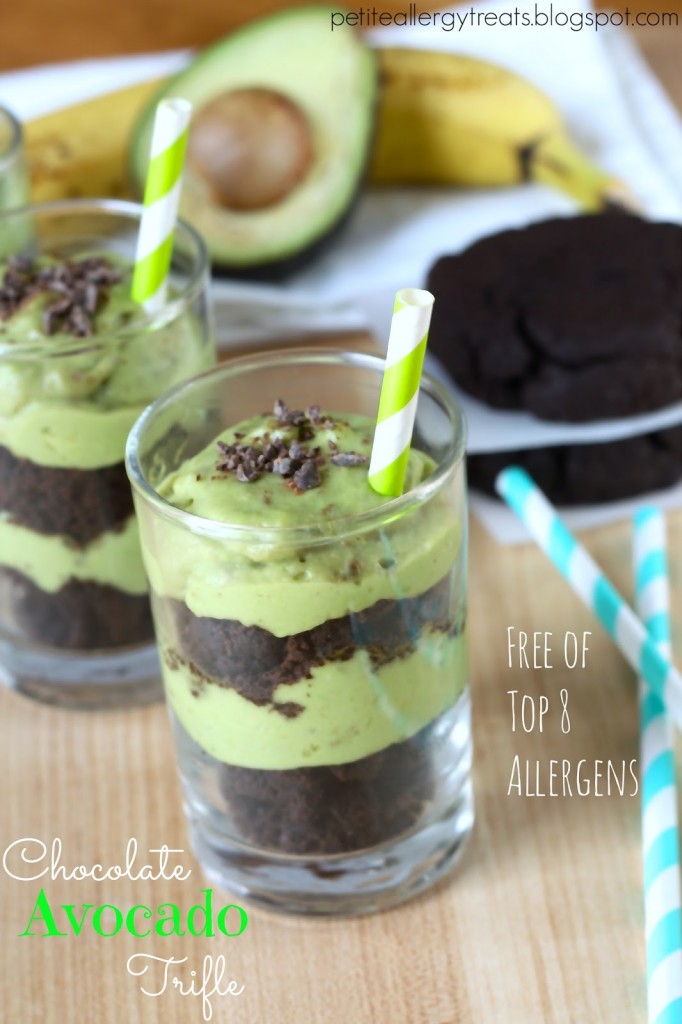 The chocolate "cake" in this, is actually from my Vegan Chocolate Brownie Cookie recipe. I just baked the cookies into extra large discs, so they stayed soft and chewy.
This could just be the perfect chocolate dough. I've made some many goodies using the dough as a foundation. The dough isn't overly sweet but feel free to adjust and make substitutions to make it sugar free. I only used 3 large (seriously HUGE) cookies. Any gluten free chocolate cookie or cake will do. I'm sure a vanilla variation would be pretty awesome too. Go ahead and cheat if you can and use a store bought cookie if possible. Time is precious and we could all use more of it right?
The avocado layer is sweetened with just a regular banana that was starting to get ripe. Adjust the sweetness to your palette. You could always add more sweetener if you really needed to.
I hope you enjoy this. My kids freaked out (in a good way). They gobbled it up and I didn't have too much guilt letting them enjoy.
Ingredients


Chocolate Brownie Cookies
Avocado Filling
2 ripe avocados
1 large banana
Directions
Puree avocados and banana.
Crumble cookie or cake.
Assemble trifle by alternating layers of cookie and avocado.
Enjoy immediately. Garnish with Enjoy Life Chocolate Chips
Due to the high perishability of Avocados, this treat is meant to be enjoyed after assembly. You could still take this show stopper to a party. Simple puree avocado and banana in advance, store with the pits and cover with an airtight plastic wrap. Make sure to remove all air bubbles from wrap or else it will turn brown.
Some other things you may enjoy: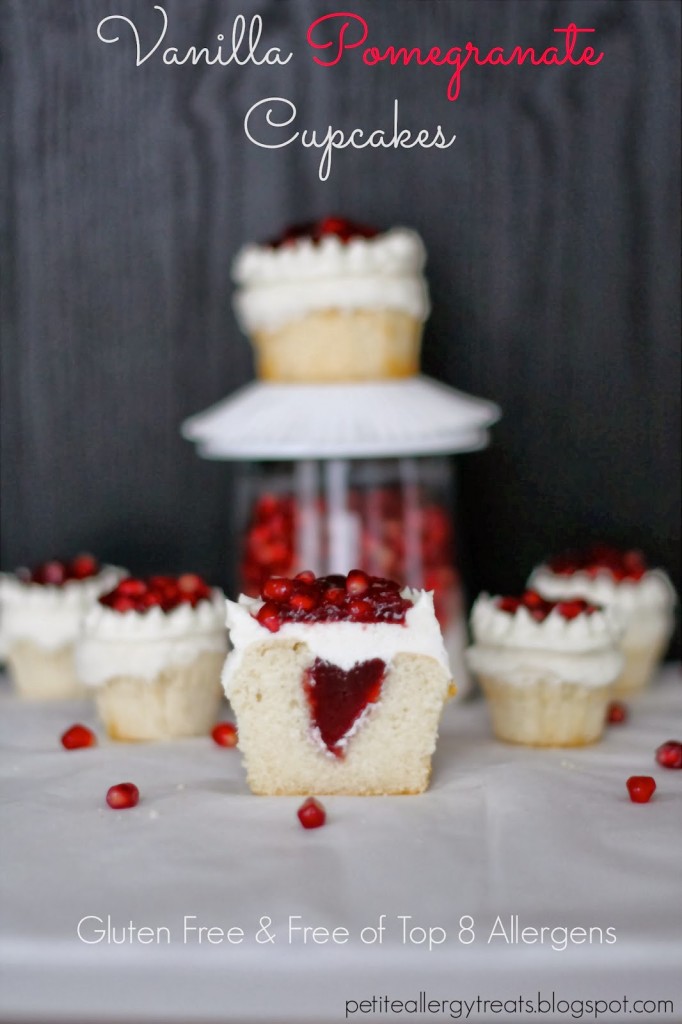 This has been shared with Allergy Free Wednesday, Whimsy Wednesday, Wake Up Wednesday, Gluten Free Wednesday, Raw Foods Thursday Full Plate Thursday, Whole Foods Friday, Let's Get Real