Avocado really make a great pair. Really! I know it sounds weird and maybe even a little gross for some, but I'm telling you Chocolate and Avocado go together.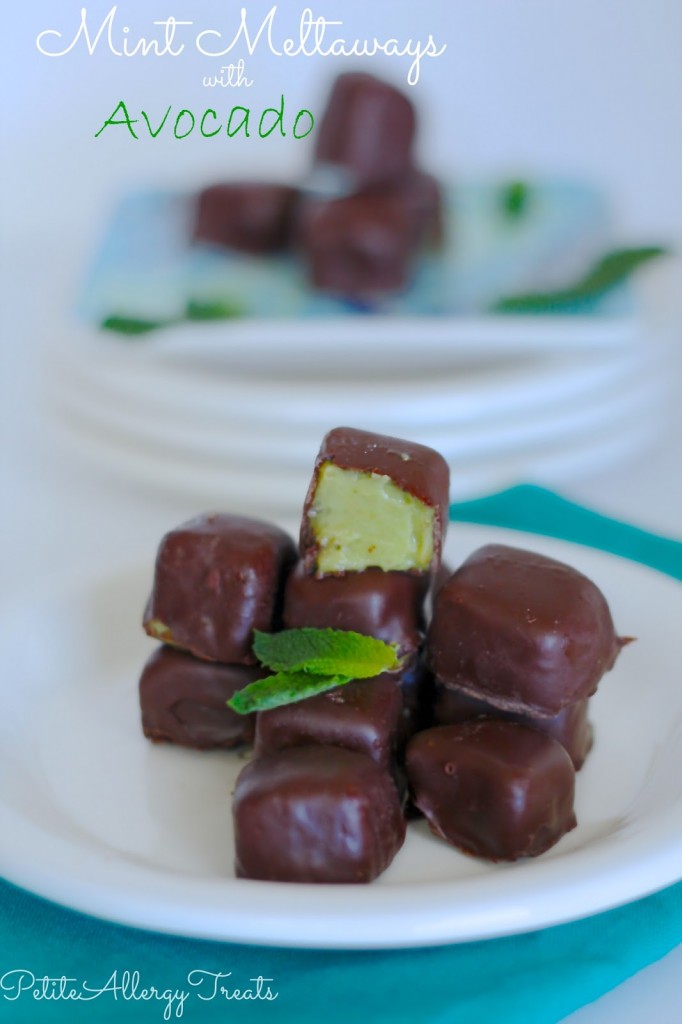 I'll admit these Mint Meltaways are a little different. Outside the box. I like to think of it as creative. Be nice, ok? 🙂
I've been dreaming of mint meltways for a very long time now. Chocolate and mint are my ultimate duo for desserts. Second, would be chocolate and peanut butter but that has been banned for life for the safety of the kids. But I still miss some foods. Not to mention the nutrition associated with many of them. Know what I mean? Are there any foods you miss or wish you could eat but can't due to food allergies?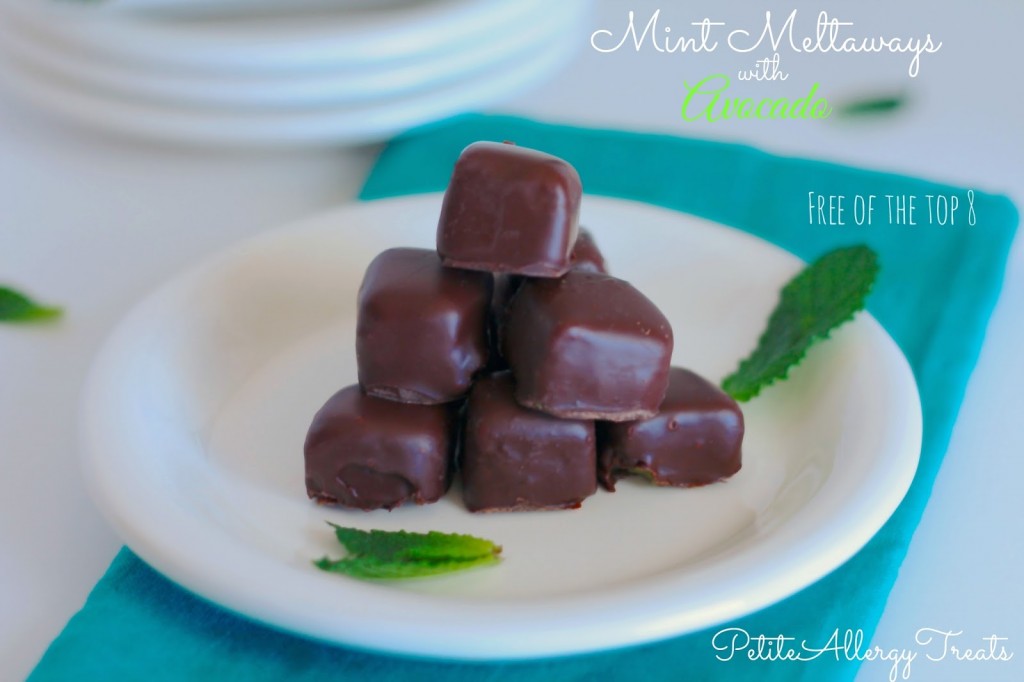 I'm still not sure how to make a proper unhealthy and unnatural meltaway without corn syrup, hydrogenated oils and eggs. But I hope you like this healthy attempt.
Disclaimer: You will taste the avocado in these. I won't lie. So if you're not a fan of avocado you might want to skip this one. But you could always try my
trifle
and
truffle
recipes where you really can't taste the avocado in those.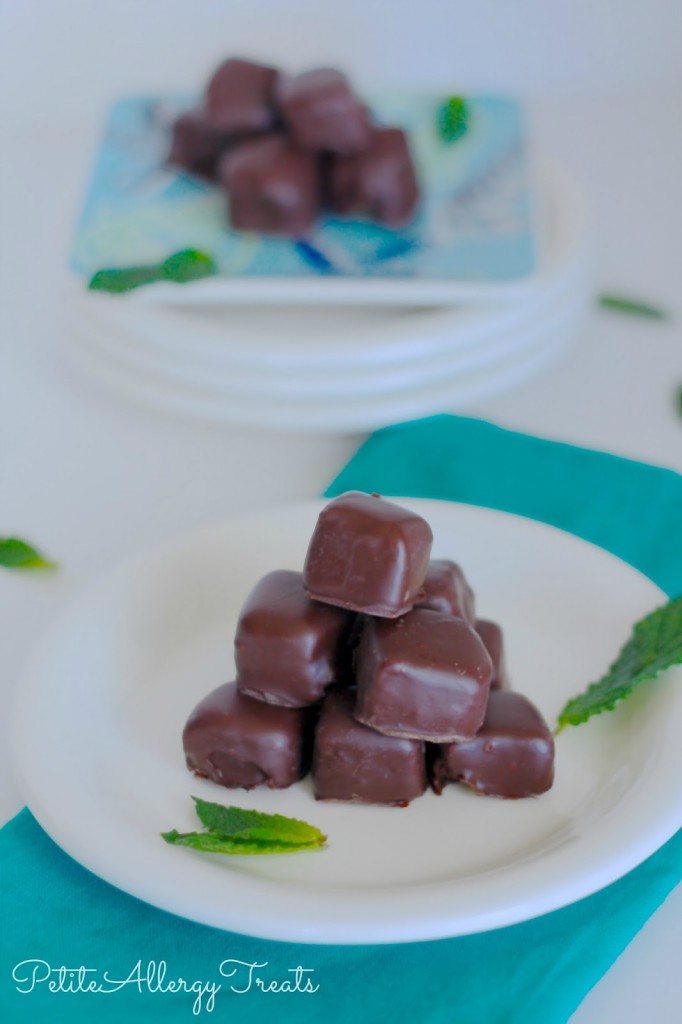 Notes: This is was a little harder than it was supposed to be. I didn't allow my cubes to completely freeze before I started covering with chocolate. I suggest only taking a handful out of the freezer at a time for dipping or else risk the mess I created the first time I attempted this. The avocado ended up melting as I dipped in the chocolate and small parts of avocado were deposited. About half way through, the chocolate thicken up due to the fiber and pectin naturally found in both the banana and avocado. I had to stop. Long story short, it made excellent fudge but I couldn't use the chocolate to finish.
I highly suggest just pouring the chocolate over the cubes. Place cubes on a cooking rack with a baking sheet under to catch excess chocolate. Then place the cubes on a parchment lined baking sheet to allow the chocolate to firm up.
Author: Laura @ PetiteAllergyTreats
Ingredients
2 ripe avocados
1-2 large ripe bananas
1/4-1/2 tsp mint extract
Directions
Puree avocados and banana. Pour into an 8×8 pan and place in freezer until solid.
Remove from pan and cut into desired shapes and sizes. Place back into freezer.
In a double boiler, melt chocolate chips.
Dip frozen bites in chocolate and allow to dry on a baking sheet lined with parchment paper. (Make sure you cubes are frozen solid or else they will melt and fall apart in the chocolate. Please see my notes.)
Enjoy now or freeze for later.