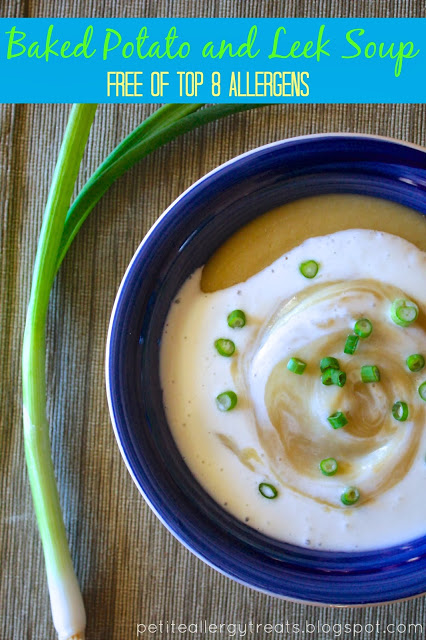 Brrr… I'm freezing. Wind chills of -17 below a just a tad cold for me. Perfect soup weather! Hearty
potato soup that's gluten free, dairy free option, soy free, egg free and free of the top 8 food allergens. This past week has been excruciatingly cold. Our first snow storm of the year brought in about 5 inches of snow and shut down all major highways. Do you get loads of snow each year? It seems like there's always a learning curve with the beginning of the snow season and drivers. We're accustomed to large amounts of snow in Wisconsin so this really isn't anything new. Just whining a little. Sorry. I'll stop now. Once I start it's hard to stop….
(Before I start my story, I feel like I should describe myself. I am about 5 feet tall on a good day. I'm actually closer to the size of a 12 year old girl. Got an image? Ok, start laughing now. Yep, that's me. So… while you're reading this, imagine a 12 year old girl pushing a very large snowblower for the first time.)
With winter here, my husband finally decide it was time to teach me how to use our snowblower. I've never had the need to learn since the past 5 years have left very little snow. My children have been too young to be left alone, so my lucky husband had the job until now. He's still too much of a gentleman to let me snow blow on a regular basis. He merely wanted to teach me in the event it was needed to get up our hill and into our garage.
Have you ever pushed a large machine? In the the snow? It's huge. Seriously, not a regular snow blower but one of the largest on the market.
My husband gave me some quick instructions and then got out of my path of destruction. My first pass along our garage was a learning curve. Apparently, you need to adjust the angle of the blower. I didn't so the wind ended up pushing the snow right back into my face. I couldn't. see. anything. Thankfully, the wind let up and I was able to stop; before I hit the garage wall. I was able to finish the pass without hitting anything. Yeah. First pass is a win!
For the second pass, I adjusted the snow chute and angle it to the side. No snow in the face this time! Snow blowing isn't so hard. Pretty easy actually. Unfortunately, I didn't realize I had created the perfect angle for propelling snow up and onto the house and windows. The entire side our our house was now plaster with snow. Oops. I couldn't stop laughing! My husband just shook head. He didn't didn't think it was that funny but I swear I saw him purse his lips as he quickly turned away.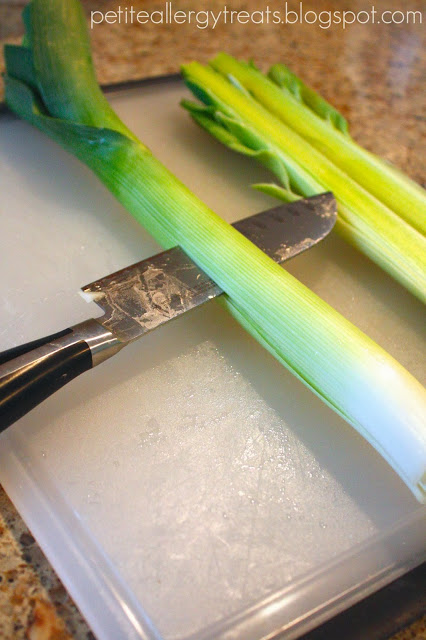 Ok, I was sure the next pass would be my best. Correct my angle? Check. Plan ahead to see where it would be thrown? Check. I was doing great. Since I was doing a such a fantastic job, I wanted to make the driveway extra wide for space to back the car up. I made sure to go close to the front of our driveway. I was pushing forward when all of a sudden an awful noise started. I thought I ran over something. I looked and I didn't see anything. So I started to push forward again. That grinding noise was there again. My husband quickly ran over and told me to stop. "Don't you see that?" Umm, no. What? "You're running over the bricks." (they line the end of the driveway). Huh. Sure enough, that's what the noise was from! And there were marks on the brick from the snow blower blades. Oopsies again.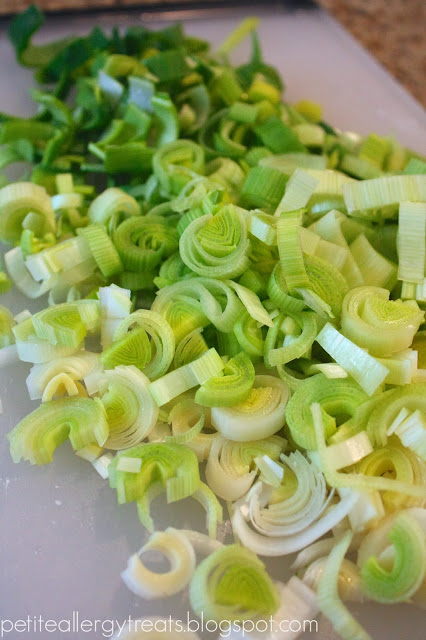 Ok, last pass for my snow-blowing lesson. I finally had gotten the hang of it and I was having fun. Best of all, my husband and I were working together and having a good time. I was busy finishing the border of our driveway. I was being careful to not hit our basketball hoop or my husband's car, but the line wasn't straight and it bothered me. I'm sort of a perfectionist with the way things should look when I first learn things. You should do it correctly the first time because everything builds off of it, right? Anyways, I decided to fix my line and ended up drifting a bit too far left. Ok. Really far left. In other words, I ended up snow-blowing our lawn. 🙂
I just have to say I love my husband. He was kind and watched patiently the whole time. He even had a few laughs with me. The only time he stepped in was to prevent me from further grinding away the blades on the brick.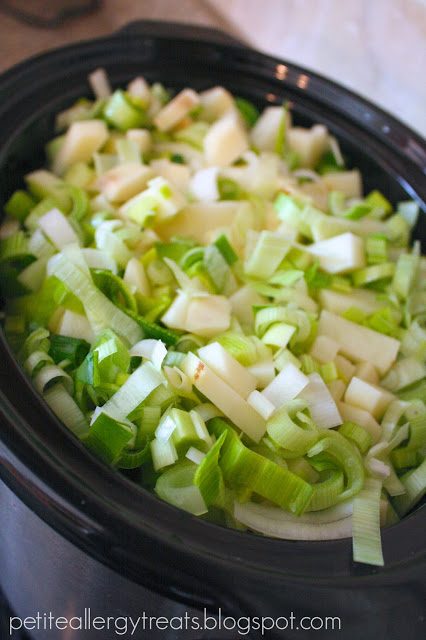 So here's my list of lessons learned while snow-blowing:
1. Be brave and push forward. Even if it means a face full of snow.
2. Make sure to aim the snow away from you. And be sure it's NOT toward the windows of your house.
3. Don't run over bricks that line your driveway. Or continue to run over bricks if you hear the blades grinding them. 🙂
4. You really don't need to snow-blow your grass. Some may argue this, I actually had fun doing this.
5. Make sure your husband is clear before you start again. There was a near miss when my husband was adjusting the angle for me.
Since most of you don't know me well yet, I want you to know that I really am a good driver and not a complete idiot when it comes to large machinery. I used to snowblow my driveway as a teenager and learned to drive on a manual car. I had some mom brain moments with the snow blower. Nothing was broken so, that counts as a win. Just saying. 🙂
Here's the recipe. Simple crockpot. You have the option of making it vegan and free from the top 8 allergens by your choice of milk. It's naturally gluten free and vegetarian. If you're not familiar with a leek, it's very similar to green onion but milder. Be sure to cut it length wise to help remove dirt while rinsing underwater.
I hope you enjoy this!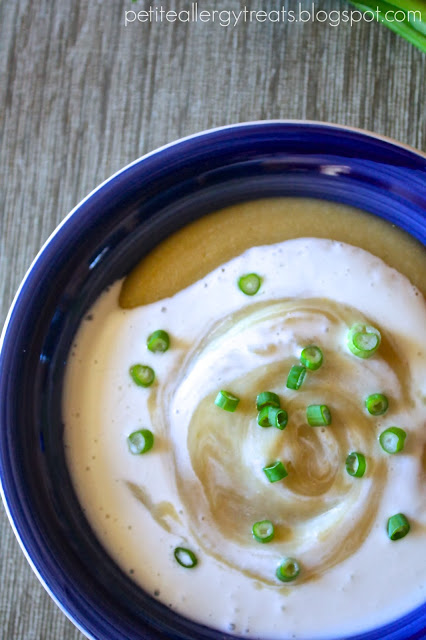 Ingredients
5-6 medium sized potatoes
1 box of chicken stock
1 large or 2 small leeks
3 green onions (reserve one for garnish)
1 tsp garlic
1/4 to 1/2 tsp salt (optional)
1 cup milk of choice (optional)
Directions
Wash and peel potatoes. Chop into small dice size pieces. Add to crockpot.
Cut leek lengthwise and thoroughly rinse dirt and debris from the roots. Chop and add to crockpot.
Wash and chop green onion. Reserve 1 onion for garnish on top, add the rest to crockpot.
Add in stock, garlic and salt.
Cook on low all day (6-8 hours) or high for about 4 hours.
If you want a cream of potato soup, add in milk once soup is finished. Puree with a hand stick blender or transfer to a large blender.