This semi homemade Barbecue Sauce is allergy friendly being gluten free, soy free and contains no fructose corn syrup.  Use this for pulled pork sandwiches, dipping sauce, or anything for the grill.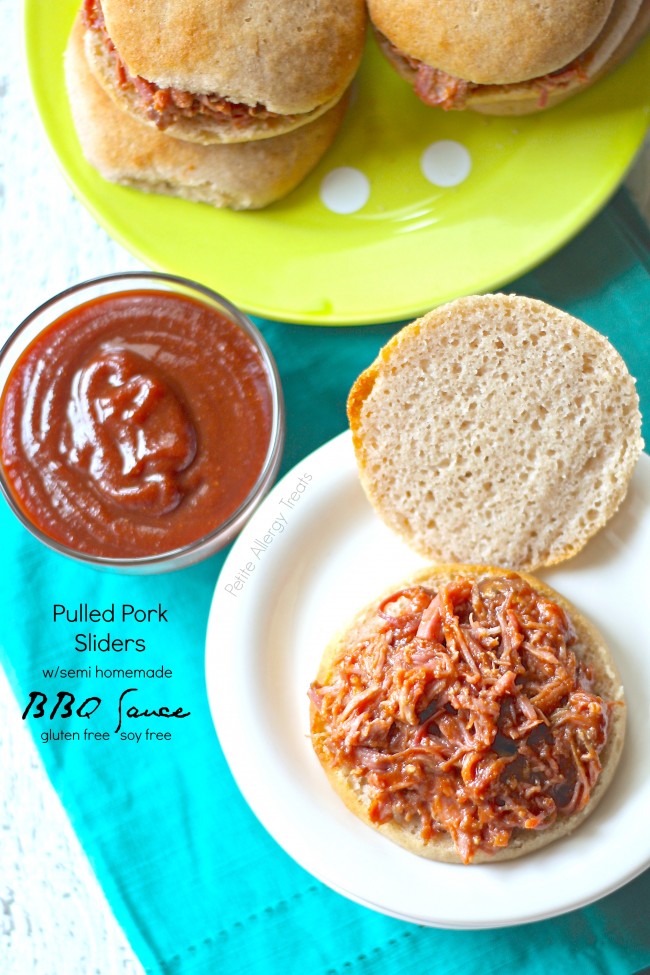 If your kids love (and can tolerate) ketchup, this is a super easy and safe way to make your own.  If you are managing a garlic allergy, this recipe is also a great option, just leave out the garlic powder.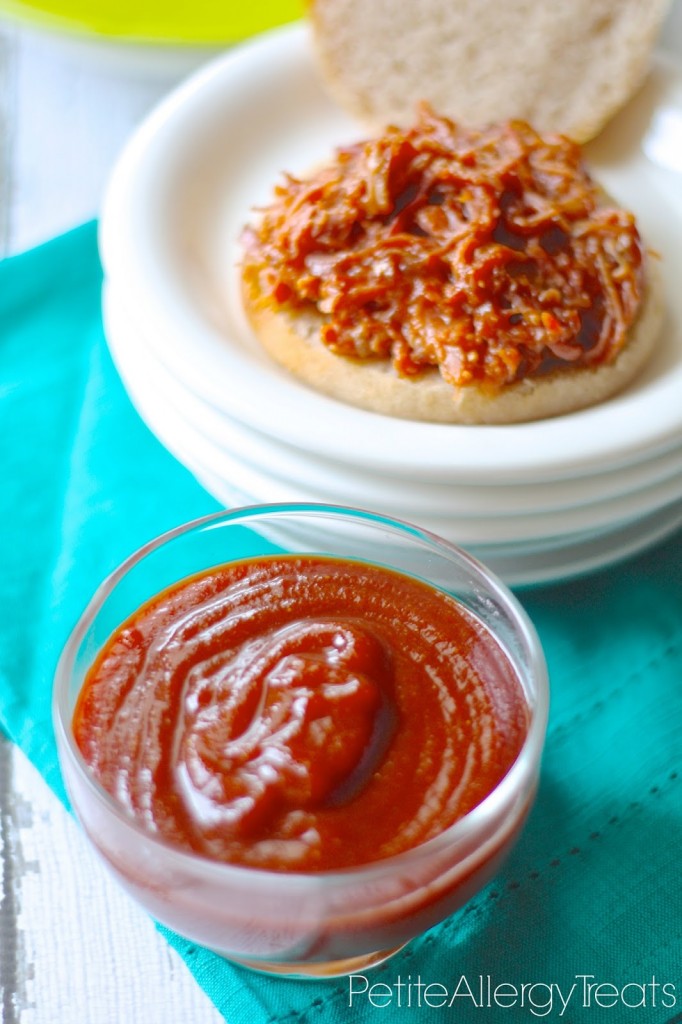 Use your favorite allergy safe ketchup as the base for this simple recipe.  I am very thankful that Mr. N is not allergic to tomato.  I found a safe organic non-high fructose corn syrup free ketchup from Trader Joe's.  It's sugar and sodium content could use some improvement but the main thing it's safe for our food allergies.
By now, you know I love 'all natural' if possible and tend to make things from scratch.  But you may not know I would love to use some regular pre-packaged food/meals once in awhile.  And I do.  It's just hard to find many that fit our allergy needs.  So that in a nut shell, is my explanation for semi homemade things.  Goodness know we food allergy moms do more than our fair share of baking and cooking from scratch. 🙂  I'm not saying I won't even make my own ketchup in the future but it's just a luxury to use the time somewhere else.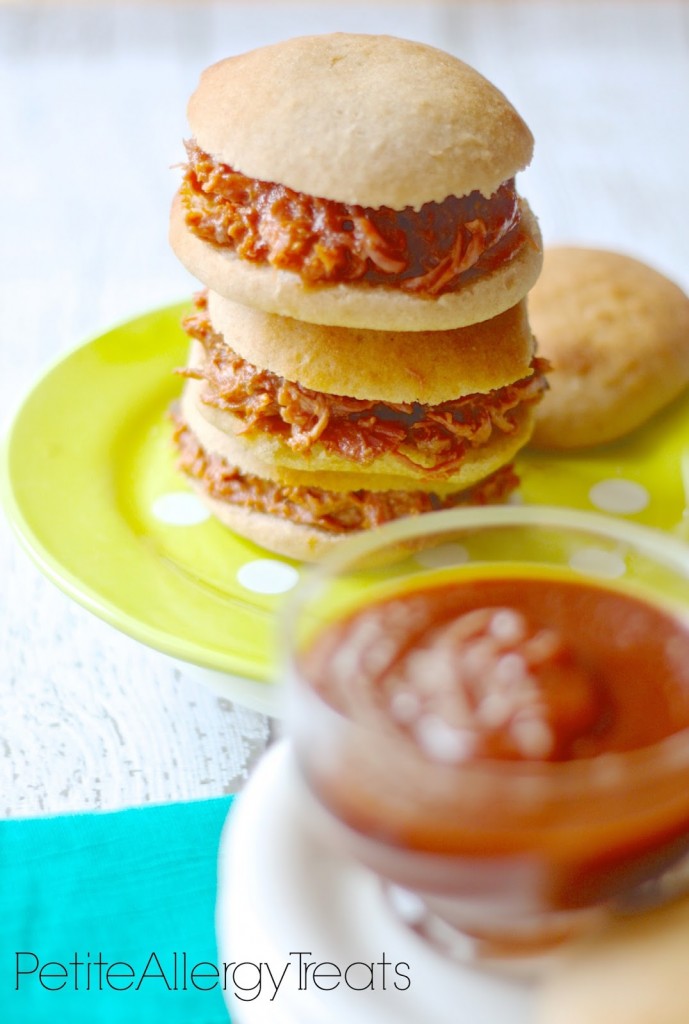 What are some of your favorite allergy friendly foods?  Our favorite right now is Enjoy Life Chocolate Chips.
Ingredients
BBQ Sauce
1 cup ketchup (I use Trader Joe's Organic Ketchup)
1 T molasses
2 tsp white vinegar
1 tsp onion powder
1/2 tsp garlic powder
1 T water (optional if too thick)
Pulled pork (See Cilantro Lime Rice Pulled Pork)
Directions
Combine all ingredients and mix well.  Store in the refrigerator for up to 2 weeks in a tightly sealed container.  (This recipe can easily be double or tripled.  I found that it will thickened up after a day but also tastes better the longer it sits.)
Note: I was informed that vinegar is actually derived from corn.  I certainly did not know this since this is one food we don't manage as an allergy. I have modified the post to reflect this.
Some other recipes you may like: