These Neapolitan Yogurt Parfaits with fruit gummy hearts are the an easy last minute treat to impress.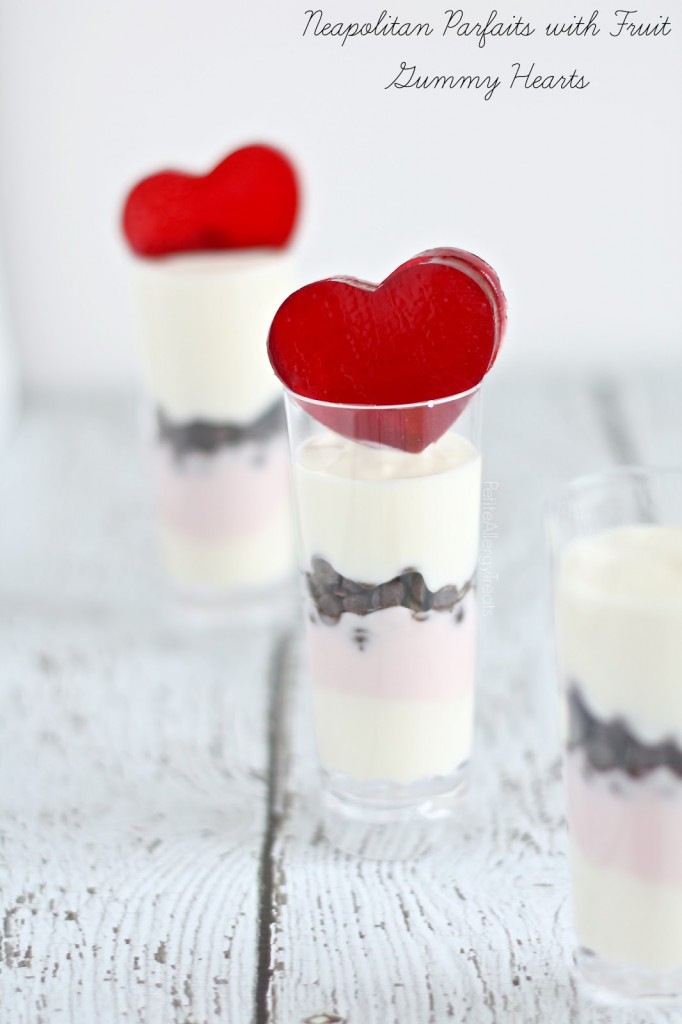 How was you weekend? Was it relaxing at all? I can actually say mine was for a change! My wonderful husband booked a long massage for no apparent reason. I know, I know, you're thinking it's a Valentine's Day gift, right? Nope. He said he thinks I should relax more and knows I can't do that at home. (I usually run outside to relax/ burn off stress. Not happening since the winter has been freezing and we have loads of snow).
So I guess it's a massage. Oh darn, right? And I liked it… it's just hard for me to justify the expense. I'm not one to spend $$ on myself. Which is exactly why he decided to do it for me. 🙂 <3
Love him for spoiling me. A little relaxation goes a long way with a busy week. This week is my son's 100 days of school celebration and Valentine's Day Party. I'll be gathering 100 items tonight with my son then I'll be creating some safe treats for him and his classmates.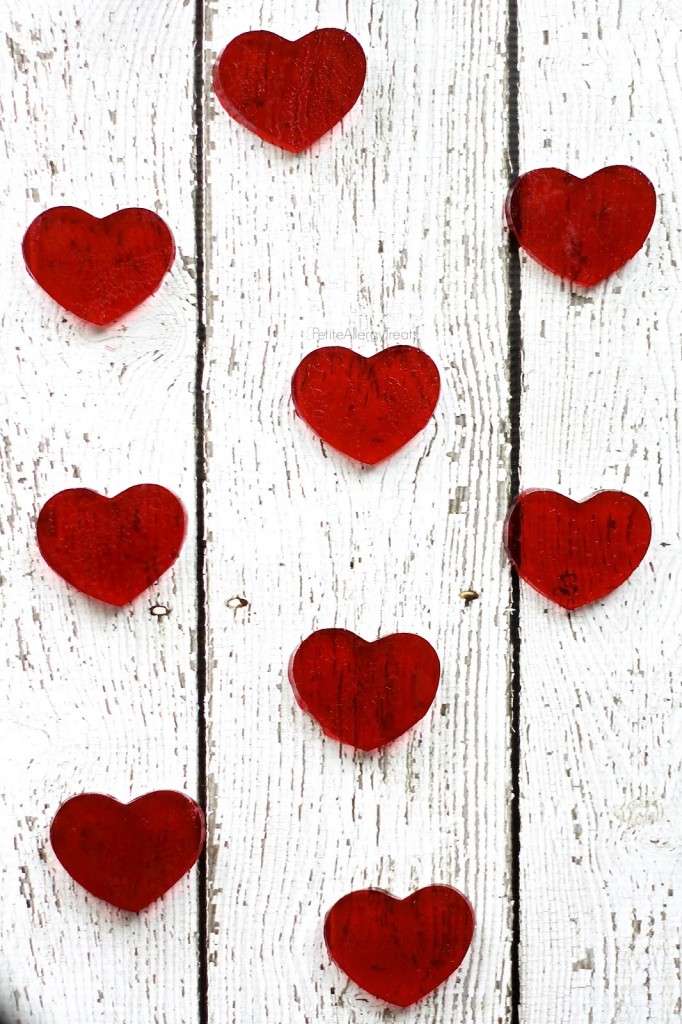 I had so much fun making those fruit gummy lollipops, I thought I'd share another version with you as a last minute V-day treat. These are actually my first attempt at making fruit gummies.
This is one of those super easy and quick recipe that look impressive but is so basic it's almost hard to call it a recipe. Any yogurt can be used and well as swapping out your favorite juice. Don't be afraid of the fruit gummy either. It's just unflavored gelatin and fruit juice.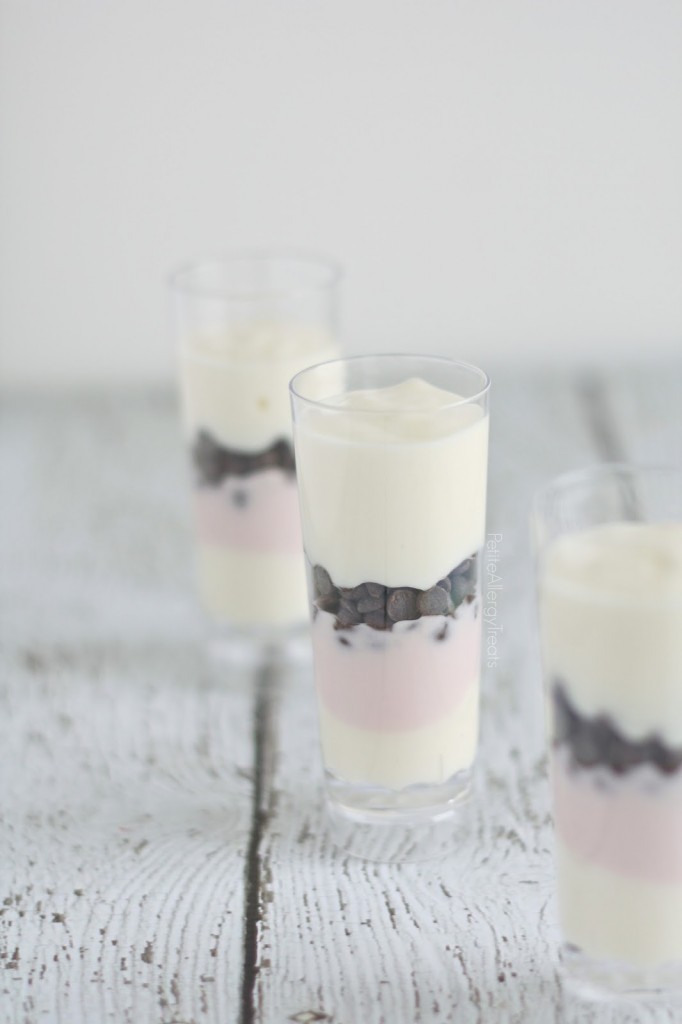 What will you celebrate with this Valentine's Day?
Neapolitan Yogurt Parfait with Fruit Gummy Hearts
Author: Laura @ Petite Allergy Treats
Ingredients
2 cup vanilla yogurt (divided)
1 1/2 T pomegranate juice
1/2 cup allergy chocolate chips (I used Enjoy Life)
Directions
Combine 3/4 cup yogurt with pomegranate juice and mix.
Pour 1/2 of remaining vanilla yogurt into the bottom of 3 small glasses.
Divide pomegranate yogurt mixture equally in glasses.
Add chocolate chips equally to each glass.
Pour remaining vanilla yogurt equally. Top each with a fruit gummy heart.
Notes: These should be assembled right before enjoying. The gummy heart will bleed onto the vanilla yogurt if left too long and the pomegranate yogurt becomes runny. It will still taste fine but just not look as pretty.
Some more things you may like: