Food Allergies should run scared…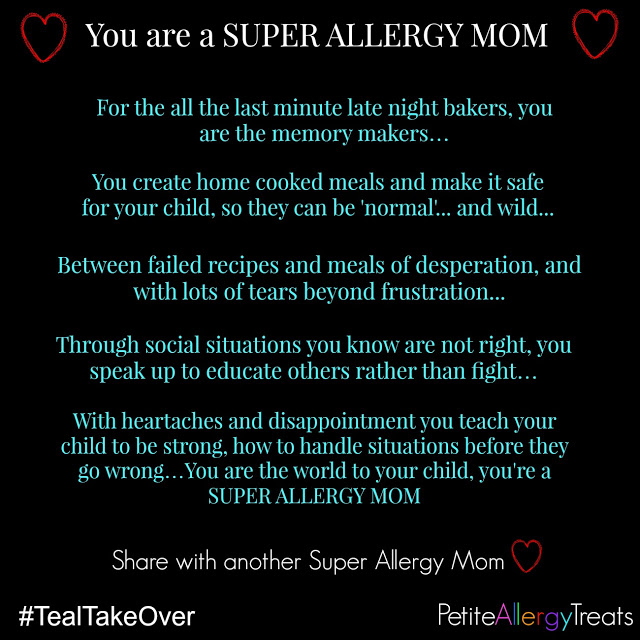 A very Happy Mother's Day to you all! Let this be the one special day everyone recognizes you for all that you do… It's not just the things you do for your family the care and thought put into each day.
Families that manage food allergies are put to a different level of expectations in the kitchen as well a challenges in social situations. The stress of it all can be too much at times. Moms are on the frontline of reading food labels, making meals, packing lunches, calling companies and researching information.
To all the moms out there, YOU ROCK! You are a SUPER ALLERGY MOM!