This is a super easy light Cucumber Salad made with White Vinegar. The flavor is tangy and sweet with a wonderful crunch of a cucumber.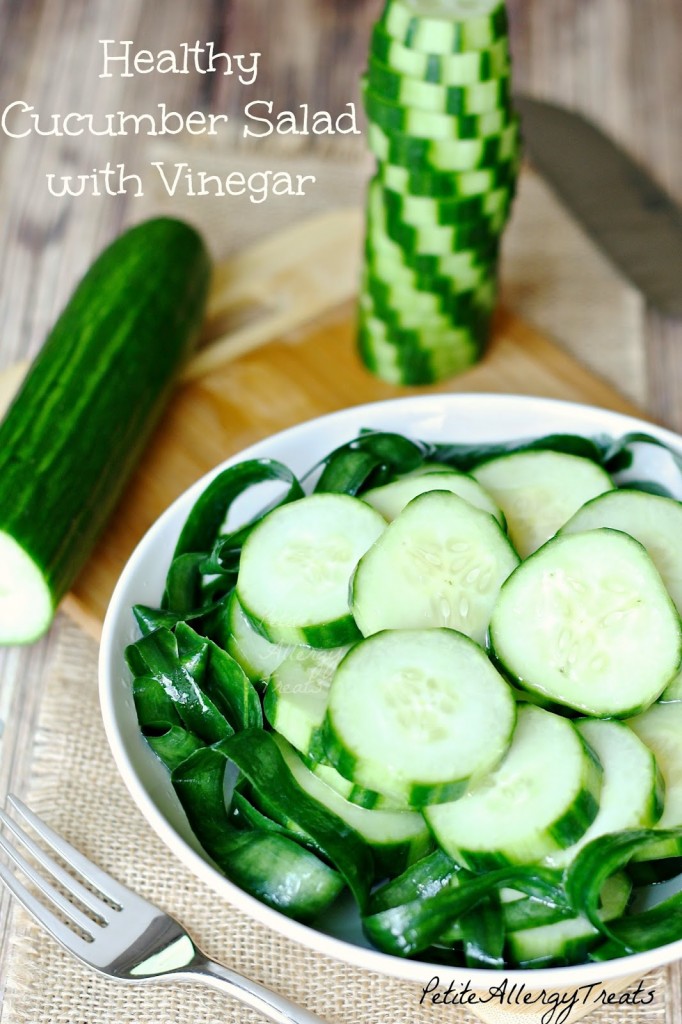 Can I tell you a secret? I have an addiction… I'm addicted to…
Cucumbers.
There. I've said it. I feel better.
Seriously, it's bad…I've been eating close to 1 or 2 large cucumber daily for almost the past
3 weeks straight. (Not exaggerating at all.) It's just that Costco has 3 large english cucumbers
for just over $3. My last trip, I bought 4 packs–that's 12 english cucumbers or roughly 24
regular cucumbers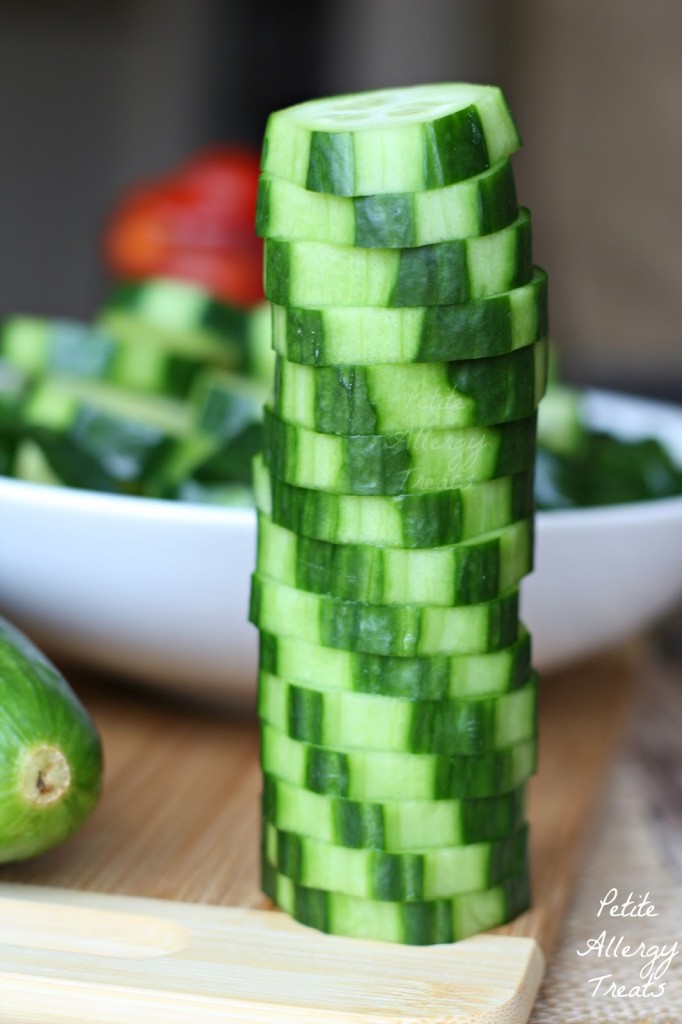 What's so great about an english cucumber? Well, it has a thinner skin, mild sweet flavor
and very tiny seeds (considered seedless). Just wash cut and eat plain. Or dress it up in the
form of a salad.
Made with regular white vinegar, to give it a sour/tangy zing. Add some sugar to sweeten
things and salt to enhance it all. The oil is really good too since your body needs fat to absorb vitamins
and minerals.
Ok, last confession. I made this salad in the early afternoon and it was gone by dinner :-O
Could be worse right? At least I'm craving veggies.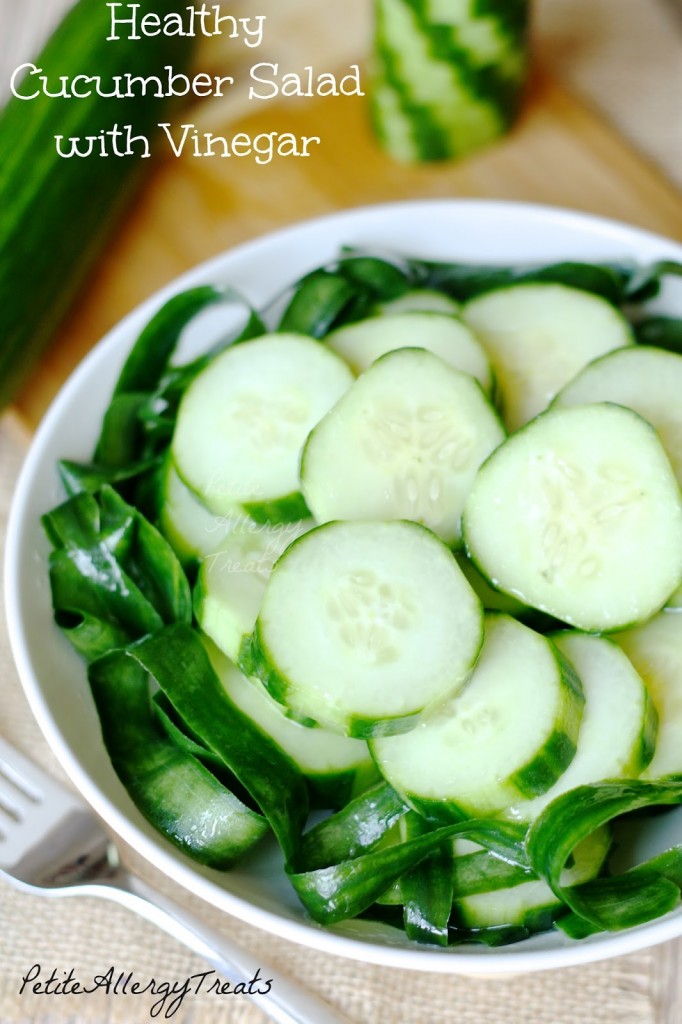 Head out to your local farmer's market for fresh non-waxed cukes or grocery store. Really,
you should go now! 🙂
Ingredients
2 english cucumbers or 4 large regular
1/2 cup white vinegar
1/4 cup avocado oil or mild oil
2 T white sugar
1 tsp salt or to taste
Directions
Wash cucumbers well. Peel skin using a potato peeler. Leave some on for crunch or remove all. Keep the skins add to the bowl.
Slice thin for a faster marinating time.
Combine with all remaining ingredients in a large bowl and mix. Add more salt if needed.
Notes:
This recipe is just a guideline for amounts. Every cucumber size is different. You may need to add a little more of each ingredient. This gets better the longer it sits, overnight is ideal. Eat the skin with the salad! Why not? Extra fiber. I mentioned the english cucumbers have a thinner skin compared to regular cucumbers. The regular is not so good…
Some other things you may like: