The following is a review of Tiger Nuts. I received a package at no charge in exchange
for a review. All opinions are mine.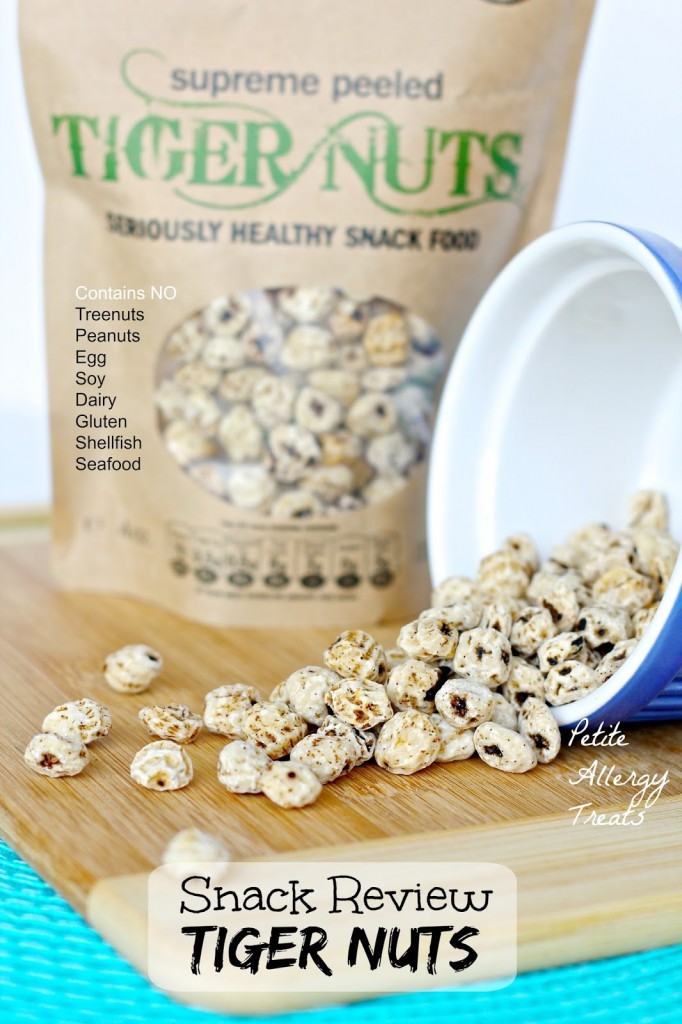 Have you heard of Tiger Nuts? They are NOT NUTS at all. In fact, they are free of the top
8 food allergens meaning they are gluten free (wheat), peanut free, tree nut free, dairy free,
egg free, soy free and seafood/shellfish free.
I'll be completely honest… When I first saw the name Tiger Nuts, I was sure it was a fancy
new nut based snack. I kept seeing the brand and I wanted to find out what it really was. Turns
out it's not even related to any nut family. It's not even a legume. It's related to tubers or the potato
family. The shape of these remind me of tiny miniature dried potatoes. They even naturally come
with the skin intact.
They have a good fiber content with almost 3 grams per serving. The texture of these takes
getting used to. They aren't crunchy but chewy, in a good way. They don't have
much flavor at first until you start chewing. It definitely has a sweet taste that subtly reminds
me of nuts. Another great thing about these is there is NO added ingredients or preservatives.
Nothing like an au natural snack.
Both Mr. Naughty and Sir were super excited to try these. Here goes…
First up, Sir. He's just allergic to peanuts. I got the epi-pens out just in case. He ate one and
liked the flavor. He kept chewing but didn't love the texture. He kept eating them anyways
since "they taste sweet". Fair enough.
Next up was Mr. Naughty with allergies to wheat, egg, soy, tree nuts, peanuts, sunflower,
sesame, beans and coconut. I have to be honest, was a little nervous giving him these. But for
no reason. He ate the first one and immediately asked for more. I waited a bit in between to
check for any signs of an allergy and there were none. (Totally relieved and excited all at once.)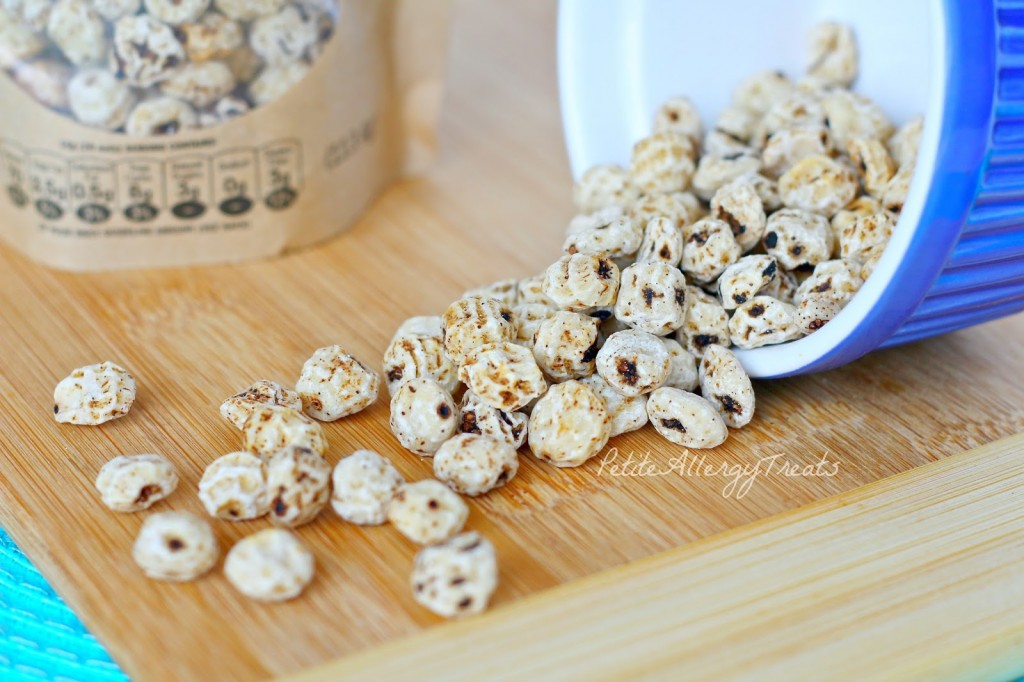 We are so limited on prepackaged snacks. Tiger Nuts meets all of our food allergy restrictions
and aside from washing, drying and peeling they are natural from the ground. School is
coming up fast… they would be an easy snack to pack. Bottom line—the kids ate them
AND they were safe with all of our food allergies.
What do you think? Would you want to try Tiger Nuts? Look for them in your local health
food store or order them online.
Our answer is: YES