Real deep fried gluten free donut holes are a petite treat. 🙂 These food allergy friendly donut holes are gluten free, dairy free, Vegan, egg free, soy free, peanut free and tree nut free.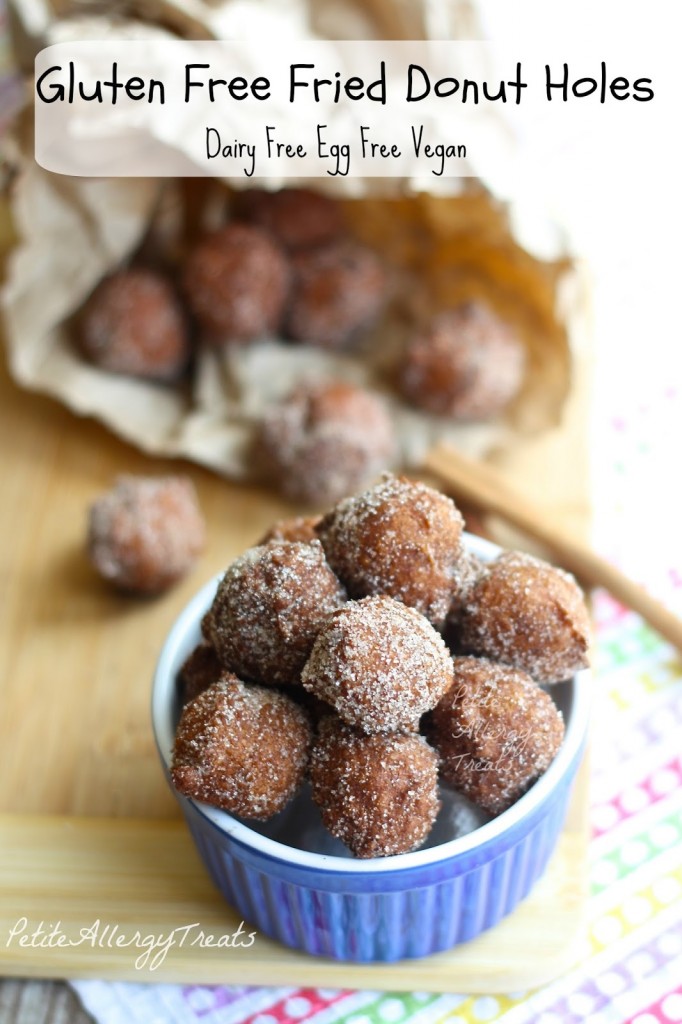 Because sometimes you want the real thing… The WI State Fair started last week and goes
through the next. Fair food always has a bunch of fried things. I used to go every year for the
food and animals. We can't make it this year and we can't eat the food anyways. So for a
little indulgence, I made my own. These aren't so good for you. BUT…Once in awhile a
little of anything is alright.
made fried donuts. In a rare moment, I needed to turn the TV on to settle the kids down. We
had been busy playing Star Wars all morning. We pretended to land in the trash compactor
while trying to escape from the Death Star. Then we were got chased by TIE fighter and had
to fly (ride on a push toy) away to Tatooine (the kitchen). Things were really fun. Too much
really. The boys were SO hyper (and happy) and out of control. Squeals of laughter turned
to screams… turned to running… turned to chasing… turned to yelling (from me). :-/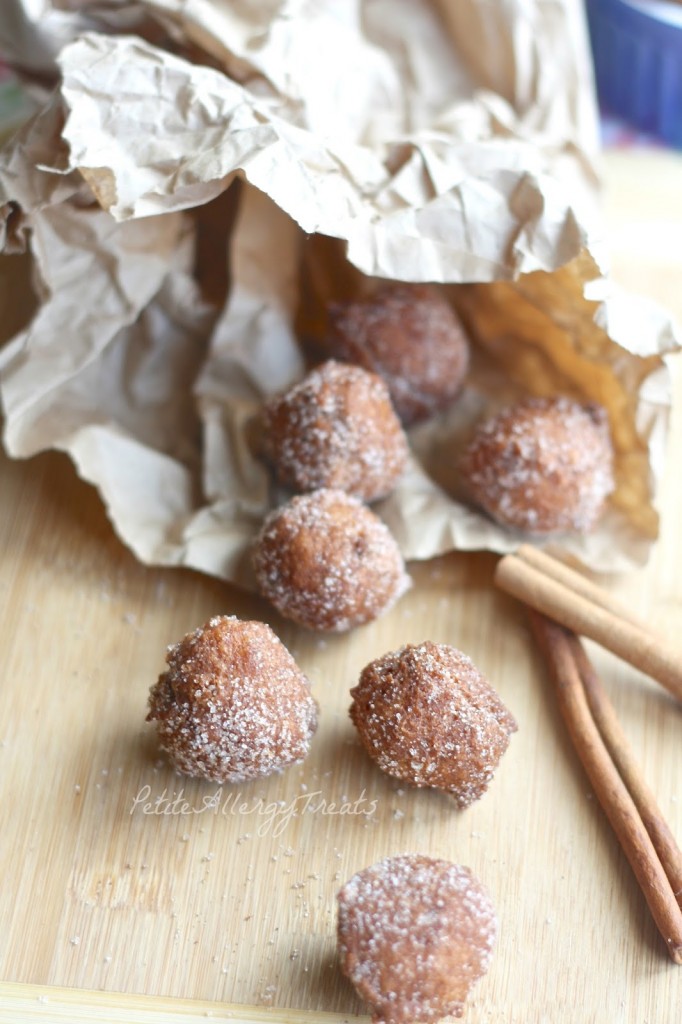 overflowing the bowl. The kids were so crazy at the moment and I needed to get the buns set.
Sesame street wasn't on so I ended up flipping to the Food Network. The Pioneer Women
was on making homemade donuts.
I wanted those donuts.
They were regular wheat and
egg based donuts that seem easy to handle and drop into hot oil.
Why not try it with regular dough that I already prepared? So I did. And now you can too.
The dough is just regular unsweetened bread dough batter. It reminds me a little of Native
American Fry Bread.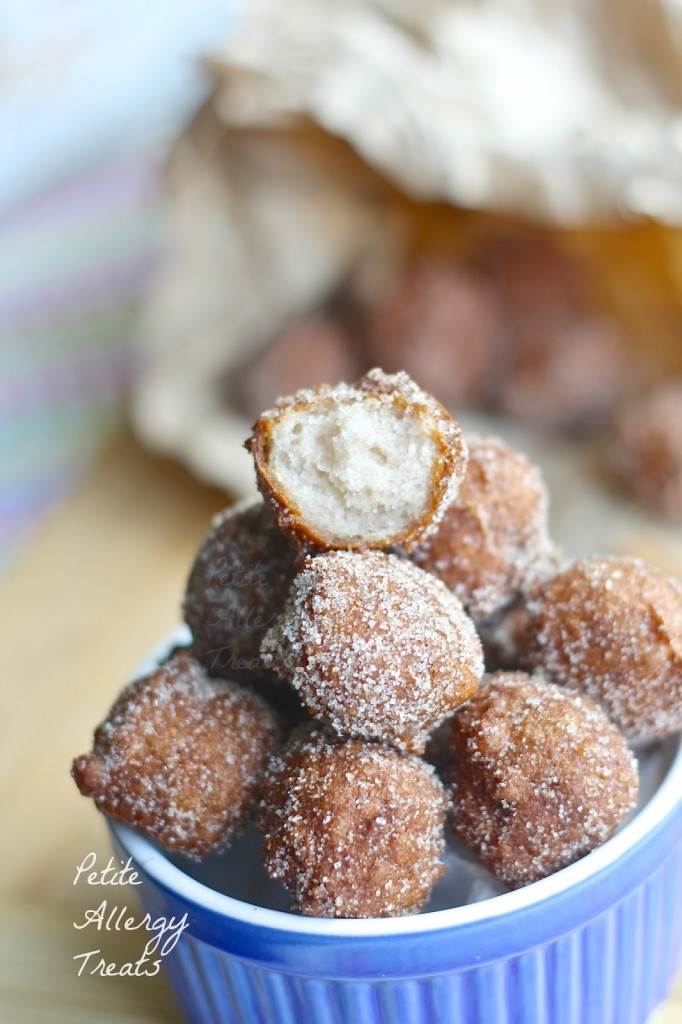 Make these sparingly for a really special treat since they don't keep well after being fried.
Tools suggested:
small cookie scoop
deep small sauce pan
frying thermometer
tongs
papertowels
paper bag
Gluten Free Fried Donut Holes (Vegan Dairy free Egg free)
Author: Laura @ Petite Allergy Treats
Ingredients
Directions
Mix your gluten free bread as instructed and allow to rise once and deflate.
Heat oil to 350 degree. Carefully drop a scoopful of batter into the hot oil. Fry for approximately 2 minutes on each side until golden brown. Remove and drain excess oil on plate lined with paper towels.
Combine cinnamon and sugar in a paper bag shake to mix. Quickly add donuts from the pan and shake to coat. Serve warm.
Notes: Be careful with the hot oil! A pair of tongs isn't necessary but highly suggested to make flipping/rotating easier. When the donuts are done they should start floating. You may need to help submerge each donut hole to cook evenly. I only attempted 4-5 at a time since they kept bobbing around. The cinnamon coating is very mild and can be adjusted to taste. Like any fried donut, freshness only last so long. They might freeze well but then again, I never got that far! 🙂