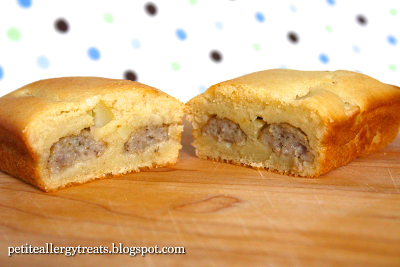 I don't know about you but lately time has been flying! I thought with school starting, I'd be able to catch a break and spend some quality time with Mr. Naughty. Boy was I mistaken.
The last 2 weeks have been a roller coaster of emotions. It all started on a day gone terribly wrong. Thursday's are early release days at school. That means pick up time is 1 hour early. We happened to have a tennis lesson right after school so the afternoon was full until 4pm.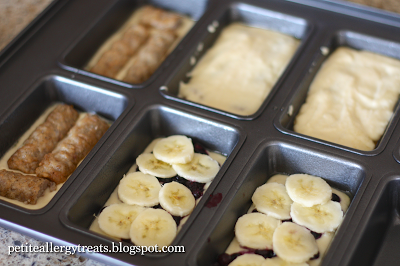 After tennis, we arrived home and I started making dinner. The kids were all over the place so I decided to turn on a movie. Mr. Naughty was restless, walking back and forth to the kitchen and climbing up and down the couch.
That's when it happened.
*Thud* Then screaming. I ran over and found Mr. Naughty on his back. He was climbing the couch (for the hundredth time that day) and fell. HARD. Really hard if he was crying. I picked him up and looked him over and immediately knew something was wrong…
His arm swelled to nearly double it's size before we were seen in the emergency room. I knew he must have broken his arm. I was upset but dealing with it. I could handle a cast right?
Wrong.
My husband saw the x-ray and almost started crying. The doctors confirmed what he already knew: Our son was going need surgery to pin his arm back together.
I couldn't believe this was happening. They wouldn't even let us go home. I spent the night in the hospital worrying about the surgery. The morning came and before I knew it, they took him away. My husband and older son didn't even get a chance to say goodbye. I lost it. I quietly sobbed down the hall to the waiting area.
We sat in the waiting area for an hour before we heard anything. I kept thinking, how many times has he climbed on the couch safely? Hundreds of times.
Thankfully, the surgery when perfectly and we were able to go home later that day. I'll keep you posted on his condition.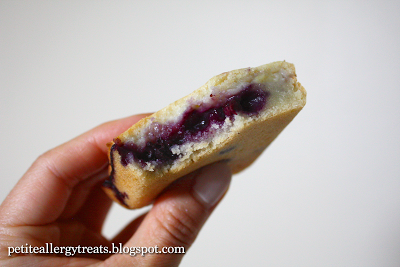 It's a good thing I had these in the freezer! A quick easy breakfast when there's no time.
Ingredients preheat oven to 350
1/2 cup sorghum flour
1/2 cup millet flour
1/2 cup potato starch (not flour)
1/2 sweet rice flour (same as glutinous rice)
1/4 cup sugar
1 T egg replacer
2 tsp baking powder
1/2 tsp salt
1/4 heaping tsp xanthan gum
4 oz applesauce (or 1 egg)
1 cup + 2 T milk of choice
1/4 cup canola oil
FILLING
8-10 breakfast sausages and 1 cup cooked cubed potatoes
or
3/4 cup thawed frozen blueberries and 1 banana
Directions
Combine dry ingredients and mix well.
Add milk, applesauce and oil. Mix by hand until smooth. Batter should be spreadable.
Spray a mini loaf pan or a large cup cake pan with a non-stick spray.
Fill about 1/3 full with batter.
Create a layer of filling.
Cover with batter and bake for 8-12 minutes.
Enjoy today or freeze for a quick grab and go breakfast.