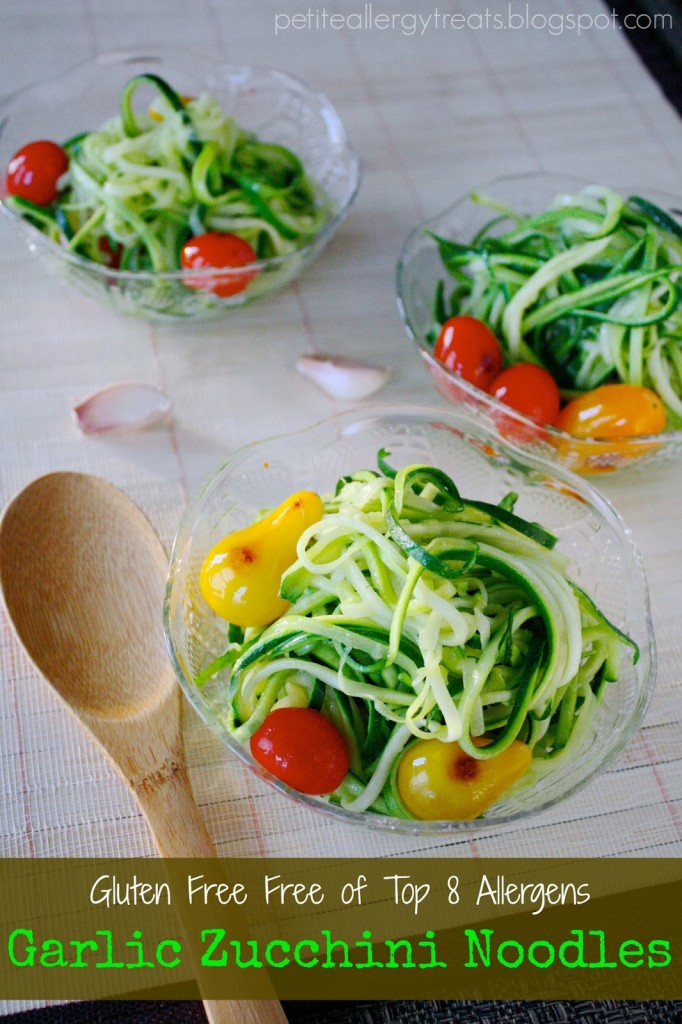 These gluten free garlic zucchini noodles will make you think of summer. You remember that season
right? When it's NOT -36 degrees out and so cold you can make ice cream outside in just 8 minutes!
Think warm thoughts. Think warm thoughts… Ok. Trying. Yeah, I got nothing. Don't you just want to get away? Yes!? Me too! Then, let's say we're headed on a vacation. How about… um…Australia? I hear it's very hot there right now.
Ok, let's pretend I'm your best friend who loves to find adventure, wants to have fun and is a little crazy. Can you imagine this? I think we'd go surfing. We'd get up on our first try and ride the wave all the way to the beach! Our surf instructors would be so impressed they'd convince us to enter the professional surfing contest, that just happens to start in on the very same beach we're on in 10 minutes. We'd entered. We'd win. We'd become famous and make tons of money. My husband would be able to quit his job. Everyone would want our autographs and pictures! Our bodyguards would have to push back the masses. All the talk shows would be banging down our doors. We'd sit back and reflex at how crazy this whole deal is…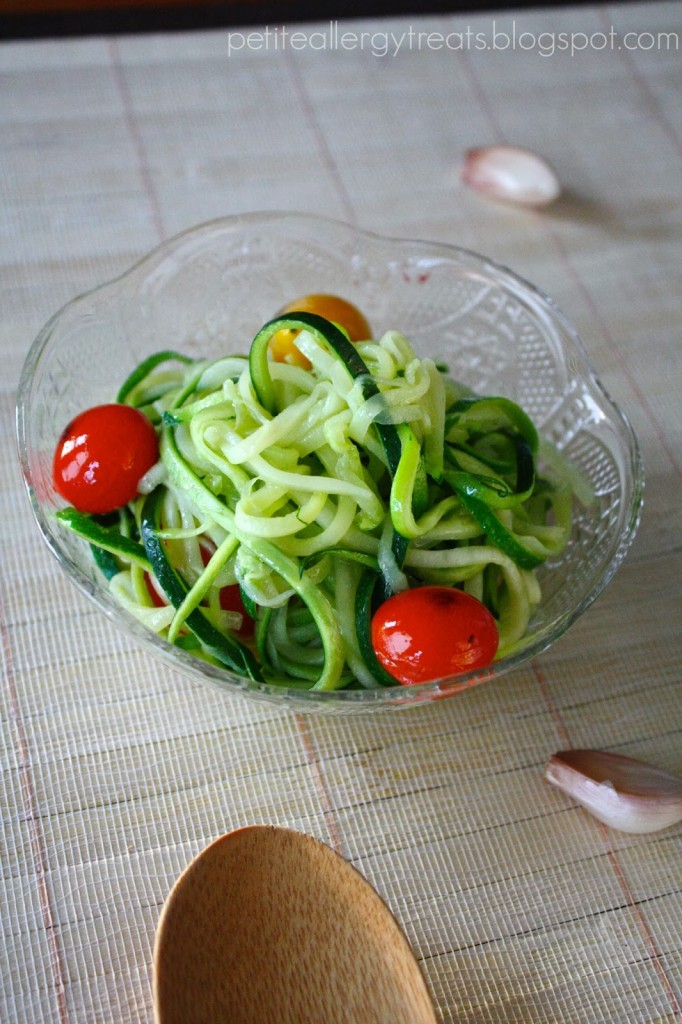 Crazy at the moment, but only due to severe boredom from cabin fever. 🙂 I'm channeling that weird
energy right now… But I'm keeping recipes healthy and I'm still working out.
I'm still in love with my modified potato peeler so I decided to make more vegetable noodles. Zucchini is always there for me when I need it.
Super easy recipe that can be made in less than 20 minutes. Feel free to add your favorite vegetables and meat.


Gluten Free Garlic Zucchini Noodles
Ingredients
2-3 zucchini julienned
1 cup organic grape tomatoes (colored variety)
3-4 cloves garlic
2 T canola oil
salt to taste
Directions
Peel garlic and crush with a knife. Pour oil into a cold pan and add garlic. Turn heat on low-medium to infuse the garlic in the oil. Be sure to watch the garlic so it doesn't burn (it will become bitter). Remove pieces of garlic after 5 minutes and discard.
Julienne zucchini with a modified potato peeler or cut into very thin sticks.
Stir fry zucchini with whole tomatoes on high heat for 3-4 minutes constantly stirring.