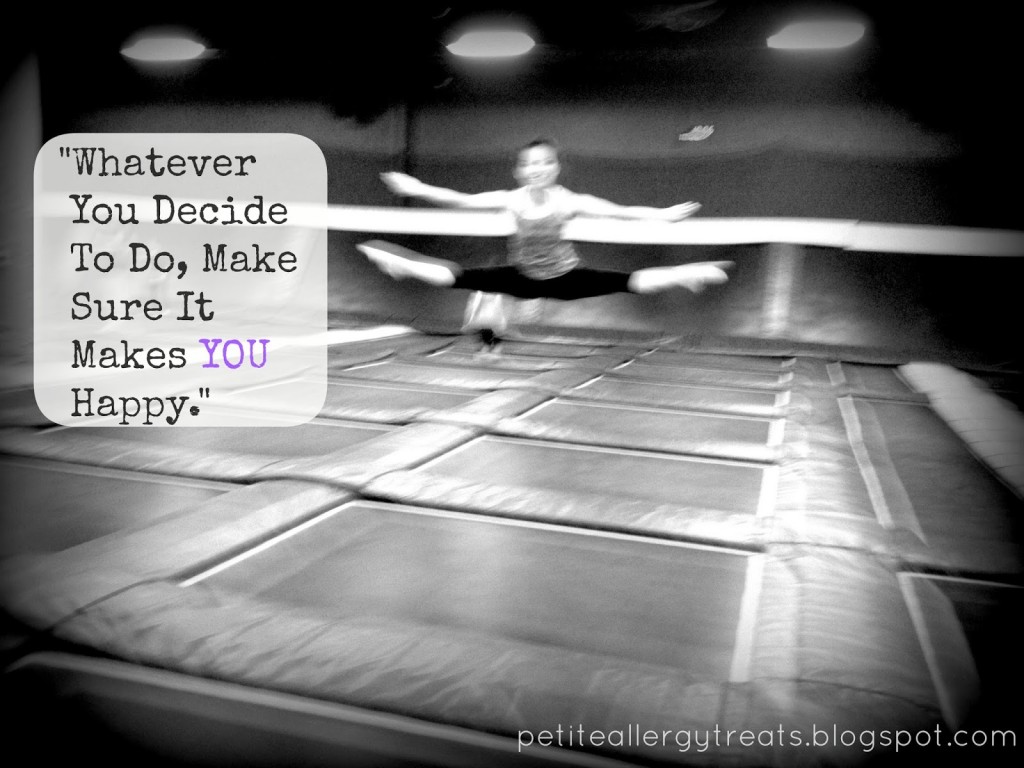 Hello everyone! It's been such a long time; I feel bad I haven't posted since Christmas. First and
foremost, how are you? Did you have a nice and safe holiday with friends and family? I truly hope you did. Holidays are fun with all the gatherings to celebrate friendships and families. They can also be stressful. Stress can be from trying to be a good hostess or making sure no one has an allergic reaction. It can also be from lack of sleep and putting too much pressure yourself to do everything.
I feel like I owe you an explanation regarding my absence. My son has been on his winter break from school and has kept me busy. We had great fun building new legos, creating some awesome Angry Bird drawings, and playing board games. It was so nice to slow down, take a break and spend quality time together. I thought I'd take a few days off after the big rush to post holiday baking treats and last minute gift shopping.
What started out as a few days off, turned into a week. Then a week turned into two. Honestly, I do not feel the urgency to post. Because of this I've been feeling like this blog has quickly turned into something it shouldn't be: work.
Blogging is in fact, work. Tons. Work to create a recipe and upload pictures. I felt like I needed to post something new everyday. I needed to get my ad banners up, join a billion social networks, become active in each of the billion networks I joined and become a voice to be heard. And while this was happening, I should also become an expert photographer, photo editor, computer coder, and team player to work with other bloggers. It's work to actually build the website to look and function the proper way. (I'm still slowly learning.) And what good would all that work have been if I didn't network, because without that, who is going to find you? Twitter anyone? Facebook? Bloglovin?
When I started this blog I didn't really have an idea of how much time goes into creating a good blog. When I do something, I want it to my best. I try my hardest, because that's who I am. Or who I used to be… before title of Mommy and wife. And I do apply this to the everyday ventures of taking care of 2 young boys.
I cringe every time I find a grammatical error (and there have been many). I'll admit my writing skills are pretty rusty since I've haven't the need to write anything substantial since college. It's the time commitment and pressure to post frequently that lead to pushing posts through that weren't ready.
My point is, I've been trying to learn everything at once and in return my overall blog has suffered. I have suffered. I'd stay up past midnight every night. I was constantly on the computer or checking my email on my phone. I'd edited photos until I didn't even remember if I posted them. I stopped working out and gained 5 pounds. I'm crabby when I'm tired and I know I should rest but instead I'd be working on the blog. And my family has suffered. My husband has been supportive but has also opened my eyes making priorities. Last month, he casually mentioned I have taken more pictures of food than our children in the past 3 months. He is absolutely right. And that makes me sad. I know I won't care or remember the new cookie recipe I submitted to Tastespotting or Finding Vegan in 20 years. But I will miss the days when my toddler can't say "microwave" and instead have it come out as "mother f***er". My youngest son just turned 2 in November, my oldest will be 6 in a few months. I feel like before I know it, they'll both be driving and then off to college.
I tip my hat to those bloggers that have young families and can balance work, family, house, friends, and activities. I know I could be that mom too… But now isn't the time for me. I don't want to continue this way…
Time is so much more precious when your children are very young. It's also the most fleeting since it's the time when you're physically needed the most. This is the time you can never get back. (And it's exhausting by itself. ) They'll soon grow up and not want to be with you. And you'll forget what they were like too. They grow up and start having adult notions of how the world really is unfair. You'll want them to stop reaching for that golden ring.
This blog is supposed to be fun for me. I LOVE making new recipes and sharing them with all of you. Really I do. Don't worry, I'm not giving up. I'm just going to slow down. I will still be here posting, but on my time.
I find it much easier to be on Twitter to quickly share a photo or a link to something important. Please feel free to follow me @PetiteAllergy. You can also "like" my page on Facebook to get live updates. And if you haven't left a comment yet, please do. I love hearing from people who are actually reading this. 🙂
xo,
Laura
ps- The picture above is me participating in at Sky Zone trampoline aerobic class 12.28.13. It brought me pure joy and reminded me what it was like to just be carefree.