This Homemade Ranch Dressing is so easy and is soy free, corn free and contains
no preservatives.
dorm life. I was lucky for college. I attended the University of Milwaukee-WI
where the dorms are set up in suites and not the mass communal bathrooms and long
hallways. The set was awesome. Five of girls shared one bathroom and we had an
apartment style door with a hall leading to our individual rooms. The strange part was living
on the 20th floor. Only one of the three elevators would stop at even floors so I was
constantly running stairs. (The occasional false fire alarm at 3 am really sucked since
that meant stumbling down those 20 flights of stairs in a sleepy stupor.)
My undergrad was very time consuming. My major was Kinesiology with emphasis in
Athletic Training. We logged our hours in the training room and the average week
would be 40-50 hours unpaid internship work. I would should up before practices to assist
and asset injuries as well as tape ankles. When practice was over and things were cleaned
up, then I would attend my actual classes. I'd head back to the training room to cover more
practice until 6 or 7pm at night. This was a typical Monday thru Friday and then I'd work at the
hospital 20 hours every. single. weekend. I ended up eating late and only fried foods since
it was the cheapest thing available. Tired and exhausted, most nights I'd eat in my room
with a bottle of ranch on hand.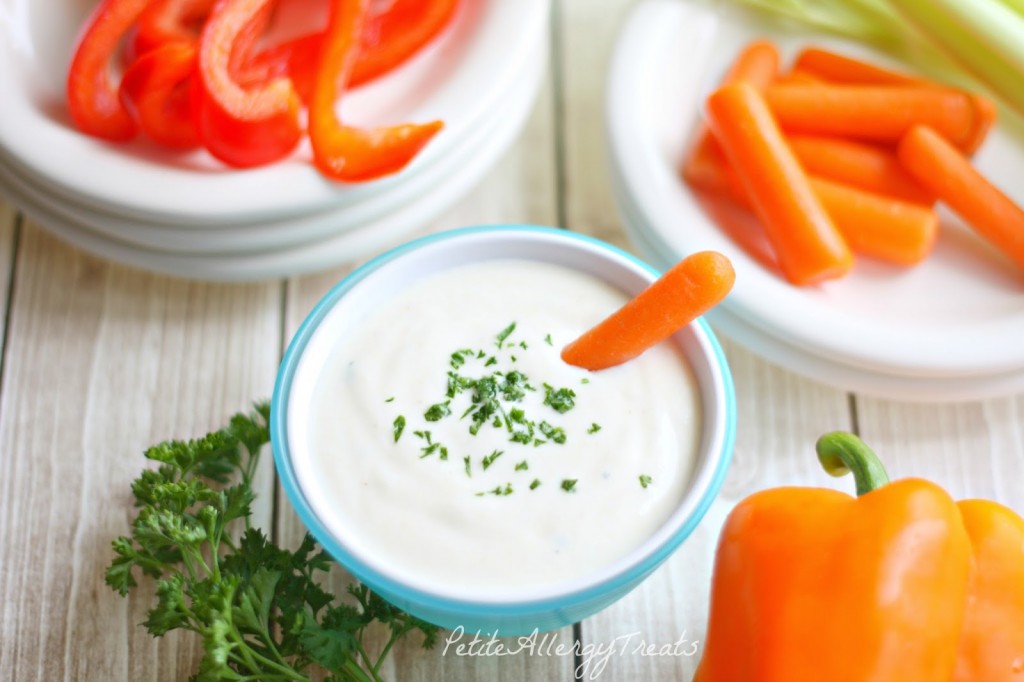 Now that I'm a mom (and no longer have that awesome metabolism or 20 flights of stairs
to climb) I've learned just how calorie packed and unhealthy all store bought dressing
really are. Not to mention, they all contain added junk for textures and preserving shelf
life. I still love ranch but decided to try and make a super easy and more natural version.
I just used plain unsweetened yogurt with some spices thrown in. Nothing impressive but
still really good!
Ingredients
1/2 cup plain whole milk yogurt
1/2 tsp garlic powder
1/2 tsp onion powder
1/8 tsp salt or to taste
pepper to taste
garnish with parsley
Directions
Combine all ingredients except parsley.
Add more salt or pepper to taste.
Garnish with parsley before serving.
Some other things you may like: