These cheese buns are gluten free and filled with gooey cheesy even Peeta would appreciate.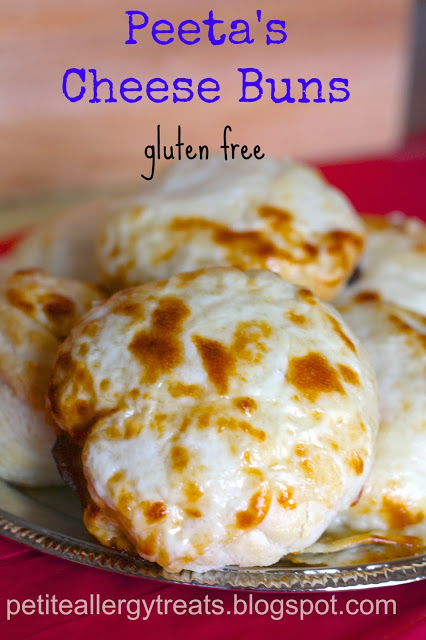 "Happy Hunger Games! May the odds be ever in your favor!"
Will they be able to convince President Snow that true love was the motivation behind the berries? Can Katniss and Peeta find a safe way through the arena once again? Or will the other tributes, like Finnick and Johanna, put a end to their star crossed lover facade?

More importantly, will Peeta ever give us his cheese bun recipe?!
(If you aren't familiar with the hunger games, my apologies. This entire post is dedicated to the release of the second book and movie: Hunger Games Catching Fire. You can just skip to the recipe or risk being sucked into the hype the Hunger Games have produced.)
If you haven't guessed, this were inspired by the cheese buns from Peeta's bakery. They're Katniss' favorite so Peeta makes sure to give her an endless supply. I loved how they described these in the book, "a layer of cheese baked right in." I always thought it would be filled with cheese in the middle too. Add in my love for garlic and these were created.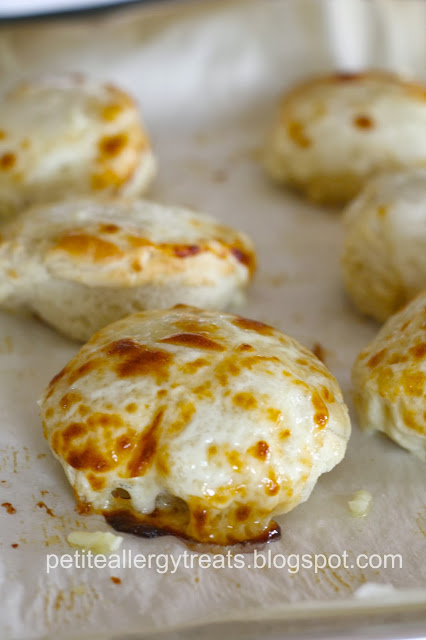 I got sucked in by the books and now I'm totally stuck. I know the next movie won't meet my standards but I have to see it right? I've read the books so I need to follow through. The book were good enough but didn't love them. I ended up reading them while I was nursing, what else could I for 20-30 minutes with one hand free? So when the first movie came out, I had to see it. Big disappointment. Huge. I expected the movie to fail in some level since the books are always better, but was almost an epic fail. They changed so many details it wasn't even the same book. Also, some of the scenes and actors were so cheesy, much like the disappointing Twilight Saga. (yes, I read though too. I nursed for almost 2 years, I needed material to read. Team Edward all the way!)
Sesame street recently made a parody of this too. It's Cookieness Evereat as the heroine along with Pita (as in the round piece of bread). It's a good clean synopsis of the both movies so far. My kids liked it and they have no idea what the Hunger Games are.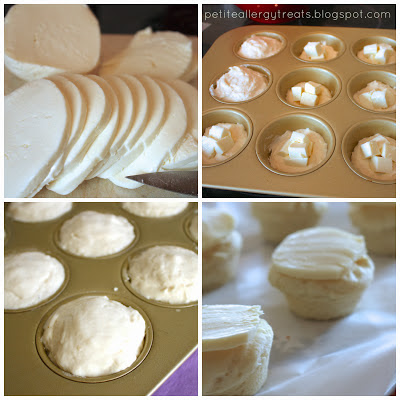 I also convinced one of my friends to read the books with me so we could have movie nights together. We don't go out often, so I'm really looking forward to the day we can see the movie.
For this recipe, I used my favorite gluten free bread mix from King Arthur Flour. I have a few of my own bread recipes but I haven't perfected them enough to share. This recipe contains apples and xanthan gum is in the mix. So far, Mr. Naughty is tolerating them but we'll see in another few days.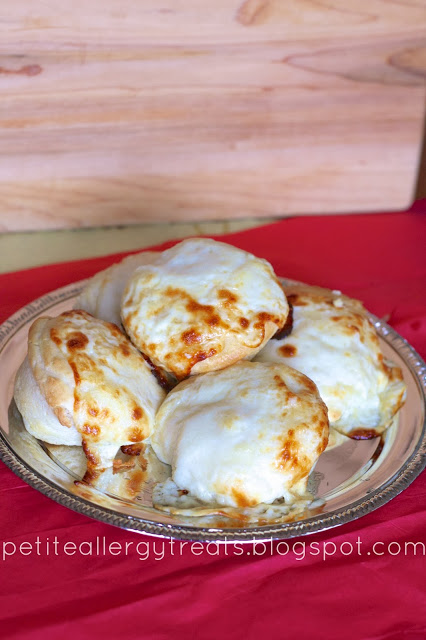 Here it is. Enjoy this! My older son loves them so much he asked for his new nickname to be "Cheese Bun". Noted. I've been packing a cheese bun in Cheese Bun's lunch everyday this week.


Tips: To cut down on the wait time for the bread to rise, make sure cheese is at room temperature and not straight from the refrigerator. If you don't mind the buns looking like muffins, go ahead use paper liners for the muffin pan. Less to clean up later.
Ingredients
1 box King Arthur Gluten Free Bread Mix (includes yeast packet)
1 3/4 cup milk of choice
1 cup applesauce
1/4 cup canola oil
16 oz fresh mozzarella or regular mozzarella cheese
2-3 garlic cloves
2 T canola oil (topping)
Directions
Divide cheese into half. Cut one half cheese into 12 thin circles. Cut the remaining half into cubes. Set aside for later use.
Peel garlic and crush using a garlic press. Combine with 2 T oil and set aside.
Prepare bread mix: Dissolve yeast in warm milk and allow to sit for 5 minutes until foamy.
In a large bowl, combine oil, applesauce, and yeast mixture.
With a hand mixer, add in flour slowly making sure to scrape down the sides of the bowl.
Drop spoonfuls of dough into a greased muffin pan. Fill 1/2 way full.
Place 3-4 cubes of cheese into the center of dough. Cover with remaining dough.
Smooth over the tops of dough with very wet hands. Try and smooth out peaks and make a dome surface to place cheese slice later.
Allow the dough to rise until it reaches 3/4 to 1 inch above lip of muffin pan.
Place in oven and bake for 7 minutes. (If you don't mind buns shaped like a muffin, skip to step 12.)
Take out of oven and gently flip pan onto a baking sheet. Quickly and carefully turn over each roll. Gently press each to slightly flatten to resemble more of a bun shape than a muffin shape.
Place a piece of cheese on the top of each bun. Place back into oven.
Bake another 8-9 minutes or until cheese is golden brown and bubbling.
Remove from oven and brush with garlic oil.
Serve immediately and enjoy!
You'll never want to eat a regular bun again. Be creative and add other goodies instead like veggies or meat.