This Blueberry Ombre Smoothie is a pretty and easy drink. It's naturally gluten free and packed full of antioxidants for help fight off sickness.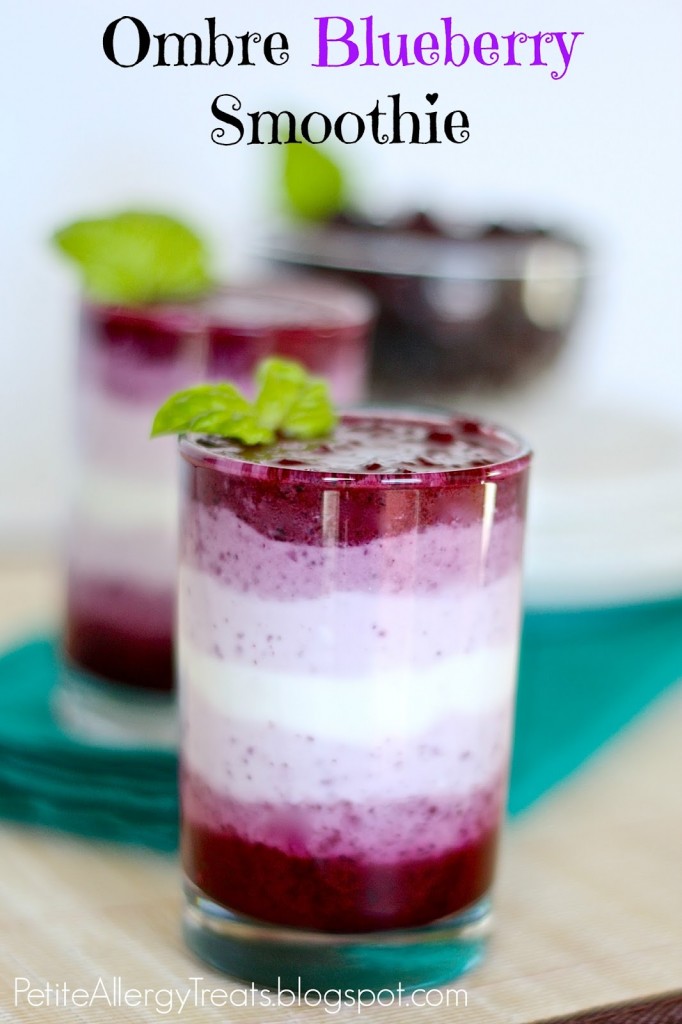 I felt the sickness coming on for a few days. I was in denial. I made it the entire winter without getting sick once. I am not going to start getting sick.
No. No. No!
yes.
I. am. sick. 🙁
I haven't been this sick in years. This is the first time I was out all weekend. Thankfully, my husband was able to take excellent care of the boys, and even took them out on an adventure by himself. I was so exhausted, I fell asleep on the couch in the midst of their play.
I awoke once or twice to the sound of airplanes and my youngest son shouting "F*ck It, f*ck it!"
Huh? Oh, yeah…he has some issues with words… 😛
I just rolled over. No biggie. He really isn't saying the F word. Mr. Naughty's words just seem to come out wrong 🙂 Keep in mind he's only 2. We don't use any profanity in our house so really it's pretty funny when these things come out of his mouth. He really has no clue these words are bad.
My older son loves Star Wars and flies his Millennium Falcon, which the younger one copies. Falcon… F*ck it… Same thing right? At least in my son's language… For more faux
profanity see here
😉 #whateverimsick
I need something nutritious to help fight off this sickness. I'm thinking fresh blueberries. They might just be the perfect food EVER. Blueberries are chock-full of antioxidants and anti-inflammatory qualities. That means they are great for you and keep you young. I want to slather them all on my face to keep wrinkles at bay. Just kidding. (But not really.) Do I even need to mention they taste great and are perfect for smoothies? I always have bags in my freezer on hand for any occasion. I can't wait for the fresh ones to arrive in the stores.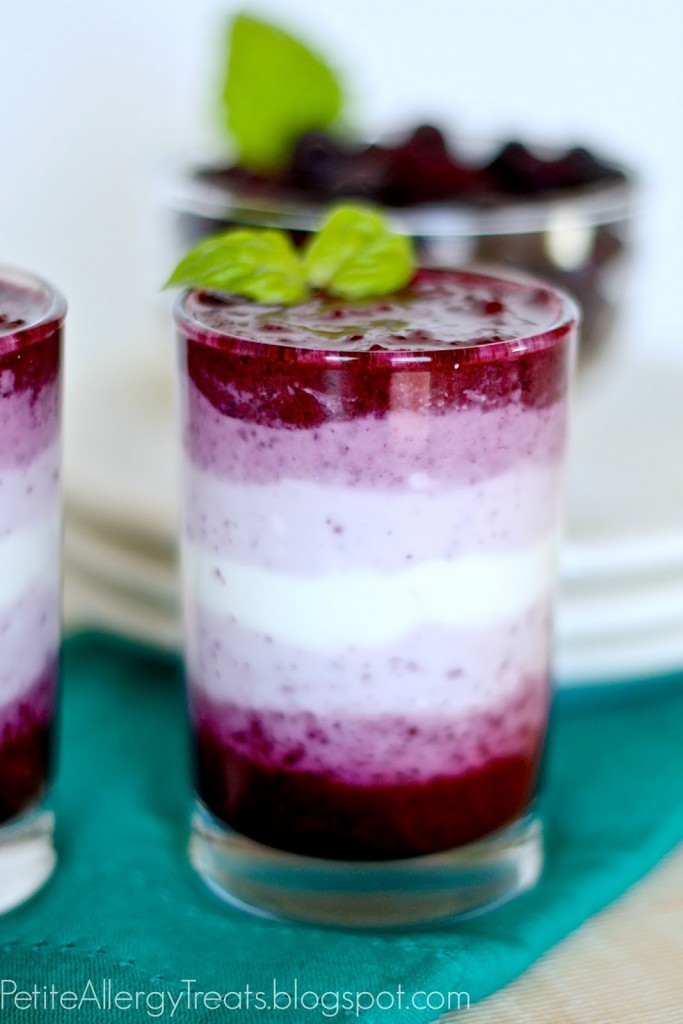 Blueberries are pretty amazing but even they, cannot stop the power of germs. I hope you're staying healthy. I'll be downing these the next week in hopes of getting better faster.
Ombre Blueberry Smoothie
Author: Laura @ PetiteAllergyTreats
Ingredients
1 cup frozen blueberries
1/2-1 cup vanilla yogurt
1 T fresh lemon juice
Directions
Puree frozen blueberries and lemon juice in a food processor.
Reserve about 1/4 of pure blueberry puree and plain yogurt in separate bowls. Use 2 additional bowls to mix the other colors.
Make the first layer with the plain puree.
Gradually add blueberry puree to yogurt to reach desired colors. Make a layer with each, reserving some to make the top layer.
Add the plain yogurt for the white layer.
Repeat the steps.
Or you can just puree everything together to save time. 😉