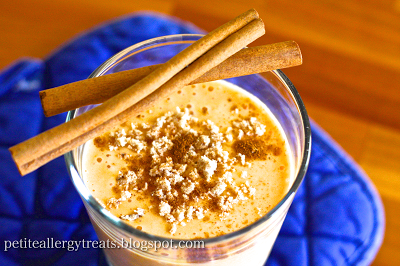 This is for all you pumpkin lovers out there…

Pumpkins are fully in season and I'm so excited! There are so many ideas to use pumpkin. I can't wait to show you all the things I have lined up.
This is a super easy shake that's healthy too! Instead of using high calorie ice cream or frozen custard, use a whole yogurt. Add in frozen pumpkin puree, a banana, a touch of pumpkin spice and you have a winning combination.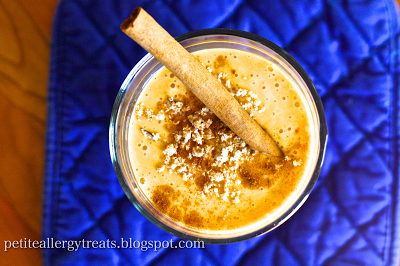 The best part is you don't need to add any sugar. There's plenty of sugar in the yogurt and banana. I love this because I don't feel guilty giving it to the kids when they beg for it. I made this and the kids literally were asking for more before I was done taking pictures.
The kids enjoy the pumpkin spice, but less tends to be more as a rule in our house. I only used 1/8 tsp pumpkin spice for a mild but noticeable flavor.
Ingredients
1 large banana
1 cup whole milk yogurt
1/2 cup frozen pumpkin puree
1/8 to 1/4 tsp pumpkin spice
Directions
Freeze pumpkin puree overnight.
Add all ingredients to a food processor or blender and mix until smooth. Enjoy!