This easy Caramel Sauce (Dairy Free Vegan) is a perfect sweet ending on a decadent dessert.  You won't believe this homemade caramel sauce is ready in about 5 minutes, contains no refined sugars and only has 3 ingredients.  This healthy caramel recipe is great for dipping and made from dates, a Food Allergy dream!
I loved caramels as a kid.  It didn't matter if it was caramel candy, caramel apples or the fake glaze from the jar.  And the quality of ingredients never matter, to me until now.
Most caramels contain dairy as the main ingredient other things like corn syrup and stabilizers like hydrogenated fats.  Clearly not for those with dairy allergies.  But there are plenty of dairy free caramel sauces out there like Megan from Allergy Free Alaska's Liquid Gold or Fork & Beans Caramel Vegan Caramel.  Those are really outstanding dairy free Vegan recipes.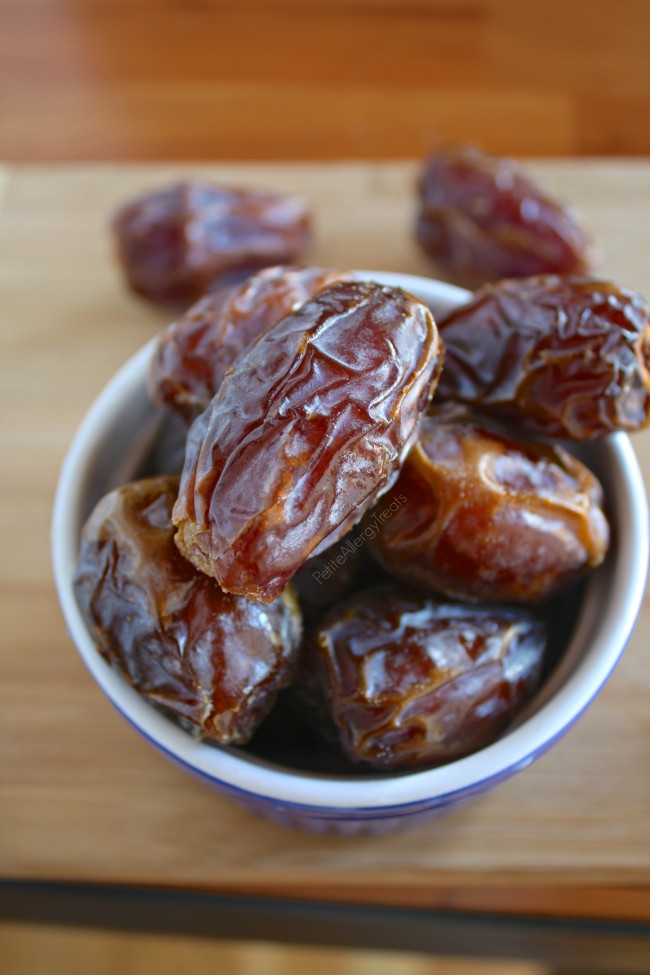 But…
Those all take time.
It takes time to make the sauce and more time to make something to use it on, right?  And as Summer arrives, forget about it, time just flies out the window.  All the extra special activities and social gatherings are almost too much at times.  You know what I mean…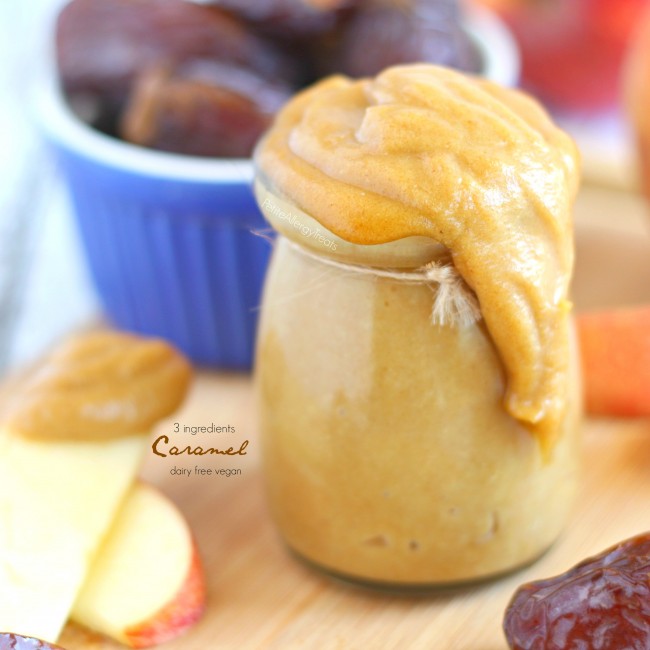 I mentioned on Facebook how we sometimes opt out of attending picnics and other social events simple because it's stressful.  Many of you shared your thoughts and concerns with social gatherings to help confirm I'm not the only one who does this.  In addition to the stress of people not understanding the 'deal' with asking question after question regarding ingredients.  Staying at home also relieves the need to cook/bake something to match the food being served.  This thread was a great dialog between so many of you.  I know only people managing allergies truly understand all the unspoken social rules in keeping safe while eating away from home.  It made me feel better talking with you and of course 'normal' in my concerns and actions.  (You can read the full thread here)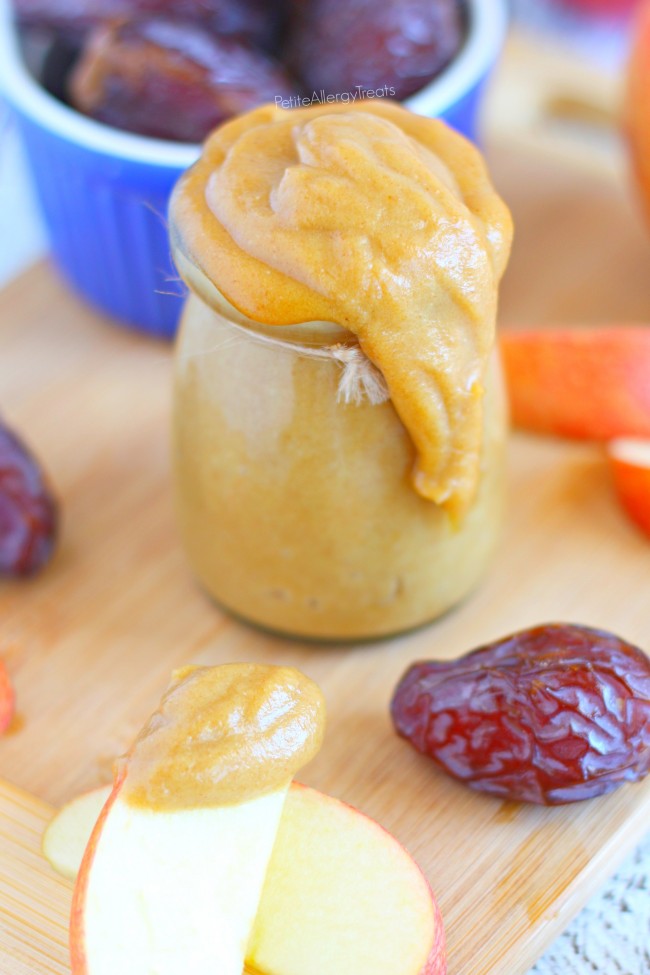 So here's a quick, easy and healthy dessert topping you could make for taking to social event.  Or for just staying at home, like us.
Enjoy this simple caramel sauce that really tastes like the real deal.  Feel free to keep that info to yourself when you serve this to your kids. 😉

Caramel Sauce (Dairy free vegan)
Author:
Laura @ Petite Allergy Treats
Ingredients
8 medjool dates
3 Tbsp oil (I used avocado oil)
4 Tbsp water
1 tsp vanilla extract
Instructions
Pit dates and coarsely chop.
Combine all ingredients in a high powered blender or large food processor.
Process until smooth. Add less water for a thicker caramel or more water thinner for consistency.
Notes
Makes about 1 cup caramel
Some other things you may like: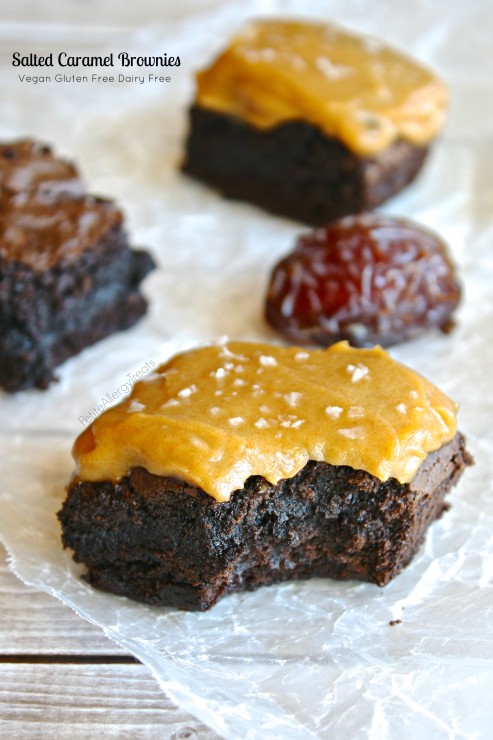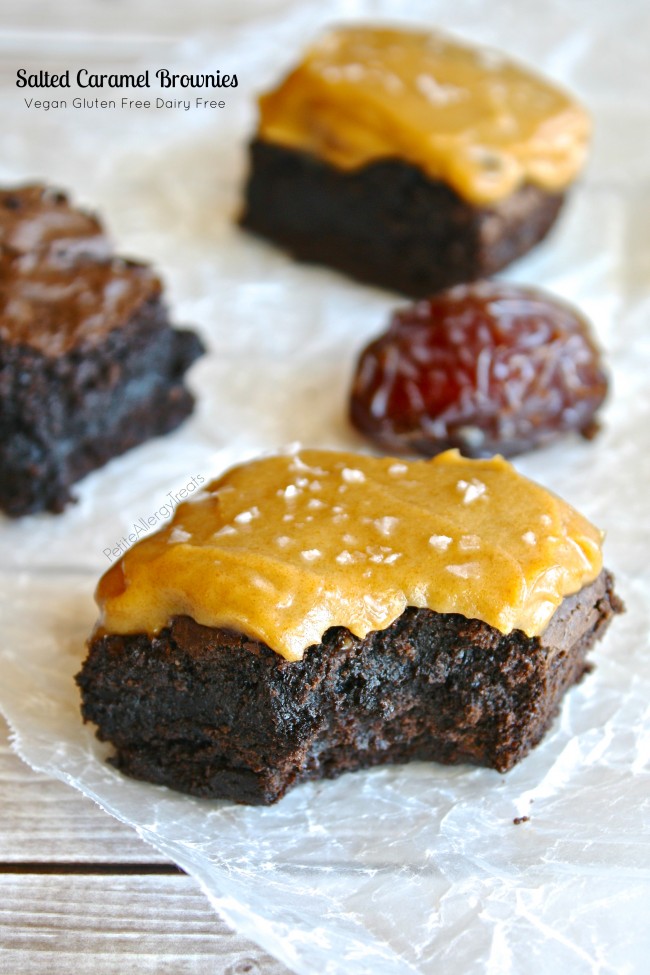 Salted Caramel Brownies- gluten free egg free vegan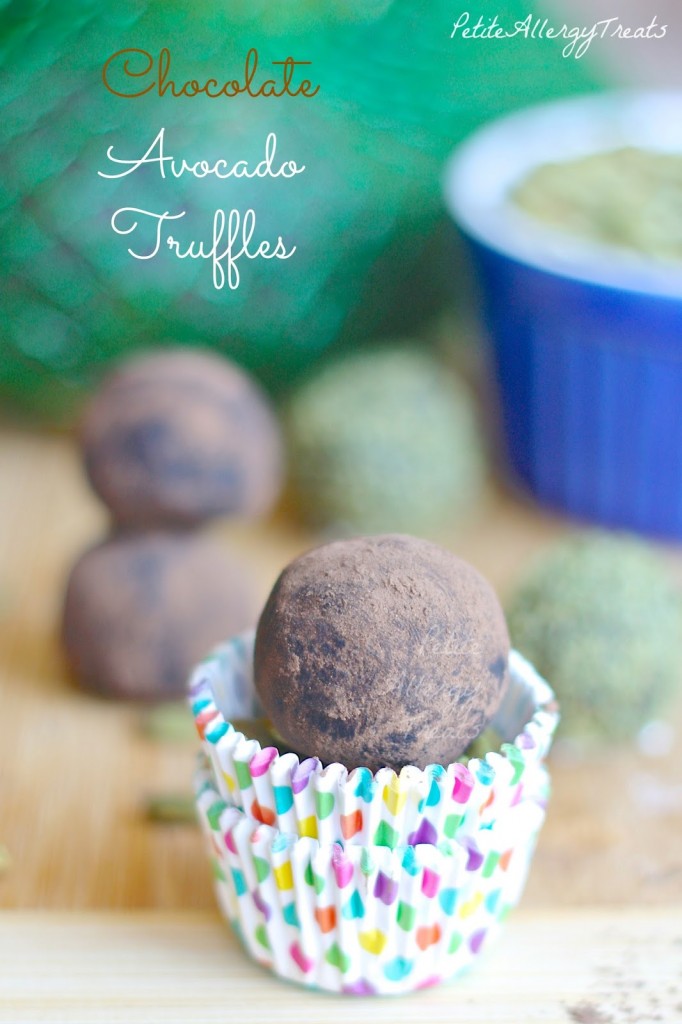 Chocolate Avocado Truffles- dairy free vegan