This easy 10 minute no bake Chocolate Coconut Pumpkin Seed Bark  is a great
holiday party snack.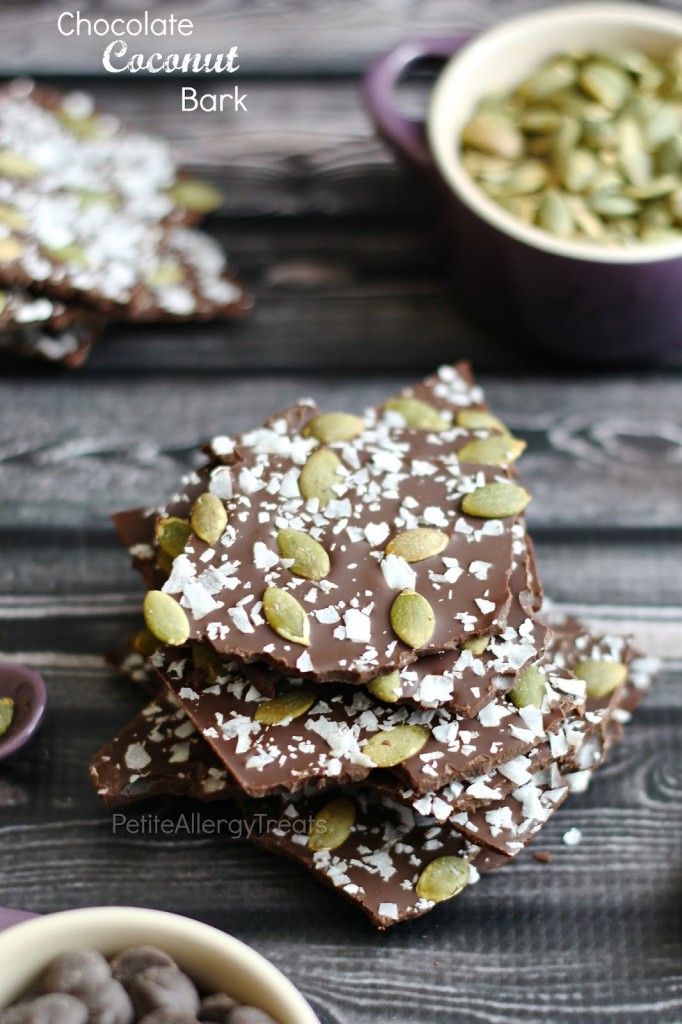 This week has gotten away from me… All this prep for one HUGE day of cooking a feast has left me without time for much more.
Plus, Sir is home from school on break.
And my husband and I celebrated our 7th year anniversary.  We're not busy at all, are we? 😉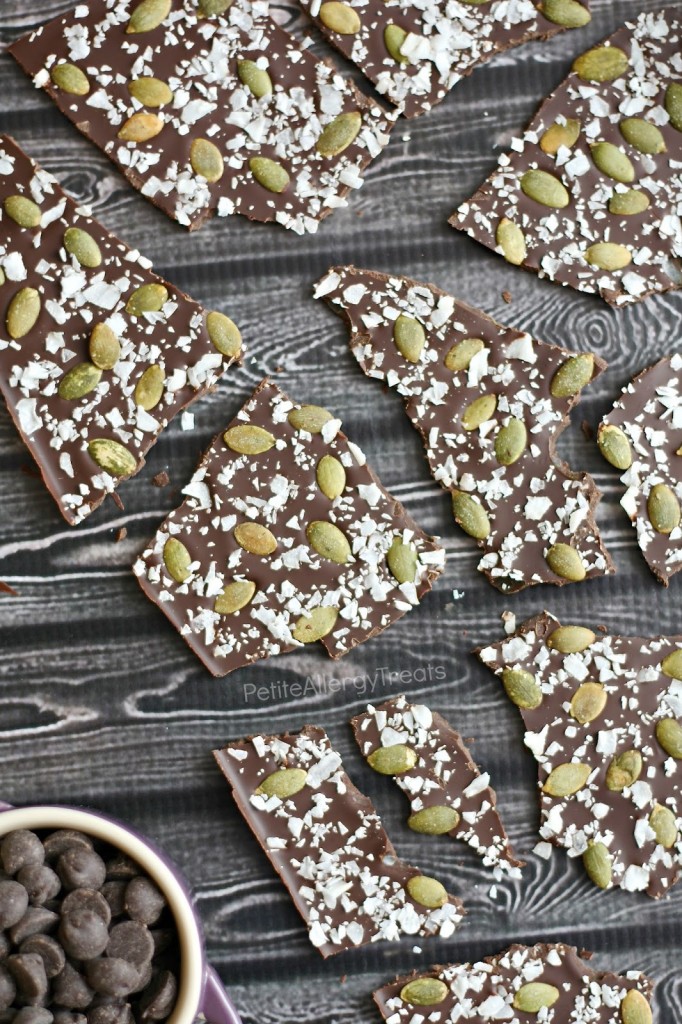 It's been a fun few day with my son at home.  Our favorite games revolve around the small
shark Mr. Naughty received for his birthday- Holy Smokes.
Holy Smokes is a great white shark finger puppet, who loves to eat anything and everything.
The poor thing's teeth are dirty from chopping down on feet, cars, butts and of course the play
tent.  The kids panic whenever the Jaws Theme starts (duuun dun….) and run with hysterical
screams into the tent to hide.  Holy Smokes proceeds to circle the tent and then violently shakes it.
More peals of laughter.  It never gets old.  😀  The whole term wear it out, the way a 
three year old would do, from Alanis Morissette has taken a whole new meaning.  It's
literally been hours of endless stalking, scaring and laughter.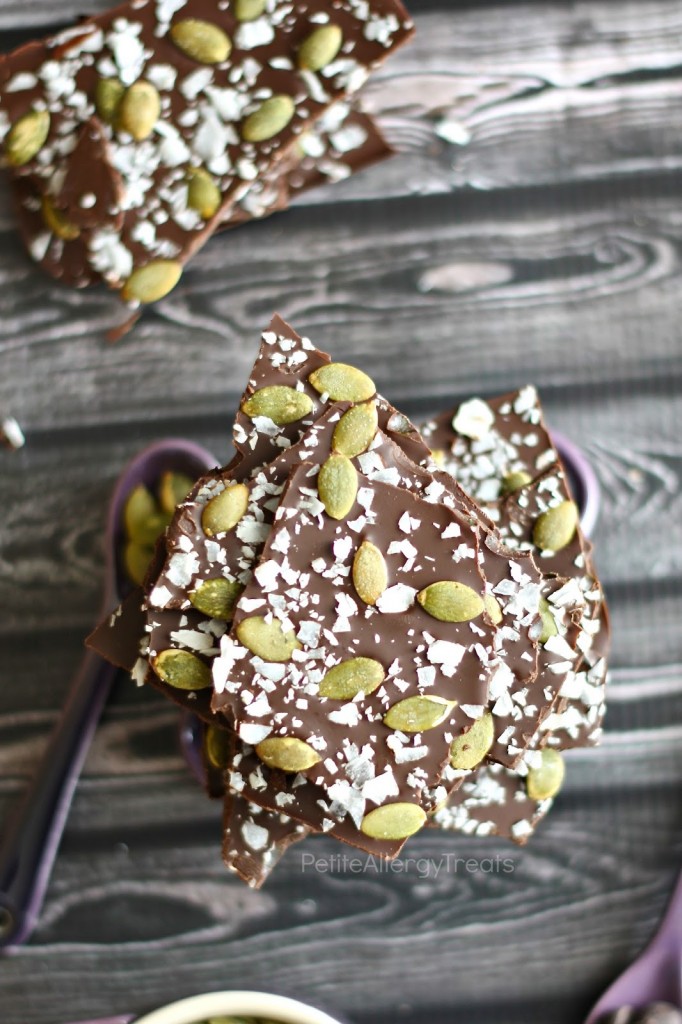 Another thing I love this super easy Chocolate Coconut Pumpkin Seed Bark.  When you have no time to bake, this easy coconut pumpkin
seed bark comes in soooo handy!
For all the latest up to date happenings follow me on:
PINTEREST | TWITTER | FACEBOOK | INSTAGRAM | GOOGLE+
Chocolate Coconut Pumpkin Seed Bark
Author: Laura @ Petite Allergy Treats
Ingredients
1 bag Enjoy Life Chocolate
1/2 cup pumpkin seeds
1/3 cup coconut flakes
Directions
Melt half of the chocolate chips in the microwave.  Stir in remaining chips until smooth.  Pour into 13×9 inch pan.  Evenly coat.
Add pumpkin seeds and coconut flakes.
Cut into desired shapes and sides after chocolate sets.
Notes:  You could really add anything you wanted to this bark.  🙂  By melting only have of the chips in the microwave then added the rest will make the chocolate set up faster…. like 5 minutes in the refrigerator instead of an hour or more.  It's all about the chocolate crystals. 😉
Some other things you may like: