Brighten up any pie or dessert with a dollop of dairy free whipped coconut cream.  It's a
copycat of cool whip, that happens to be Vegan, gluten free and super easy.
There just never seems to be enough time these days… I can't believe it's already been 3 years.
My son celebrated his third birthday and with that comes trouble. 😀  Ok, not exactly trouble
but some serious mile stones are heading our way back to back.
First on the agenda is breaking the pacifier habit.  I know, I know, I KNOW.  He's three it's
about time, right?!
BUT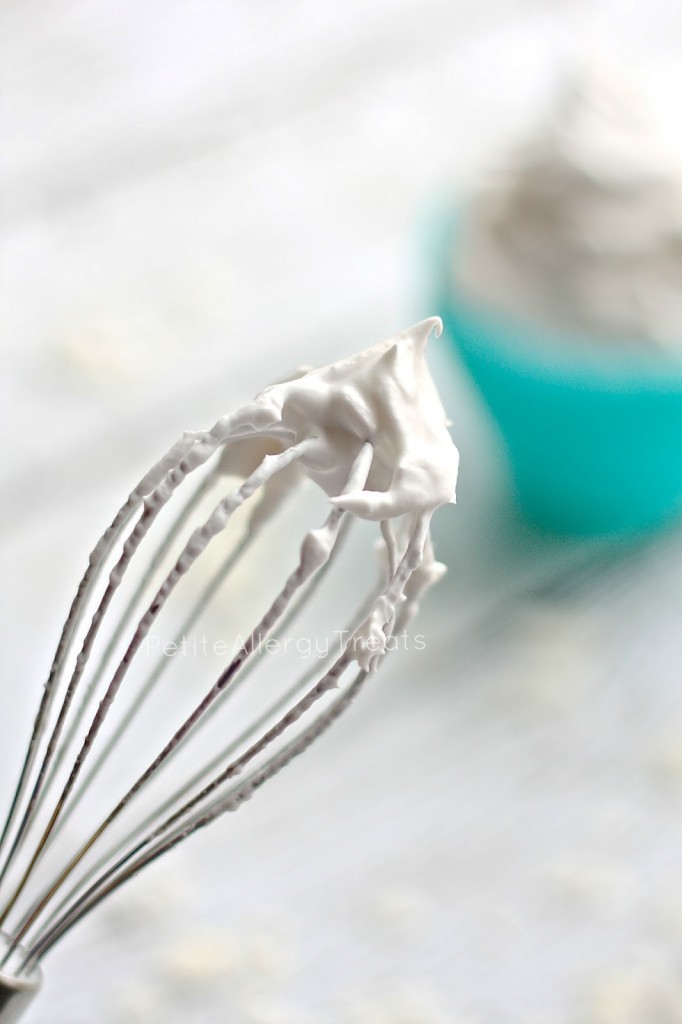 It's one of the last things that makes him a baby!  He's the second child and probably the last…
You get weird when you think you'll never have a baby again and your little one is growing up
at light speed.  Even changing the clothes to a larger size seems tough.  And I suppose we could
always have another baby…
BUT
Three kids seems like an impossible number for me.  There are plenty of other moms that do
have three or more and have everything put together.  <——- that is not me.
Honestly, the two can so difficult at times.  They are boys and just full of energy, but I'm
exhausted at the end of the day.  I want to make sure I can give them enough individual
time and attention.  Not to mention plenty of love that I never had growing up.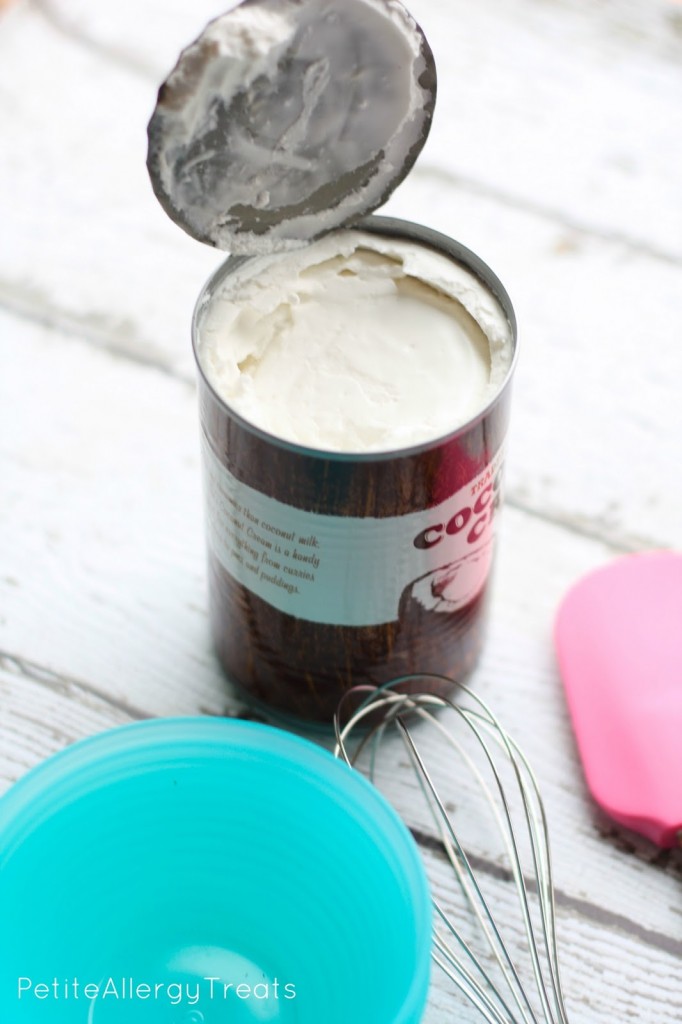 Much of my time is taken in the kitchen.  And unlike many other families that have the option
of going out for dinner, we cannot because all of our allergies.  What I wouldn't give some
days to line up at a drive through and have my dinner handed to me through a window.
AND
The last thing connecting him to being the last a baby is diapers.
I have a confession:  I haven't even started potty training yet.  Go ahead and judge.  I know
he'll be going to kindergarten without diapers…. and I'll have less stress until then.
Maybe I didn't do it the right way with my first but I swear it didn't take days or weeks, it
took MONTHS, which felt like years.  I really wish there was an Easy Button for things
like this.
But at least I have some with easy recipes to carry us through the holidays.  Like this ridiculous
simple Coconut Whipped Cream.  I'm not really sure it's even a 'recipe' per se, since all you
do is mix up the cream and add some sugar.  Literally just put the can in the refrigerator and
mix in sugar.
 Done. Simple. Easy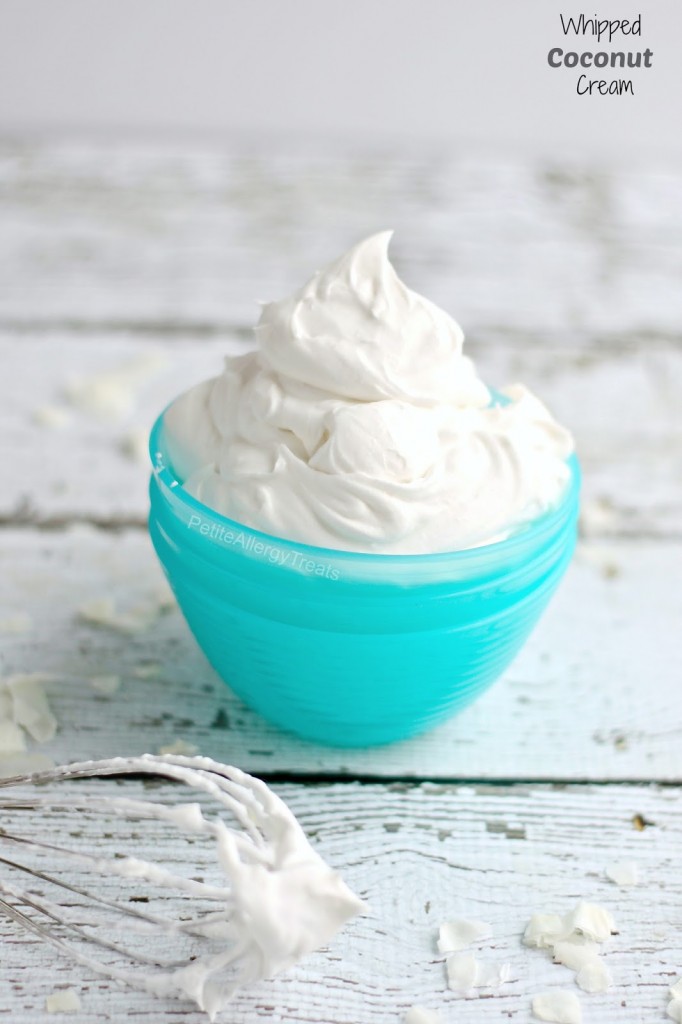 I'll keep you posting on the confiscated pacifiers and lovely journey into potty training.
😉
Homemade Coconut Whipped Cream (Dairy Free Vegan)
Coconut Whipped Cream Author: Laura @ Petite Allergy Treats
Author:
Laura @ Petite Allergy Treats
Ingredients
1 can coconut cream (not milk)
2-4 T powdered sugar
Instructions
Allow can to cool in a refrigerator overnight.  The longer the better but at least 5 hours.
Scoop out entire cream out of can; leave the small amount of liquid at the bottom.
Using a hand mixerr, beat on high for 1 minute.  Add sugar and beat another 4 minutes.
Serve cold.  Keep leftovers for up to 5 days in a covered container in the refrigerator.
Notes
I have only made this with
canned coconut cream, not coconut milk
both are available in stores.  Coconut milk contains a higher water content.  The coconut cream is almost pure fat so the entire can is almost used.  Coconut milk could work in a pinch but only the solid fat from the top would work and will not yield as much as a full can of cream.
Some other things you may like: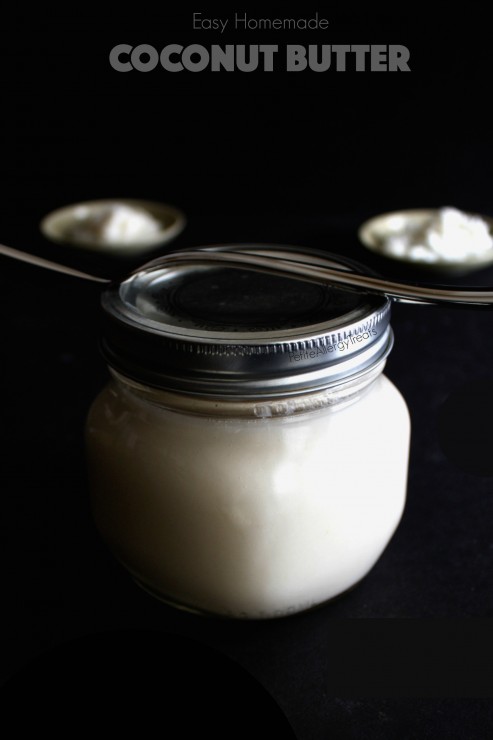 DIY Homemade Coconut Butter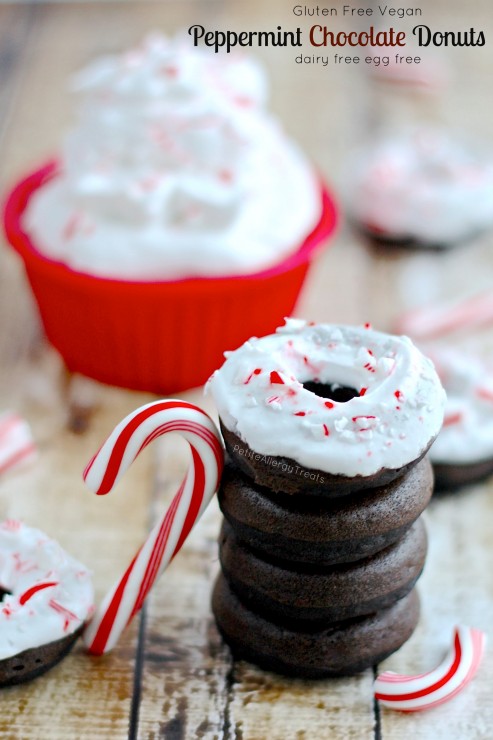 Gluten Free Peppermint Chocolate Donuts (vegan dairy free)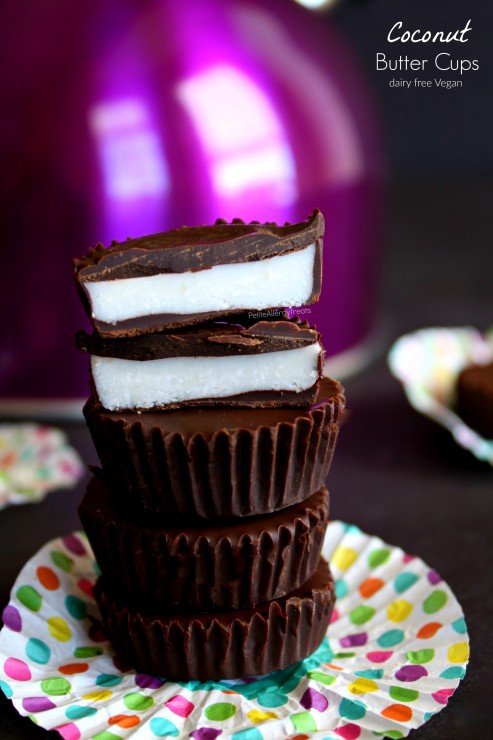 Chocolate Coconut Butter Cups