This recipe for Gluten Free Garlic Crescent Rolls is part of #MyPicknSave campaign compensated by #CollectiveBias, Inc and its advertiser.  All opinions are mine.
Holidays gather around food.  Home cooked meals are the best and easy with shopping at 
Pick 'n Save
grocery stores.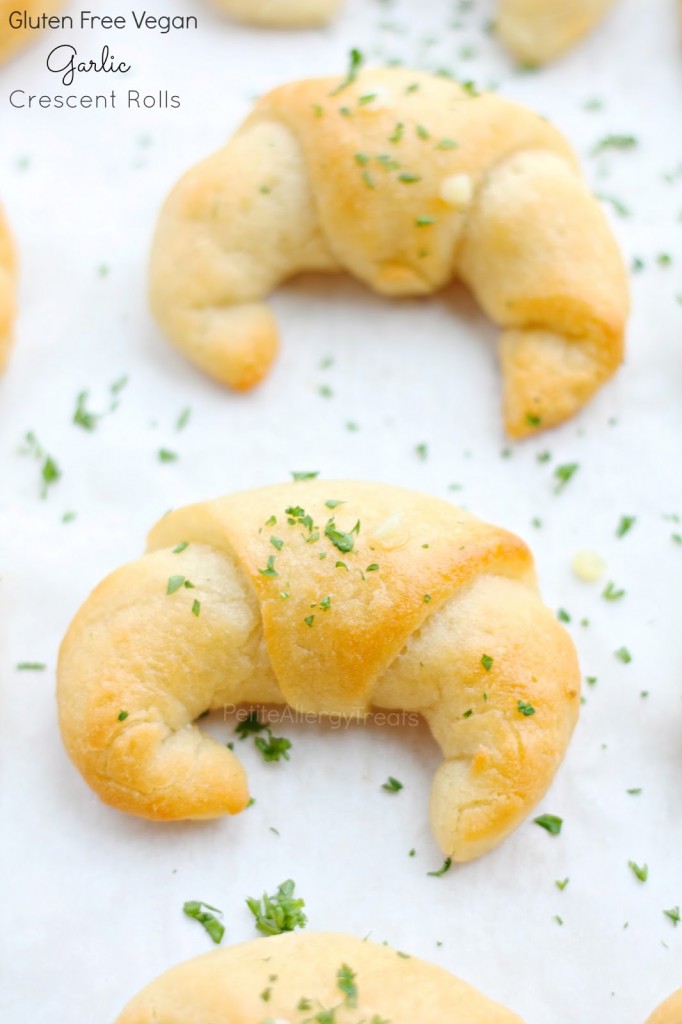 Are you all set for Thanksgiving?  Just a few weeks away… how did that happen?  And things will only get busier closer to Christmas.  I can feel the panic building.  There is always so much food around the holidays, each year I swear I gain at least 5 lbs.
Although this time of year is fun to see family and friends, it can also be extra stressful for those managing food allergies.   Each year has been a bit tricky for us and I've had to change our menu drastically.  We even bring our own food when visiting our friends.  It can be hard seeing all the regular non-allergy food that looks and smell so good.  The first thing usually served is fresh warm rolls, straight from the oven.  And I'm not going to lie, this is the thing I miss the most.
 You really can't find ready made rolls without wheat, eggs, sesame etc. in a store.
They just don't exist.  :-/
Good gluten free bread is a hard thing to come by.  There are plenty of decent breads out there but I really haven't found any ready serve rolls that look promising (and of course safe to eat). And I'm not talking about just any roll, it has to be: gluten free, egg free, soy free, sunflower free, tree nut free, peanut free, sesame free, AND taste good, not fall apart, look good aaaaannd taste good.
I don't ask for much, do I? 😉
So what do you do with a major holiday such as Thanksgiving?
Make it from scratch.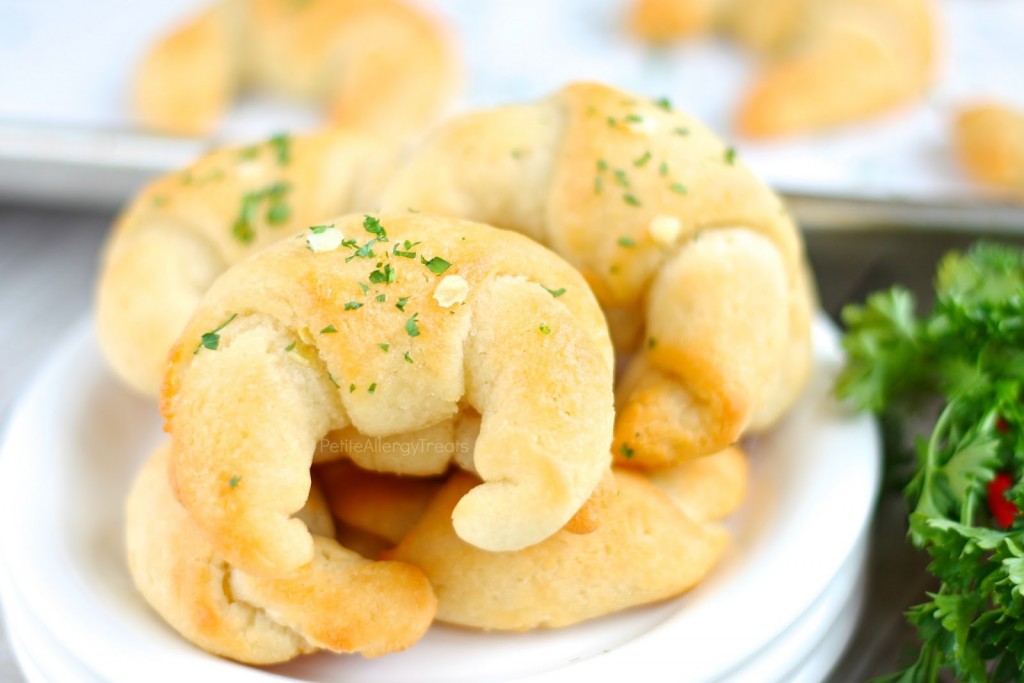 Yep.  Not just bread.  Everything.  Drinks, bread, turkey, stuffing, potatoes, dessert…EVERYTHING.  (This makes me happy, sad and a little scared all at once!)
Happy because I love cooking for my family.  Sad because in the past we've had to sacrifice so many traditional dishes.  Scared because I'm still learning how to cook.  <—– growing up my mom never cooked, it was always fast food or freezer meals, even for holidays at home!
Managing food allergies on major holidays should be called the Cooking Olympics.  For real. When else would you be expected to cook a million sides, drinks, salads, full size turkey, bread, pie, cookies and coffee/teas etc, that are all food allergy friendly?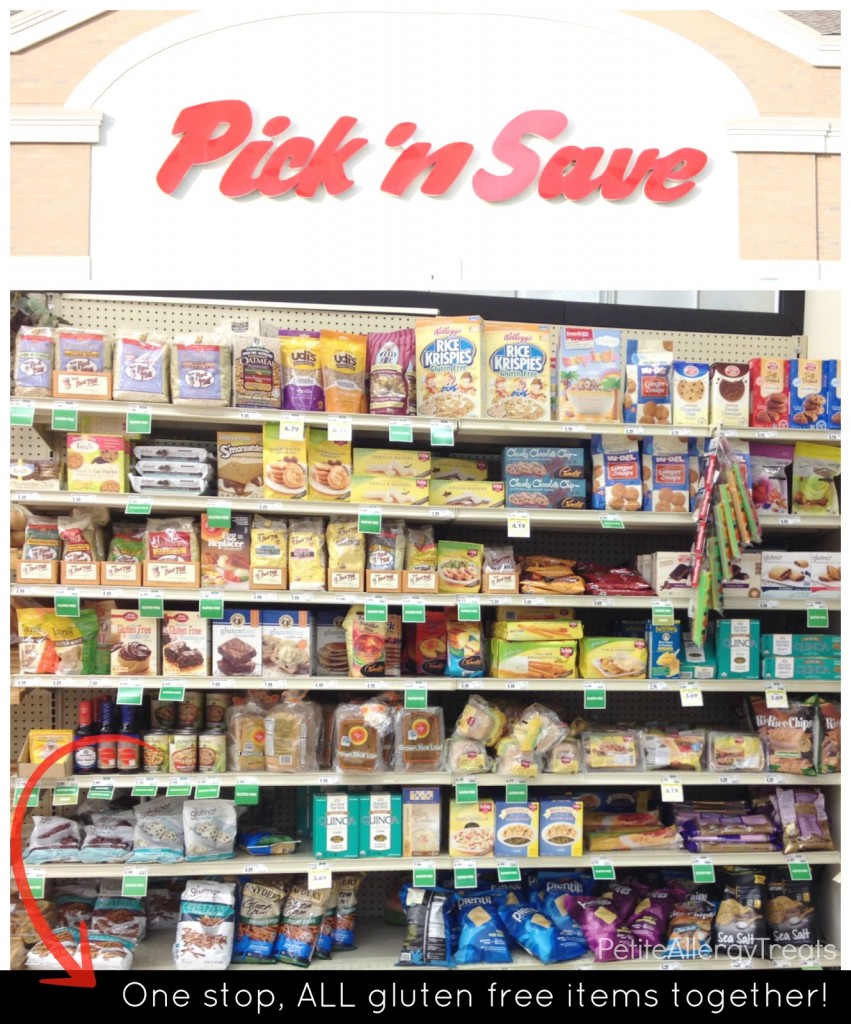 So like everything else, it's up to me to create a safe version of our favorites.  I can find all the gluten free and allergen friendly foods at my
Pick 'n Save
 to make anything to meet our needs. An added bonus is there's a dedicated aisle for gluten free allergy friendly foods.  That saves me
so
much time and I can quickly grab what I need, before my toddler has a meltdown.  It was so easy to pick and choose my favorite gluten free flour and finish all my other grocery shopping too.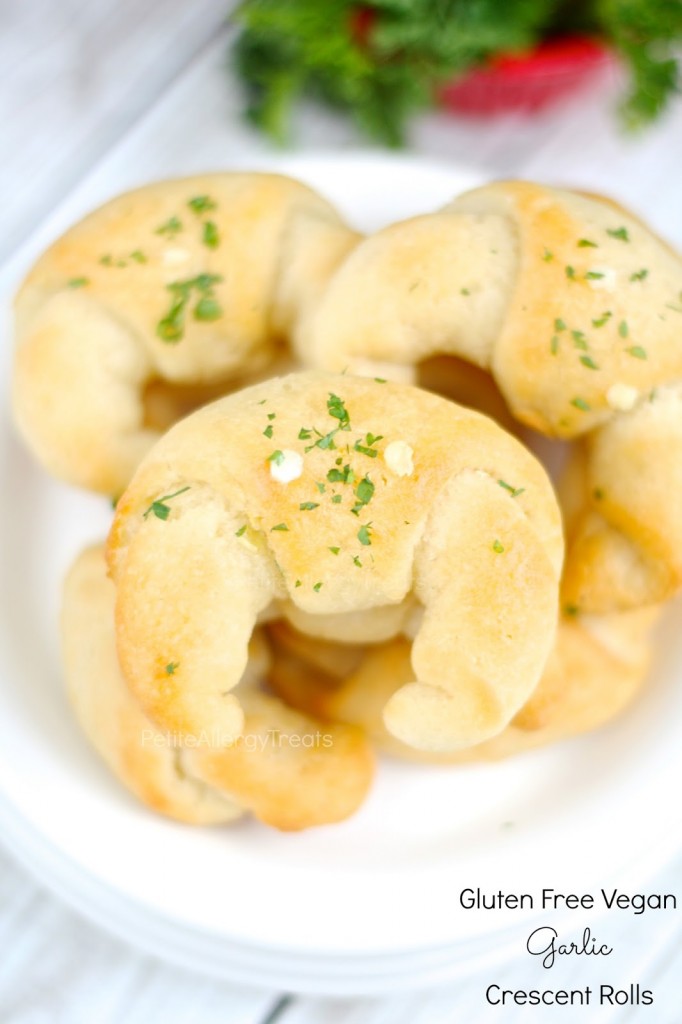 Creating a soft chewy gluten free roll took a little time to but totally worth it.  I've worked out all the kinks and even tested the best options for taking these beauties with you on the road.
This recipe uses an all purpose gluten free flour mix and regular xanthan or guar gum.  You can even make them ahead of time (like me) so you can breath a bit on the big day full of other cooking.  Hopefully these can be a new tradition for your gluten free family, friends or relatives. And they're not just for special days.  I could eat these at every meal, since I'm a recovering carb addict. 😀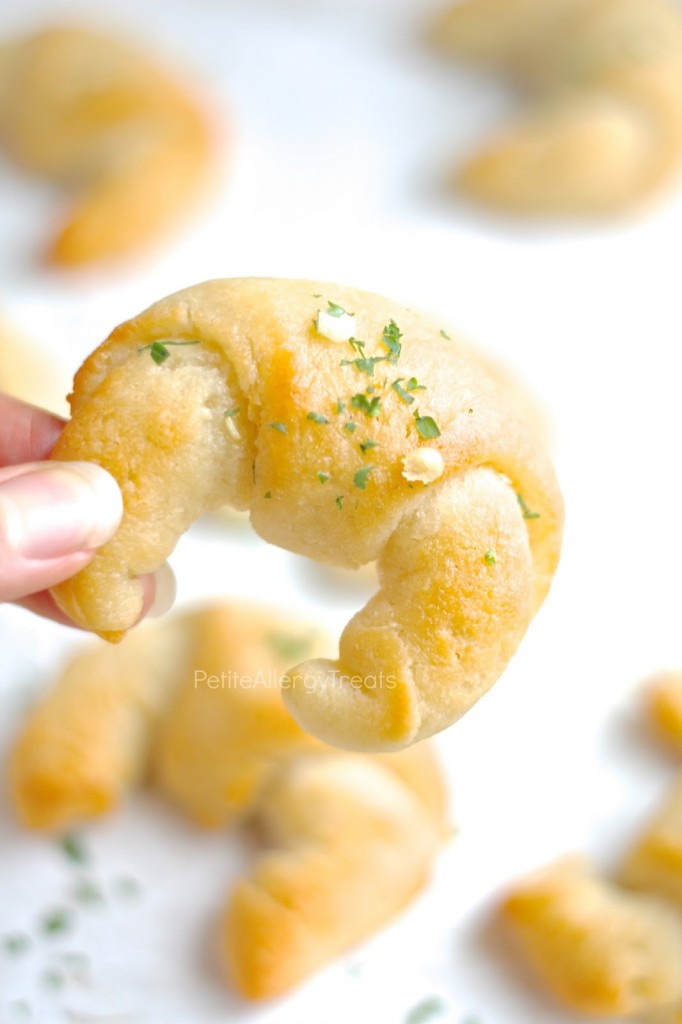 Even though our food restrictions have changed what we eat, we still can eat all the holidays classics… There just a tad different but completely worth it.  You do anything for your family, right? 🙂
Gluten Free Vegan Garlic Crescent Rolls
Author:
Laura @ Petite Allergy Treats
Ingredients
Dough
1¼ cup + 2 tbsp milk of choice
1 rapid rise red star yeast packet or 2½ tsp
3 tsp xanthan or guar gum (omit if mix already contains gum)
½ tsp salt
1 tbsp sugar
2 tbsp melted vegetable shortening + extra for parchment paper
Garlic filling/topping
3 tbsp shortening
2-3 garlic cloves
pinch of salt
Instructions
preheat oven to 375 degrees
Heat ¼ cup of milk to 100 degrees. Add yeast and set aside for until foaming.
Topping: Crush garlic and mix with shortening. Set aside.
Mix all dry ingredients for the dough. Combine yeast, melted shortening and remaining milk.
Mix ingredients by hand for 5 minutes to help activate gum.
Lightly grease a sheet of parchment paper the size of a baking sheet. With greased hands, gently press out dough to form a rectangle approximately 14x18 inches.
Evenly spread topping along the entire dough.
Divide the dough in half (length wise) using a pizza cutter, cut in half again. Slice the extra long rectangle into triangles.
Gently roll each triangle staring from the largest end. If dough breaks, simple press together with a little water. Cover and allow to rest about 10 minutes before baking.
Bake at 375 degrees for 13-14 minutes or until golden brown.
Notes
If you are allergic to garlic simply omit from recipe. Gluten free dough is always a bit fragile. Be careful to not allow the dough to be too thin or else it will break when being rolled. Don't allow the dough to double in size or else risk the possibility of losing it's shape when baked.
These are best fresh from the oven. You can make them ahead and freeze them. Instead of baking the full time, decrease bake time to 8 minutes and freeze for later use. Allow rolls to full defrost and bake them an additional 5-6 minutes or until golden brown. If you will be traveling and want to take these full baked ones along, simply warm them up in the microwave for about 15-20 seconds.
UPDATE:
I made them again today and decided I wanted larger ones. Instead of cutting it into fourths, cut into thirds length wise. It makes them larger but save time for other meals sides.
Learn more about Pick 'n Save by following them on Facebook, Twitter and Pinterest
Follow me for the latest news!
Some other things you might like: