Naturally sweeten anything without using refined sugar.  Start making your own Natural Date Paste Sweetener Paleo, gluten free, vegan and very Food Allergy friendly.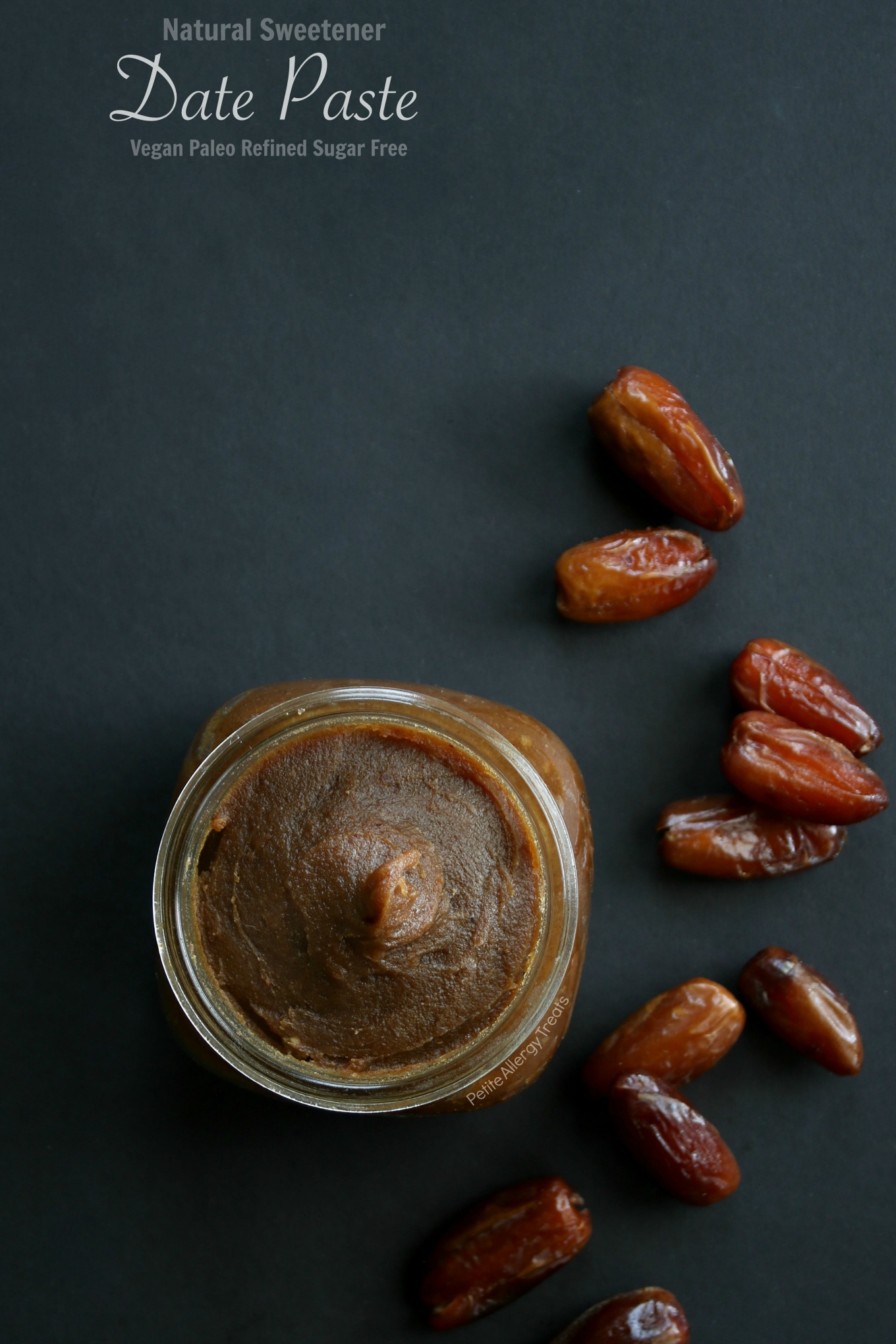 Dates are my newest appreciation food.  Like a dream food.  Dates are natural.  Dates are sweet.  Dates taste like caramel.  But what impresses me most is the fact they're also naturally food allergy friendly free of the top 8 and are virtually ready made dairy free caramel.
And I could go for something sweet after Mr. Naughty's freak out session Monday… Let's rewind.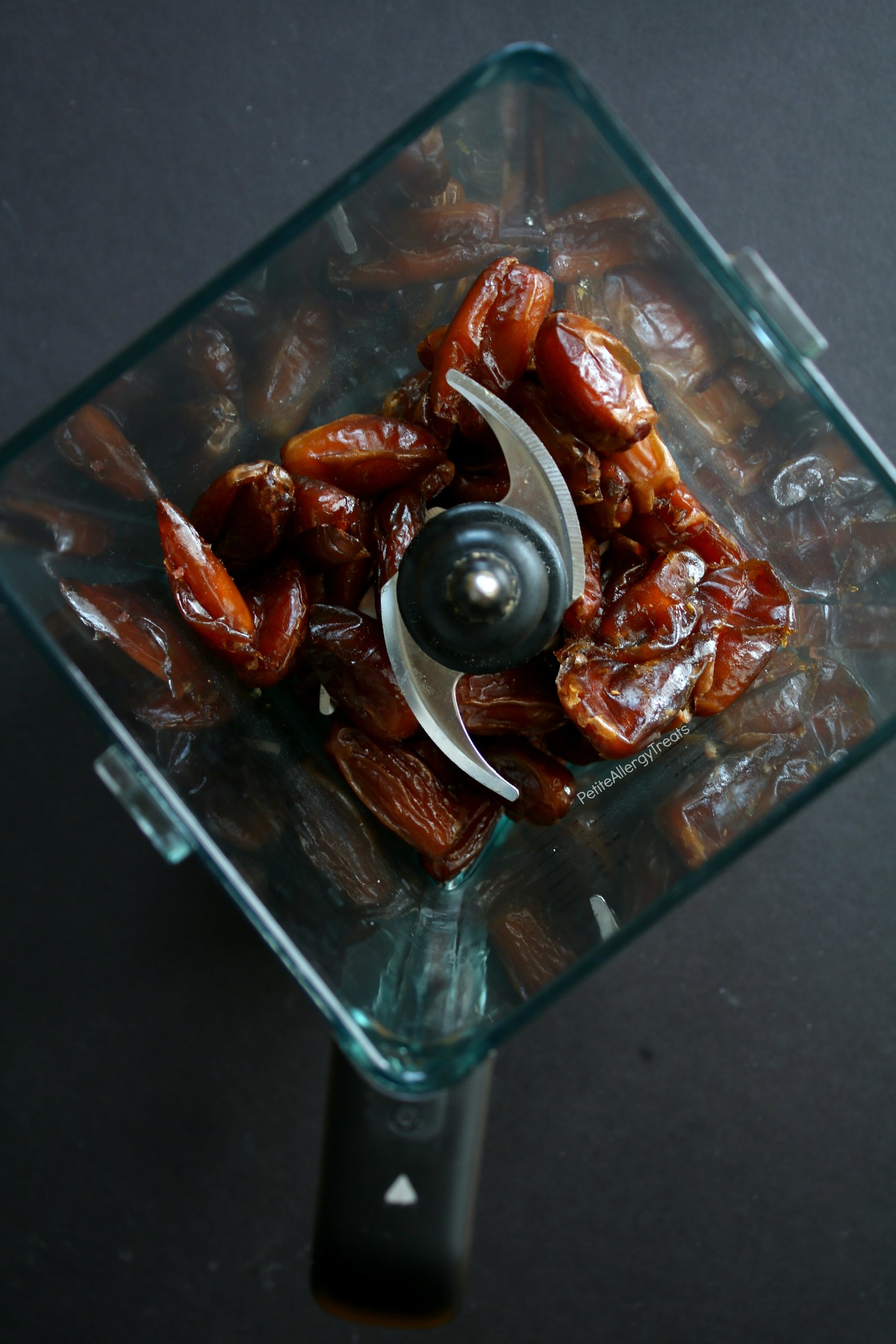 It's 7:15am Monday morning.  Time to drive to school.  No time extra time for shenanigans.  It's too early for that.  Ideally, this is our routine:
Wake up: 6:30am
Snooze: 6:35am
Change eat breakfast: 7:00am
Ask the poop question: 7:05am
Play: 7:15am
Get shoes leave: 7:20am
Drop off at school: 7:35-7:45am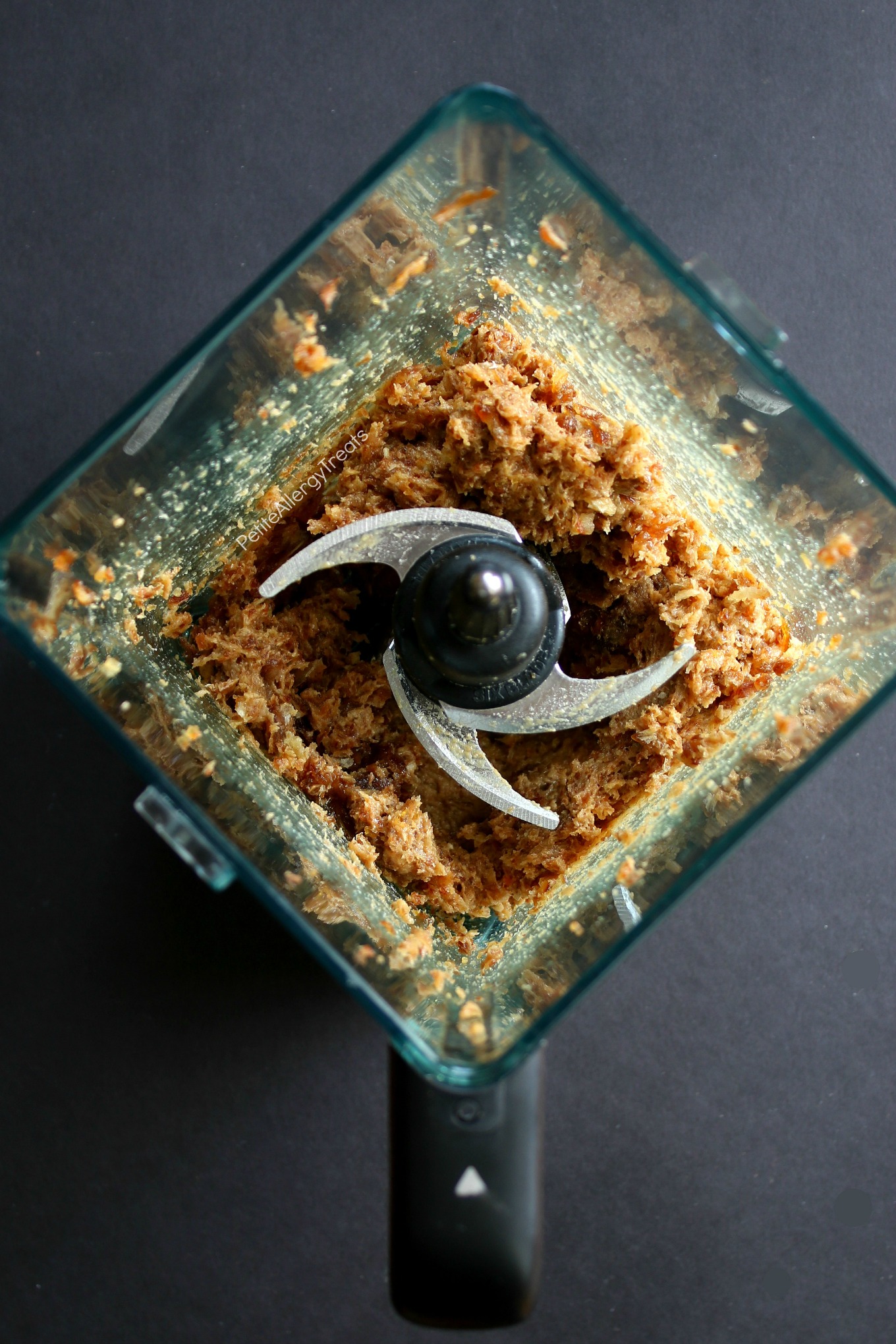 Forget the schedule Monday… It was closer to 7:25 before the kicking, throwing, stomping even ended at home.
It was awesome.
And by awesome, I mean horrible.
He wailed the entire car ride to school.  We were so late at this point, we needed to sign in at the office and escort Mr. Naughty to the classroom.  Thankfully the teacher knew how stop a tantrum cold.  Within minutes he was fine.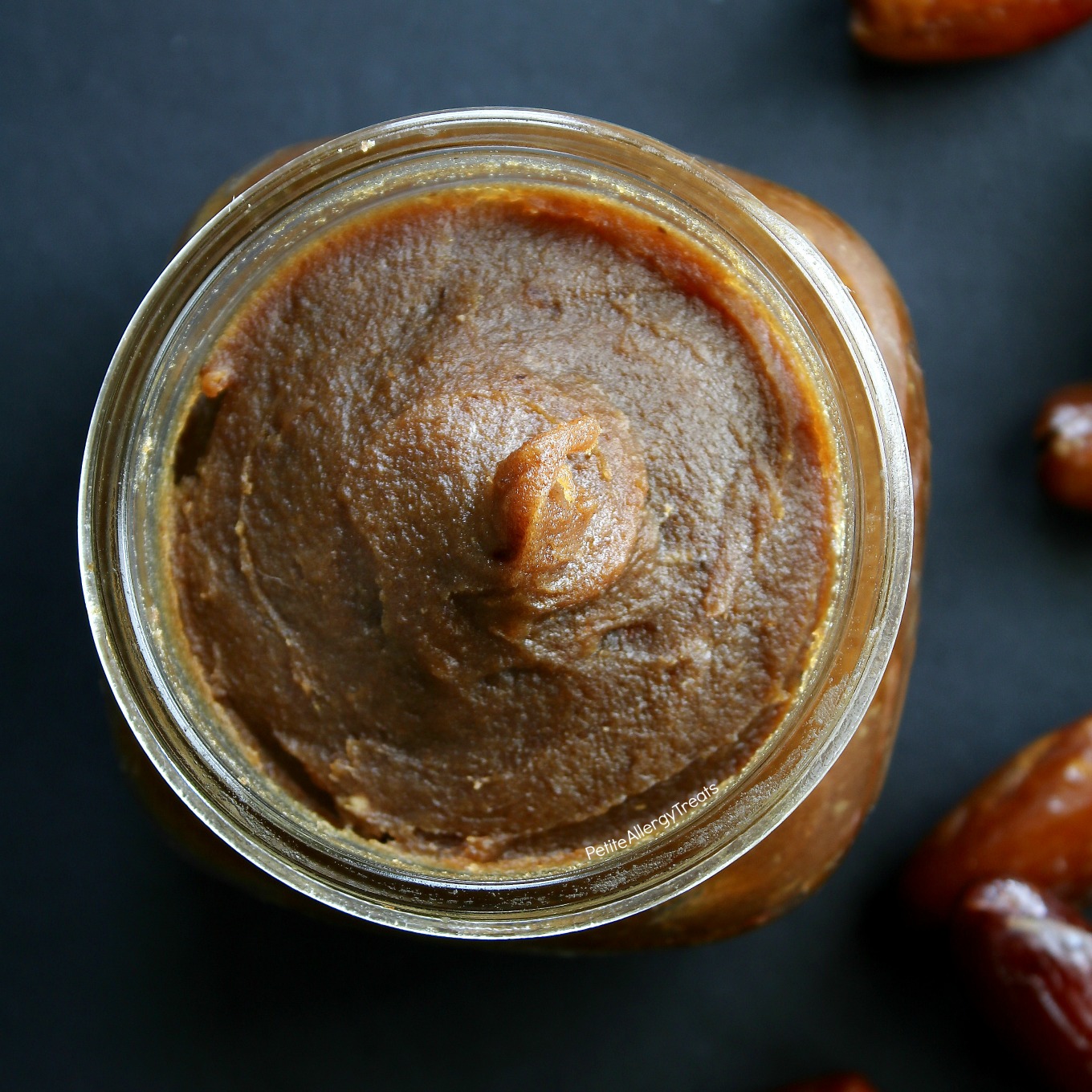 And what caused this whole fiasco?  Who knows.  The brains of 4 year olds tend to short circuit.  Thankfully teachers know what it takes to hit the restart button.  I'm tempted to send some of this natural date sweetener for apple dipping.  Wait.  Screw the apples.  For that magic ability to turn off tantrums the teachers deserve some some gluten free salted caramel brownies.
We have a 4 day weekend.  I reeeally hoping things won't repeat next Tuesday… Stay tuned for all the wonderful things this Natural Date Sweetener is used for next.

Natural Date Paste Sweetner
Author:
Laura @ Petite Allergy Treats
Ingredients
2 cups pitted deglet noor dates
¼-1/2 cup hot water*
1 tsp molasses- optional for color
pinch of salt- optional
Instructions
In a high powered blender, pulse to coarsely chop.
Add ¼ cup of hot water to blender and allow dates to rehydrate for 5 minutes.
Puree 10 minutes until smooth stopping occasionally to scrape down sides. Add 1 Tbsp more water at a time to reach desired thickness. (Thick like the picture is ¼ cup. Your blender will get very HOT. See notes)
Notes
This is the ultimate natural sweetener. Dates are extremely sticky and will cause your blender to work overtime. I do not suggest trying this recipe without a heavy duty blender like a Ninja or Blendtec. Chances are it will burn out the motor of a regular blender and food processor. You have been warned from someone who has burned through 2 food processors and regular blender! 😛
Follow me for the latest news!
Some other things you may like: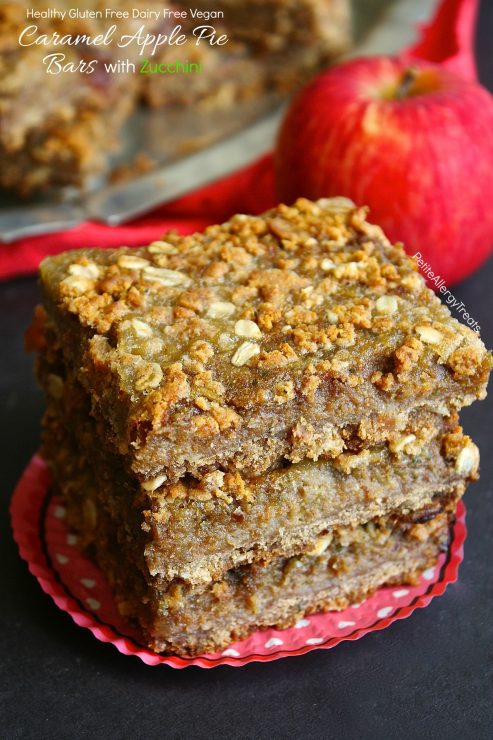 Gluten Free Caramel Apple Pie Bars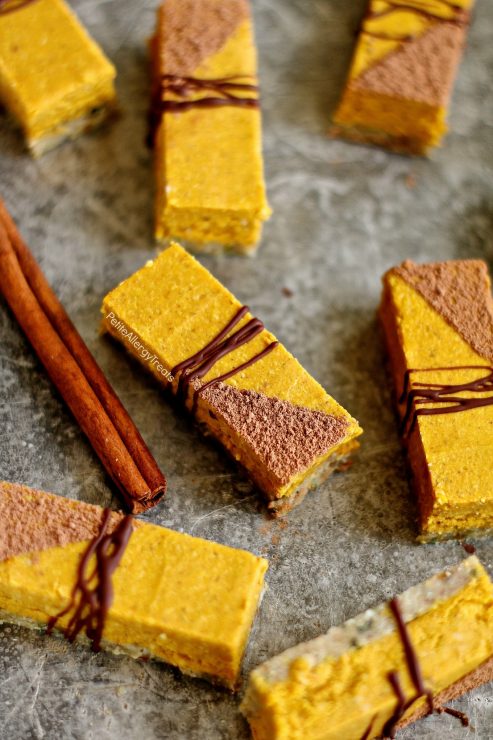 Healthy Gluten Free Vegan Pumpkin Pie Bars (Dairy Free)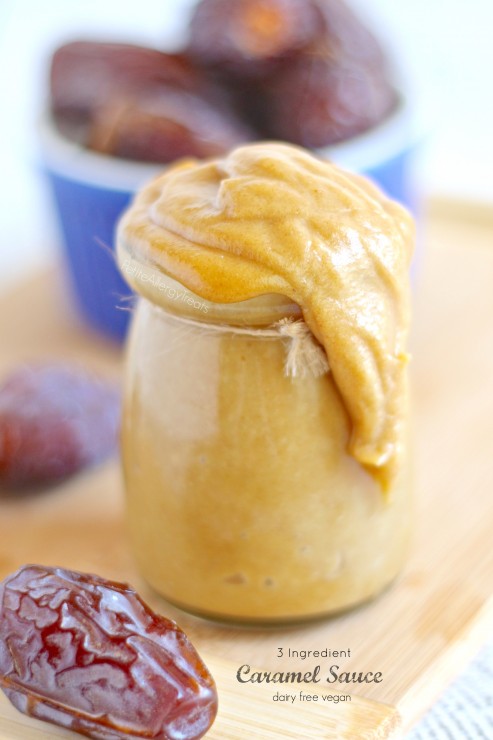 Caramel Sauce (dairy free vegan)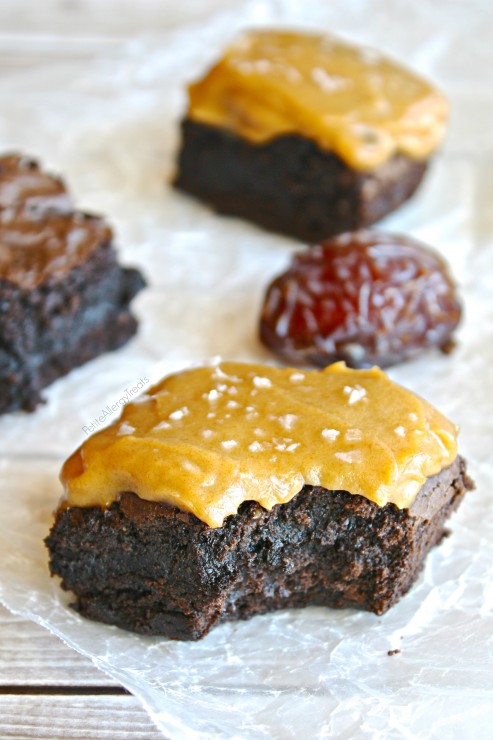 Salted Caramel Brownies (gluten free Vegan egg free)