Spoil someone with some homemade Gluten Free Vegan Animal Graham Crackers!  These cute little animal crackers are perfect for lunches, snacks and just fun to play with and they are super food allergy friendly being free of the Top 8 Food Allergens and gum free!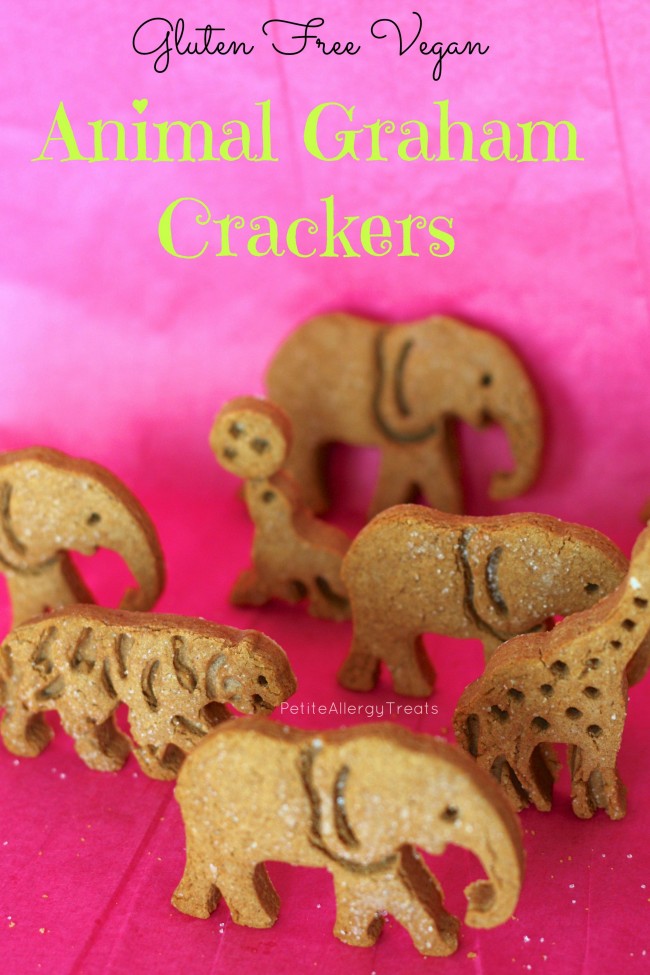 I felt the need to make something fun.  The weather's abrupt change paired with daylights saving has me in a mood…  You know what I mean, it's dark when you wake up and dark before dinner.  The weather is crazy and it's making me go there too.  Yesterday was a rainy day that turned into snow.  And whenever it rains, I get the urge to bake cookies.  Seriously, I have a problem.  I feel compelled to bake.  It's a comfort thing.  Turning on a nice and toasty oven.   And then filling the house with a wonderful sweet smell, does wonders for your mood.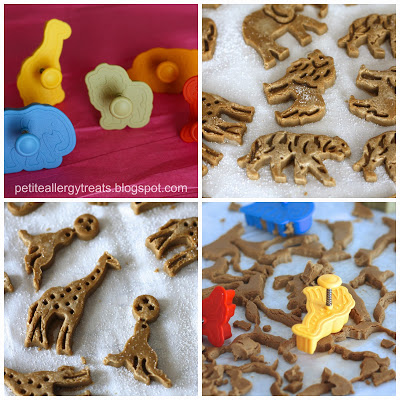 I thought animal graham crackers would be perfect!  I had only made graham crackers once before and it was with Xanthan Gum (more on that in a bit.)  I decided I really wanted the cookies/crackers now and tried to find a recipe I could modify to meet our allergy needs.  I was so excited to find a recipe by Tina Jui at the Worktop.  It was already gluten free and Vegan.  She uses sunflower oil and buckwheat flour.  Simple enough to convert.
I, of course, cannot follow directions so I had to change a few things.  I added molasses instead of sugar and hot shortening and followed up with ice water.  The hot shortening helps flour absorb the moisture faster so I didn't need to wait the ideal 1 hour rest.  The ice water helped cooled it off enough to handle and it held it's shape to bake right away.  I also added egg replacer to help things stick together without any gum.
Ok, back to the Xanthan gum (XG).  I suspect that Mr. Naughty is allergic to this.  Whenever I give him baked goods with larger amounts of XG, his mouth breaks out just a little.  Nothing major like hives, just some small red patches.  The thing that convinces me he's allergic is the immediate mid-meal irritabliliy and sudden loss in interest of his meal.
After reading more about XG, I'm more even more convinced and confused.   Here's  Wikipedia's explanation that explains it's a bacteria that could be grown on anything including soy and WHEAT.
Whaat?!  Xanthan gum is grown on wheat?  Or soy, etc?  Shouldn't companies have to list this on their allergy statements?  I think that's sneaky they don't list them.  Especially since the XG found in groceries stores are primarily used to bake gluten free goods.
Umm, isn't that a little ironic since xanthan gum is often the primary binder in gluten free (wheat free) baking?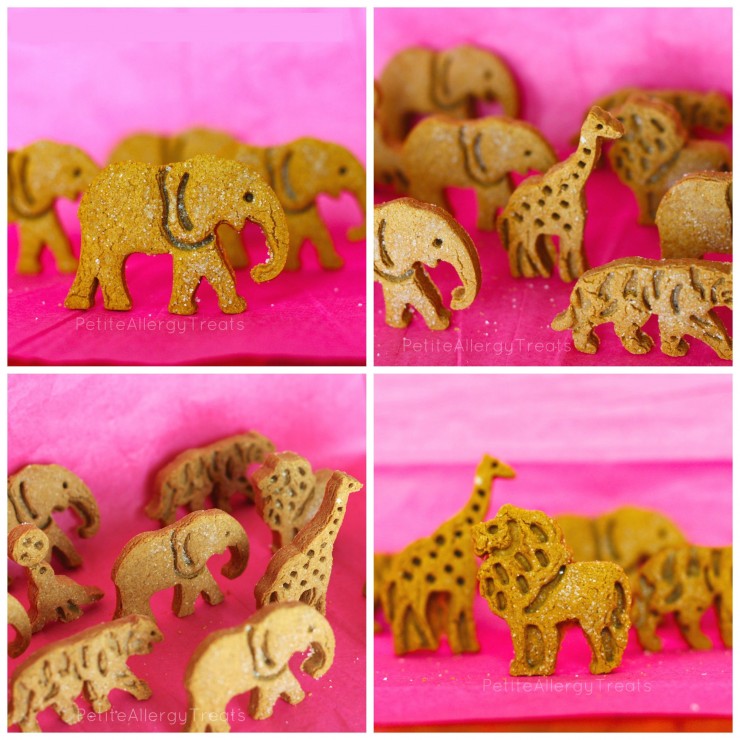 I'm so frustrated.  All my hard work to create recipes that were allergy safe need an overhaul.  It's like starting over, again.  And again, actually.  I have stopped using applesauce for the moment because I think Mr. Naughty is allergic to apples too.  XG and applesauce were my foundations that were always reliable.  Easy come, easy go…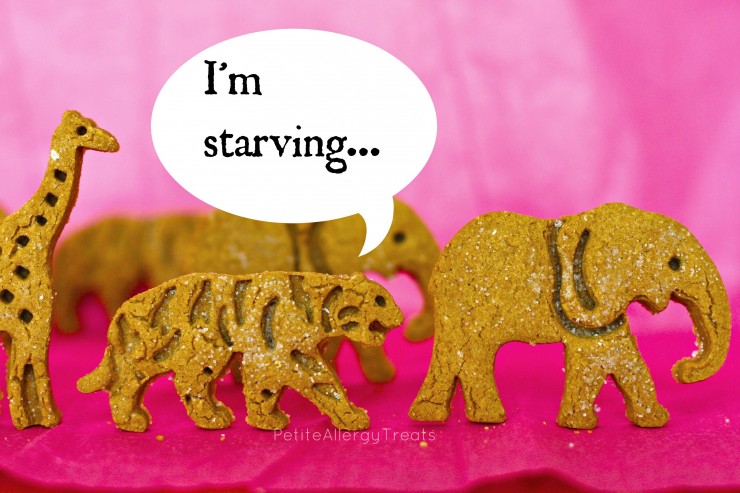 Alright, enough of my whining and soapbox.
I hope you enjoy these.  As you can see I had some fun making these.  Maybe too much.   😀
A few things to mention before you start.  These are not very sweet.  If you want them to be more like a traditional graham cracker, add at least 2 T sugar into the mix OR liberal sprinkle on top before baking.  I split the difference and lightly garnished them before baking.  Not overly sweet but still really good.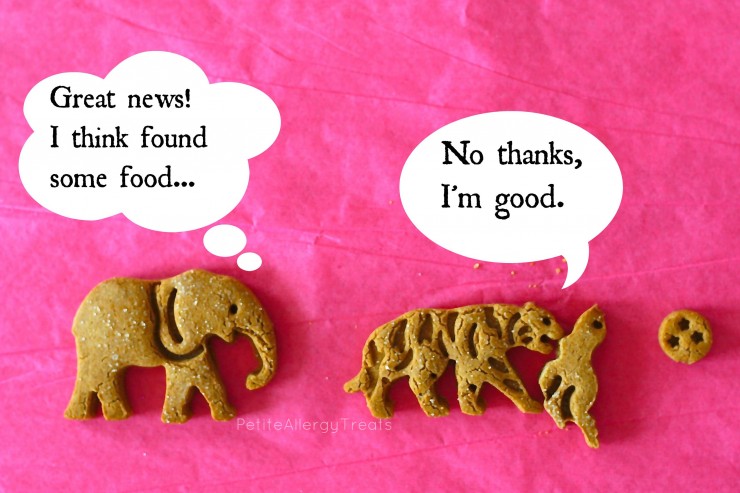 Please check out the original recipe by Tina Jui at "the Worktop".  She has some really pretty pictures.  Plus, she's totally fun!  She put a pot on her head 🙂  Spread the love and checkout her original post and website.  😀
Inspired by the Worktop

Gluten Free Vegan Animal Graham Crackers
Author:
Laura @ Petite Allergy Treats
Ingredients
1 T molasses
2 T melted palm shortening
½ tsp baking soda
½ tsp vanilla
½ tsp cinnamon
2 tsp egg replacer
2-3 T ice water
sugar for liberal dusting on top
Instructions
Combine all dry ingredients and mix well.
Melt shortening in microwave.  (It needs to be pretty hot to melt all shortening.)
Pour shortening and molasses with dry ingredients and mix was well as you can.  Dough will be dry and crumbly.  Keep mixing to evenly distribute the molasses.
Add in 1 T of water at a time until a dough forms.  Mine took originally took 2 T but the egg replacer always takes time to active so after mixing 2 minutes it needed another 1 T water.
Once a dough is formed, knead by hand in the bowl to help compact the dough.  Dough should be firm and
Roll out between two sheets of parchment paper to ⅛ of inch thickness.
Peel parchment paper off the top, flip and repeat.  (This will make it easier to move the dough once you've cut it.
Cut dough into desired shapes.  I used my press and stamp cookie cutters but a simple pizza cutter wheel works to cut into any size or shape.
Bake at 350 for 8-10 minutes or until edges become golden brown.
Store any leftover in airtight container or freeze.
Some other things you may like: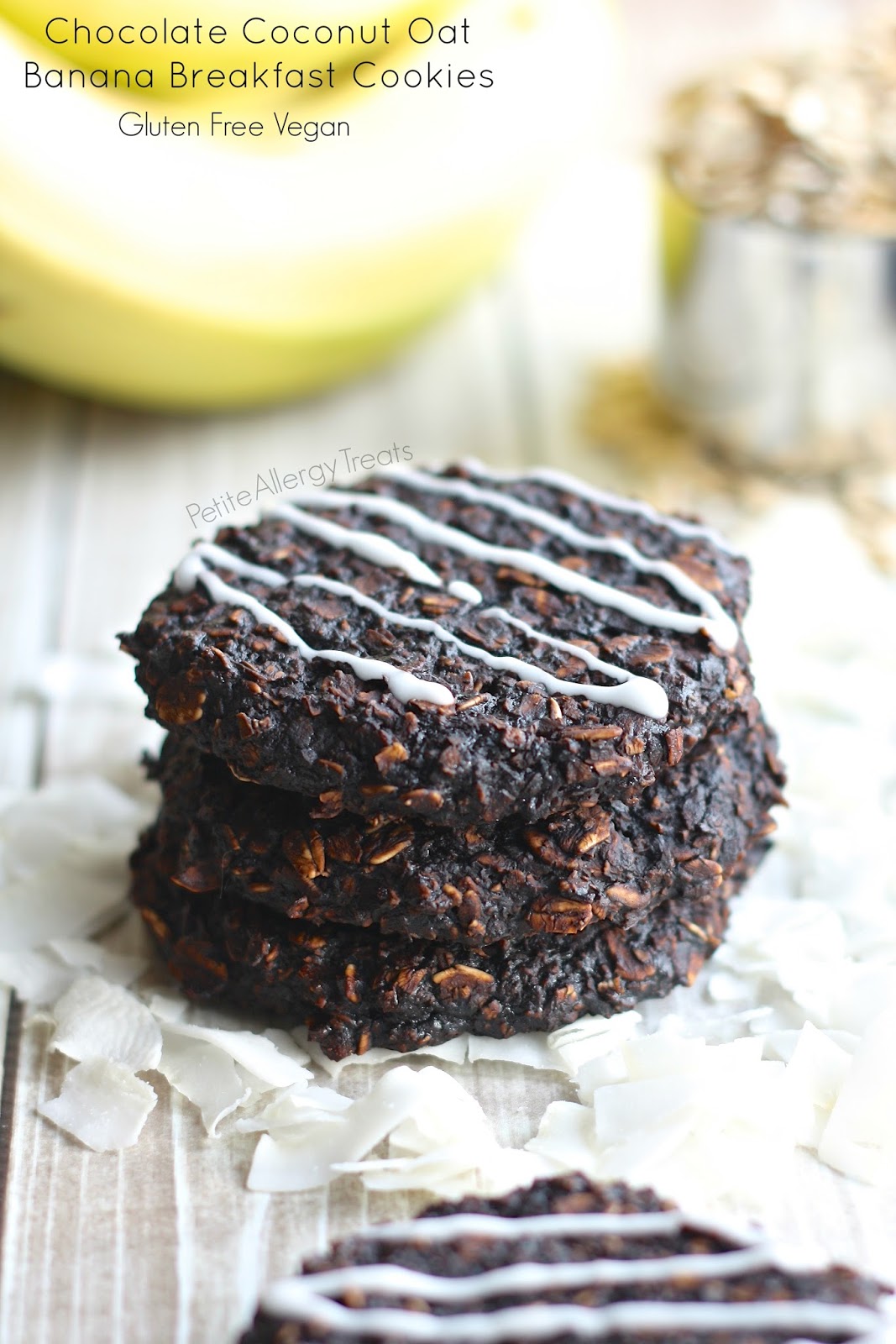 Chocolate Coconut Oat Breakfast Cookies (gluten free vegan)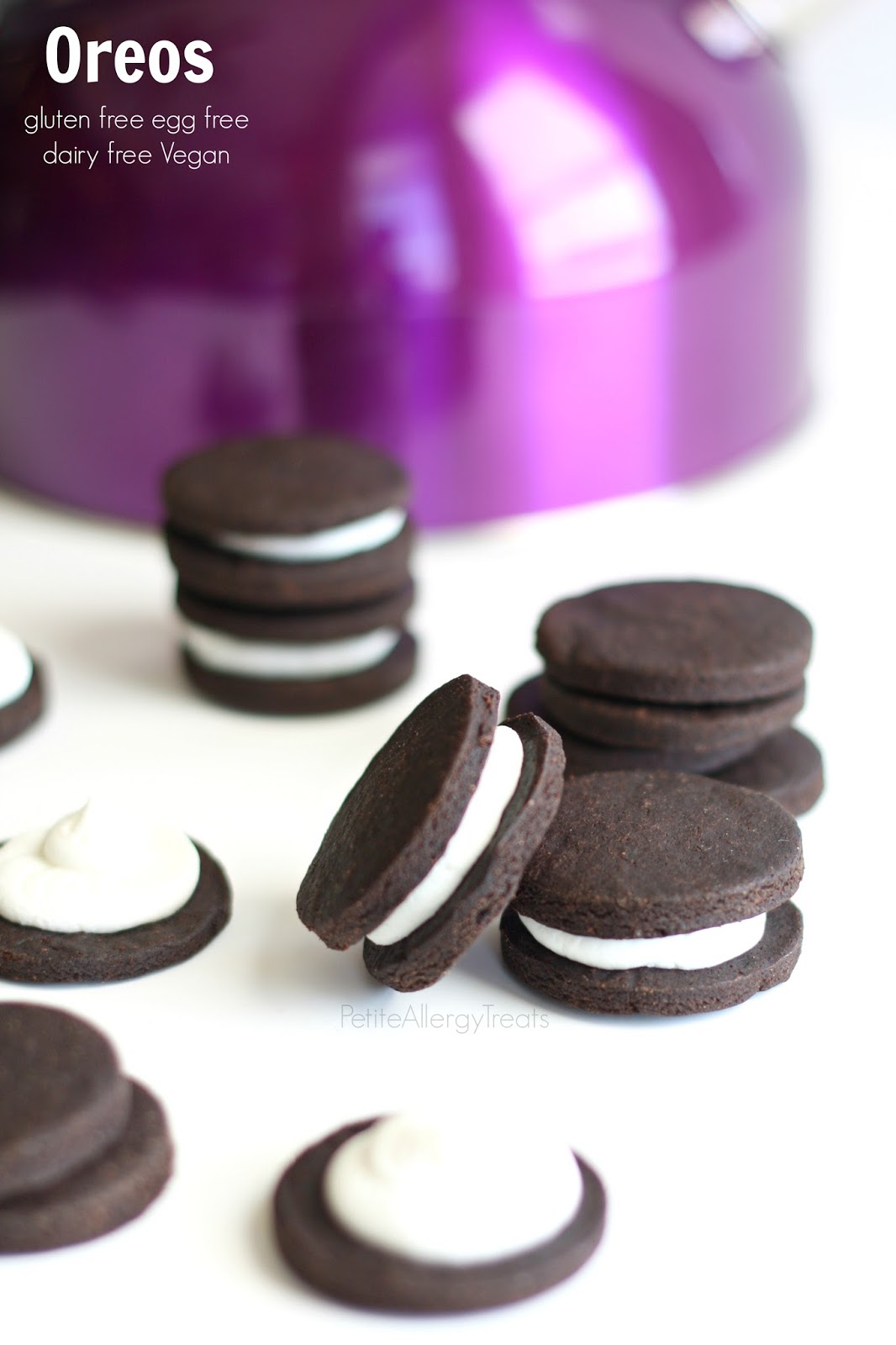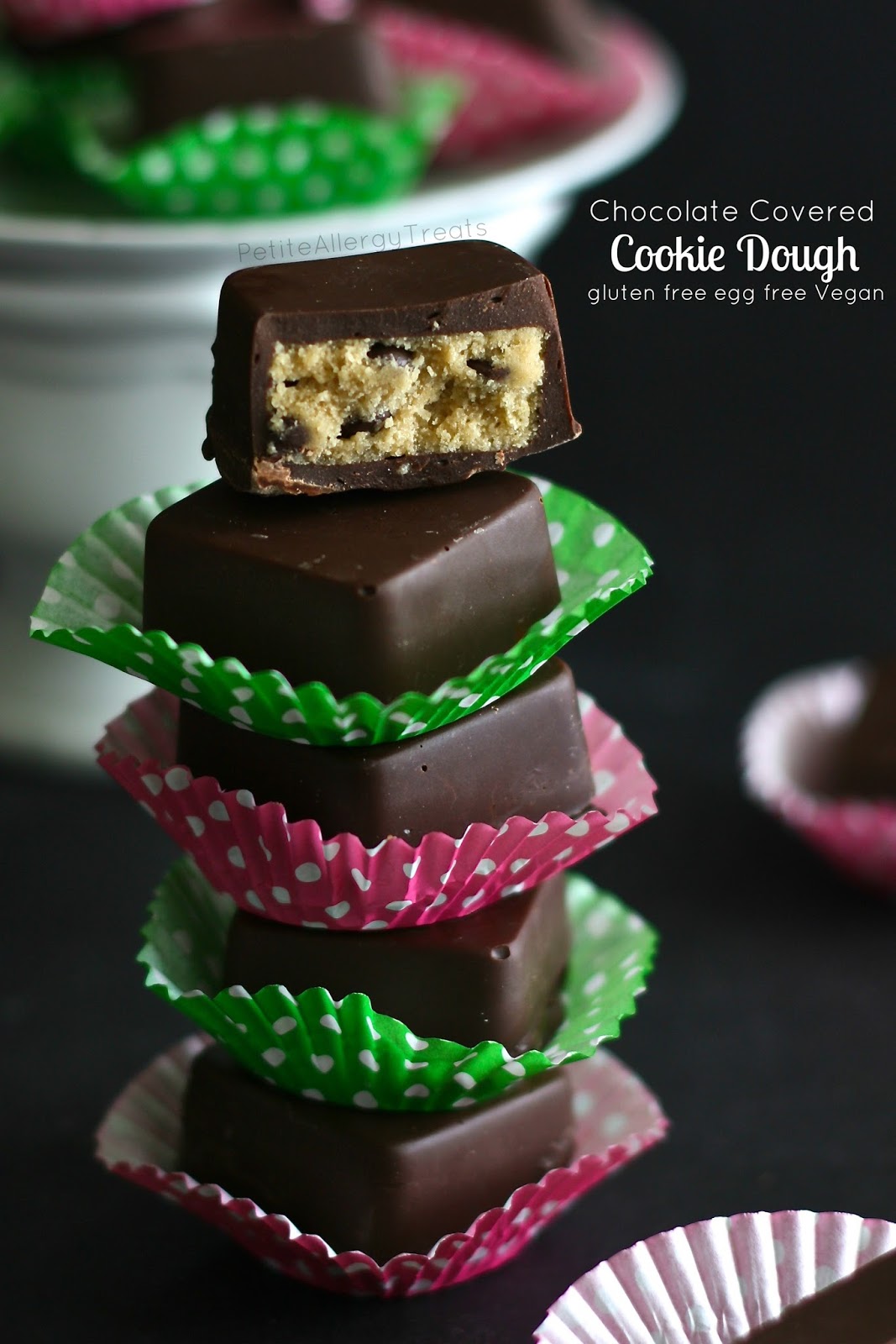 Chocolate Covered Cookie Dough- FodMaps friendly