Make a new healthy side dish with some Light Broccoli Slaw!  This easy dairy free vegan broccoli salad uses only 5 ingredients, making it a lighter version of traditional coleslaw.  Skip the excess calories but have all the crunch and added nutrition of broccoli stalks.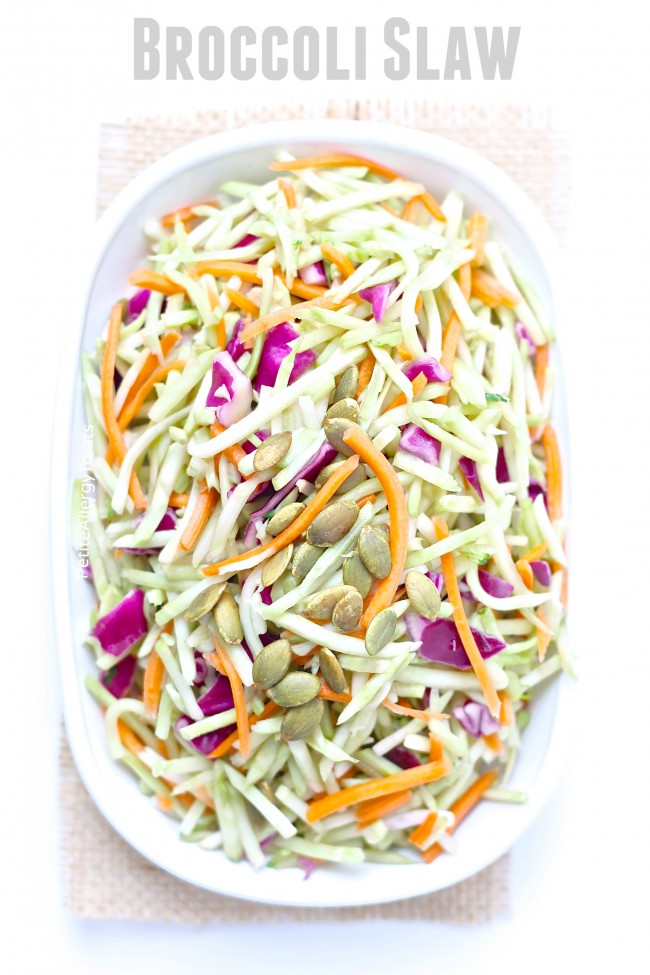 Do you ever get so excited over an idea that you need to make happen, like now?  I'm talking the type you obsess over.  Days will pass and you just need. it.  Yes?  I hope you know what I'm talking about…
Instead of craving an amazing gooey chocolate treat or even cookies, I'm talking about the newest healthy food: broccoli slaw.  I know.  Completely out of character for me.  I'm crushing on something remarkably healthy as is and already naturally gluten free. Broccoli slaw.  It's just like it sounds; shredded broccoli stalks that look and taste like cabbage slaw.
BUT
It is so much more that just cabbage broccoli.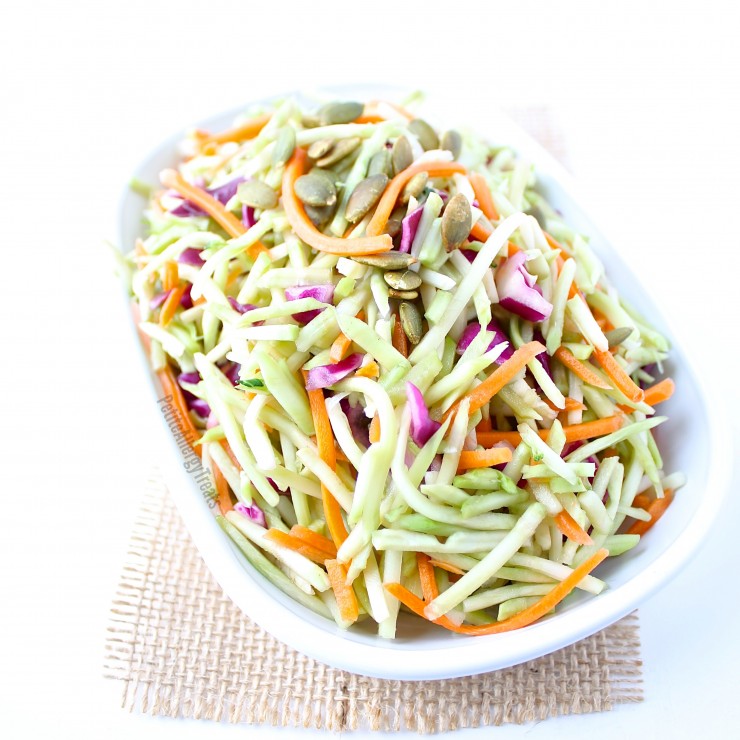 Broccoli is one of those super foods loaded with minerals, vitamins, and cancer fighting goodness.  The best part of broccoli is the fact that my kids LOVE it.    <—- go ahead, you can hate me a little.  I know I am extremely lucky the kids will not only eat broccoli, but actually enjoy eating it too. 
I found this new slaw at Trader Joe's when my husband pointed it out.  Do you remember Bok Choy Salad?  I don't a recipe here since I've given it up long before this blog ever existed.  It's a sweet and crunchy salad load with almonds, sesame seeds and sesame oil.  That was my go-to dish to pass at a party.  But I think I've found a new one…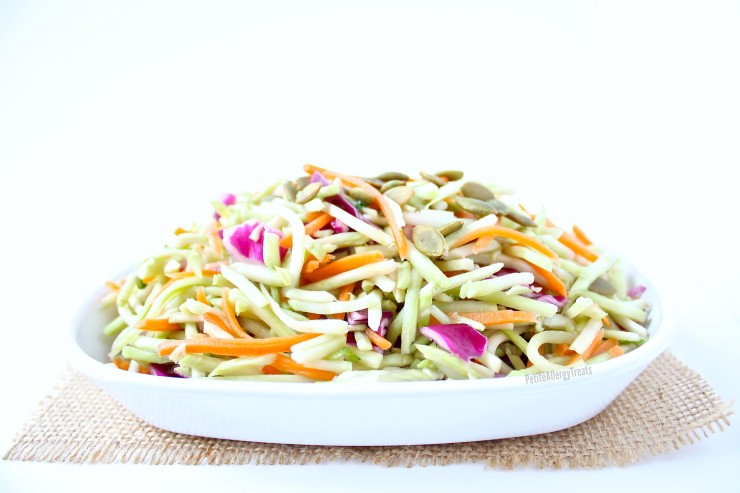 The dressing for this salad is so simple and light:  white vinegar, oil, salt and maple syrup for a touch of sweetness.
So how do you think my kids reacted to this love fest of their favorite vegetable???
Broccoli was never created so disgusting in their eyes.  Come on guys, it's really "broccoli"… was only met with noses up so high they scraped the ceiling.  Alas, my broccoli loving kids did not enjoy this version of coleslaw.
To be fair, they want nothing to do with real cabbage coleslaw either.  Oh well… More for ME. 😀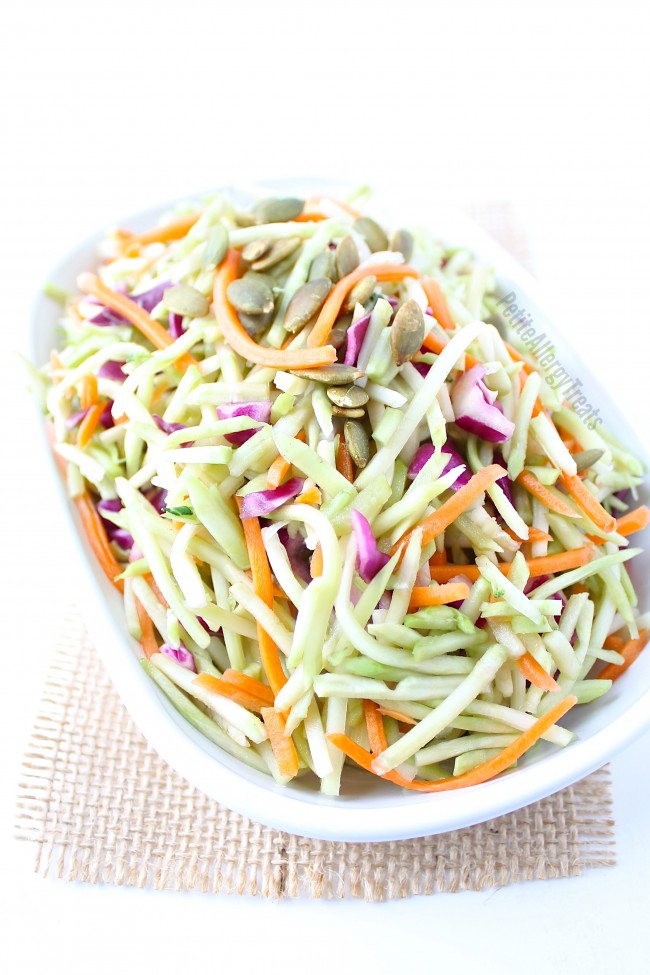 I love it and my husband eats it too.  With just 5 minutes of prep, what's not to love?  Hopefully all the adults will appreciate this awesomely easy salad in mass quantity.  I sure do.  This is the 12th batch I've made and there's no sign curbing this broccoli slaw obsession.  #truth

Light Broccoli Slaw
Author:
Laura @ Petite Allergy Treats
Ingredients
2 bags of organic broccoli slaw
½ cup white vinegar
¾ tsp salt or to taste
¼ cup maple syrup
¼ cup canola or olive oil
1 cup pumpkin seeds (optional)
Instructions
Combine all ingredients except seeds, into a large bowl and mix until coated.
Allow slaw to sit 15-20 minutes, occasionally stirring.
Add pumpkin seeds just before serving for extra crunch.
Notes
The longer the salad is allowed to sit the more flavor will develop. Make this up to 2 days in advance for an easy side dish.
Some other things you may like: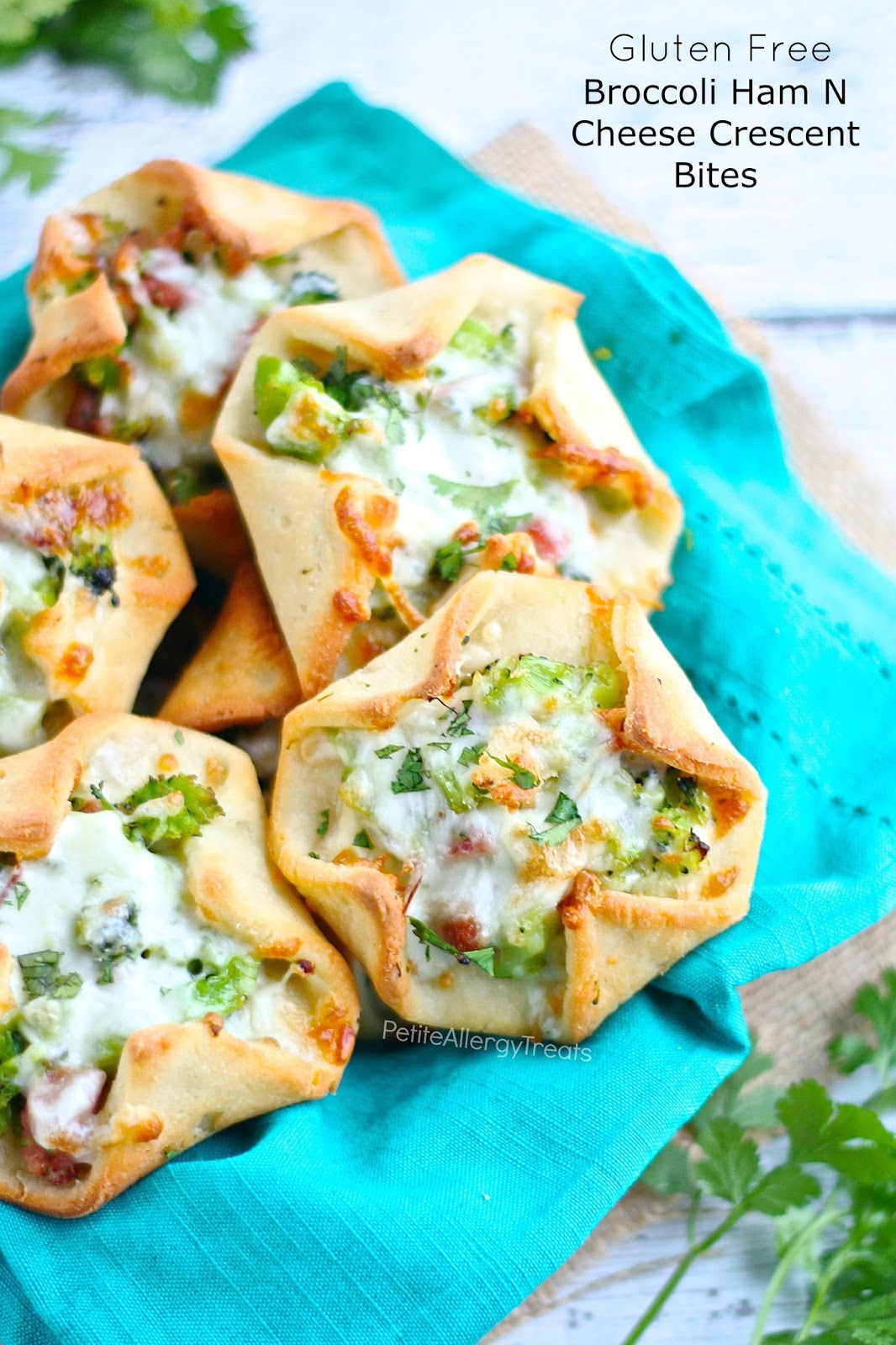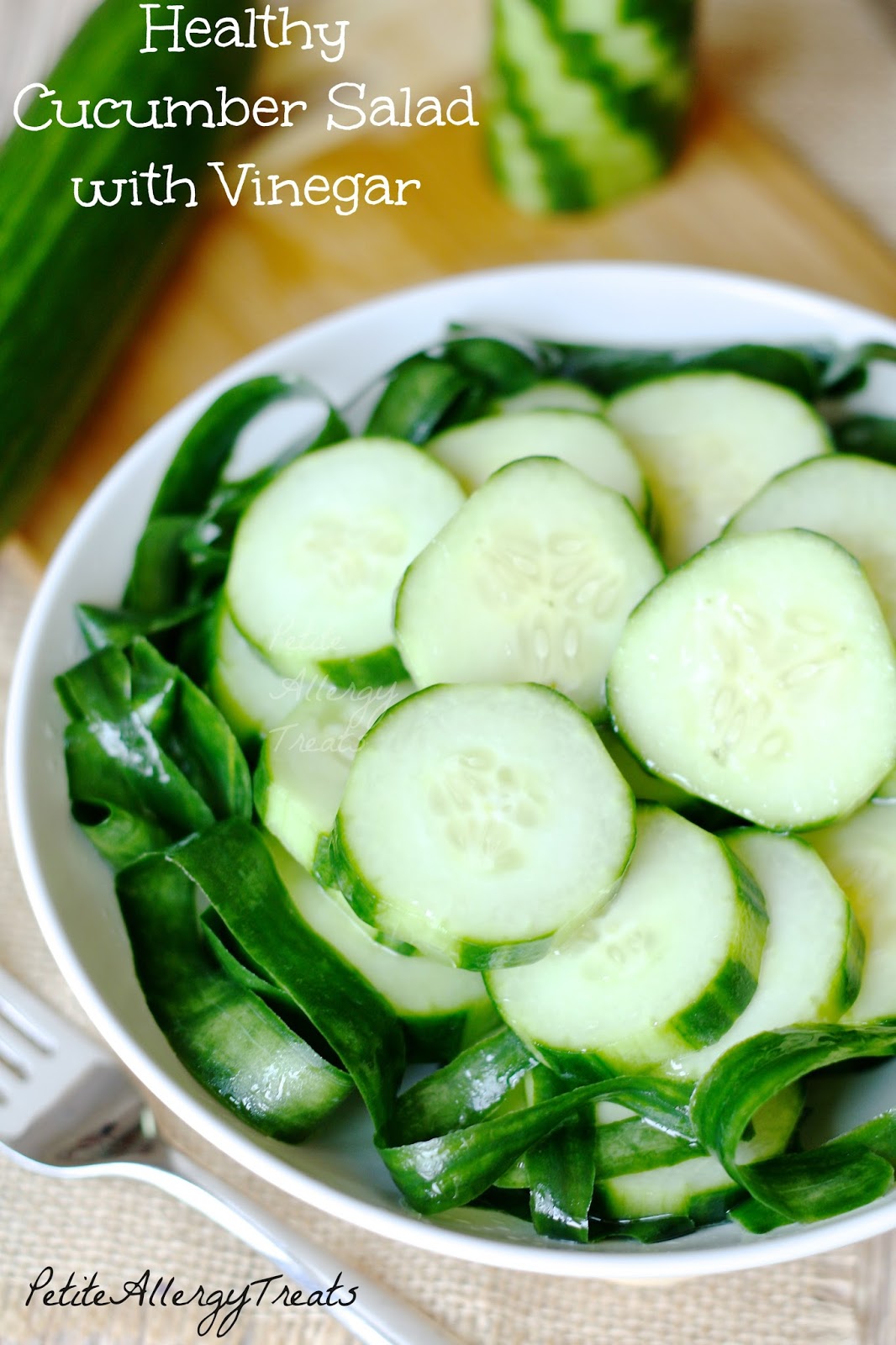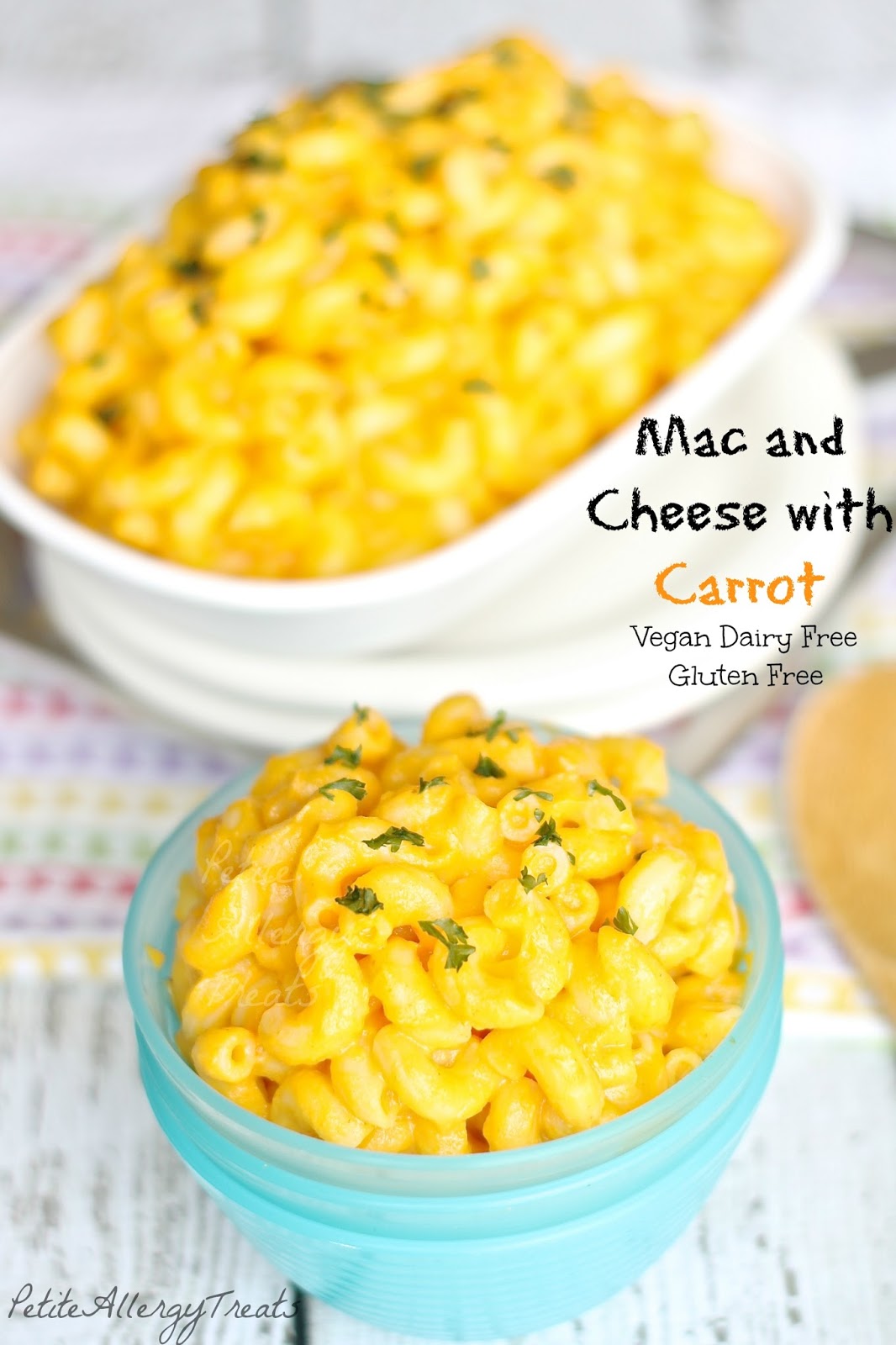 Dairy Free Mac N Cheese (vegan soy free nut free)