Fall and pumpkin desserts a always together.   Pumpkin Streusel Muffins (gluten free Vegan) would be a great weekend breakfast.   These dairy free egg free muffins are a treat for perfect for any day of the week.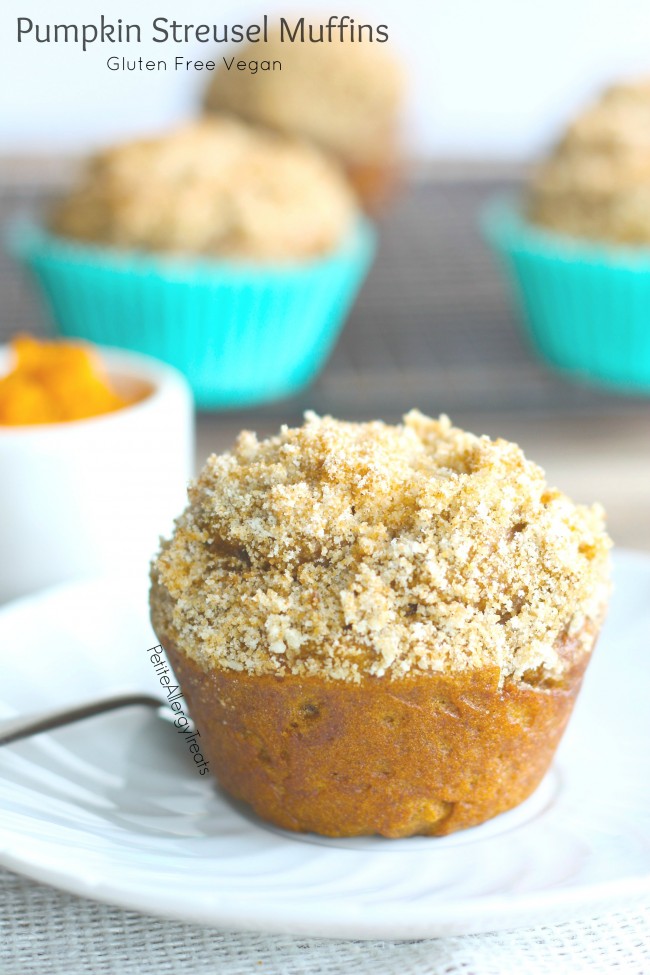 Last time we talked I mentioned the word indulgence and my friend's wedding…
I have mentioned Kiki in the past with her silly but hilarious roller blading incident.  That fall takes the title of Epic Fail.  After much searching, Kiki found this perfect guy.  He's sweet.  He's smart.  Has a full time good paying job AND he had his own house.  Best part of all he's a little nerdy.  (Nerds are at best btw.  They are real people and love with their full heart.  Annd yes.  I would consider myself and Kiki nerds too).  Two nerds in love equals marriage.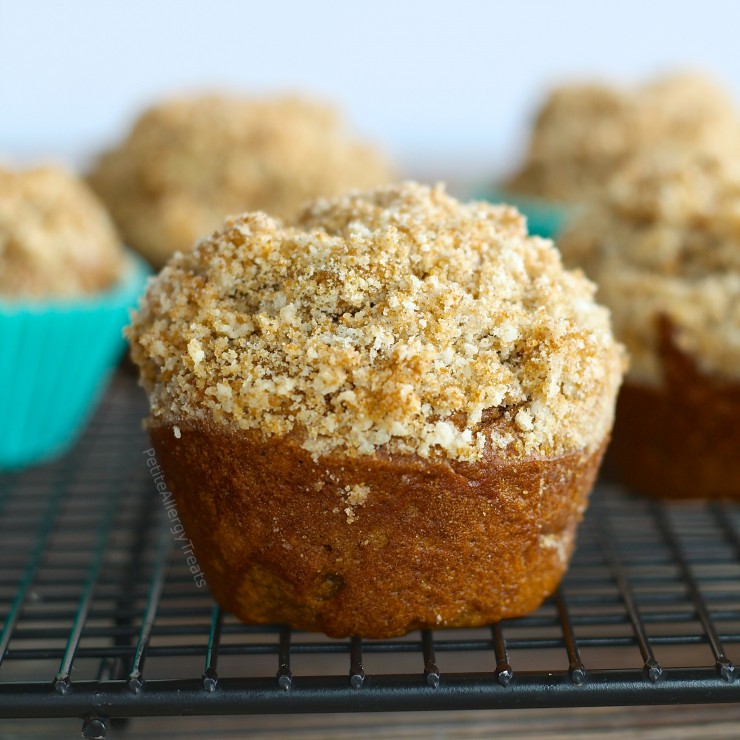 The wedding was down in St. Louis and traveling to witness was a must.  At least for me.  I've been friends with this girl since I was 7 years old.  From the awkward years of growing up until now, we've been friends.  I and had a lengthy discussion with my husband about bringing the entire family to the wedding.  As much as I wanted them to join me (and show everyone my kids and husband) it was decided it would be simply easy to travel alone.  Mr. Naughty would need practically a full kitchen and refrigerator for meals over the 3 day event.  Traveling with food allergies just became a bit more complicated.  In the past we have visited my in-laws with the full use of their kitchen.  It was just making it to and from home with food.  Just pack some granola bars, cookies and fresh fruit to make the days journey…but that isn't going to cut it for a few days.  The only options were stay at home or search for a house to rent for 3 days.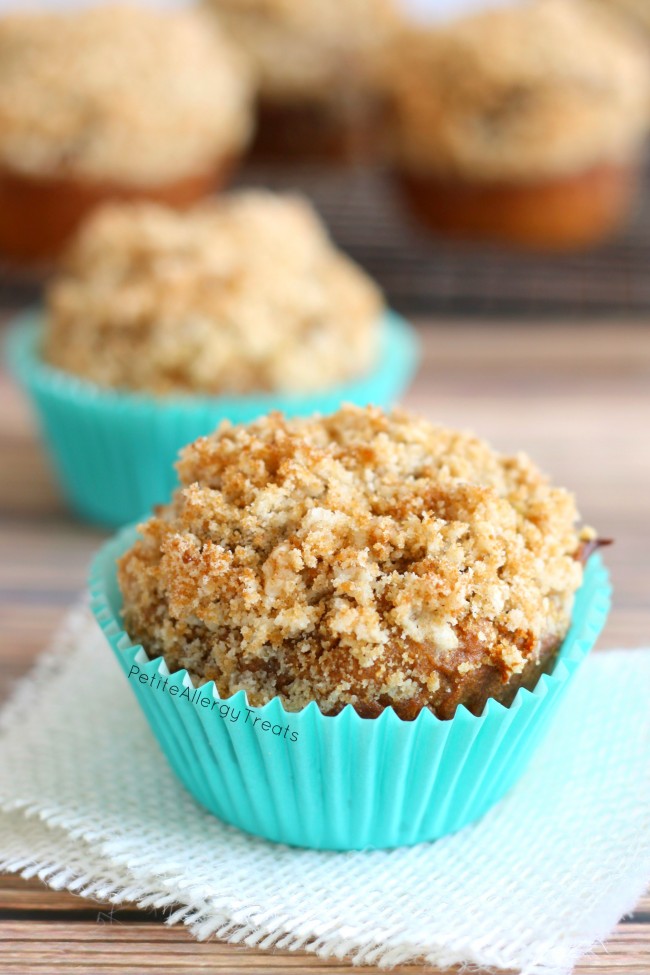 So solo it was.  Which completely had its perks.
For the first time in seven years, I indulged in peanuts, peanut butter, almonds, hazel nuts, and just about any nut filled candy.  Those nut filled KIND Bars?  5.  I ate 5 of them. in.one.day.  And I did that mysterious thing called "eating out"?  Lol! Such a small thing most families take for granite but was just pure luxury to me.  I checked into my hotel was going to find a restaurant to sit down, eat and rest but then I was handed a huge warm walnut chocolate chip cookie!  Lol, obviously I was meant to eat more forbidden nuts.   Instead of eating lunch,  I dropped my luggage off, devoured the cookie and went off exploring the city.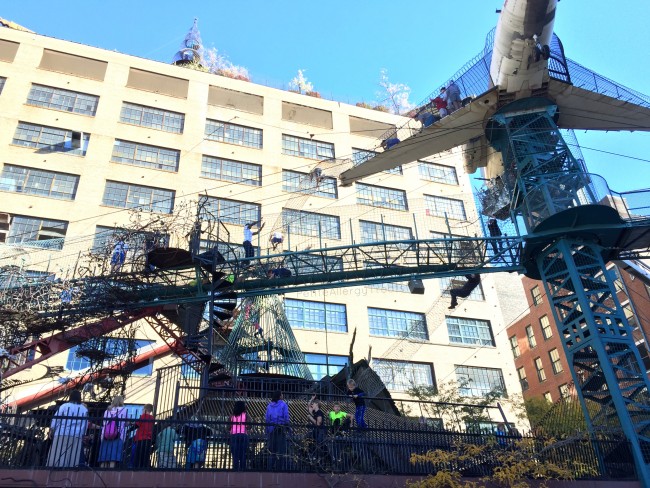 First stop, the City Museum.  This place is CRAZY.  There's no other way to describe it.  From a full working ferris wheel on the roof, along with a yellow school bus hanging off the side, next to the two story preying mantis slide.  The entrance is the littered with more of an adult prison version of a ball pit including playground size balls to chuck at one another.  You  can weave in and out of wired passage ways suspend over three stories in the air.
Completely crazy. But waaay fun.
I couldn't stay long since it was getting dark and I was told I shouldn't be walking alone… With a quick dinner at Hard Rock Cafe, I felt like a Rock Star.  I walked in sat at the bar and order a beer… and then anything I wanted from off the menu.    <—-A Rock Star quality in my mind due to fact I go a little crazy as a stay a home mom.  It's tenfold when you're a Food Allergy who never gets to eat out let alone think about what she wants to eat). Dinner was followed by the best part of the trip drinks and laughs with old friends I haven't seen since high school.    It's been over 15 years. And it was a blast catching up.  We stayed at the bar until like 10pm.  Sounds a little pathetic, right?  But we kept things going at our hotel for an after party until 1 pm when the bar closed.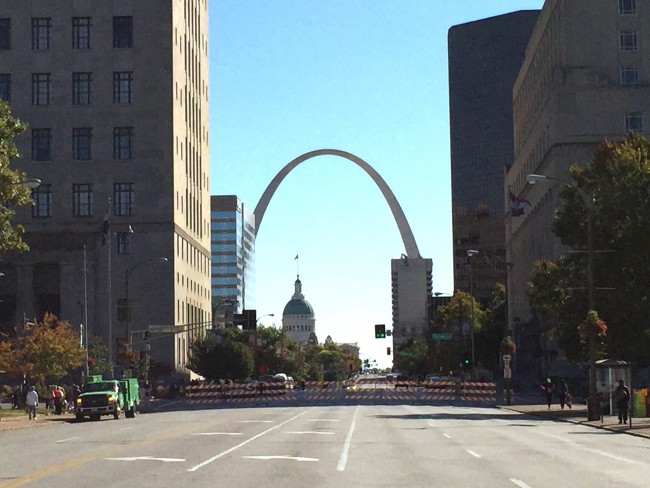 The real wedding the next day was pure joy as the bride and groom did things their way.  No pastor or priest.  No tuxedo's for  guys.  It was an original wedding from start to finish with family and friends either performing the ceremony or doing a special reading.  And the procession at the end?  Not any stuffy Mozart or Bach.  Instead, they walked to Tegan and Sara's Everything Is Awesome.  Pure joy from start to finish.  And completely awesome I might add.  The rest of the night was spent talking with old and new friends.
As much fun as I had, it was time to head home.  I missed my family.  The few days of indulgence will be forever etched in my memory.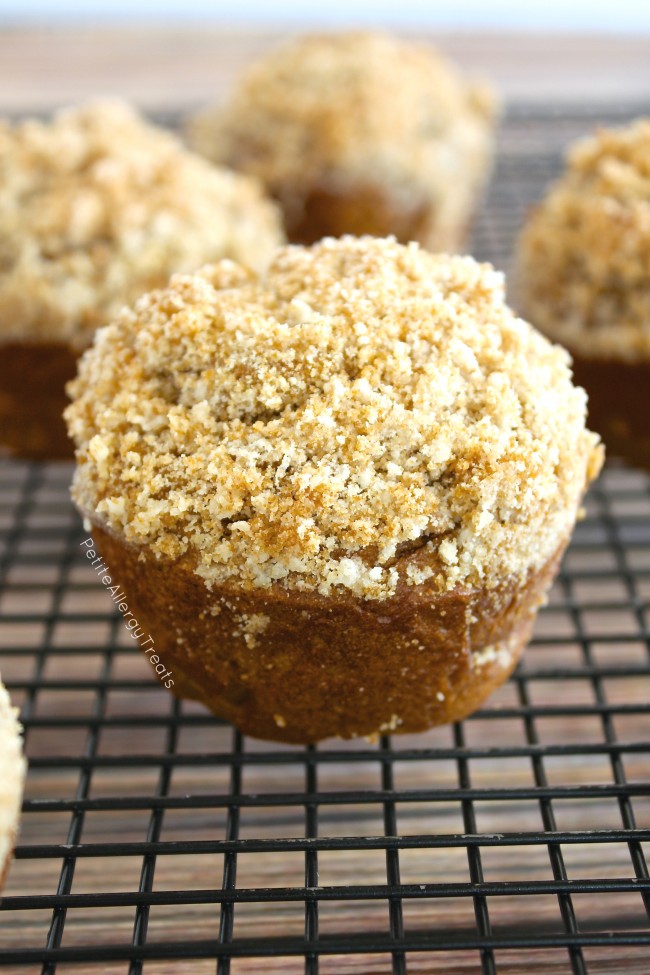 Indulgence is good thing once and a while.  And why not indulge in these pumpkin streusel muffins?  Filled with a warm pumpkin spice and a crumbly topping to make these look like they came straight out of a bakery.  Pumpkin muffins are good anytime of the year too since it's easier to used canned pumpkin puree available all year round.

Pumpkin Muffins (gluten free)
Author:
Laura @ Petite Allergy Treats
Ingredients
1 cup gluten free hybrid flouror use a whole grain mix
½ cup pumpkin puree
¾ cup sugar
¼ cup coconut oil
¼ cup milk
1½ tsp baking powder
¼ tsp baking soda
2½ tsp guar gum
Topping
Instructions
Topping
Combine all ingredients in a bowl with cold coconut oil.
Use a fork mix and smash the cold oil until it create crumbs. Be sure to not over mix.
Muffins
Combine dry ingredients and mix well and set aside.
Microwave coconut oil until hot and melted. Add milk and sugar to mixture and stir until combined.
In large bowl, use a handheld mixer or stand mixer to combine wet and dry ingredients. Mix for 5 minutes or until lighter in color and mixed well.
Pour into a muffin tin lined with paper cups. Evenly top with topping mixture.
Bake for 19-21 minutes at 375 degrees or until tops are golden brown and internal temp reaches 190 degrees.
Some other things you may like: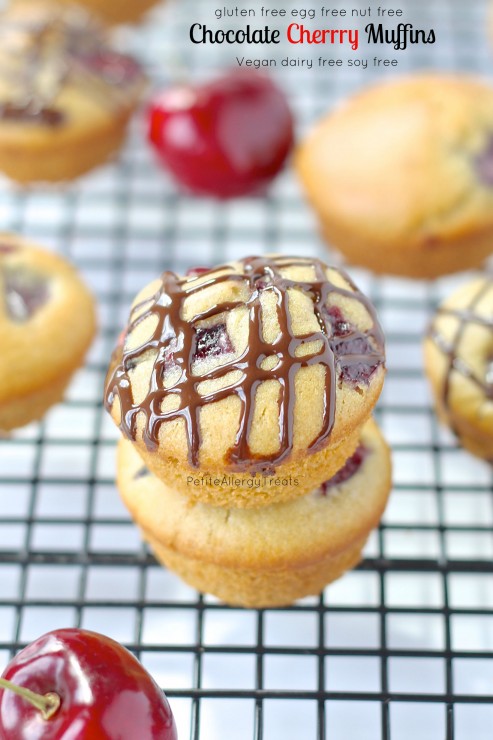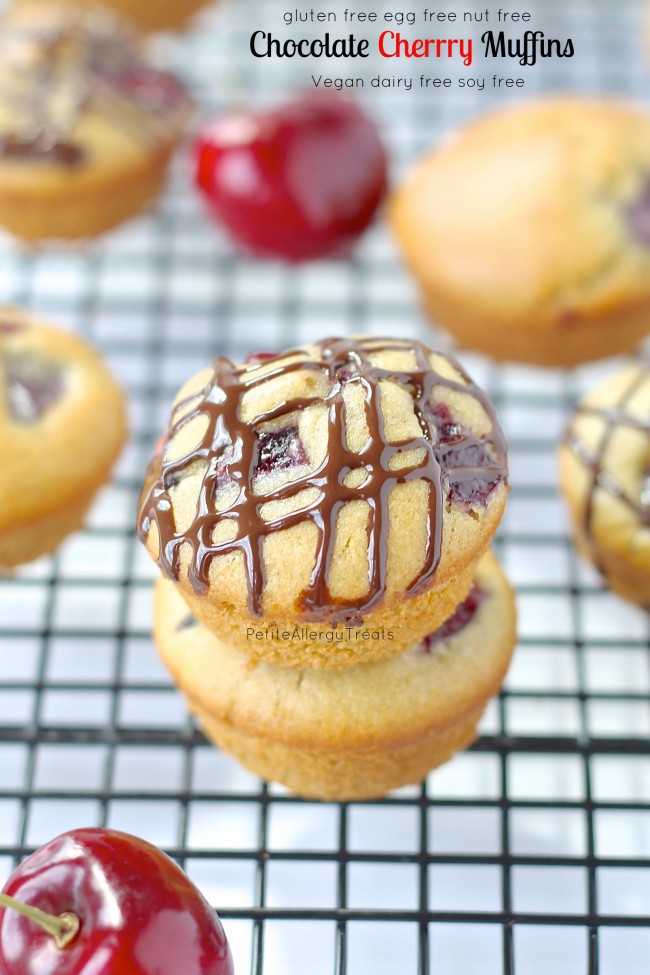 Chocolate Cherry Muffins- vegan gluten free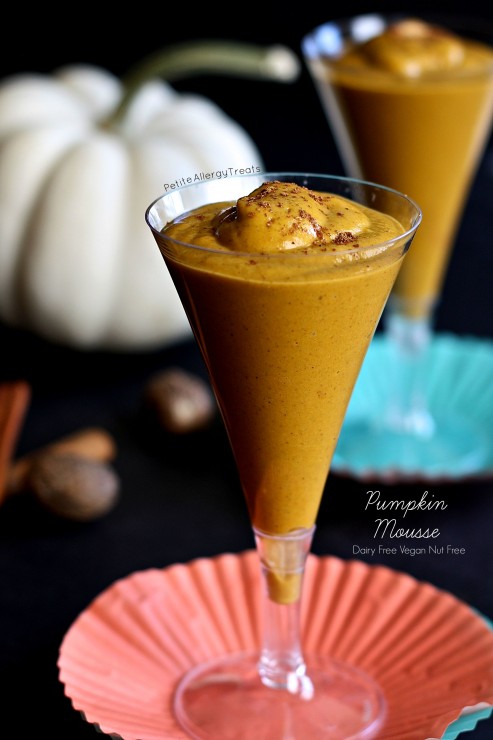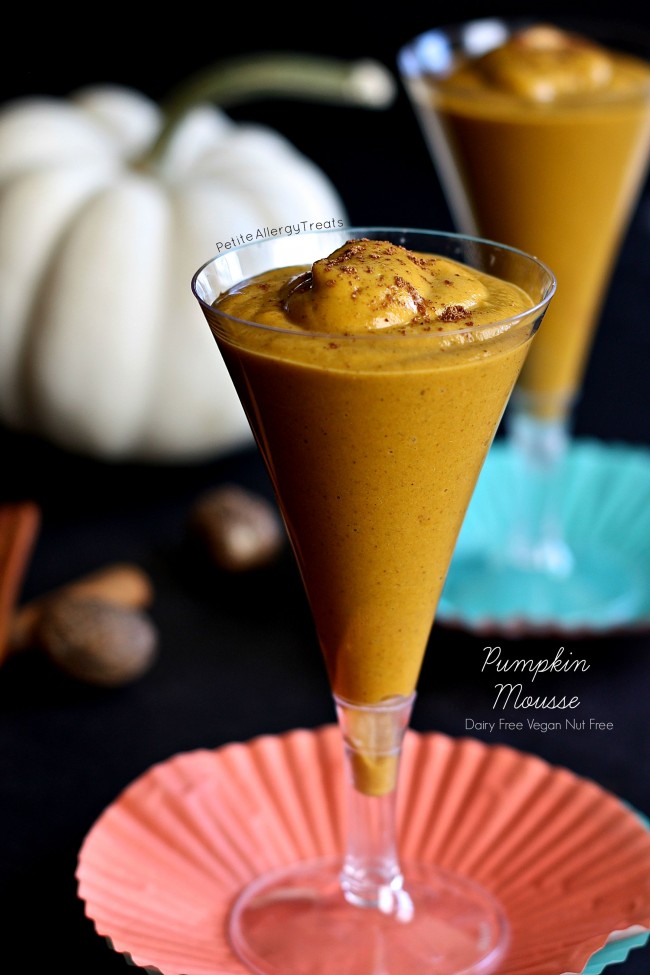 5 Minute Pumpkin Pie Mousse (vegan dairy free egg free gluten free)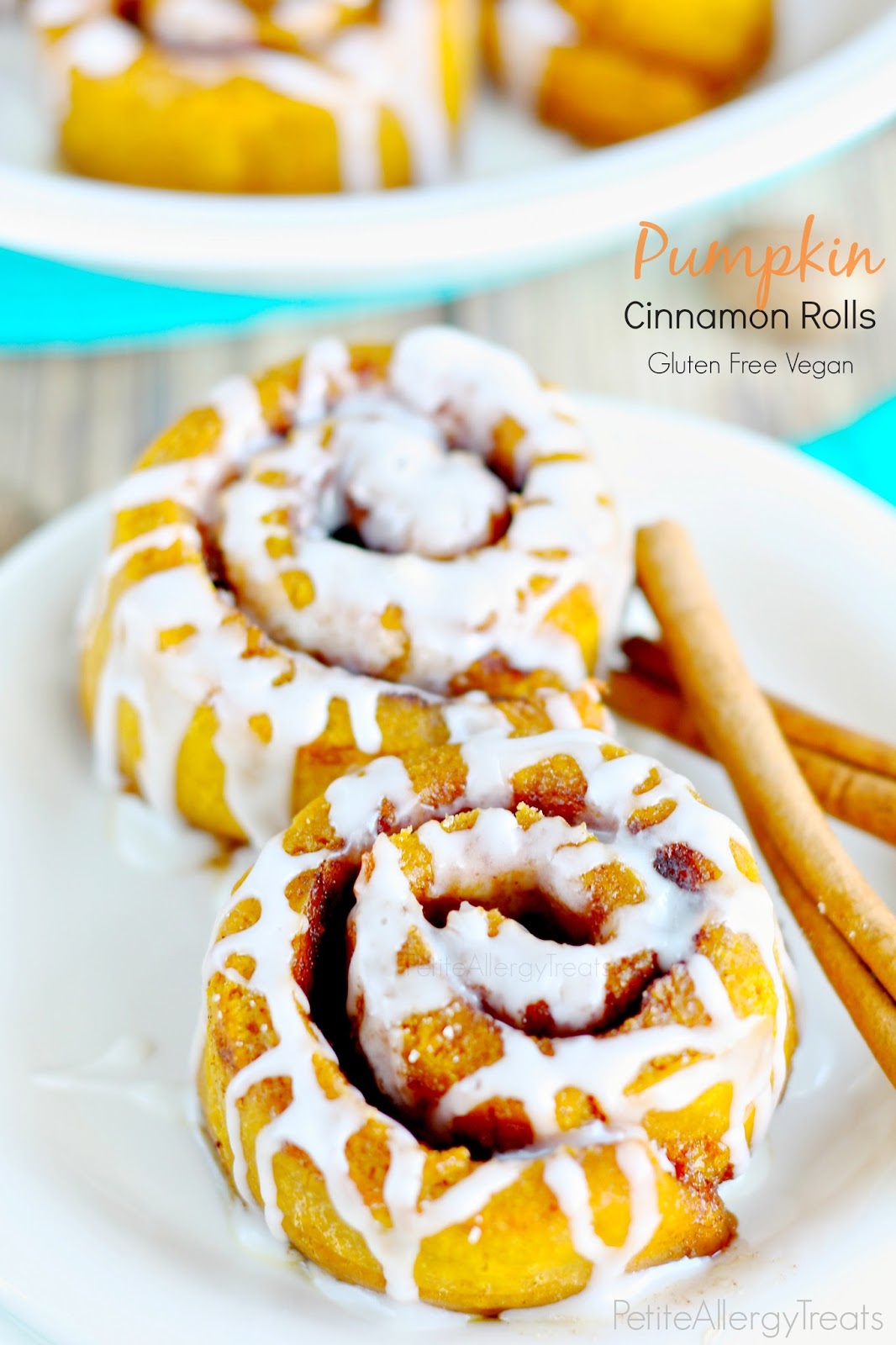 Gluten Free Vegan Pumpkin Cinnamon Rolls (dairy free egg free)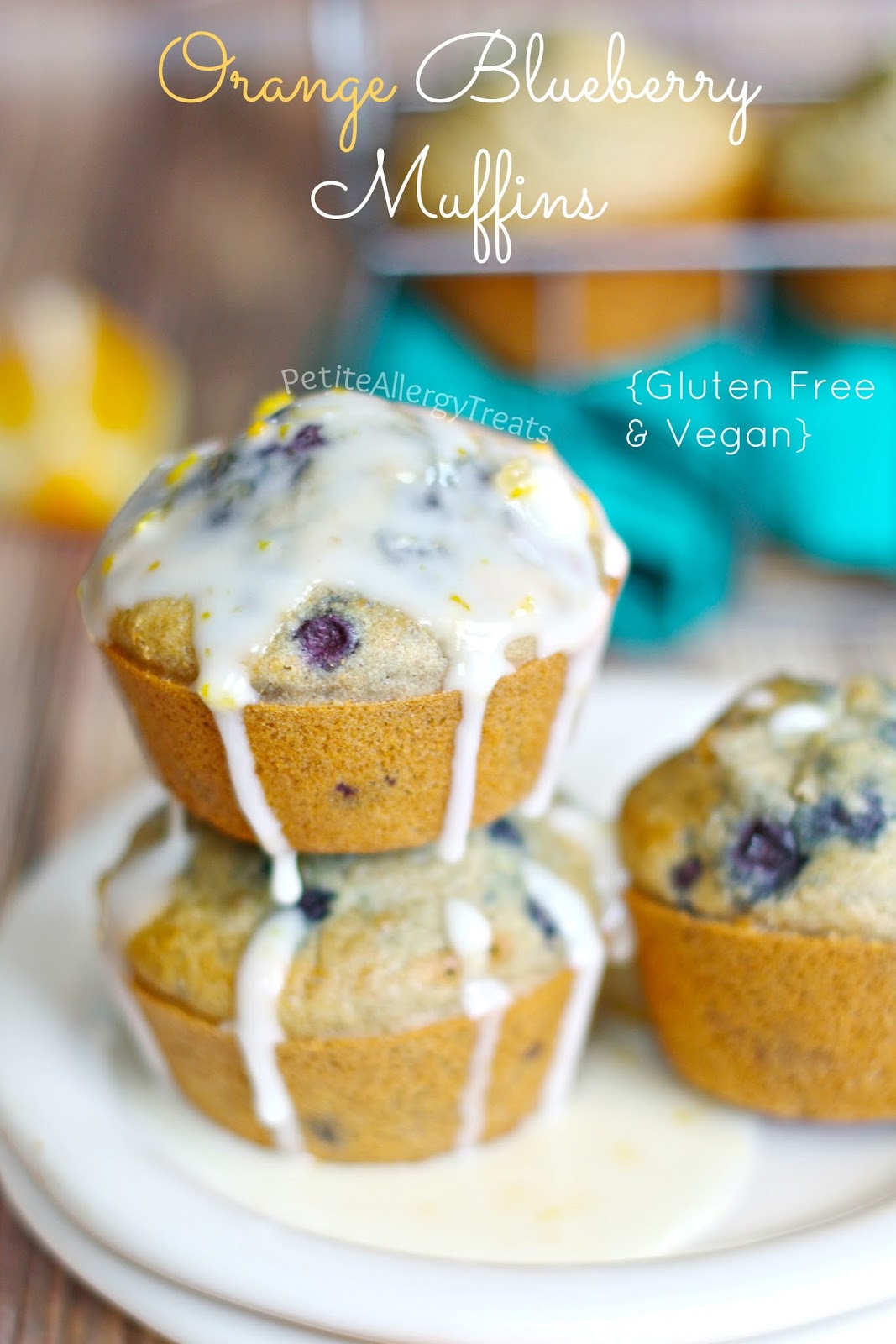 Orange Blueberry Muffins (vegan gluten free)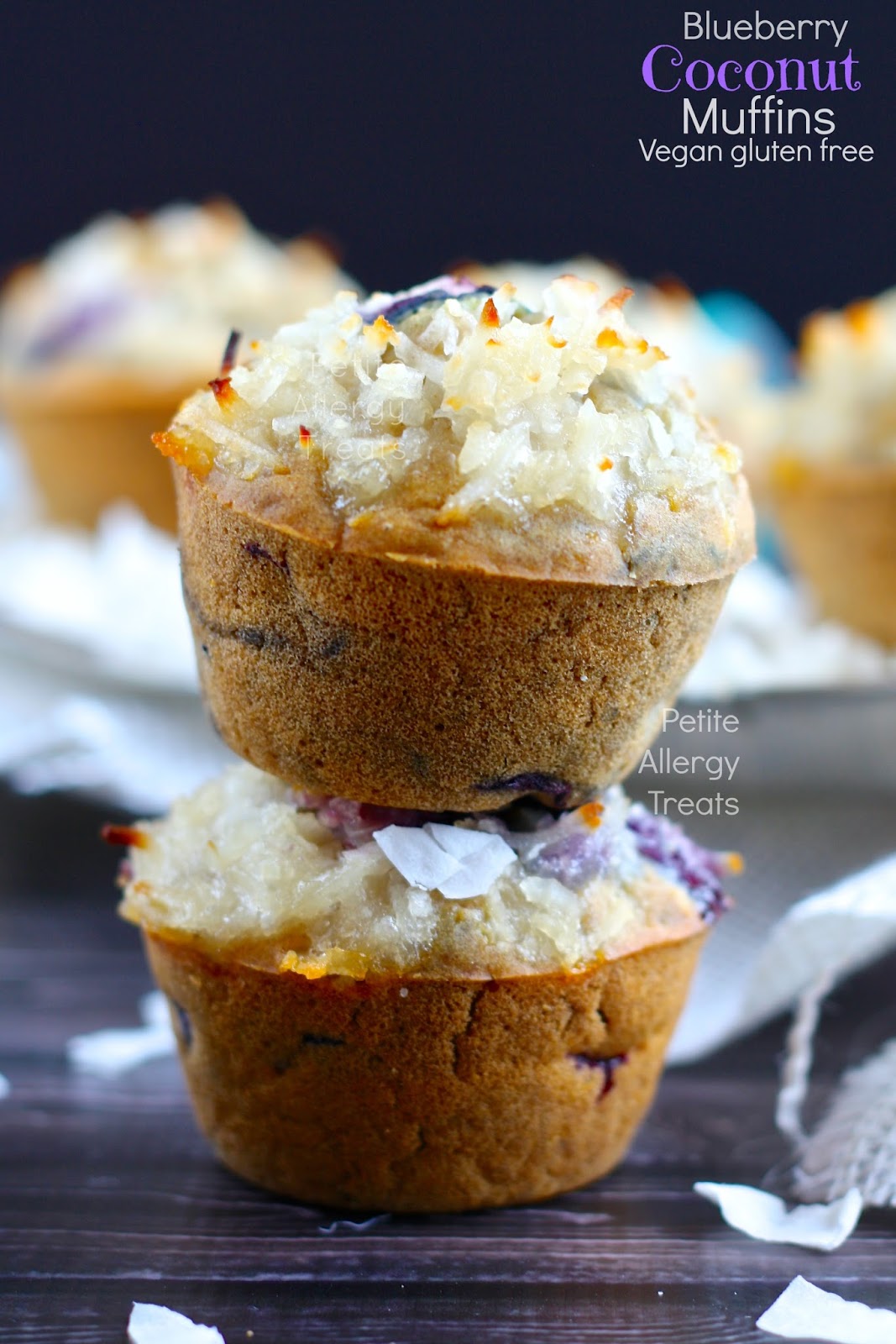 Blueberry Coconut Muffins- free of the top 8