If you need a gluten free bread in a pinch OR in mass quantity for breakfast or school lunches, then gluten free pancake sandwiches (panwiches) are for you!  This is a super easy egg free dairy free go to recipe kids love.  Your choice of toppings can keep the gluten free panwiches Vegan.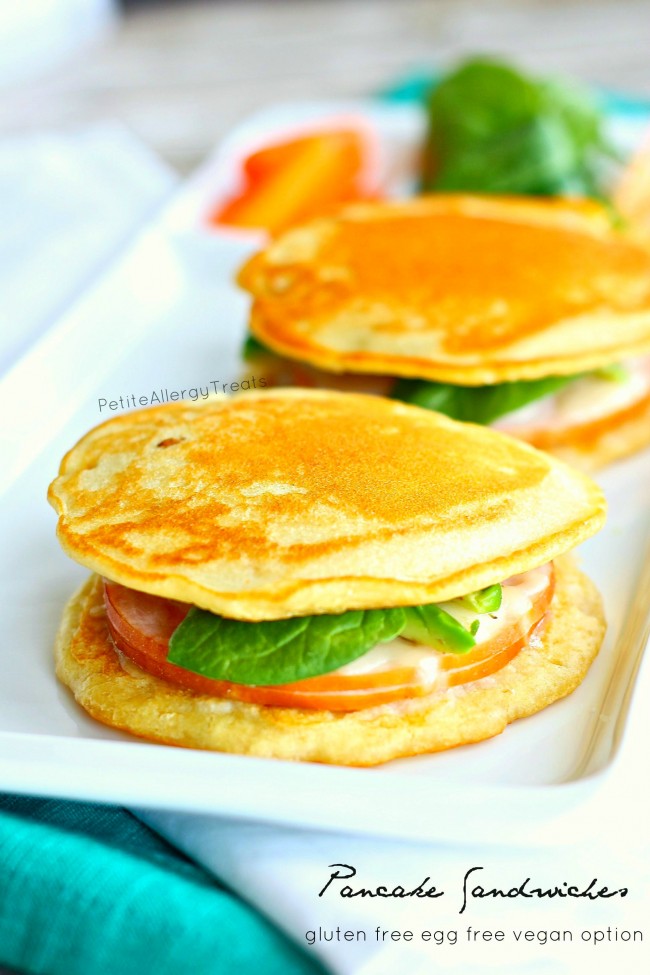 It's full steam ahead into the beginning of the school year frenzy!  I'm already planning meals and snacks amongst the back to school shopping.  One thing that has been on my mind a lot lately is finding an acceptable bread for Sir.  These gluten free egg free pancakes turned into panwiches (pancake sandwiches) seem like an easy gluten free bread to sustain the school year…
So I have a little secret… A secret that I've been keeping from you for the past 2 months.  It's not that I don't want to share everything with you at once but only when the time is right.
And that time is now.
My big secret is…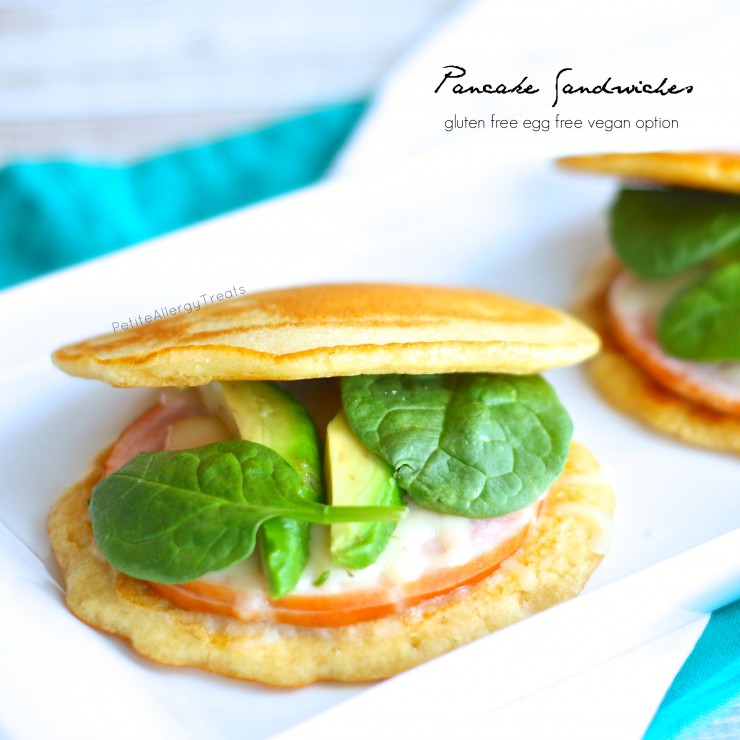 I put Sir on a gluten free diet.
Whaat?  Did you think I was going to tell you something else?  Maybe baby news related?  Nope.  I'm going a little crazy with just 2 energetic boys.  Cause they're at home with me all day long…But back Sir's gluten free trial.
Last school year Sir complained of stomachaches.  He'd be fine at home one moment and lying on the couch the next.  Some days his lunch would come home virtually uneaten due to his stomach.  No matter what I packed this continued.  I tried only going gluten free with the bread since he wanted his cheddar crackers for snacks.  Then I removed the crackers and switched to popcorn instead.  Things improved but never went away completely.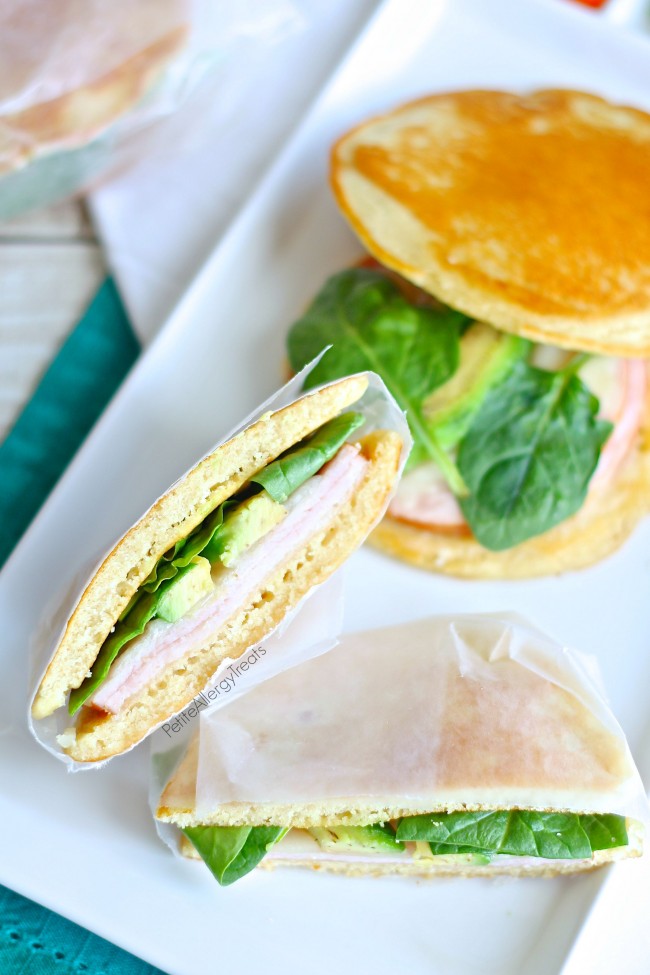 My goal over the past few months was to remove all gluten/wheat from his diet to see if his stomachaches lessened or disappeared.  And you can probably guess by now his stomach problems 'mysteriously disappeared' within a week of going completely gluten free.
This make me a little sad but happy at the same time.  Basically, this confirms my suspicion that he is gluten intolerant opposed to allergic to gluten like his little brother.  Gluten intolerance means although you are not allergic to wheat, it causes GI distress, like a stomachaches.  This is different than an allergy to wheat which can cause a rash of hives and possibly an anaphylactic reaction.
Another medical condition is  Celiac's Disease which is true medical condition where wheat and gluten containing grains (barley, rye, spelt, non-certified oats) cause physical damage to the lining in the small intestines causing body to not absorb food and can also cause stomach pains.
And so now what?
Well, I'm not entirely sure just yet.  Obviously, I want to keep his diet free of gluten if possible.  We pack a lunch for him everyday due to his peanut allergy. Sir's diet has already been mainly gluten free at home since I really try a limit the amount of wheat within the house.
I'll keep you updated on our progress.  Clearly I'll be in the kitchen even more (if that is even possible!)  Instead of slaving away for gluten free sandwich bread, I chose to grab our stand by: Life Saving Pancakes and turn them into pancake sandwiches or panwiches.  These have been our go to sandwich bread on and off for the past 2 years.  I stock the freezer with big batches for regular breakfasts and in case I need bread or even pizza crust.
Add you favorite topping, even good ole PB & J (pumpkin seed butter and jelly) works great.

Pancake Sandwiches
Author:
Laura @ Petite Allergy Treats
Ingredients
4 slices canadian bacon
½ cup (divided) cheese or dairy free cheese
¼ avocado
handful of fresh spinach leaves
Instructions
Take 2 pancakes and add 1 Tbsp cheese to each pancake.
Stack 2 pieces of canadian bacon, 2 slices of avocado, fresh spinach leaves and another 1 Tbsp of cheese. Cover with the remaining pancakes.
Optional
Heat in microwave until heated through and cheese is melted. Serve warm
Some other things you may like: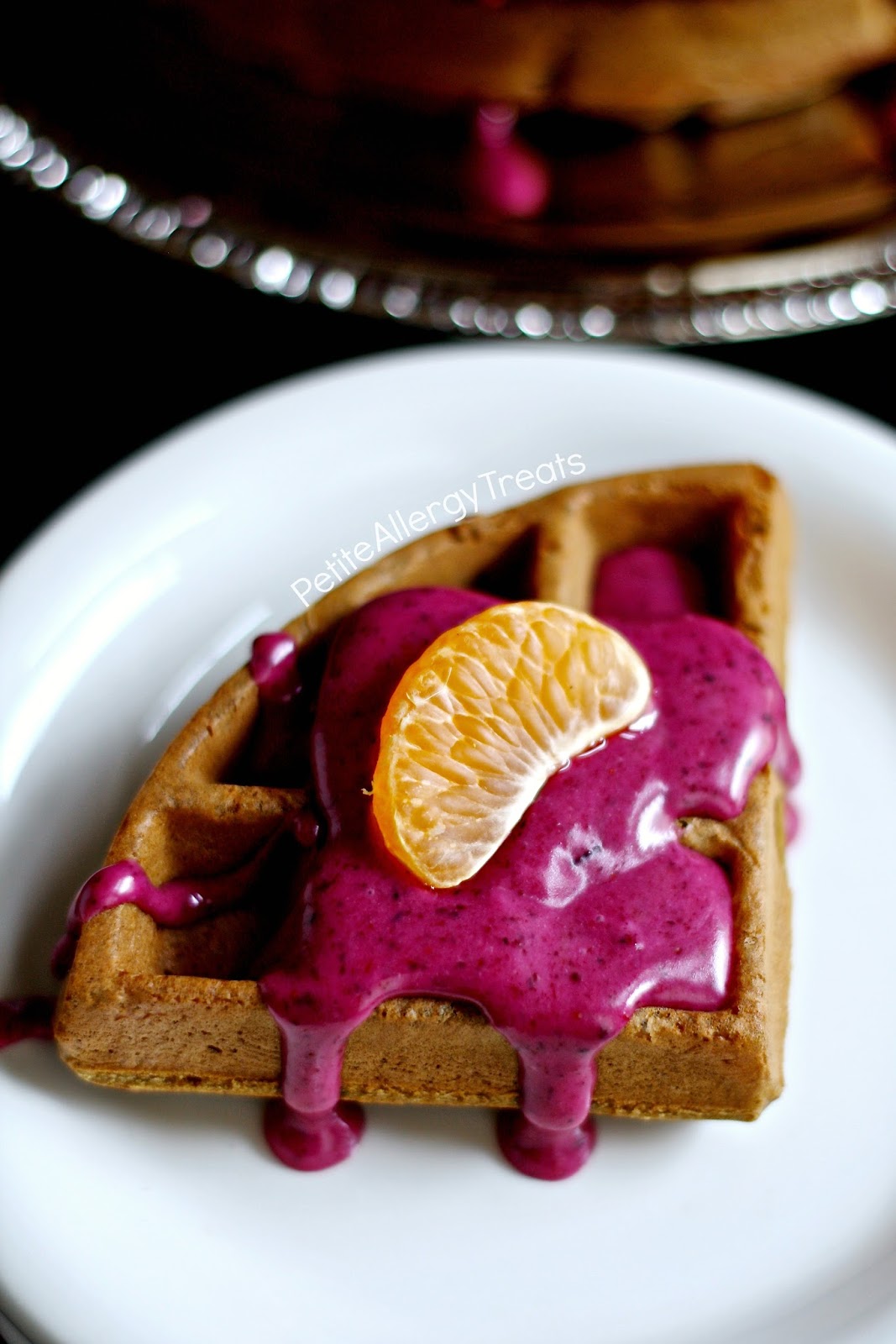 Teff Waffles with Orange Blueberry Glaze- gluten free egg free Vegan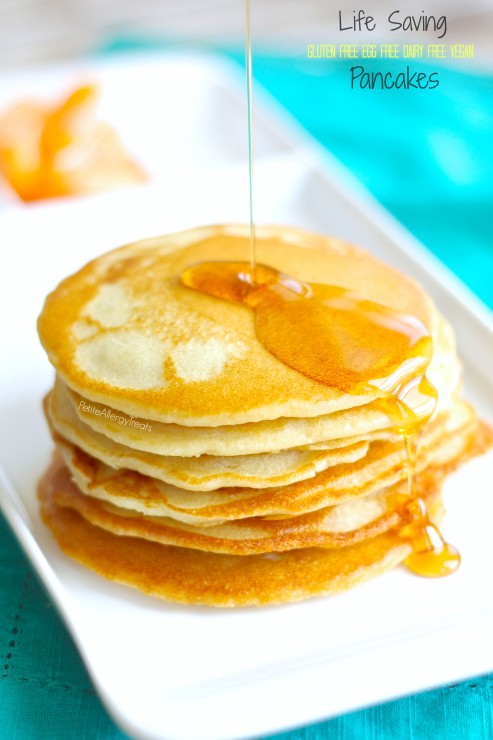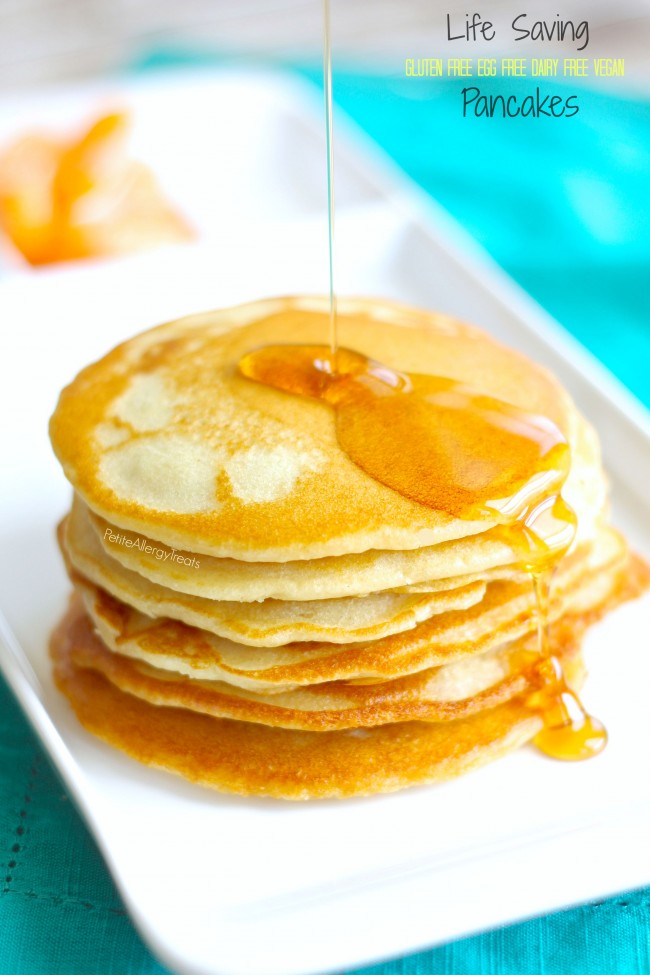 Life Saving Pancakes- gluten free dairy free egg free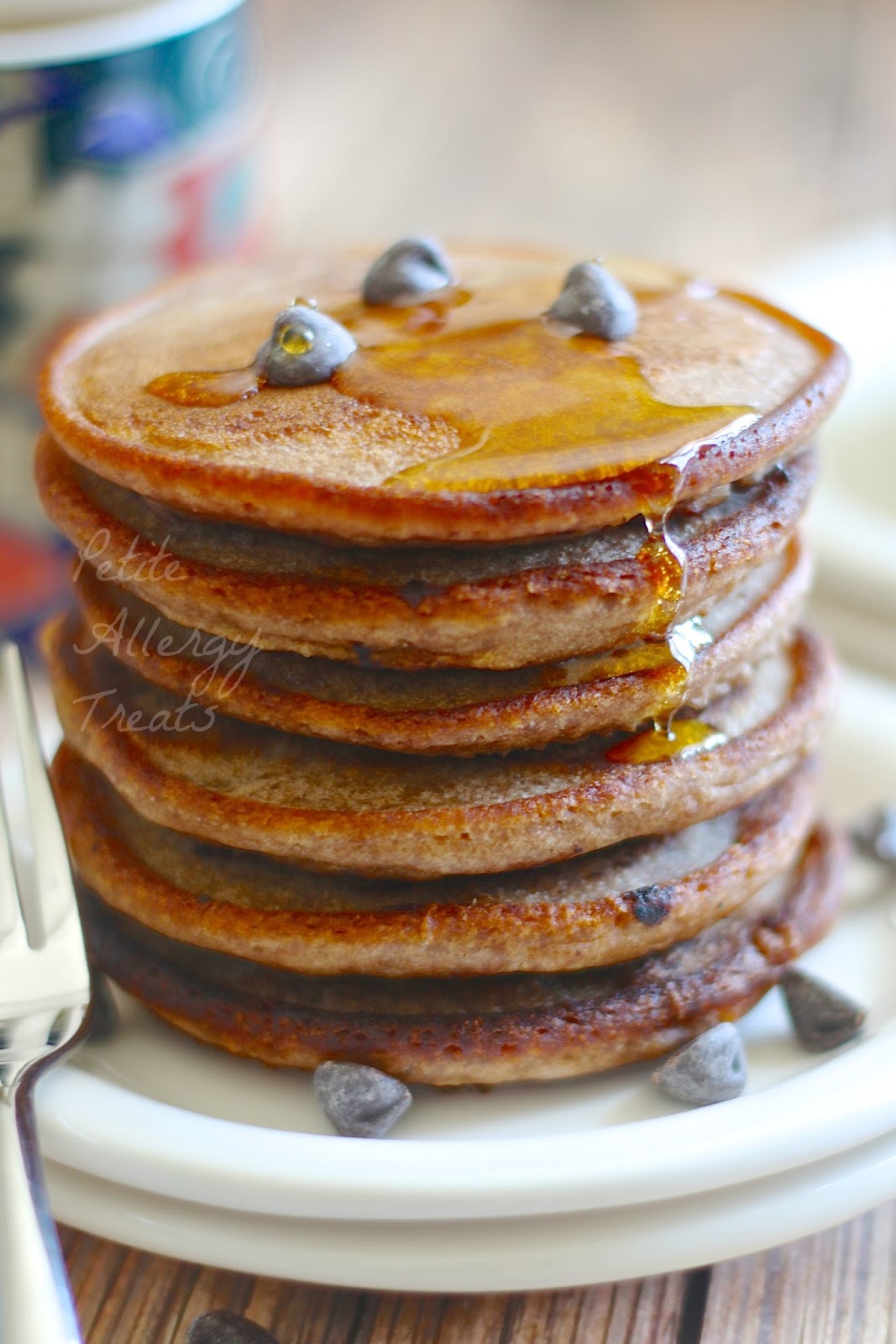 Chocolate Chip Teff Pancakes- gluten free egg free vegan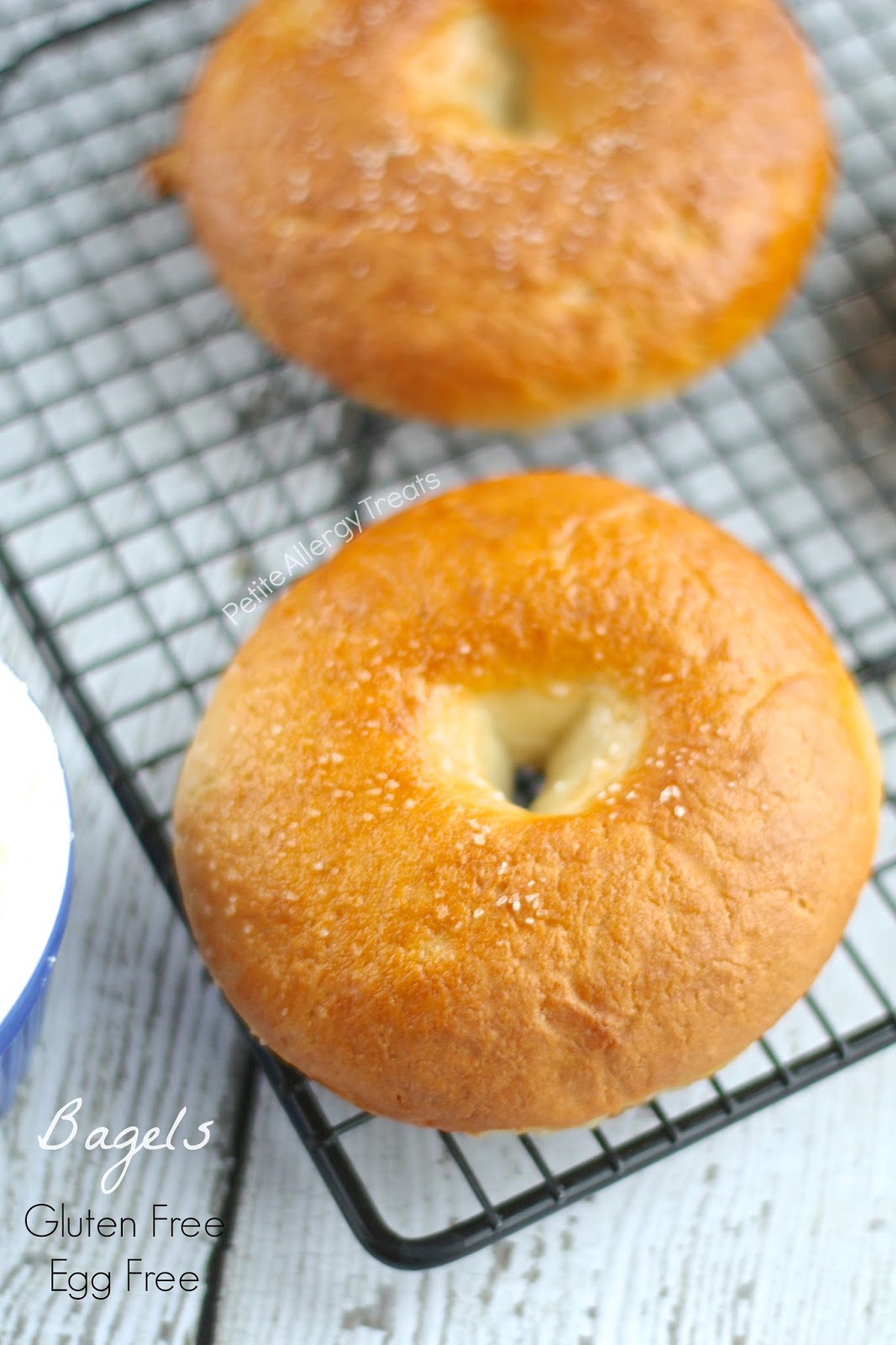 Gluten Free Egg Free Bagels- vegan