Start your day out with healthy quick and easy gluten free Blender Banana Chocolate Chip Muffins.  Just toss all ingredients into a blender and mix.  These muffins are packed with the full banana flavor with added nutrients of avocado and coconut oil.  It is the BEST gluten free, egg free, dairy free and Vegan blender banana chocolate chip muffins out there!
Ever notice how some things in life come so easily while other don't.  Things that should happen without glitches or a second thought. Like this post.  It's been foreverr since I've gotten new recipe to you.
This year I mentioned, is all about putting myself a little higher on the prior list of things to take care of.  Obviously, this still means cooking and taking care of the family too.  But I'm trying to make things a bit faster, easier, however you'd like to call it, for prepping and bringing the same meals.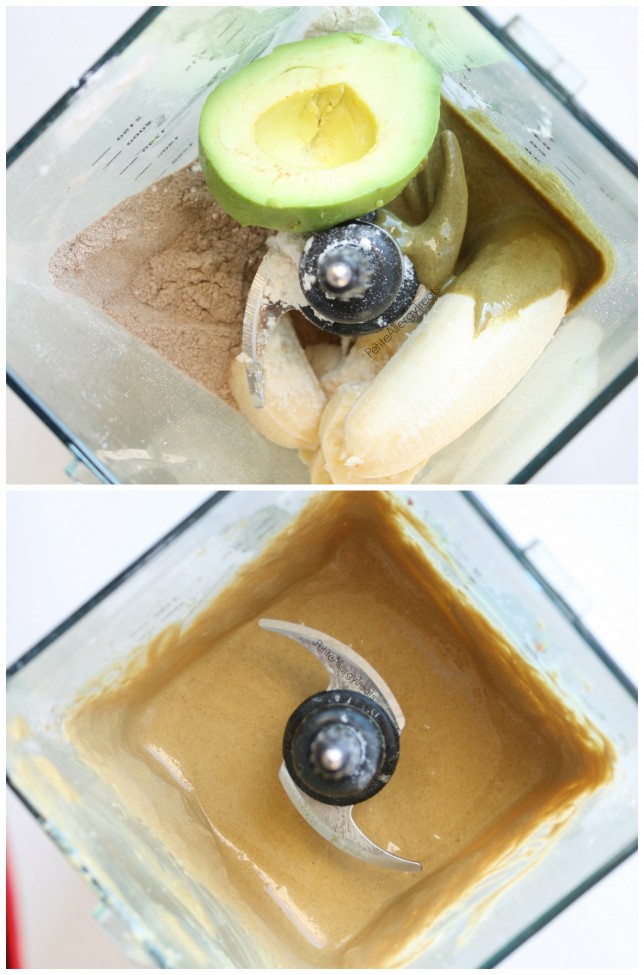 For instance, gluten free pancakes.  We love and depend on our live saving pancakes for breakfast.  Even dinner sometimes. (Life is busy, right?)  Love the pancakes but honestly the time to cook each one can just be too much when making a double or triple batch.  I tried baking them in muffin tins and it works alright but it was a little dry since pancakes need oil for cooking in the pan.
Enter real muffins.
Easy muffins. Minimal work, gluten free Blender Banana Chocolate Chip Muffins.  Just have the blender puree the real banana and avocado and mix it all at once.  Just push a button.  Simplified glorious blender muffins.  While they are baking into beautiful big mounds in the oven, you can clean up and prep another meal.  No more standing over the stove top flipping pancake after pancake…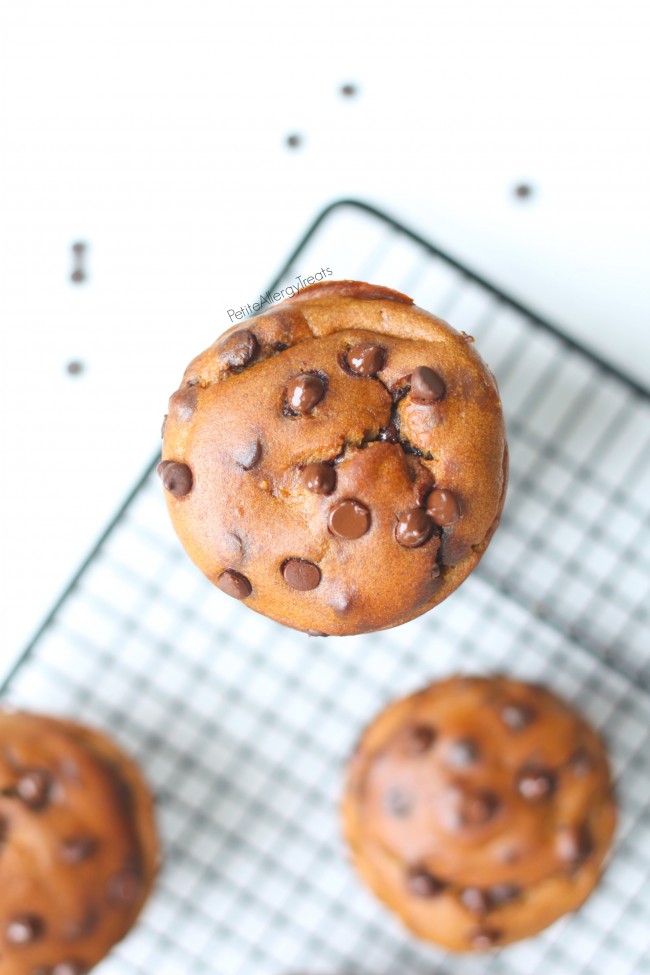 The thing I really love about these gluten free blender banana chocolate chip muffins is how they contain real ingredients like 3 full size bananas, avocado and pumpkin seed butter. The ripe bananas make things sweet enough so no extra sugar or sweetener is even needed.  I don't even need to mention the amount of chocolate chips will sweeten the muffin too.  We freeze our excess extra ripe bananas to use for recipes or to make banana ice cream so there's always an endless supply of bananas.  This works for avocados too since I usually only buy in large bags at Costco or Trader Joes.  The kids won't even know the avocado is in there.
Add you favorite seed or nut butter to for extra protein.  Teff flour is my choice for an extra boost of nutrients from gluten free flour but feel free to substitute another whole grain gluten free flour like sorghum, buckwheat or even brown rice flour.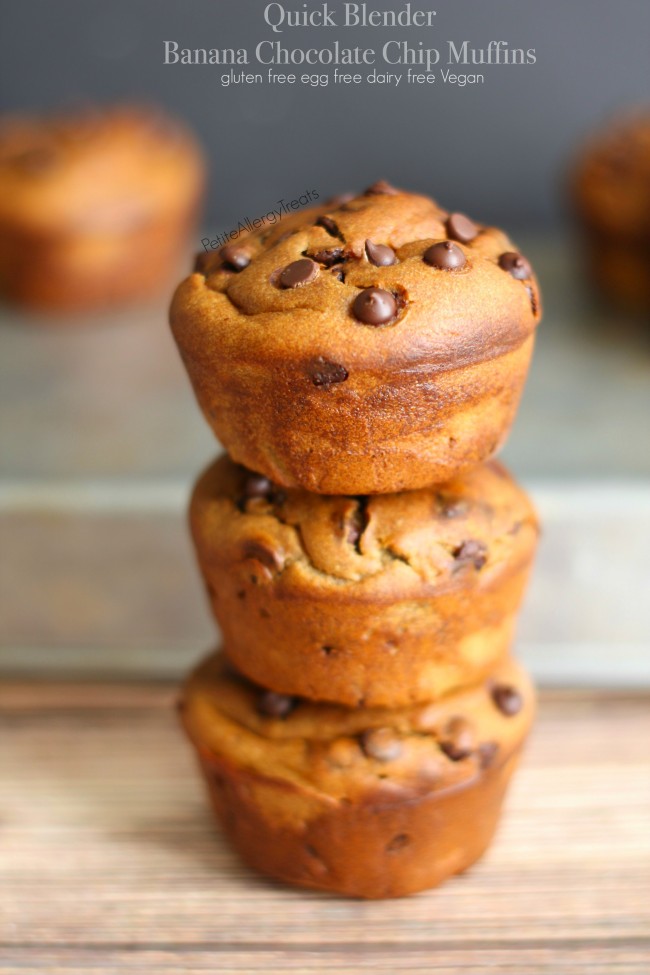 Don't forget these freeze sooo well.  Just toss one in the microwave for 30 seconds and you have a hot fresh gluten free vegan banana chocolate chip muffin.  No fuss of cleaning up sticky maple syrup from pancakes either.

Some other things you may like: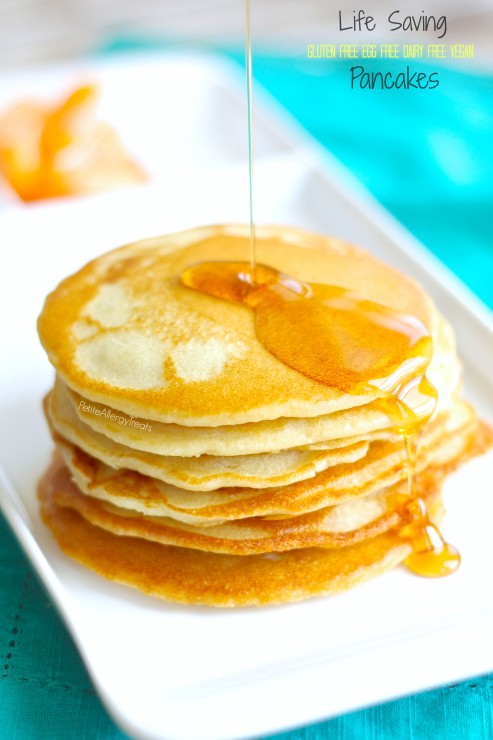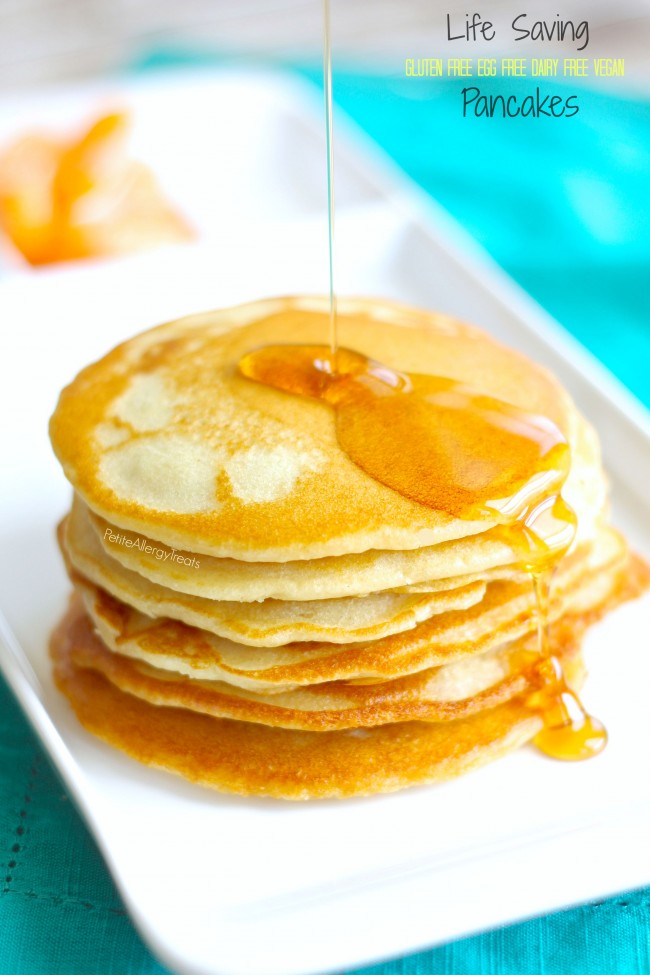 Life Saving Pancakes– gluten free, egg free, dairy free, vegan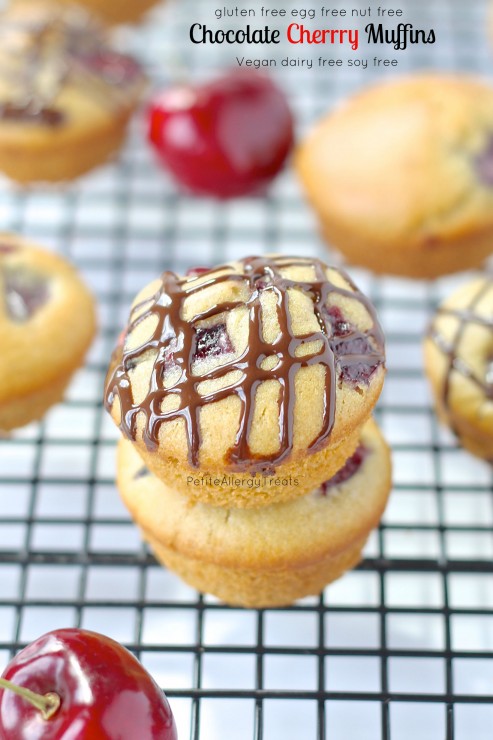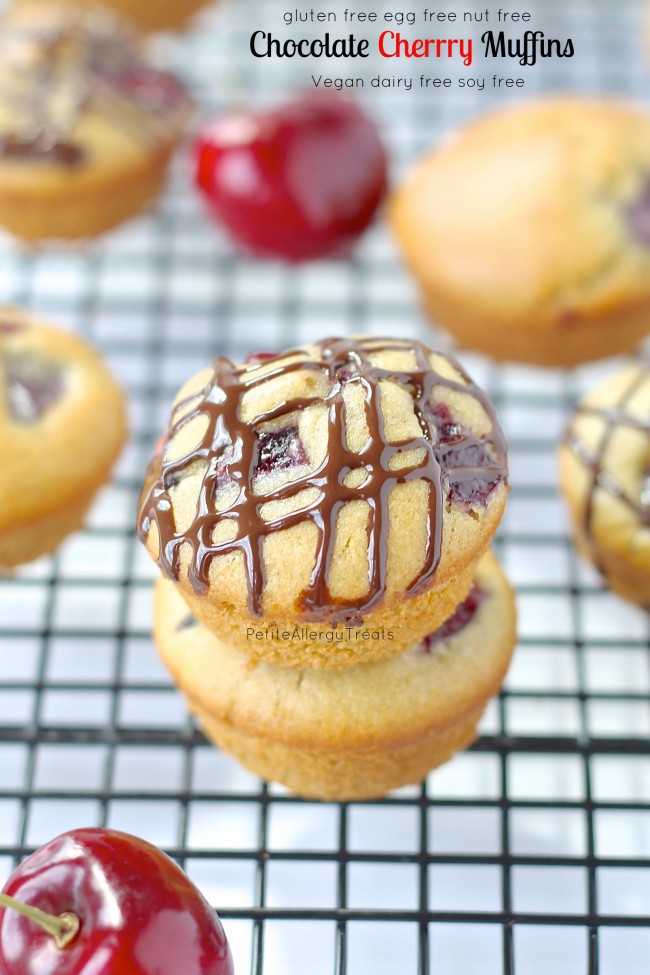 Gluten Free Vegan Chocolate Cherry Muffins– dairy free egg free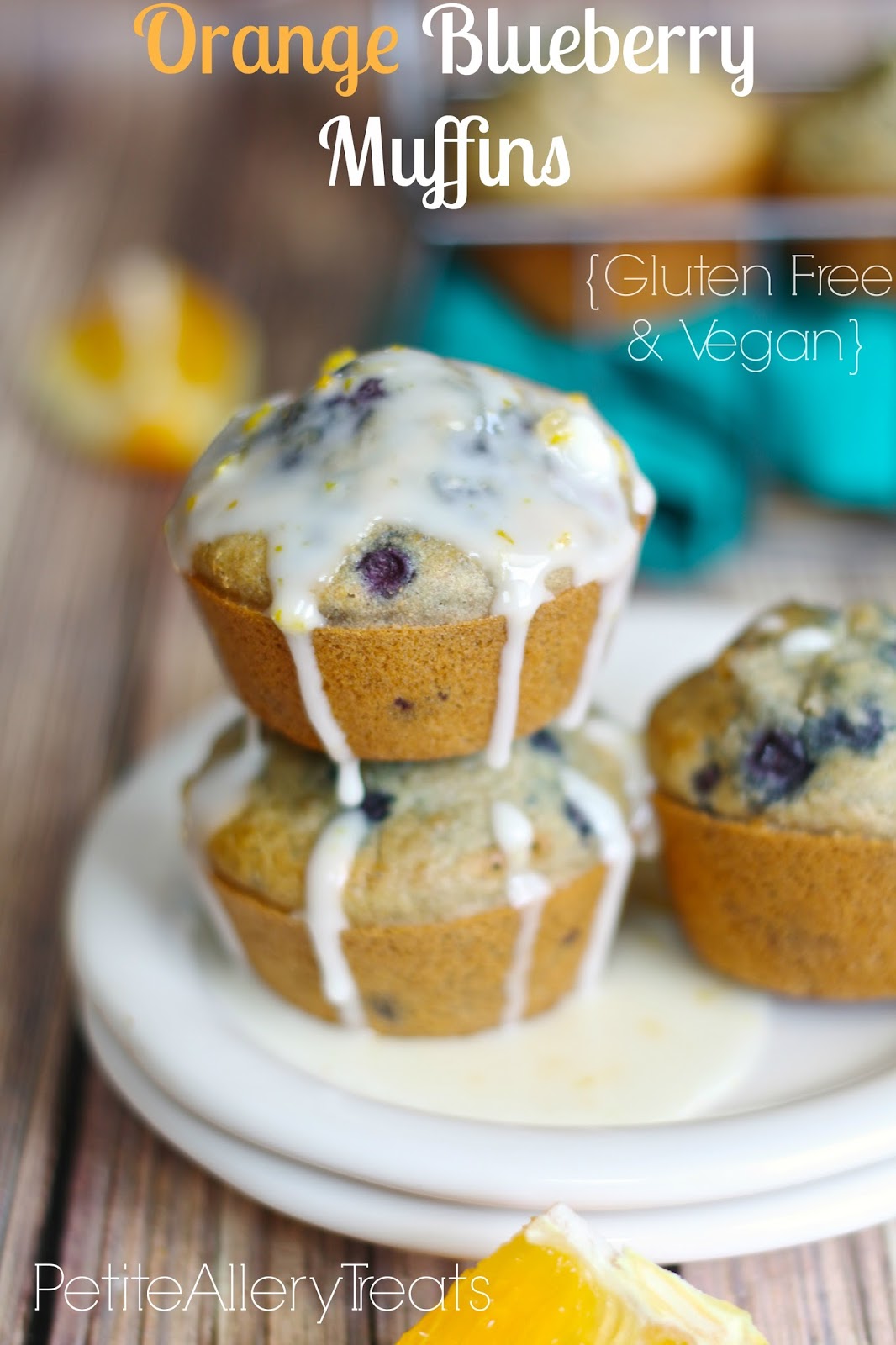 Orange Blueberry Muffins– gluten free vegan dairy free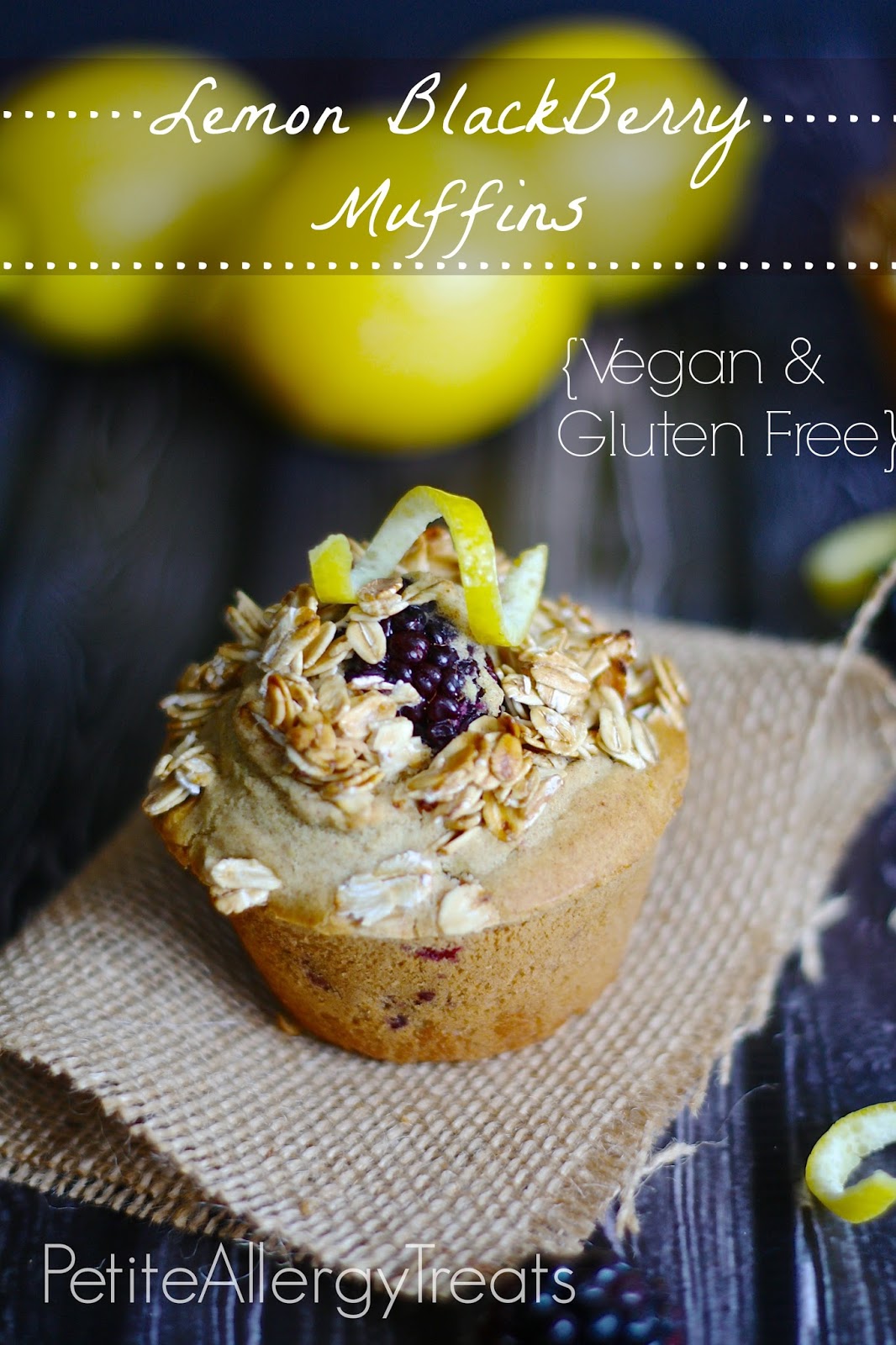 Lemon Blackberry Muffins– gluten free dairy free egg free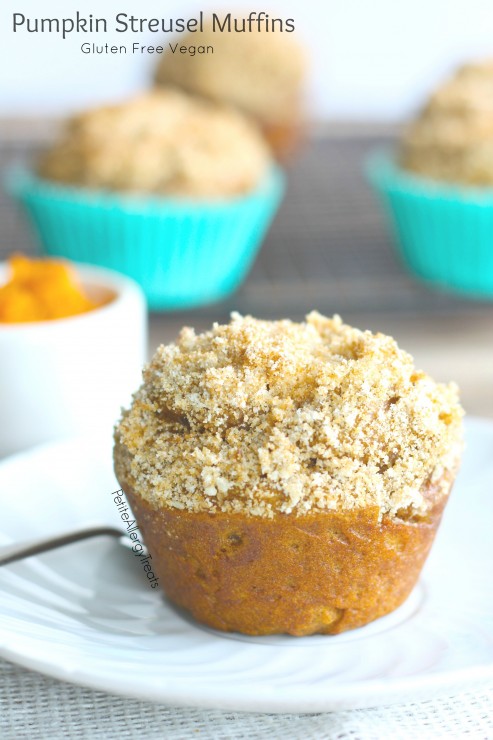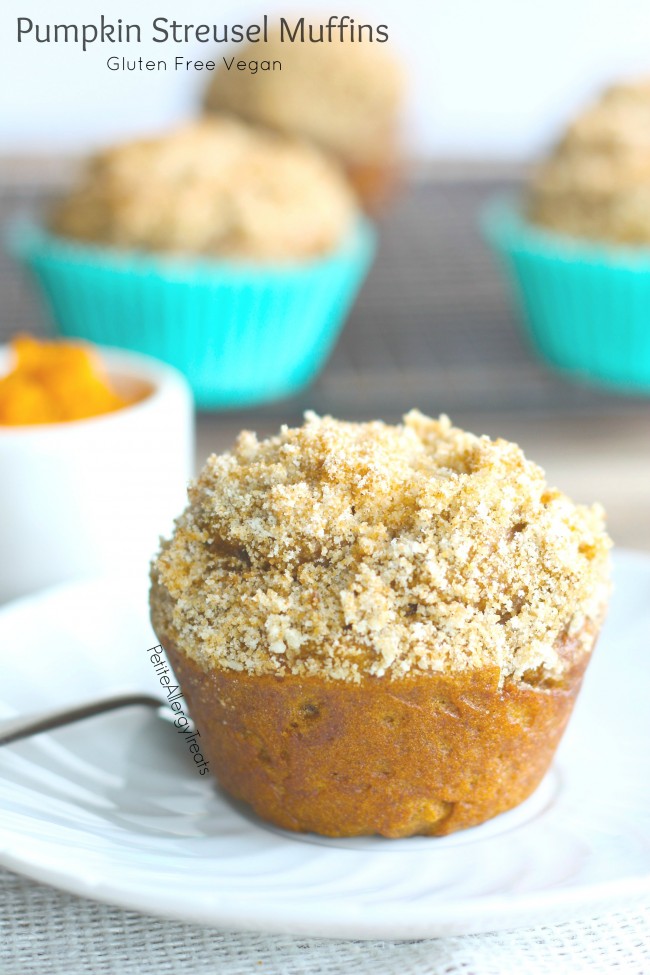 Pumpkin Streusel Muffins– gluten free dairy free vegan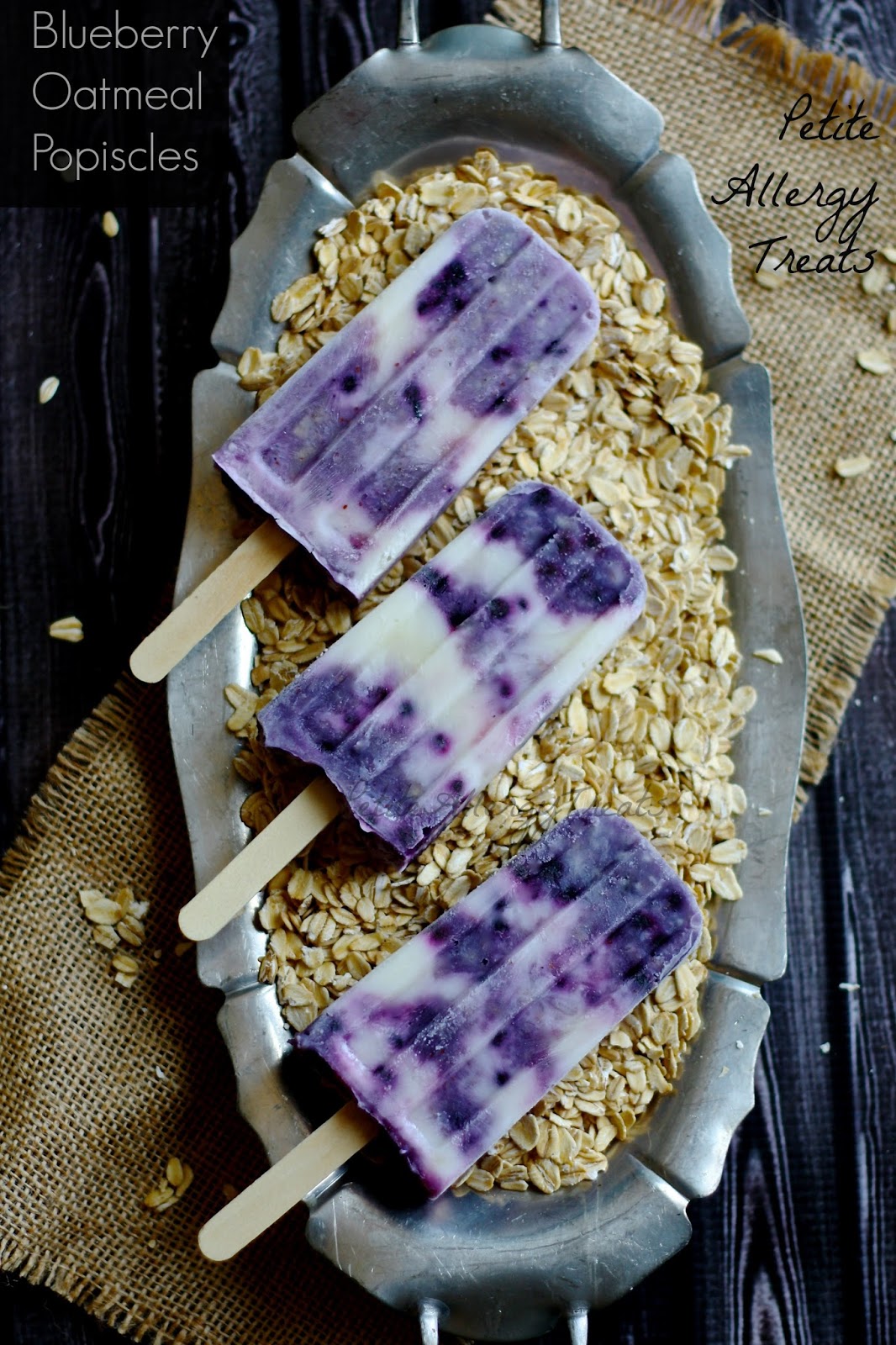 Blueberry Oatmeal Breakfast Popsicles– gluten free dairy free option