Get your fix of pumpkin pie turned into Raw Healthy Gluten Free Vegan Pumpkin Pie Bars.  Imagine the soft texture of pumpkin pie with no baking required.  That also means these healthy gluten free vegan pumpkin pie bars are egg free, dairy free and since we have nut allergies, they're also peanut and tree nut free.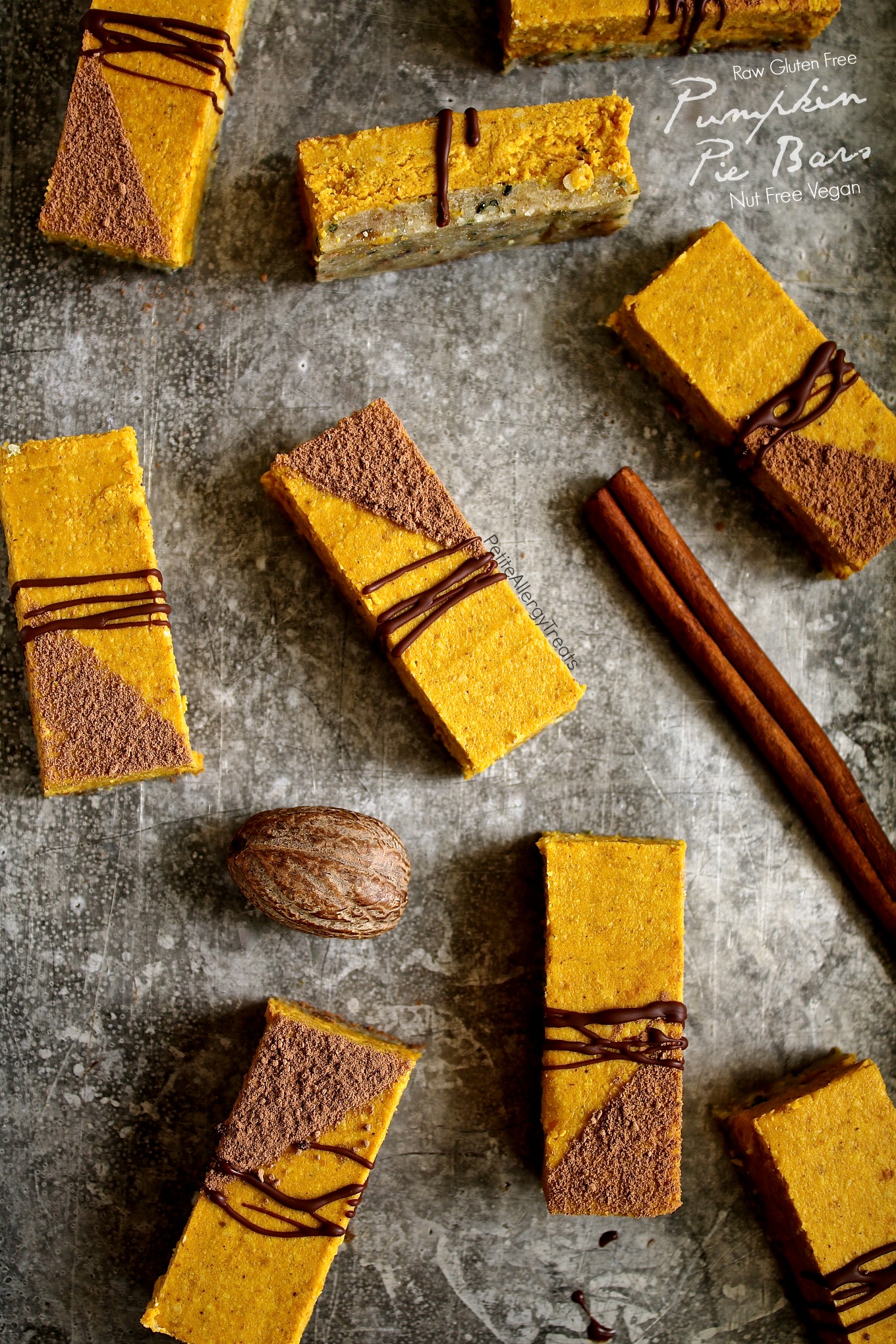 Fall is the season for pumpkin pie.  Pumpkin rules this time of year.  Probably a little too much, especially for those who do not like pumpkin or are allergic to the spices.  The other day I was at Trader Joe's and saw like 50 pumpkin spice products.  My inbox has also been bombarded by 'special edition' season pumpkin spice things… We love pumpkin but really all we want is pie.
Sadly we have not had a good gluten free dairy free egg free pie in years.  Baking a pumpkin pie without eggs is just, well… weird.  The texture is always off.  It's squishy.  It cracks when it cooks.  By all means it still tastes really good, but it's just missing that thicker texture.  So I've been messing around in the kitchen trying to thicken up a pumpkin pie like dessert without sacrificing flavor.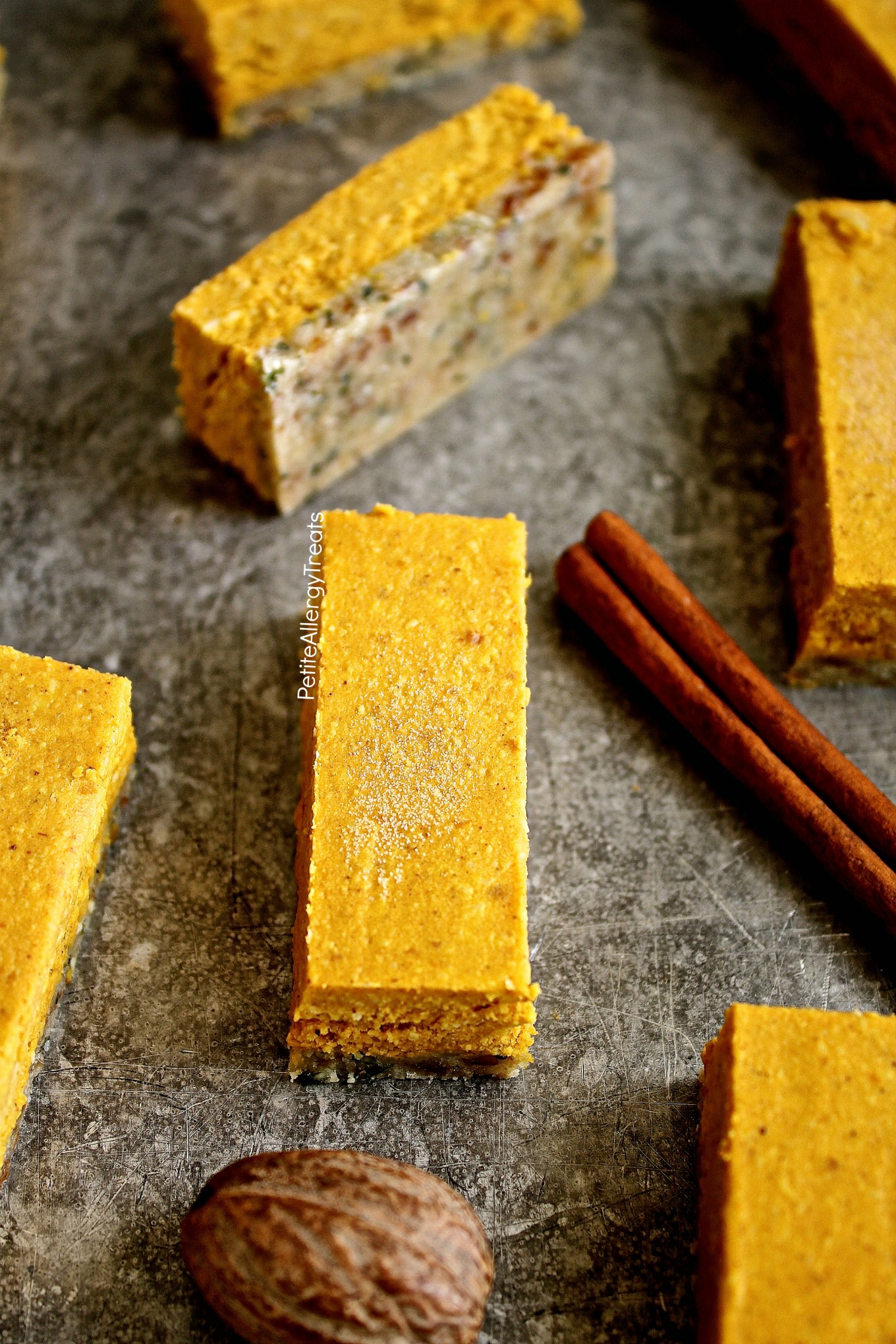 And my latest crazy has also been dates for sugar.  You probably saw my Gluten Free Caramel Apple Bars which didn't contain any caramel but dates and a bunch of hidden zucchini.  Yep. Dates have the ultimate natural power if it can hide zucchini and hemp seeds.  But could it also hide coconut?
It sure can.
No.  It's not that pumpkin pie I was thinking of.  I'll to admit I don't crave that pie form just yet after tasting these bars.
These no bake raw gluten free pumpkin pie bars are mainly pumpkin purée and coconut butter.  How simple is that?  I added just a little dates to sweeten the filling and used the rest to hold the hemp seed crust together.
For a mother's view point I think these qualify as a no guilt snack for the kids.  It has no added refined sugar.  Contains vegetables (pumpkin purée and coconut butter).  And even has 20 grams protein from the hemp seeds.  And the natural oil from the coconut butter keeps you satisfied longer…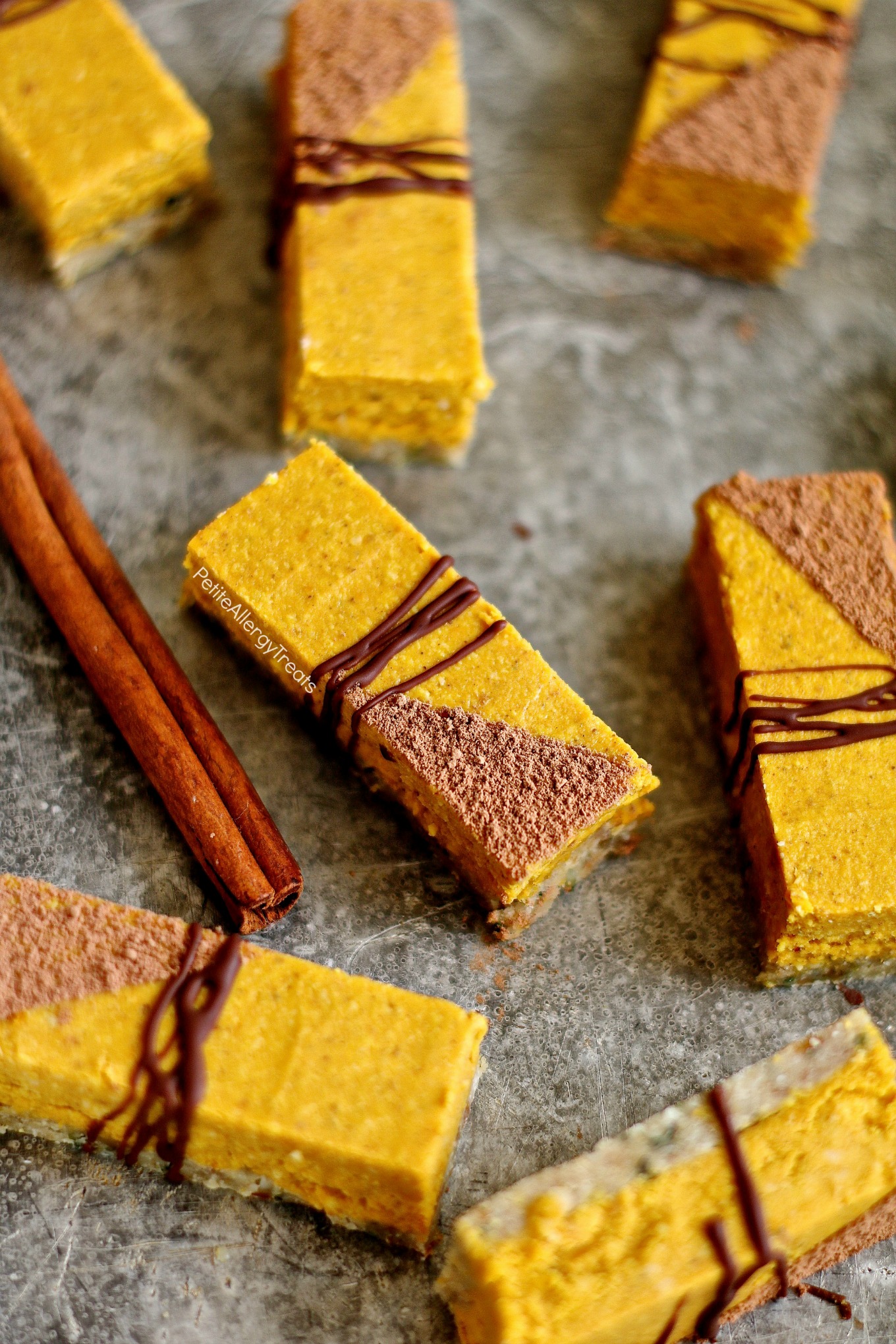 On a side note completely unrelated to pumpkin bars, I bought a new camera.  This was all thanks to my friend Alisa over at GoDairyFree.Org.  If you remember, a few months ago she sponsored a dairy free ice cream contest.  Winner received $500 and bragging rights.  (I don't usually brag which explains why I actually forgot to tell you guys I WON.  Cool, huh? Here's my winning Dairy Free Samoa Ice Cream Cake if you wanted to see it. )
But anyways, I finally decided I would use the money and upgrade my 8 year old camera.  So why am I telling you this now?  Because I think these pictures turned out crazy clear without my usual massive set up for lighting.  (I went with the Canon Rebel T6s body only in case you were wondering.)  And thanks to my other friend Sarah at Snixty Kitchen, for helping me tweak my photos size for the best display.
Blogging is really great in the sense I've gotten to 'meet' so many cool people online.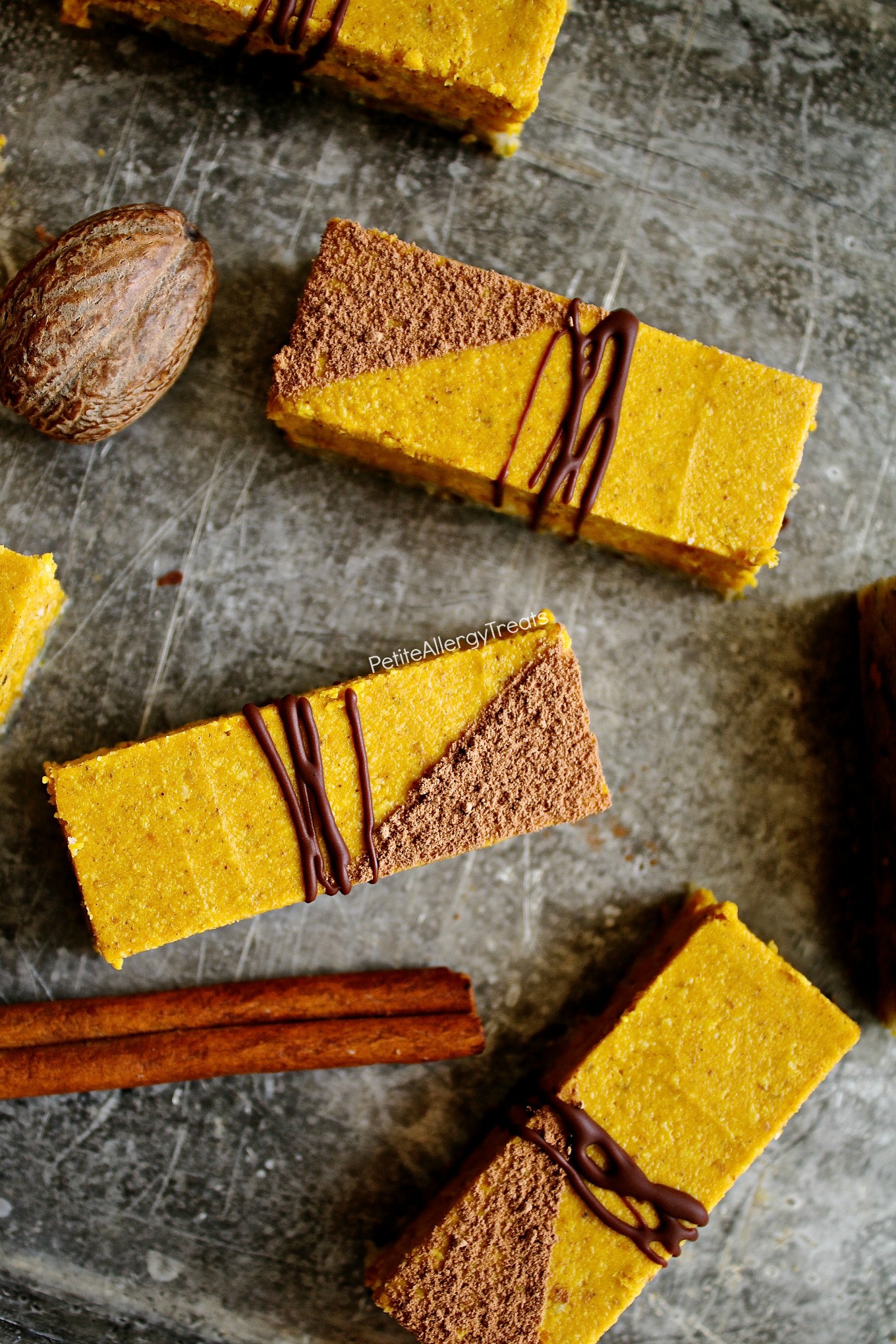 The camera made all the difference to capture the fine details of cocoa power feathered on these raw gluten free vegan pumpkin pie bars.  The photos make you want to reach out and take a bar…
But enough talking.  I'm sure you want the recipe.  So now it's your turn to go make your own gluten free pumpkin pie bars!

Gluten Free Dairy Free Pumpkin Pie Bars
Author:
Laura @ Petite Allergy Treats
Ingredients
Filling
⅓ of caramel mixture
1½ cup pumpkin puree
6Tbsp coconut butter
1½ tsp pumpkin spice
⅛ tsp sea salt
Crust
⅔ of caramel mixture
½ cup hempseeds
1 Tbsp coconut butter
1 Tbsp coconut flour
Caramel mixture
½ cup packed delet noor dates
4 Tbsp water
Instructions
Caramel Mixture Chop dates in a high powered food processor or blender until small pieces. Add water and blend on high until smooth. Divide mixture, keeping ⅓ in food processor. Remove ⅔ of mixture and place in a mixing bowl for crust.
Crust Combine the ⅔ caramel mixture, hemp seeds, coconut butter and coconut flour. Mix well until a dough forms. Press dough evenly in a lined 8x8 baking pan. Place in freezer for 10-15 minutes.
Filling Add the pumpkin puree, coconut butter, pumpkin spice and salt to the ⅓ remaining caramel mixture. Blend until smooth and few chunks remain.
Spread filling evenly over the crust. Place in freezer or refrigerator until firm.
Cut into desired shapes and garnish with cocoa powder and chocolate drizzle.
Notes
This tastes just like pumpkin pie! If you're not a fan of coconut, I promise, you'll hardly even notice a very mild coconut flavor. Natural coconut butter is super easy to make cost less than $5 a jar instead of $14 to
make your own.
Have fun with decorating with
chocolate magic shell
or plain.
These should be refrigerated all the time and left overs can be frozen.
Follow me for the latest news!
Some other things you may like: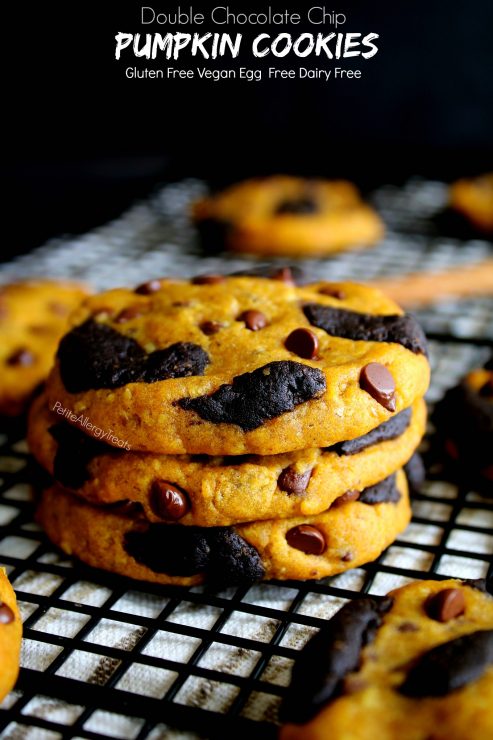 Gluten Free Double Chocolate Chip Pumpkin Cookies vegan, dairy free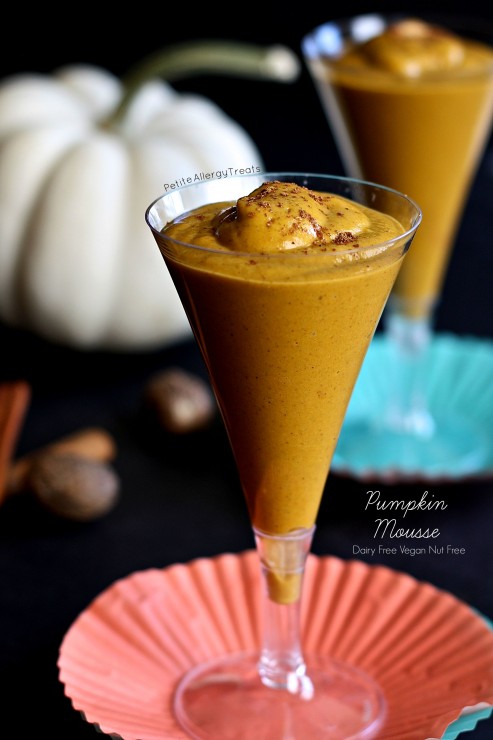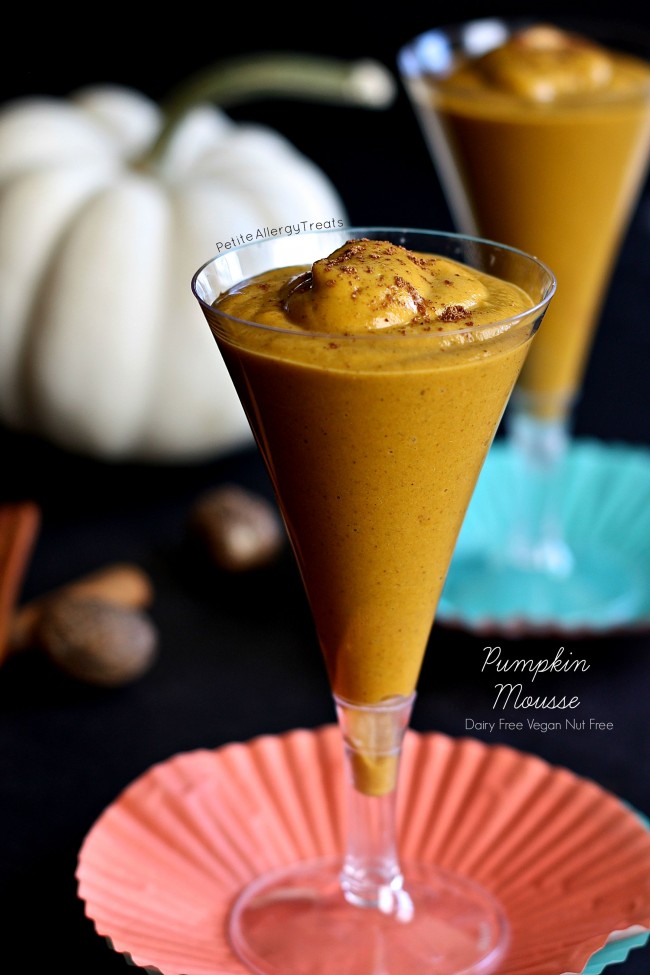 Pumpkin Mousse– vegan no bake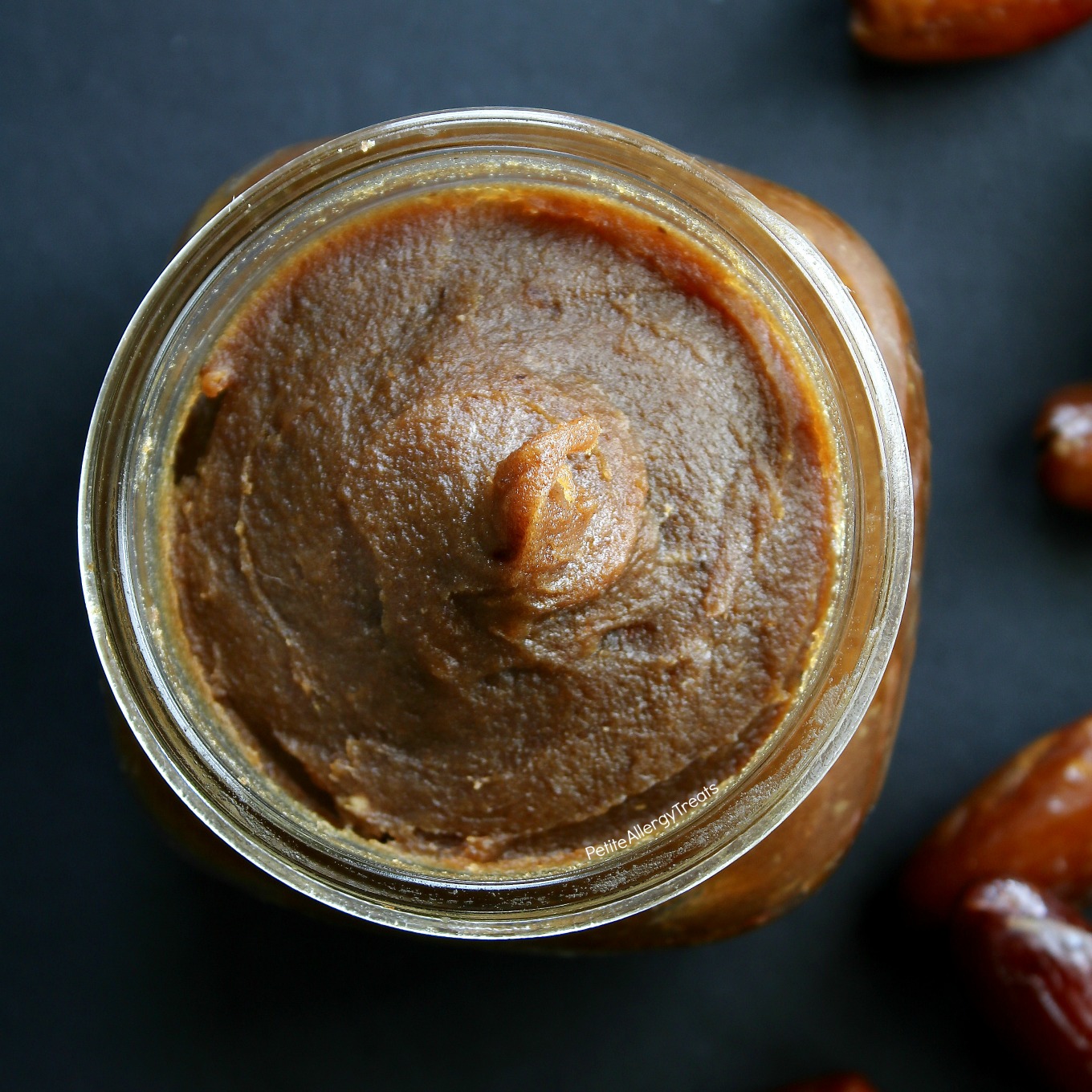 Natural Date Paste Sweetener Paleo vegan gluten free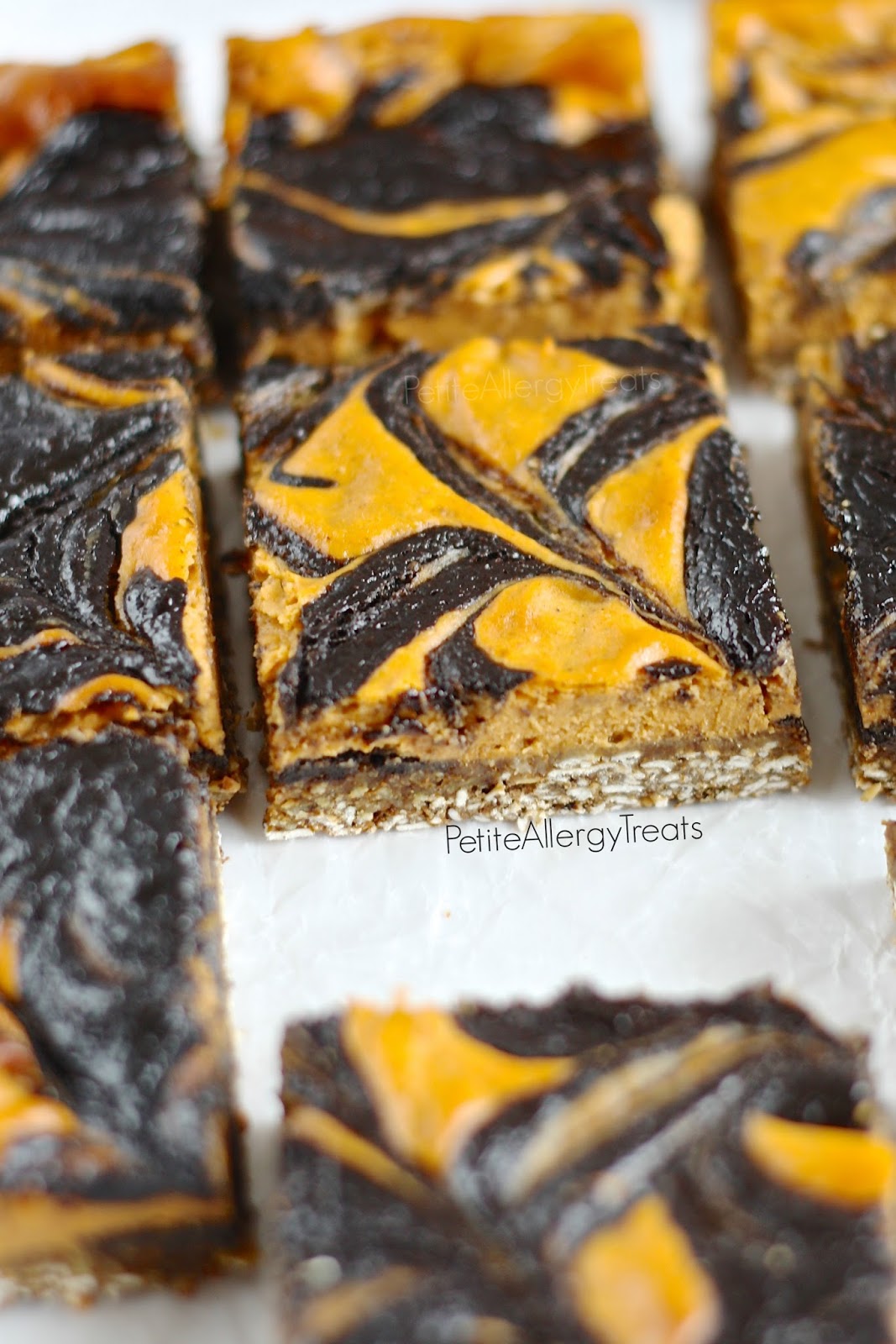 Pumpkin Nutella Cheesecake Bars (egg free nut free gluten free)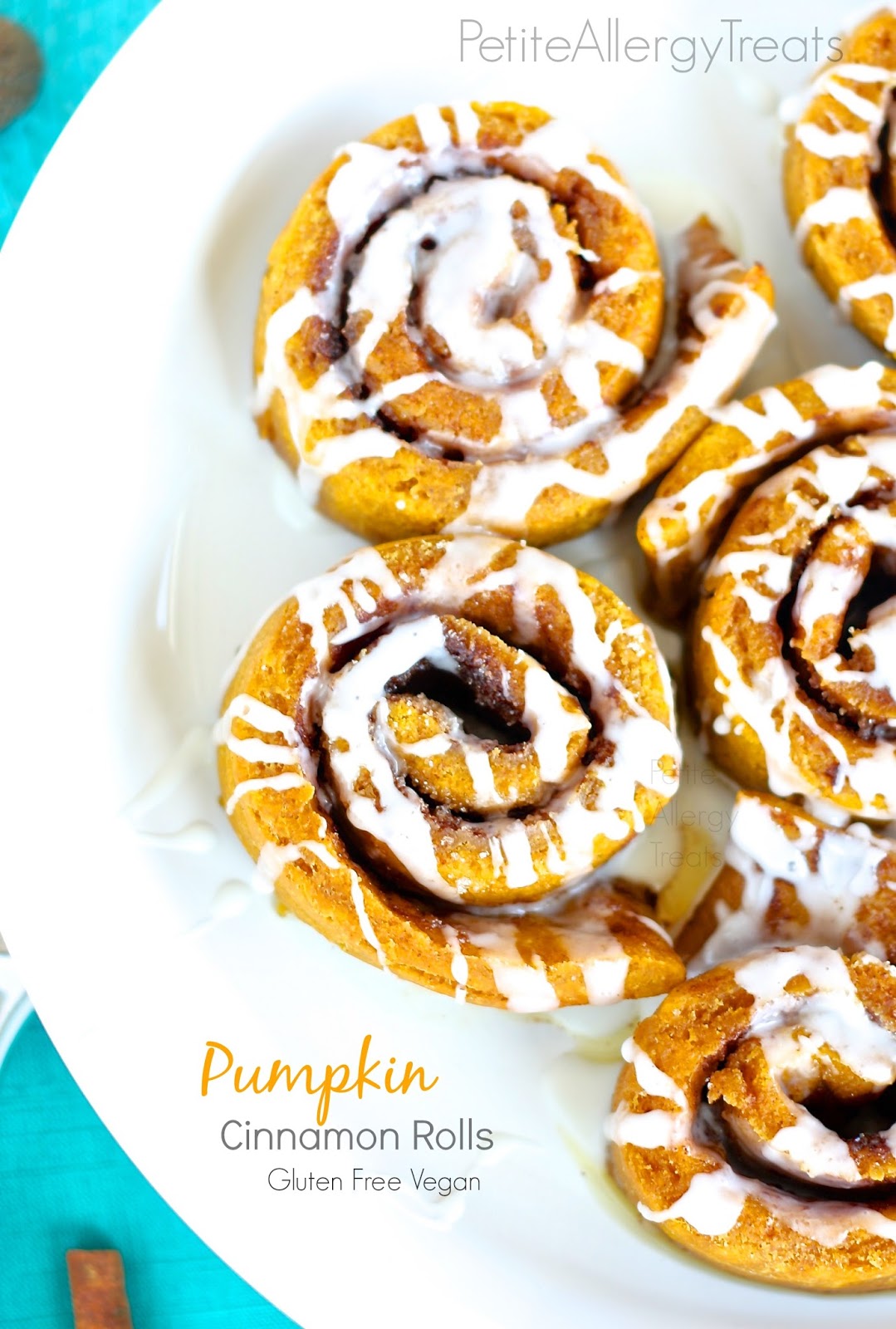 Gluten Free Pumpkin Cinnamon Rolls (Vegan Egg free)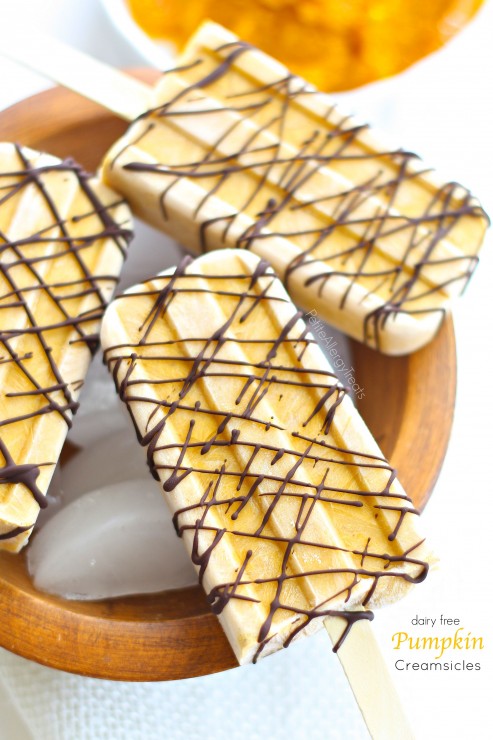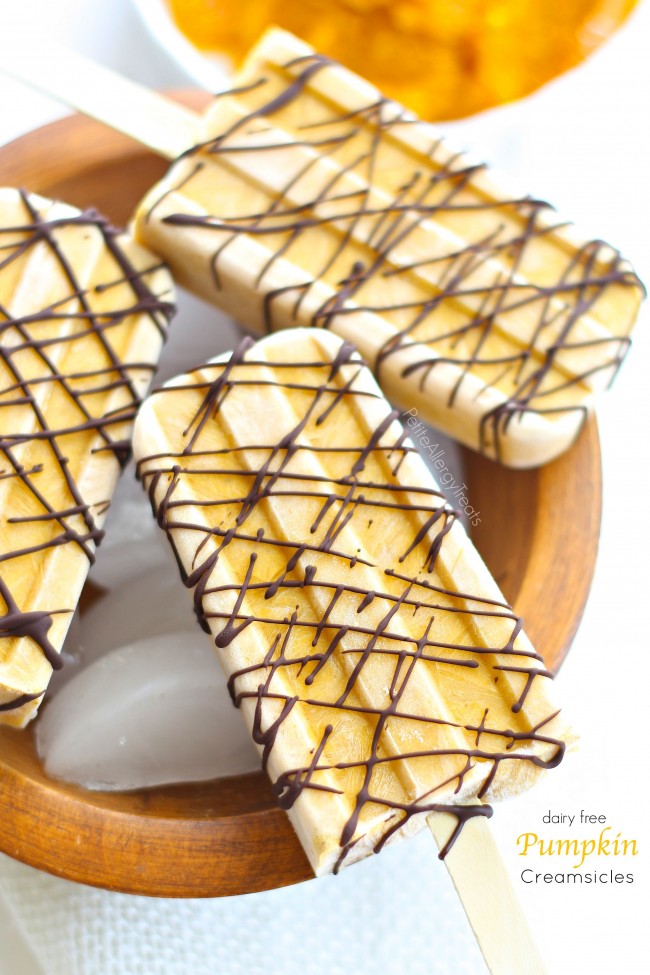 Pumpkin Pie Popsicles (dairy free Creamsicles)